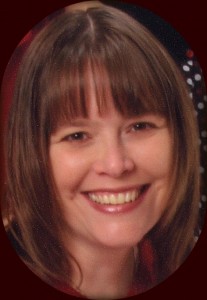 Hi! Welcome to my blog!
I'm Lauren, a mom who is passionate about her family, loves to write, read and make her home the best it can be.
I've worked on staff (as an editor, blogger and writer) at places like The Wall Street Journal and Soap Opera Digest, but I've since traded fancy NYC digs for my NJ home office, where I write about things that I am passionate about – home décor, DIY projects and being a mom –which is my favorite "job" of all!
I am obsessed with home improvement, and try to improve my home as much as I can on a limited budget. Over the past several months, I've taken on many DIY and organizational projects to improve the look and feel of my house! I am especially aware of the challenges a mom faces in trying to make a home both beautiful and family friendly!
I especially love to read other mom blogs – so if you are a mom with a blog, please share your site with me. I'd love to stop by and give it a read!
If you like what you see, please feel free to follow me!
You can find me at:
Twitter: @momhomeguide
Facebook: www.facebook.com/momhomeguide