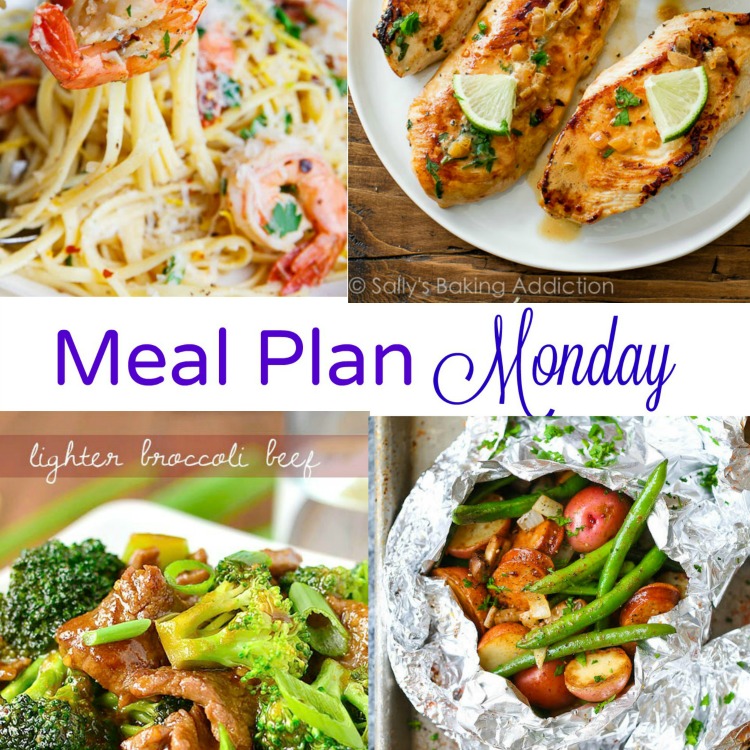 I love food — but am not good at coming up with my own recipes! That's where my favorite bloggers come in. I put in some reading time with their blogs, and at the same time, I find 5 nights worth of fantastic recipes for weeknight dinners! Check out what I found this week:
Lighter Broccoli Beef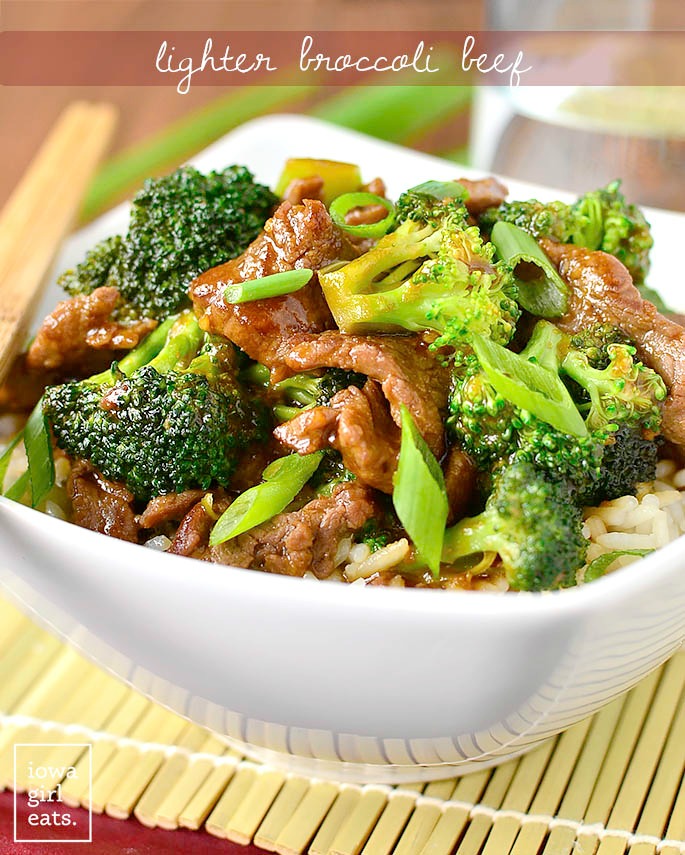 My family and I love Asian cuisine, so I know that they will adore this recipe for Broccoli Beef by Kristin of Iowa Girl Eats! A plus is that stir fries are quick and easy to put together, so they are a great dish for a weeknight meal.
Shrimp Scampi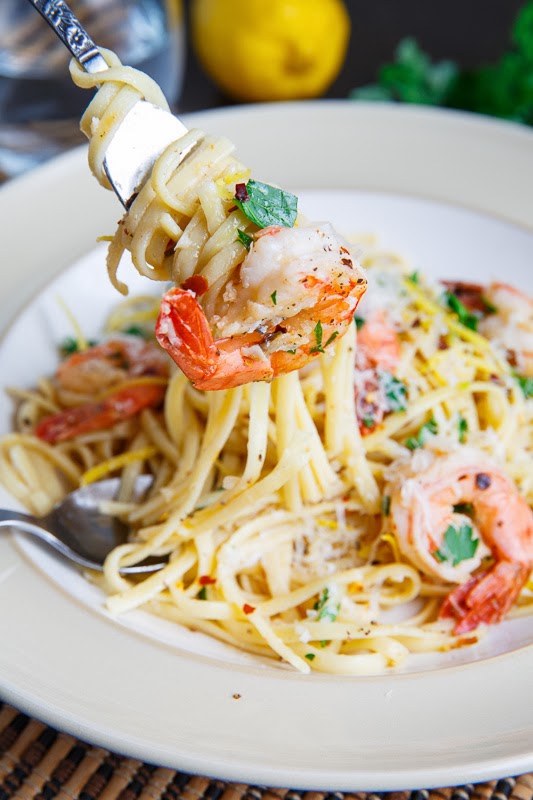 I don't serve shrimp too much at home because my daughters don't love it. But, I have been craving shrimp, so I am putting it on the menu this week! There's a chance my daughters might like this shrimp scampi recipe by Kevin of Closet Cooking — the dish includes lots of buttery and delicious pasta!
Thai Coconut Chicken Stir Fry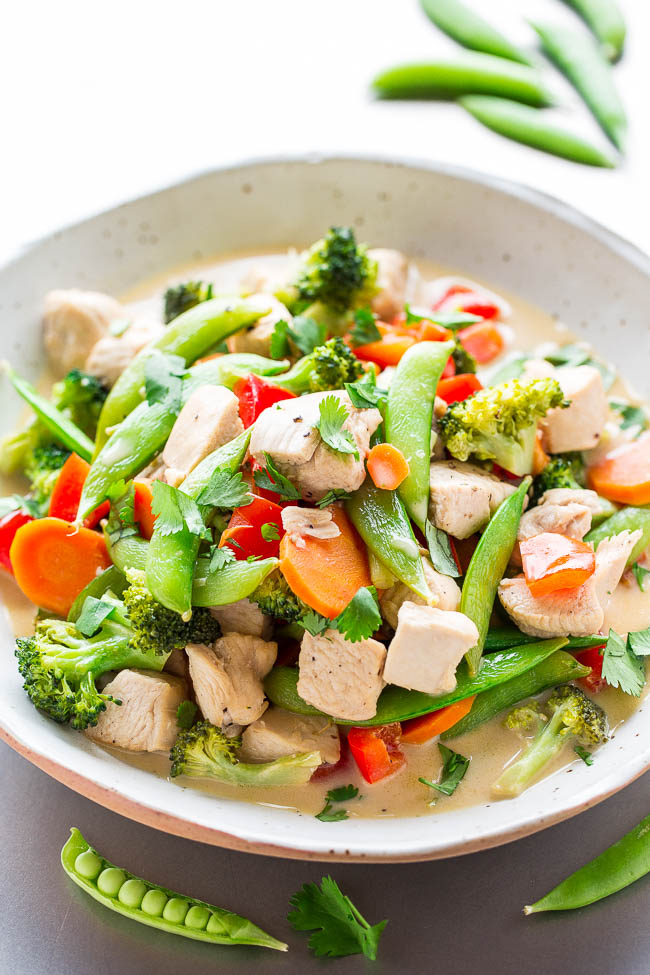 My kids, husband and I really like thai food, so I can't wait to try this Thai Coconut Stir Fry recipe by Averie of Averie Cooks. I used to cook Thai-inspired meals all the time, but haven't made any in a while.
Skillet Chicken with Creamy Cilantro Lime Sauce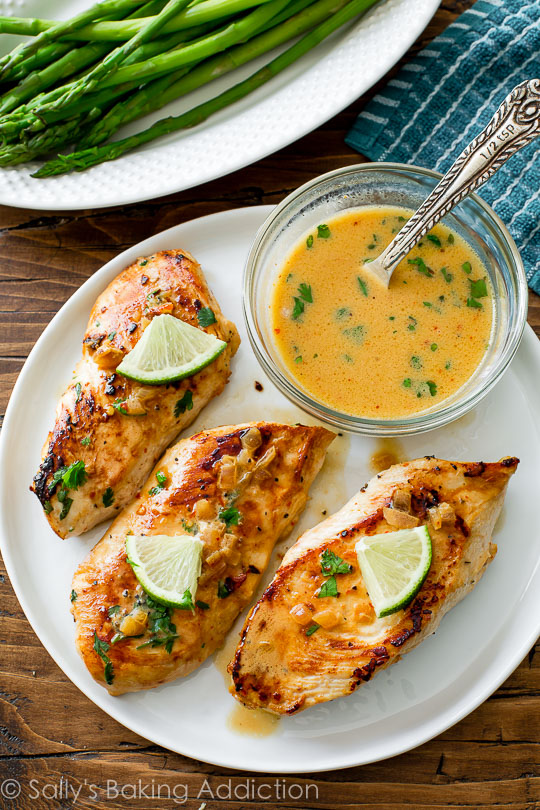 I love cilantro, so this recipe by Sally of Sally's Baking Addiction caught my eye immediately — a plus is that the whole meal can be cooked in one skillet!
Sausage, Potato and Green Bean Foil Packets
I just keep going back to the blog, Damn Delicious. Everything just looks so good! This recipe for Sausage, Potato and Green Bean Foil Packets is no exception. A plus is that if it's too cold outside to grill, one reader has shared in the comments of this recipe how to cook up this recipe in a roasting pan in the oven. I suspect that this recipe can also be made in a skillet on the stove (without the foil). I think the foil packets are a great idea for a Friday — when you don't want a lot of cleanup!