Welcome to Meal Plan Monday! Every Monday I share some of my favorite recipes from the Craft Frenzy Friday linky party that I co-host. These recipes from some of the best bloggers are great for weeknight meals.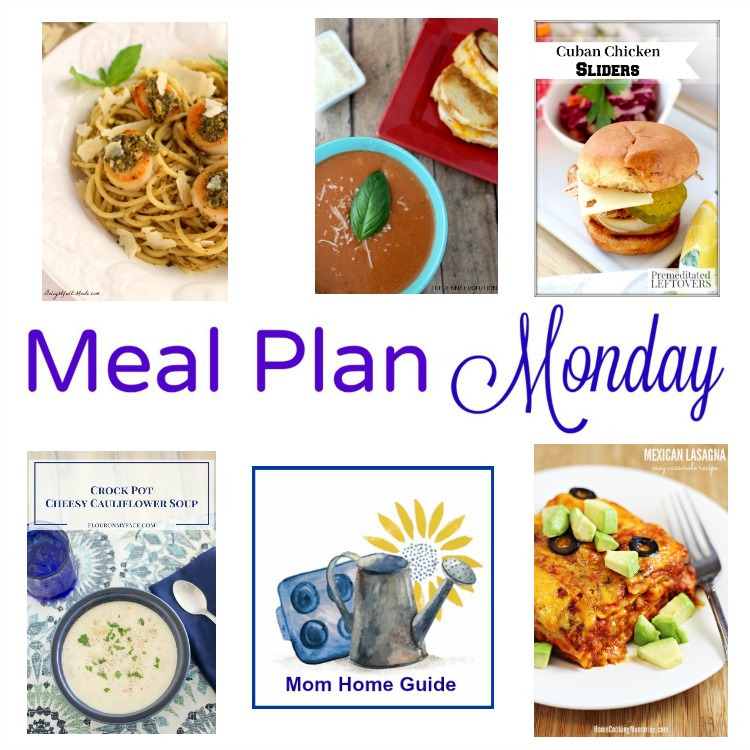 Easy Pesto Pasta with Scallops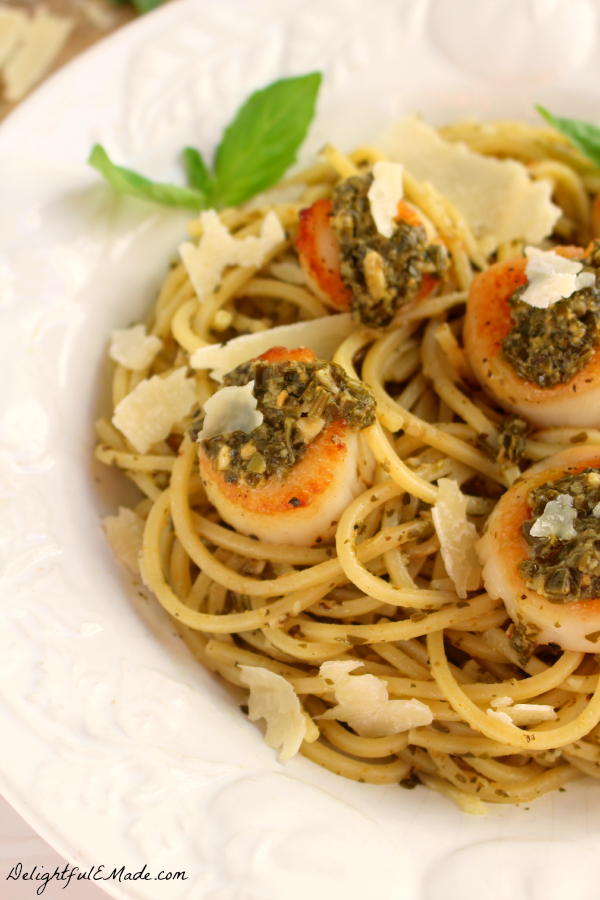 This recipe for Easy Pasta with Scallops by Delightfulemade combines pre-made pesto with pasta and scallops for an easy and delicious weeknight recipe.
Slow Cooker Tomato Soup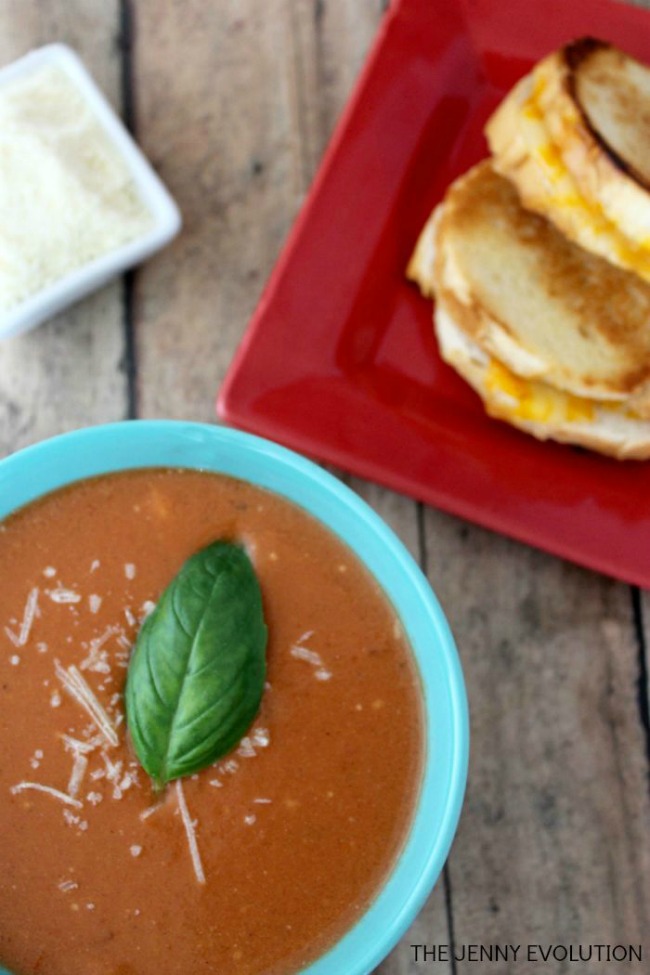 Tomato soup is a good classic recipe, and I love slow cooker recipes, so I think this recipe for Slow Cooker Tomato Soup by The Jenny Evolution would be a great choice.
Cuban Chicken Sliders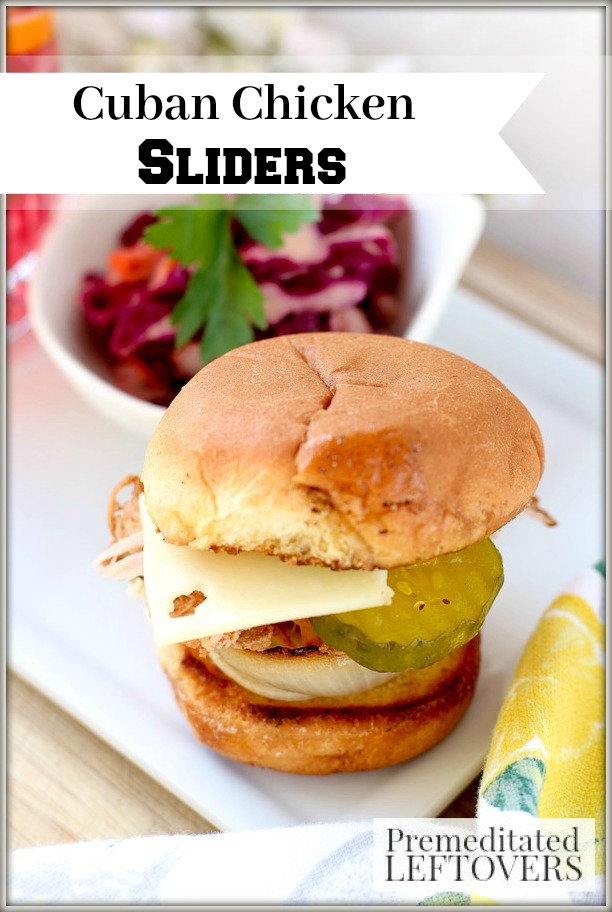 This Cuban Chicken Sliders recipe by Premeditated Leftovers combines chicken, pickle, caramelized onion and chopped ham for a deliciously tasty sandwich.
Easy Mexican Lasagna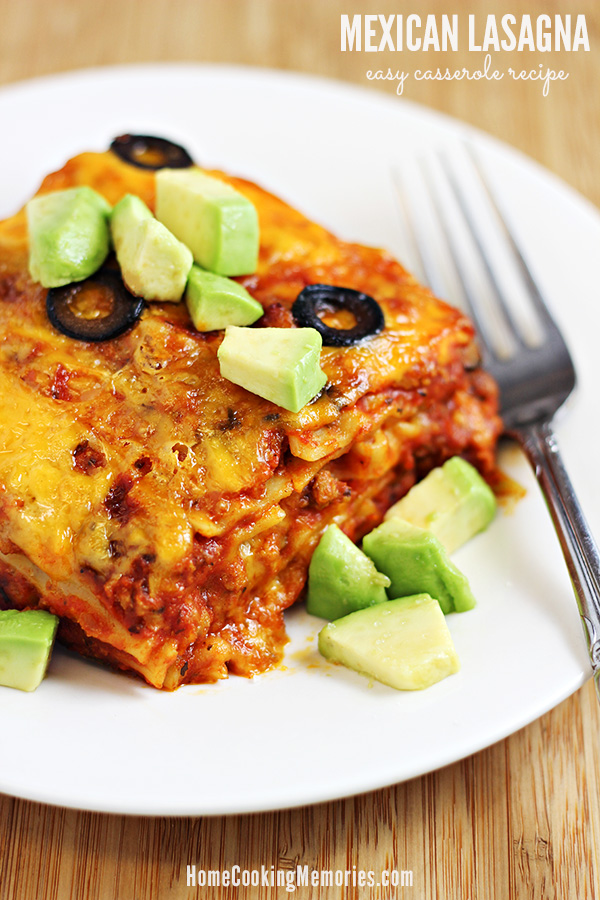 My family loves food that has a little bit of spice. We also love lasagna, so I really think they'll love this recipe for Easy Mexican Lasagna by Home Cooking Memories.
Crock Pot Cheesy Cauliflower Soup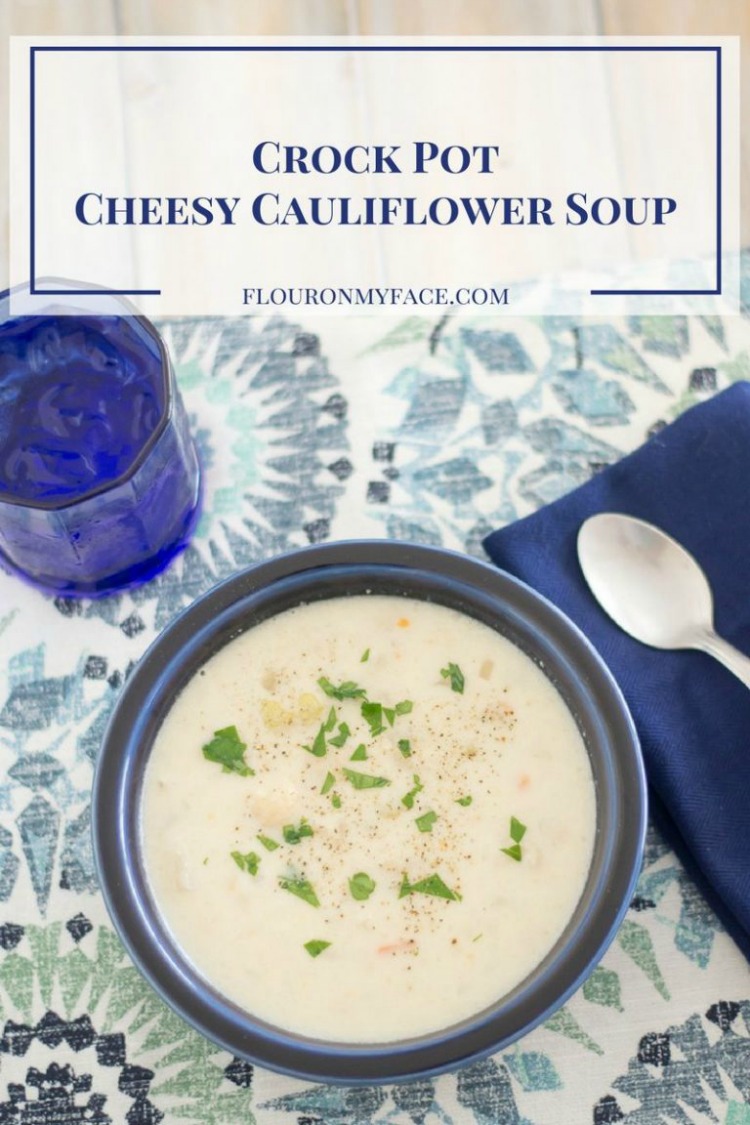 My husband recently started a low-carb diet. It's sometimes a chore to find low-carb menu items to make for dinner every night. So I'm looking forward to making this Crock Pot Cheesy Cauliflower Soup by Flour on My Face.