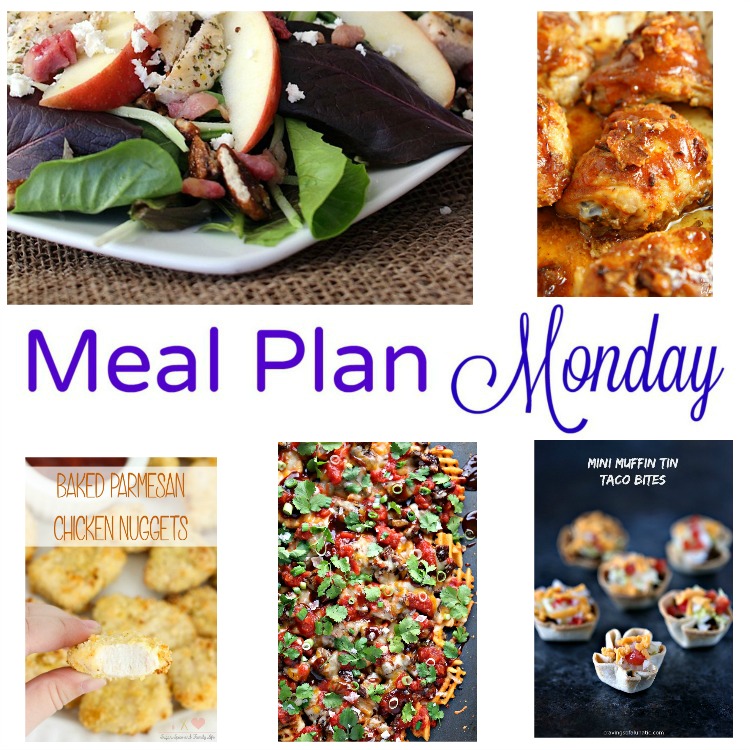 Welcome to Meal Plan Monday! Every Monday I share some of my favorite recipes from the Craft Frenzy Friday linky party that I co-host. These recipes from some of the best bloggers are great for weeknight meals.
Chicken Apple Feta Salad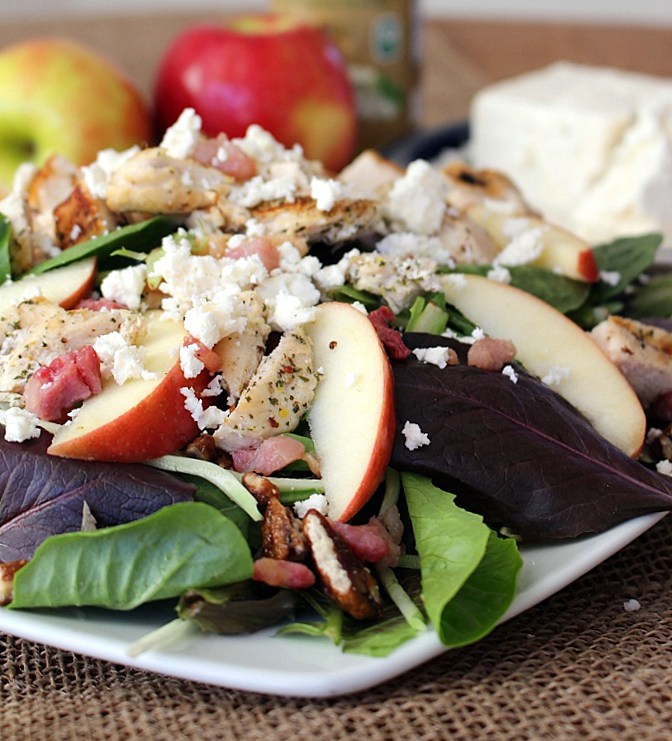 My daughter loves salad with apples and pecans, so I know she'd adore this Chicken Apple Feta Salad by The Ramblings of a Small Town Girl. I like to make main dish salad meals for my family at least once a week.
Sticky Honey Mustard Chicken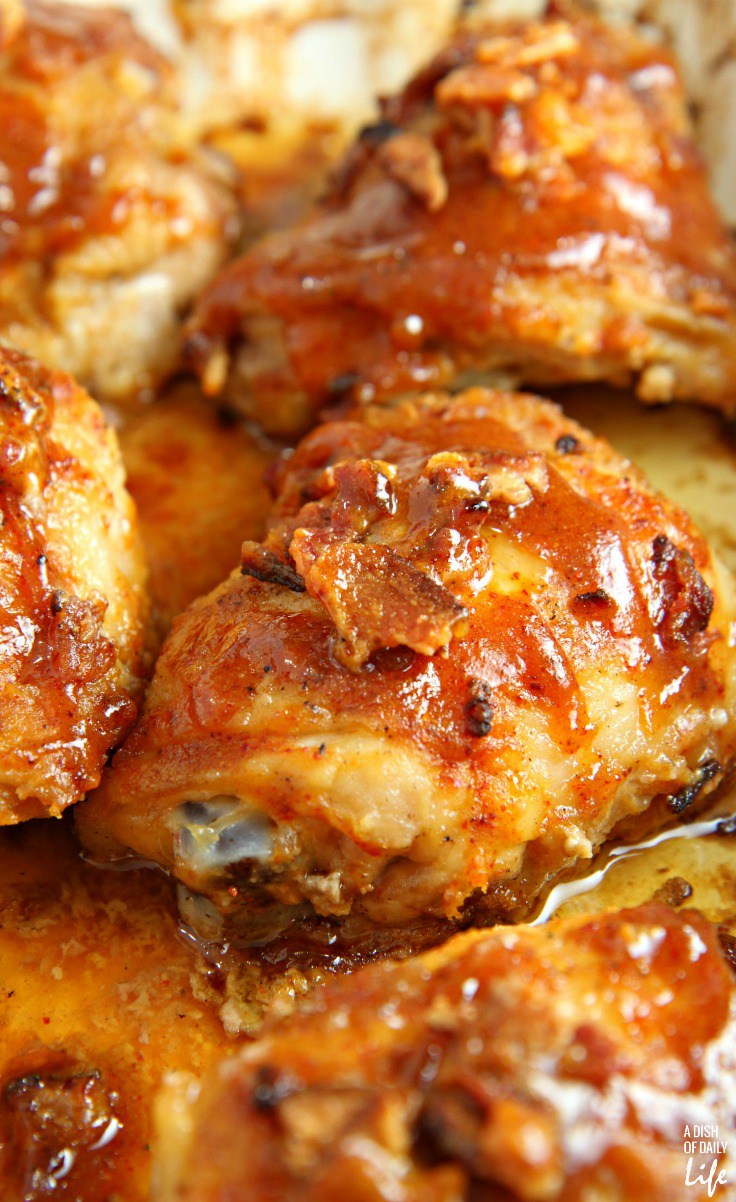 In this Sticky Honey Mustard Chicken recipe by A Dish of Daily Life, chicken thighs are topped with a sweet and tangy honey mustard sauce and dusted with bacon and chili powder.
Mini Muffin Tin Taco Bites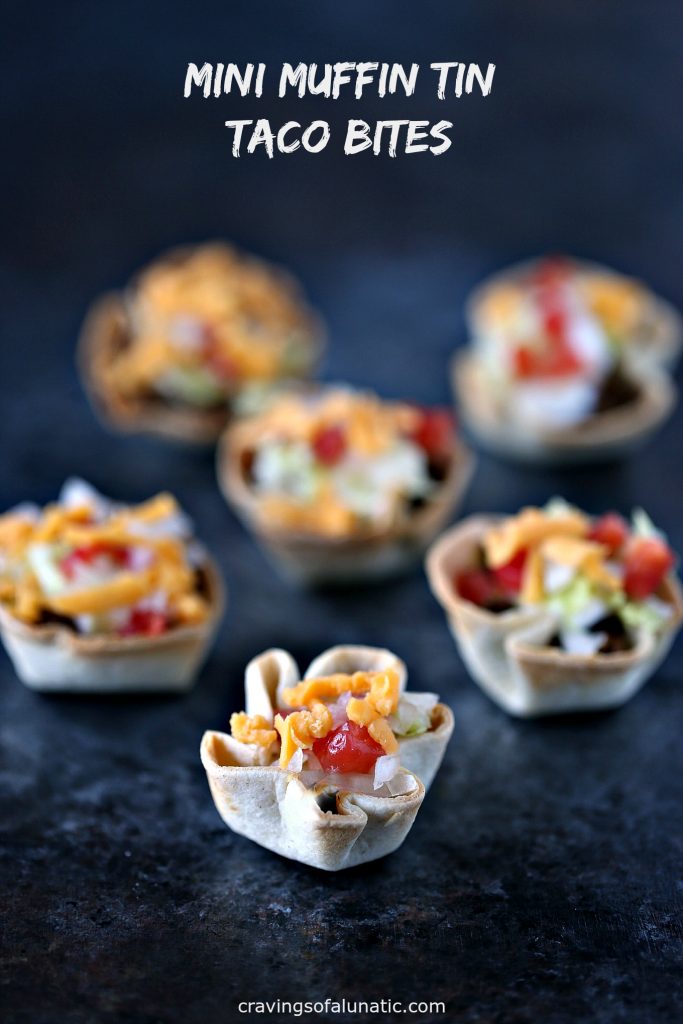 This recipe for Mini Muffin Tin Taco Bites by Cravings of a Lunatic looks so delicious and fun! I think my twin teen daughters would absolutely flip over these mini taco bites filled with beef, cheese, tomatoes and all the regular taco seasonings.
Baked Parmesan Chicken Nuggets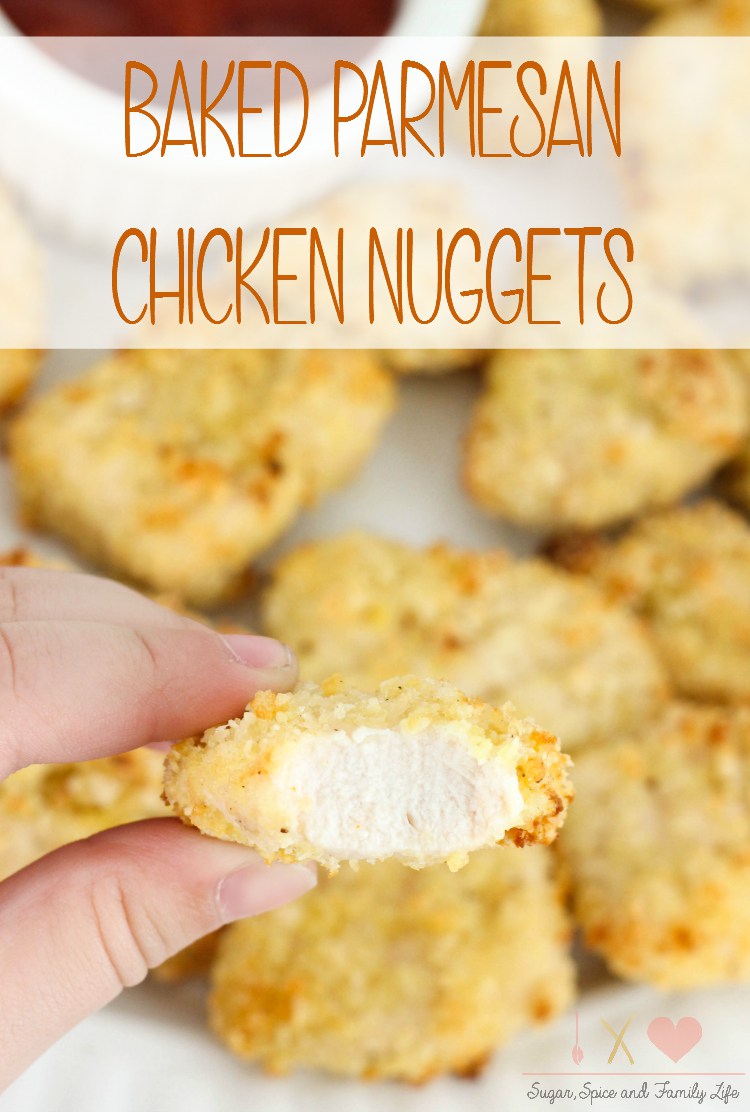 In this Baked Parmesan Chicken Nuggets recipe, Sugar Spice and Family Life takes chicken pieces and coats them in parmesan and panko bread crumbs and bakes them in the oven for a healthier version of a kid favorite meal!
Sheet Pan Steak and Waffle Fries Nachos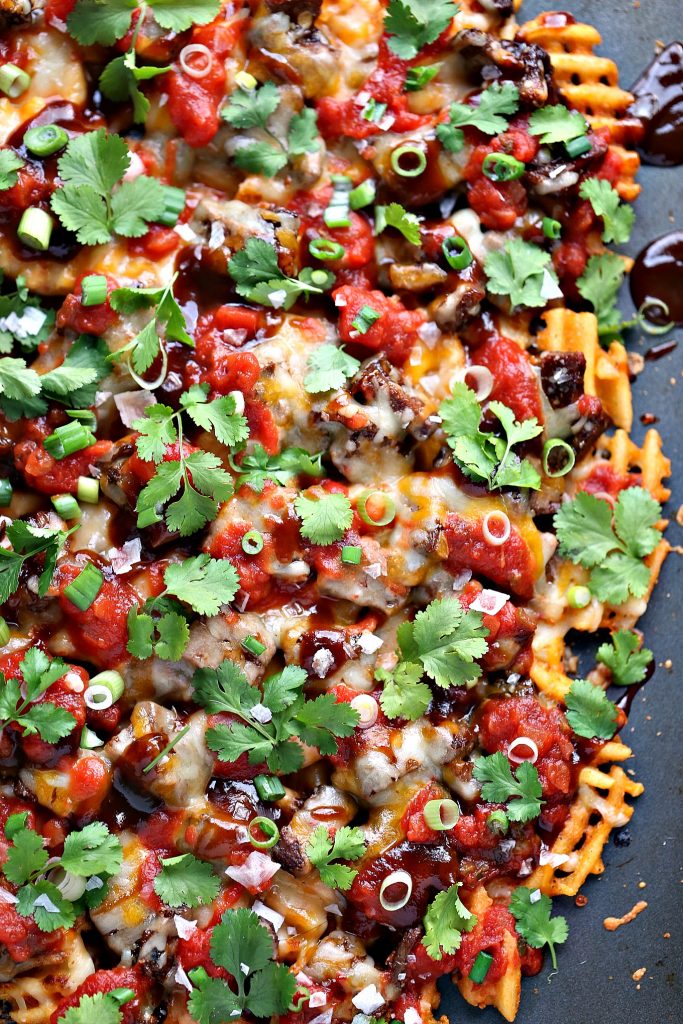 Have you ever heard of Fun Food Friday? That's when you serve something a dinner that's not conventional but is super delicious! Cravings of a Lunatic's Sheet Pan Steak and Waffle Fries Nachos certainly fits the bill. In her recipe, waffle fries are baked on a sheet pan and loaded with steak, barbecue sauce, cheese, salsa, green onions and cilantro. Yum!