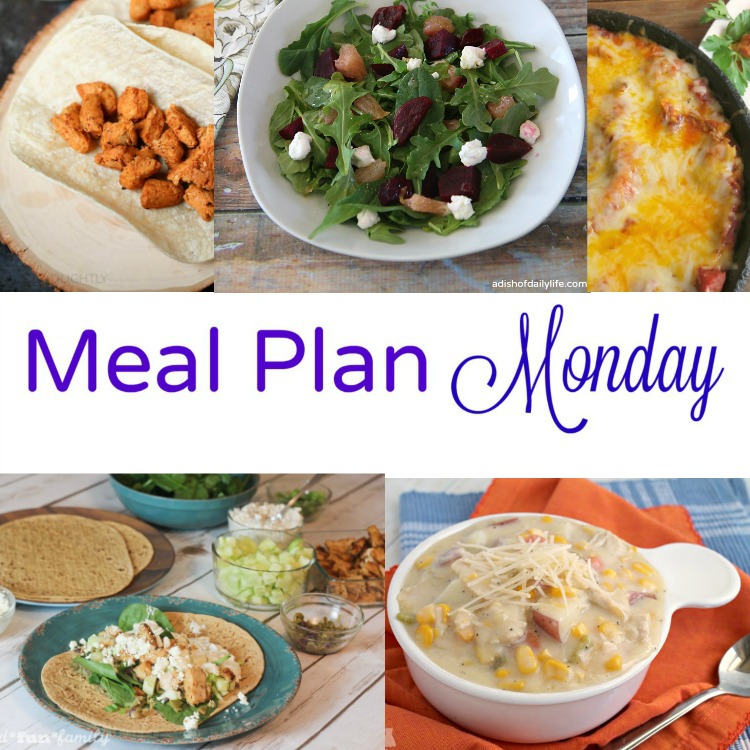 Mom Home Guide hosts two linky parties, Craft Frenzy Friday and Motivation Monday. From those parties, I like to draw 5 recipes that I think would make delicious weeknight dinners. These are the recipes that I especially liked this week.
Skillet Lasagna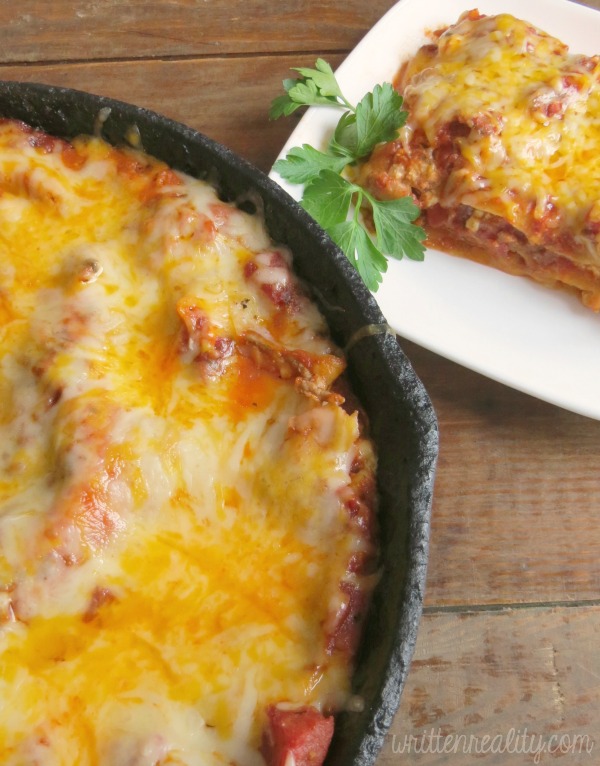 I love lasagna, but it can take so long to cook! So I really want to try this skillet lasagna recipe by Written Reality that can be cooked in a cast iron skillet on the stove in about 20 minutes! Perfect.
Greek-Style Chicken Wraps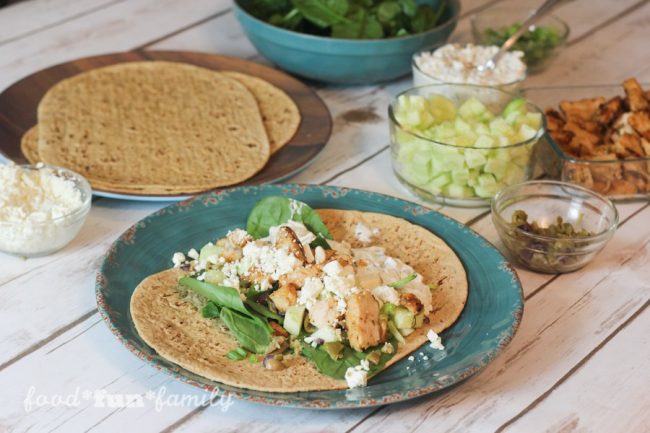 I love Greek salad, so this recipe for Greek-Style Chicken Wraps by Food Fun Family looks terrific! These wraps combine chicken with spinach, feta cheese and Kalamata olives. Delicious!
Grapefruit and Beet Salad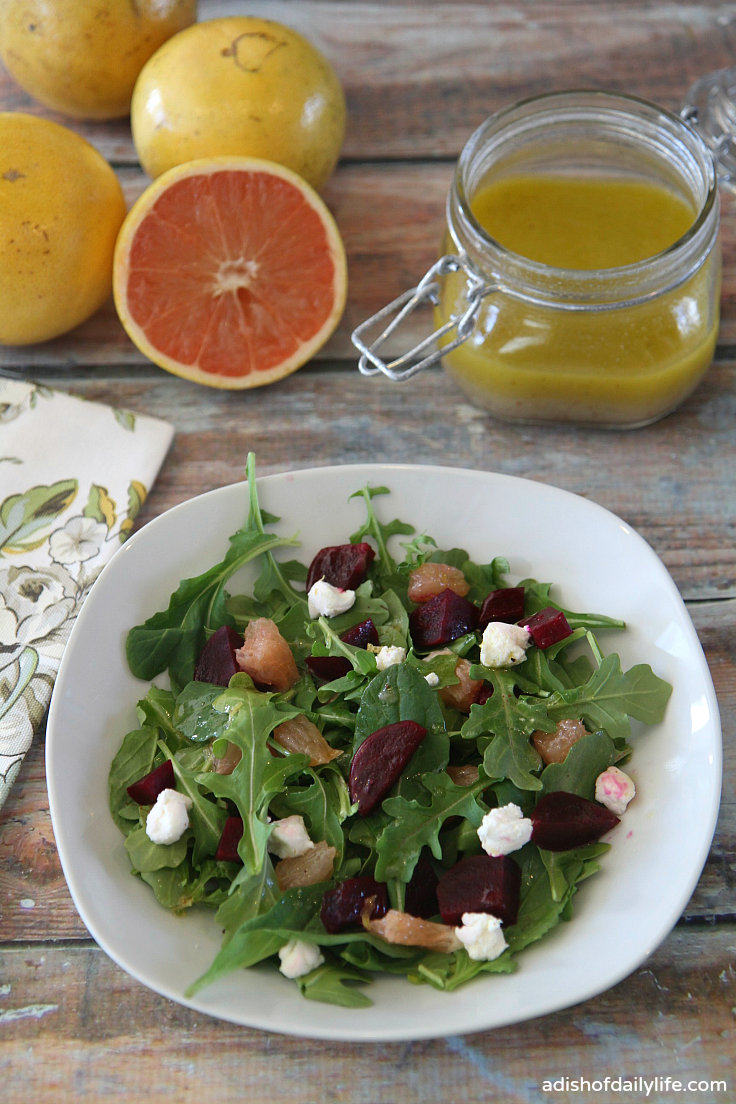 I am looking to make some lighter meals for my family. The Grapefruit and Beet salad by A Dish of Daily Life looks fantastic. I could combine this salad with some soup or with some bread made in my breadmaker. This salad with goat cheese, beets and grapefruit looks so light and refreshing!
Parmesan Chicken Corn Chowder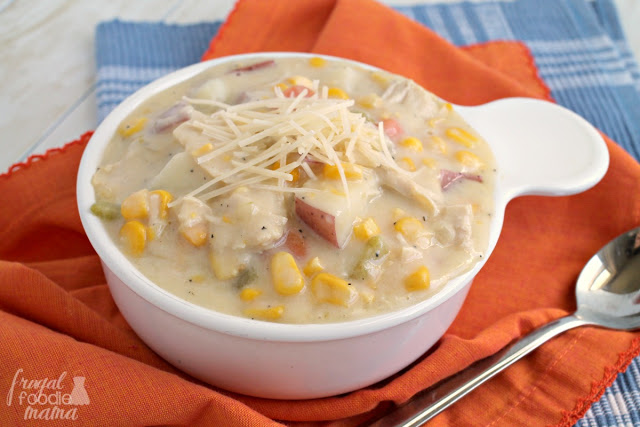 I like to serve soup for dinner during the cold winter months, so I can't wait to try the Parmesan Chicken Corn Chowder recipe by Frugal Foodie Mama. This recipe can be cooked in just 30 minutes, so it can be put on the table quickly, a big plus on a hectic weeknight!
Buffalo Chicken Tacos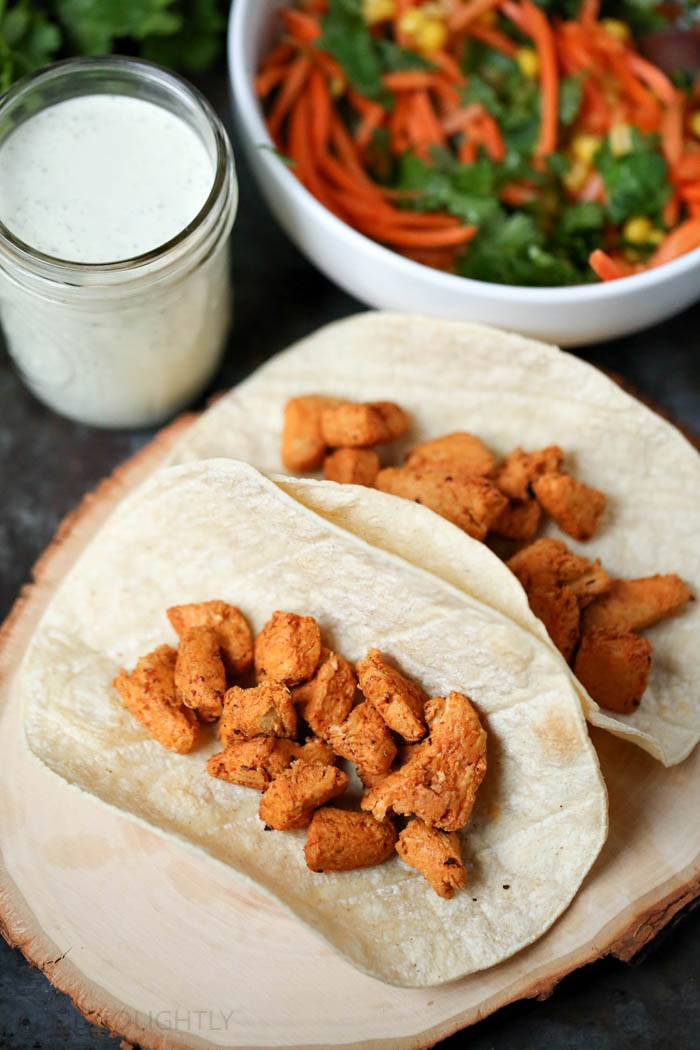 My family adores taco and dinners with a little spice, so this recipe for Easy Buffalo Chicken Tacos by April GoLightly would suit us perfectly! I love that the recipe includes cilantro, a little bit of hot sauce, corn and blue cheese.
I hope you find some recipes here that make planning your weeknight meals easier! Enjoy your week! And, thanks to Written Reality; Food, Fun Family; A Dish of Daily Life; Frugal Foodie Mama and April GoLightly for sharing their delicious recipes on Mom Home Guide!