This is a sponsored post for Lennox through Sverve. All opinions expressed are entirely my own.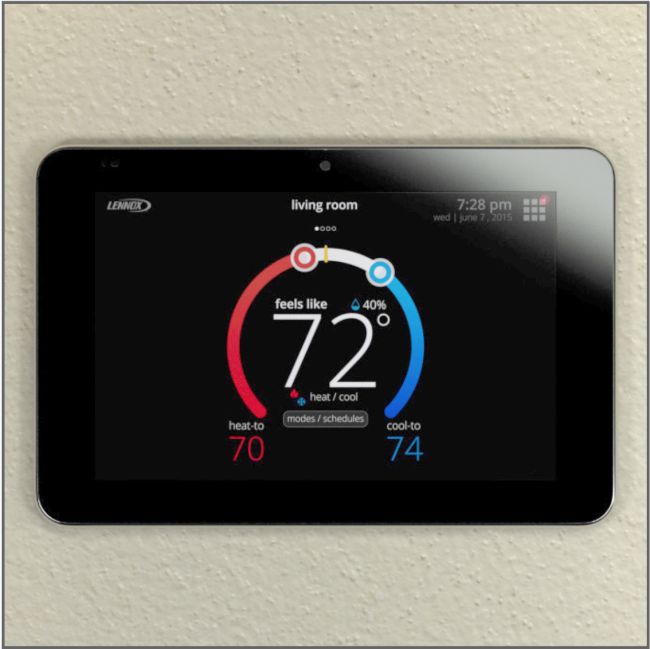 This summer, I had foot surgery. My surgery means that I haven't been very mobile lately. My foot has healed much since my surgery, but I am still hobbling around! So home technology that can make my life easier grabs my attention! That's why the I am intrigued by the Lennox iComfort® S30, a wireless-enabled touchscreen thermostat.
Since my foot surgery, I've had to ask my husband and daughters to do things for me — even little things like turning down the thermostat when it gets too warm in our house! But with Lennox iComfort® S30's Wifi® technology, I can control my HVAC system remotely from my smartphone, tablet or laptop. (Even when I am on my couch or at a doctor visit!)
The Lennox iComfort® S30 even provides live weather forecasts -which is great, because I don't want to be forced to climb my home's stairs to grab a sweater or raincoat! The Lennox iComfort® S30 can even alert thermostat owners via email or mobil app when there is a problem with one's HVAC sytem and maintenance is required.
Plus, the Lennox iComfort® S30 's The Smart Away™ mode uses a mobile phone's GPS to sense when you come and go, and adjusts your home's temperature to save energy and make your home's temperature more comfortable.
Another plus is the Lennox iComfort® S30 's The Allergen Defender: It monitors local air quality and pollen levels and will automatically turn on your HVAC system's fan to clean your home's air. I am always sneezing from my allergies!
#lennoxartproject
To get the word out about the Lennox iComfort® S30, Lennox commissioned A'Shop, an artist-run production company from Montreal, Canada that produces graffiti murals and street art.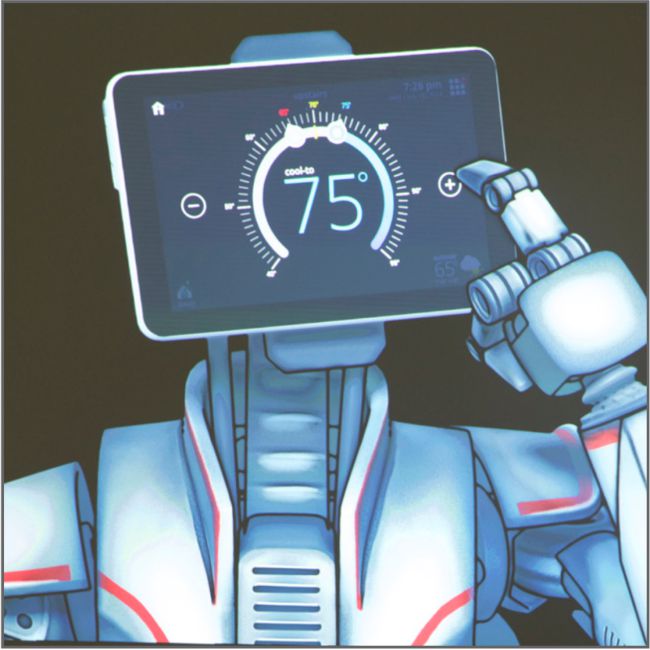 A'Shop does some pretty cool work! See the work of Zek and Fluke of A'Shop in the video at the end of this post!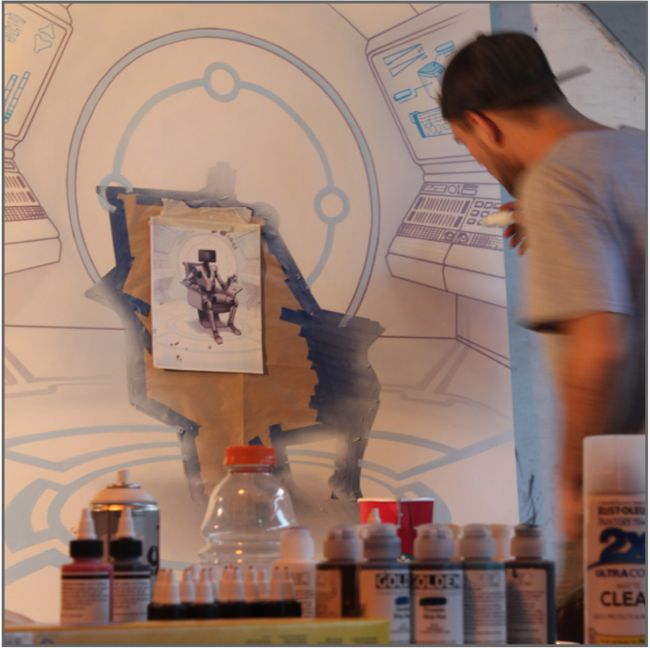 Additional Resources
Facebook: https://www.facebook.com/
Instagram: @Lennoxair
Twitter: @Lennoxair