Note from Lauren: From time to time, I like to feature the thoughts and ideas of Mom Home Guide's readers. Today's post  about summer travel tips with kids by Kendra Thornton, a mom and travel expert who loves to share what she's learned from her travels with friends and family. If you are interested in guest posting on Mom Home Guide, feel free to email me at momhomeguide@gmail.com. Looking forward to hearing from you!
GUEST POST
By Kendra Thornton
Over the years, I have enjoyed many vacations with my children and extended family. I have learned (sometimes the hard way) that a little preparation can go a long way to ensuring that my family stays safe, healthy and happy during our travels. I like spontaneity and do not over-plan our trips, but we also like our time spent away to be enjoyable, and that means no unfortunate mishaps.
Here are some tips I've gathered on our journeys:
Make sure everyone eats a hearty and nutritious breakfast. I know, I know. It's hard enough to get everyone up and out the door on time, but it's worth getting up a half-hour earlier to make certain you all start the day off with properly fed and full tummies.
Get plenty of rest before the trip. Rest is important while traveling — e.g., many Orlando hotels have a quiet hours policy to ensure visiting families get a proper night's rest! Let's face it, vacations are exhausting! Start it right by sticking to normal sleep and nap schedules. This will help prevent behavior caused by being over-tired, like whining, crying and tantrums. The kids will be happier, too!
Pack portable activities for the kids. A canvas shoe organizer is perfect for keeping many different pursuits coordinated and available on a whim. Store art supplies, dolls and stuffed animals, miniature cars, books, snacks, and maybe even a new toy or two right at your fingertips. Anything that will keep your kids happy and busy!
Wear lightweight, layered knits. Whether you are traveling by plane, train or automobile, those jeans can get awfully uncomfortable after sitting in them for a few hours. Layering can help with temperatures that fluctuate and can help to keep everyone comfortable. Top it all off with an oversized sweater or shawl, and you'll also be able to use that as a pillow or lap robe when the little ones nap in the stroller or on the plane.
Watch out for that gorgeous sunshine. A tan can be lovely, but don't risk burning. The sun is at its peak from 10 a.m. to 4 p.m., and very strong near the equator, at high altitudes and when it's reflected off water, snow or light-colored beach sand. Wear hats, sunglasses and light-weight cover ups to the beach. Apply a broad-spectrum sunscreen every  every couple of hours while you're out in the elements. You don't want to end a perfect day with one of you suffering from a painful burn. (I know from experience!)
So go. Have fun. Just remember a few minor preparations will help ensure that you and your family all have a wonderful time. Remember, providing for your family's safety and well-being makes for a happy vacation and even happier memories.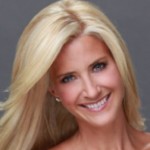 Kendra Thornton is a travel  advocate, TV spokesperson, PR businesswoman, a proud wife and a mama of 3.  She is a long-time travel expert who has been packing her bags and  has been traveling the world since she was 3 months old! Her utmost desire in life, however, is right in her own home — she has mixed her excitement for travel by bringing the taste of authentic cuisine to her home with her unique recipes and by sharing her personal traveling tips.
Twitter: https://twitter.com/KendraThornton
Website: http://www.thorntonpr.com/