Editor's Note: Google Reader has sadly been discontinued. I now follow my favorite mom blogs on Bloglovin'. You can sign up to follow Mom Home Guide and other mom blogs at Bloglovin.
Since becoming a blogger, I've become a fan of several other mom blogs that I enjoy reading pretty much daily. But checking into each website several times a week can be time-consuming.
That's why I am so glad that I discovered Google Reader. By singing into my Google account and going to www.google.com/reader, and choosing which blogs I want to subscribe to (by clicking on the red subscribe button on the left sidebar and typing in the URLs of the blogs I want to follow), I can see what all my favorite blogs are up to daily without having to first visit each and every blog.
With some blogs, I can read whole posts in the Google Reader, while with other blogs, I can only read part of the post in Google Reader – with those that only offer a summary of a post in Google Reader, I then also have to click on a link that will take me to the blog to read the rest of the post.
Some of My Favorite Mom Blogs
A great feature of Google Reader is that I can star the blog entries that I want to read or visit later. So, when I don't have much time to read, I can quickly scan the list of blog entries from my favorite blogs, and then star the entries I like for reading when I have more time.  I've even added Mom Home Guide (www.momhomeguide.com) to my Google Reader, so I can get a sense of what Mom Home Guide looks like on Google Reader.
Some favorite blog posts that I've read recently from other mom blogs on Google Reader are:
7 Ideas for a Family Friendly Spring Break from 5 Minutes for Mom
Make Easy Chocolate Truffles for Valentine's Day from Smart Mom Style
Pulled BBQ Pork Quesadillas from IHeartNaptime
How to Create Chalkboard Labels from A Bowl Full of Lemons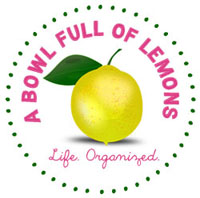 Bedside Reading
I recently got a new Kindle Fire HD (which I love!), and really like using it to peruse recent posts from my favorite mom blogs. I think now that I've been using Google Reader more, I've been saving time by finding what I want to read most more quickly!
Have some favorite online reads? Please share them in the comments!