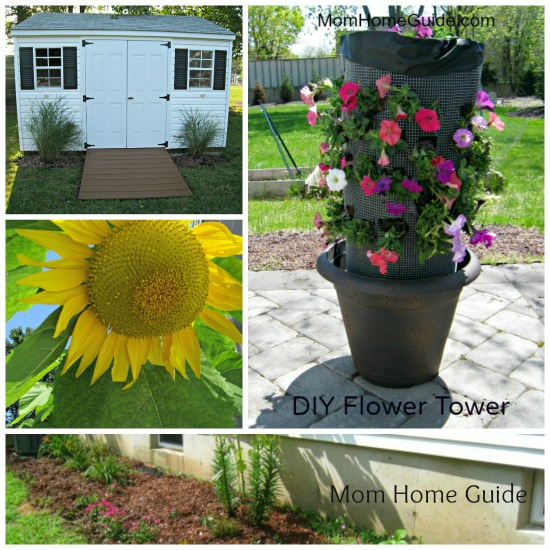 Hi! Once the weather gets nice, I love to tinker in my yard and garden! I've only started gardening recently, so I am a bit of a newbie, but I still love it! These are a few of my recently outdoor projects. I know that I will be adding more projects to this page soon!
Front Yard Planting Bed
I extended the planting bed in my front yard earlier this spring — check out everything I did in this post, which has tips on how to start a garden bed and photos of the beautiful flowers in my bed! Plus, read how to protect your spring flower beds from frost.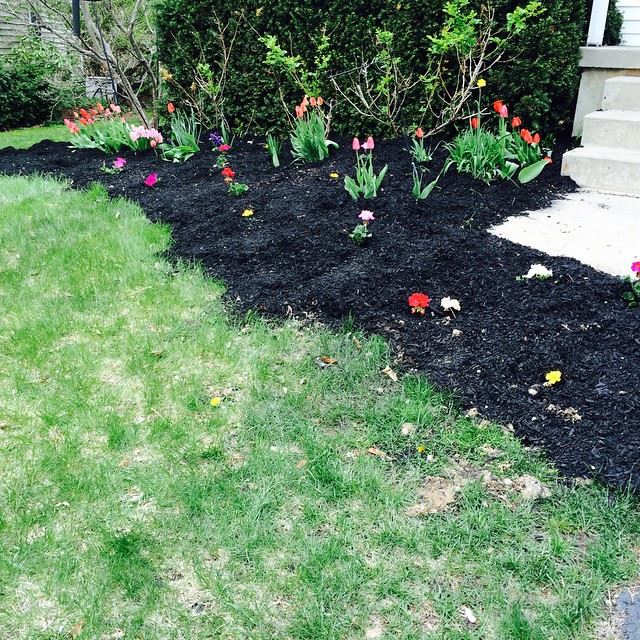 My June Garden
Spring is one of the happiest times of the year for me! That's when my garden is filled with all sorts of perennials in happy colors!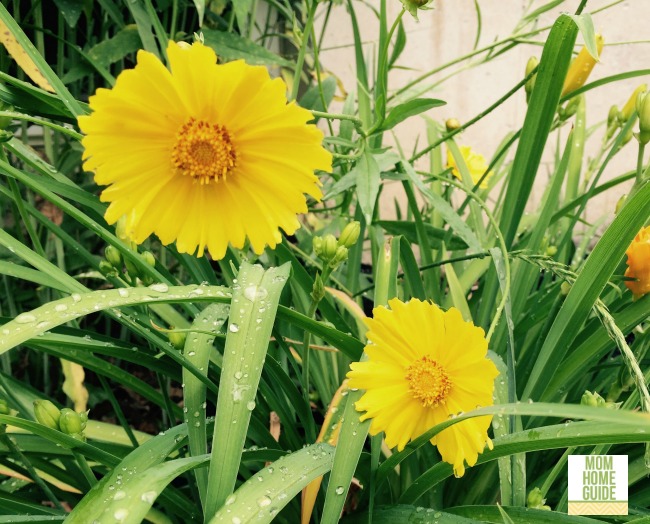 Garden with Mammoth Sunflowers
I only started my new flower garden in 2013, but it's already bringing so much joy to me and my family! The best part about my garden last year were the giant sunflowers that towered over our heads.
I've also added
pretty black-eyed susans
to my garden, and I love them! They bloom all summer and give me great blooms for cutting!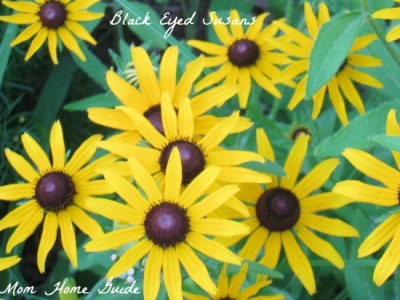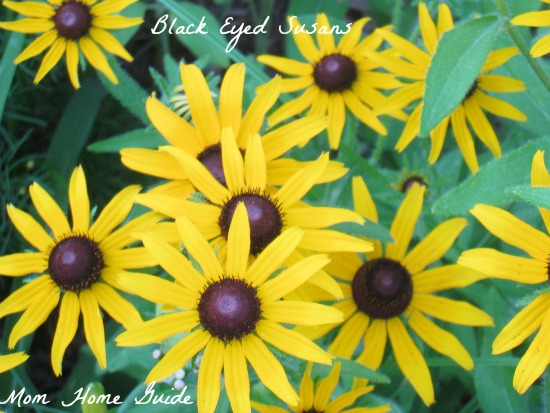 Vegetable Garden in a Raised Garden Bed
I also have a small raised garden in which the kids and I like to plant peas, strawberries and tomatoes. I've learned that vegetable gardening in a raised garden makes life a lot easier!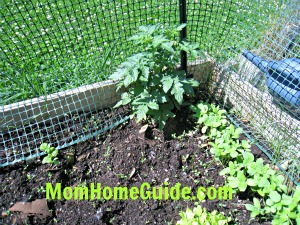 Backyard Patio
My husband and I added a beautiful paver patio to our backyard, so I am always looking to improve it! One of the best parts of the patio is our pretty wrought iron patio set.
Our patio doesn't have much outdoor lighting, so I've added some TIKI torches, which do just the trick! I have a tabletop TIKI torch and a tall one that I stake into the ground.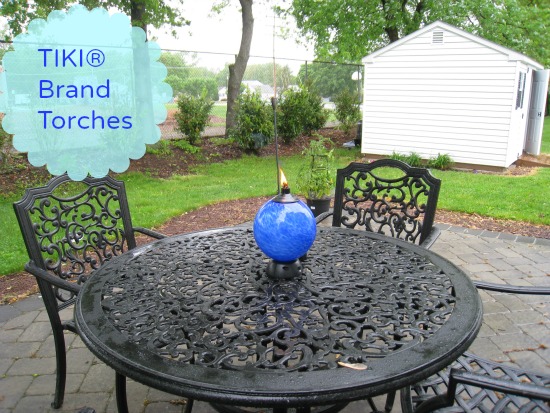 To add color to the patio, I enjoy planting flower towers. Flower towers are really easy to put together — to put your own together, check out my flower tower tutorial!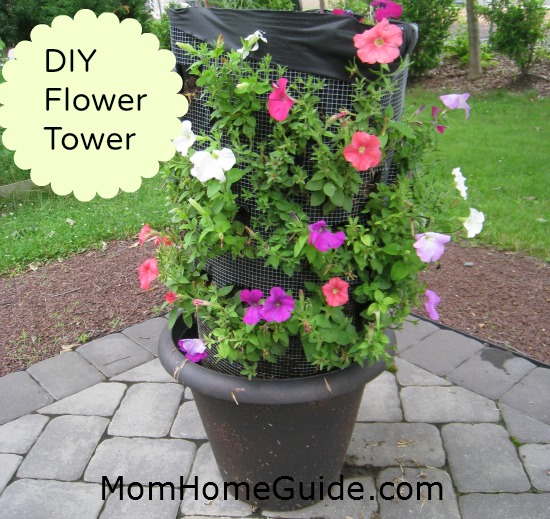 Nothing much likes to grow on the northern side of my home, but I managed to add a mini shade garden there. Look for more changes to happen there, because I am always scheming about how I can make that side of the house prettier — STAY TUNED!