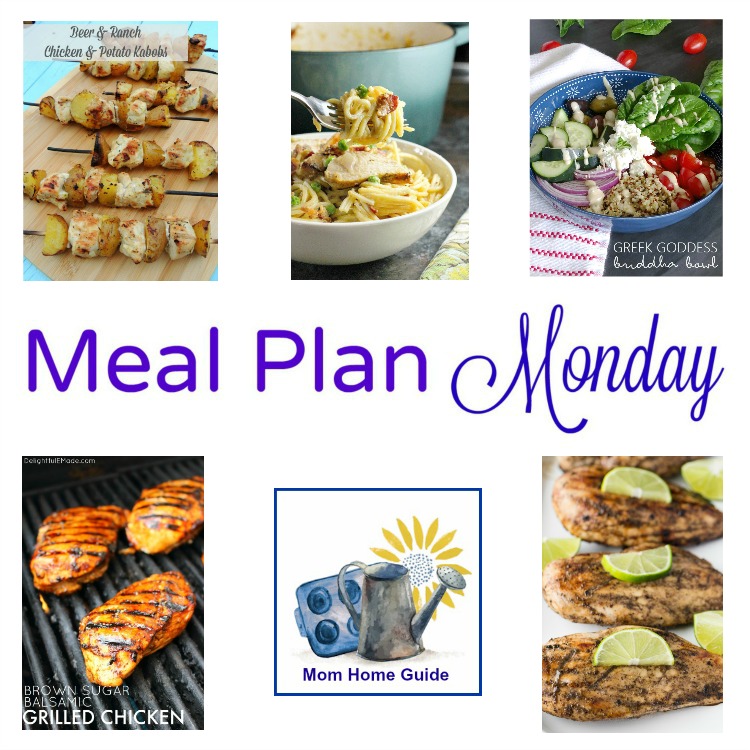 Welcome to Meal Plan Monday! For Meal Plan Monday, I like to share recipes I've found from some of my favorite bloggers. These recipes would make great weeknight meals. The recipes chosen here were shared at the Creative Corner Link Up Party that I co-host here each Sunday at 8 p.m. Central, 9 p.m. Eastern time.
Ginger Lime Chicken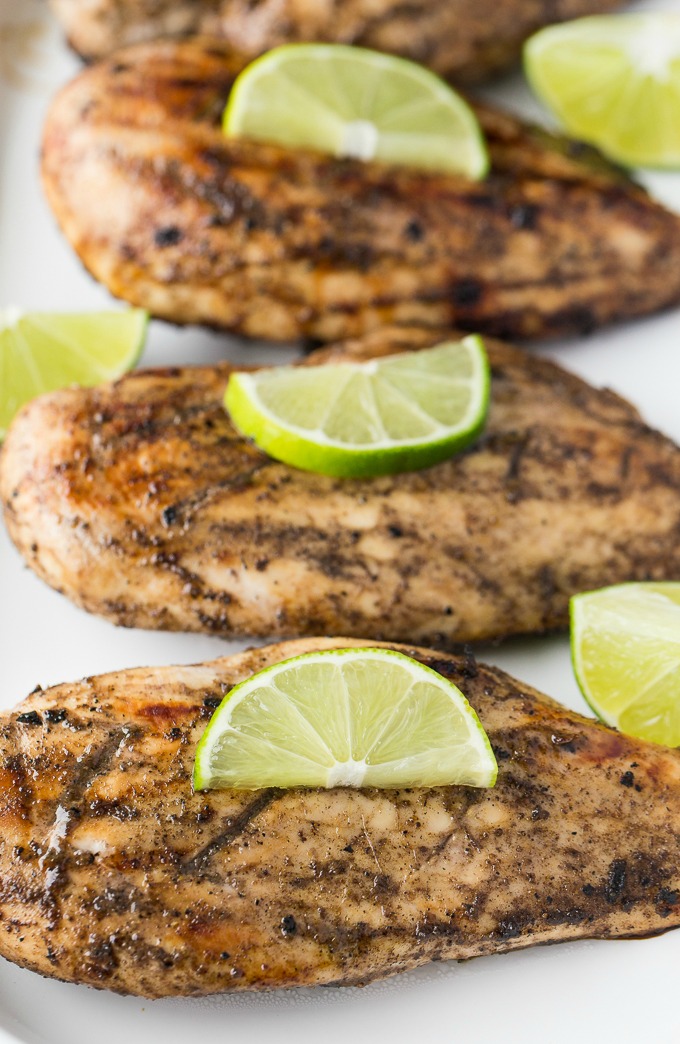 I am looking forward to using the grill some weeknights for dinner this season, so I am can't wait to try the Ginger Lime Chicken recipe by Simply Stacie. The chicken is marinated in lime juice and honey with a little cumin for extra spice.
Chicken Carbonara Pasta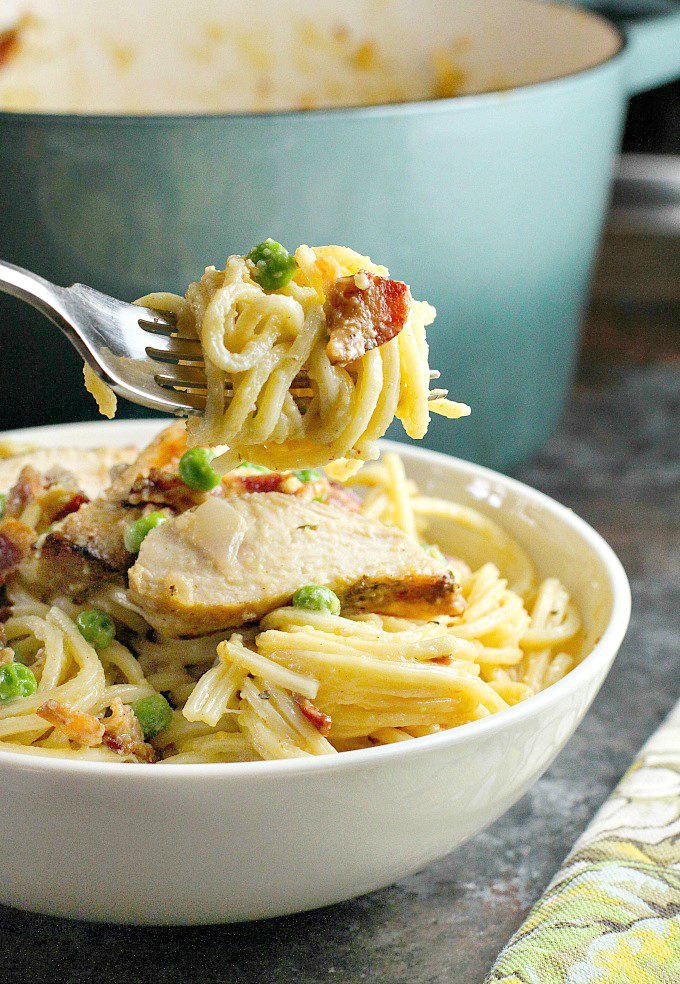 I've never had chicken carbonara pasta, so I'd love to try the Chicken Carbonara Pasta recipe by A Dish of Daily Life. The recipe combines pasta with grilled chicken, bacon, Parmesan cheese and garlic.
Greek Goddess Buddha Bowl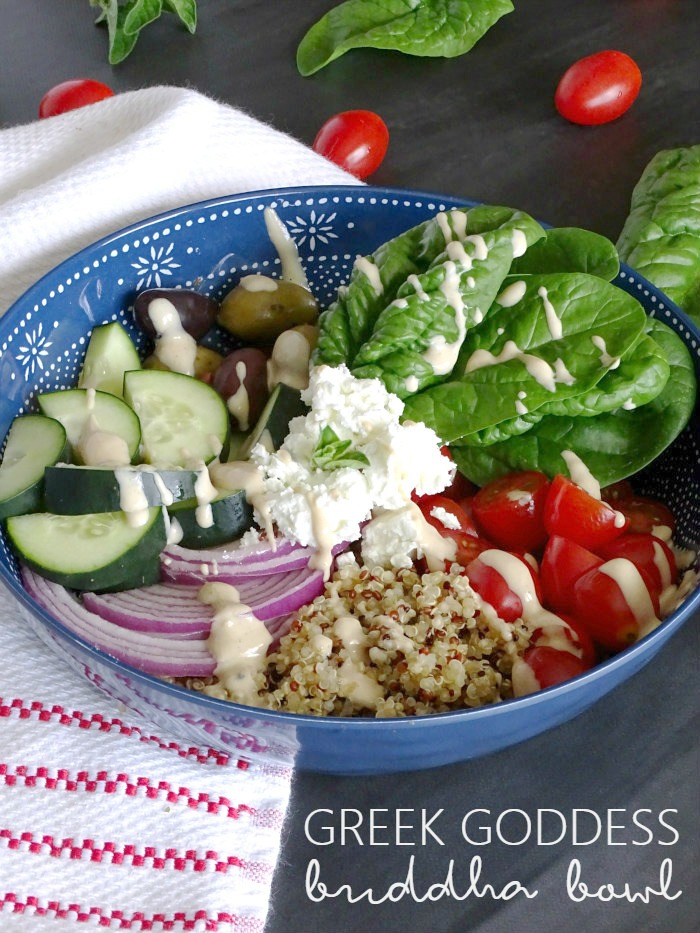 I love serving main dish salads for dinner at least once a week. This Greek Goddess Buddha Bowl by Living La Vida Holoka looks delicious with its homemade lemon tahini dressing.
Beer & Ranch Chicken Kabobs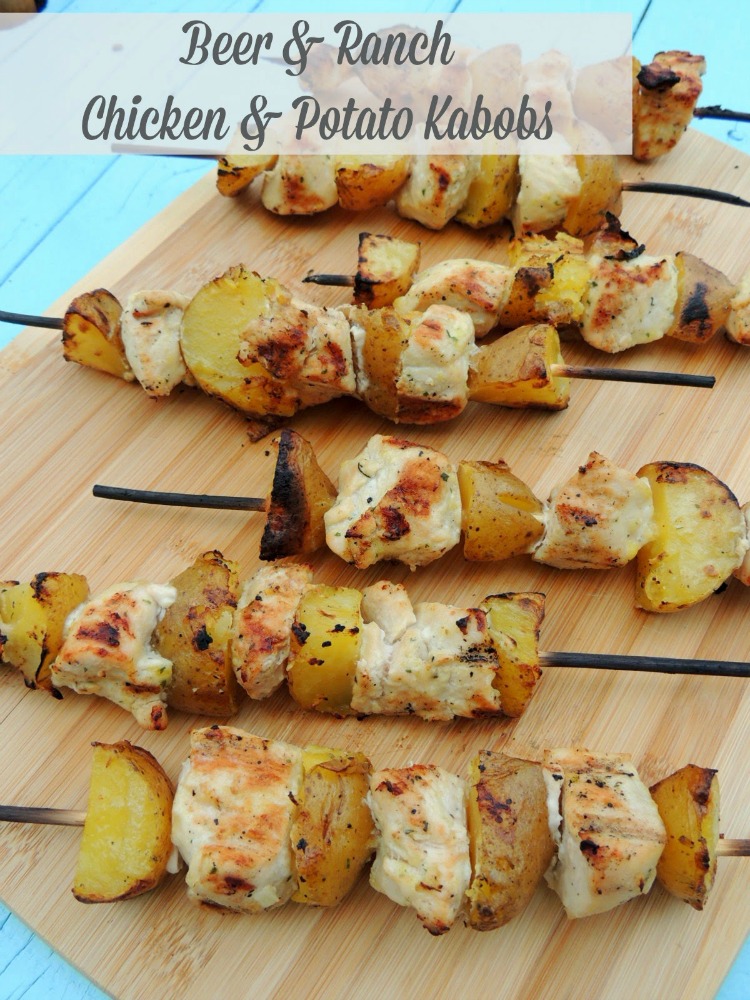 This Beer & Ranch Chicken Kabob recipe is another recipe built for the grill! The kabobs are made with chicken, potatoes and a marinade made with beer and ranch dressing mix. Yum!
Brown Sugar Balsamic Grilled Chicken
The Brown Sugar Balsamic Grilled Chicken recipe by Delightful E Made is another great-looking grill recipe! The marinade, with balsalmic vinegar, brown sugar, garlic and salt and pepper, should be easy to make and oh so delicious!