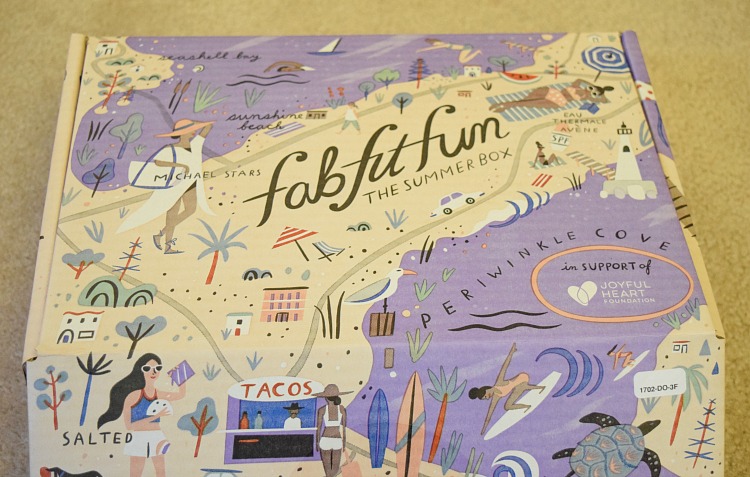 I just received my third FabFitFun subscription box and I'm really happy with what I received! FabFitFun is a subscription box you can order by season or annually. (If you might like a FabFitFun subscription, you can check it out here. If you use my link, you can get $10 off your first FabFitFun box!)
What's great about getting the Annual Subscription is that you get to choose some of the items that will be in your next box. (If you subscribe seasonally, everything will be a surprise!)
Whenever I get my FabFitFun box, I'm always excited to see what's inside. (Not to mention that I like viewing the design of each season's box — each box is different and they make great storage boxes.)
FabFitFun boxes always have a great mix of cosmetics and fashionable, wellness or useful items. In the photo below you can see what my box looked like upon opening it. Each box comes with a newsletter that includes information about the items inside the box.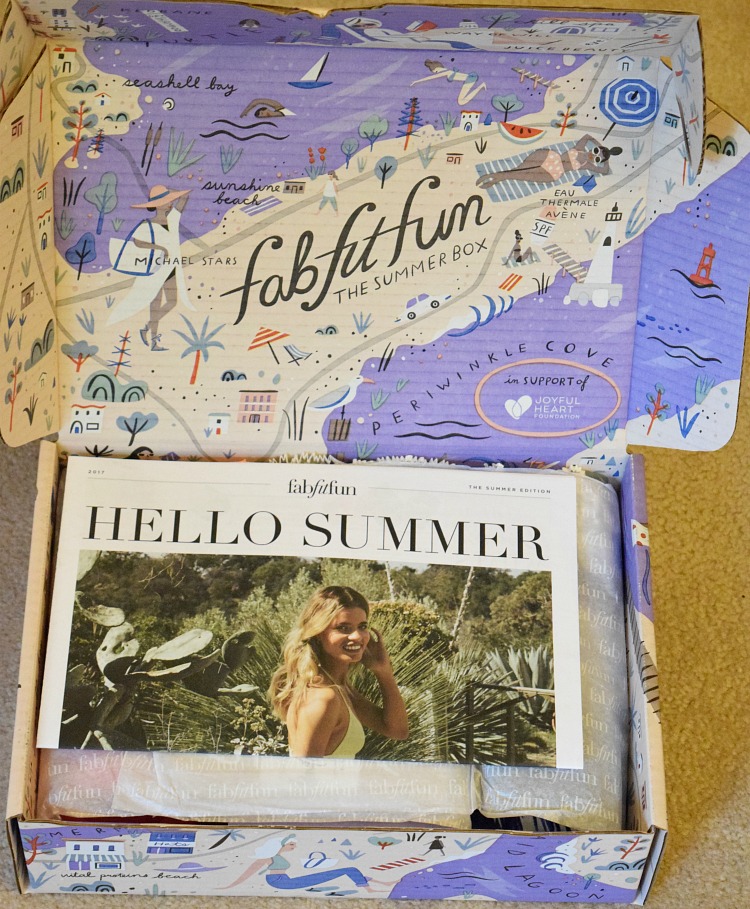 Fun Stuff in the Summer FabFitFun Box
One of my favorite items in the box is the Michael Stars Ruana -(valued at $54.00). Because I am an annual FabFitFun subscriber, I got to choose the color of this item — I chose blue and white. The ruana, which can be worn as a wrap, scarf or sarong, is a really useful summer item. I can wear it wrapped around my waist as a cover up after going to the swim club. Or, it can be worn draped around one's shoulder's. (Check out how my friend, Carrie at Curly Crafty Mom, wore hers.)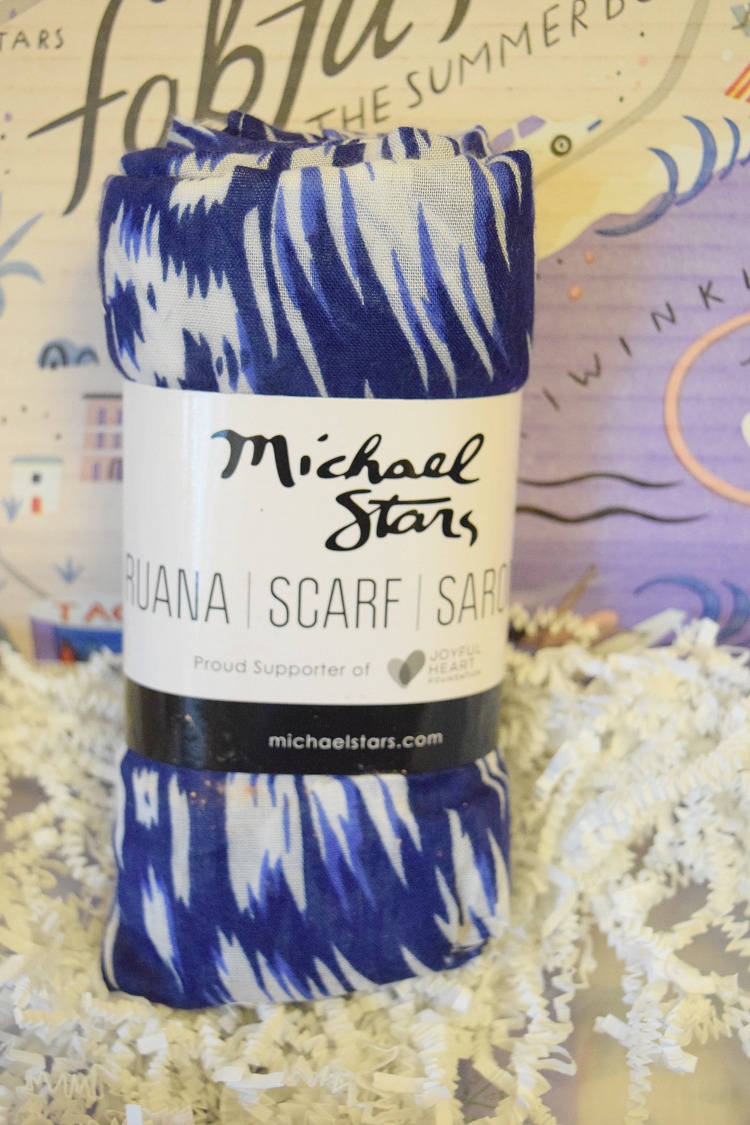 I also chose the color of the BKR Little water bottle I received (valued at $35.00). I picked pink over blue, for a bright and happy summer color. I like that it has glass and a pretty protective covering. I've already brought the bottle with me on hikes and back to school shopping excursions with my daughters.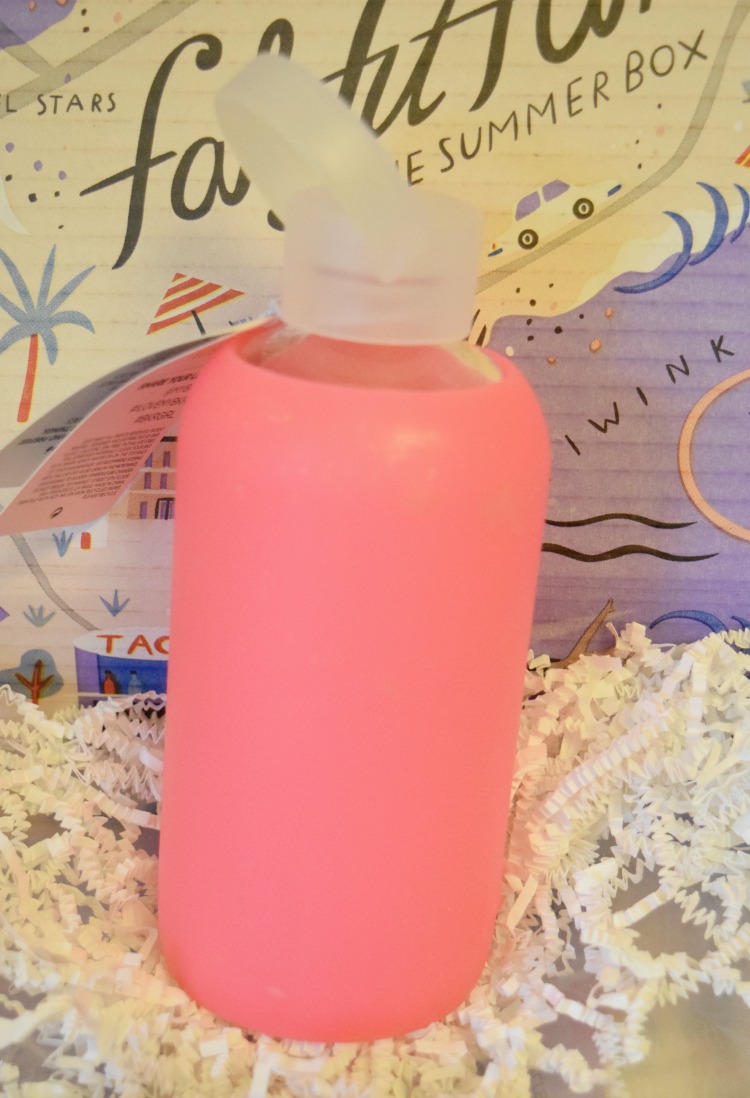 I also really like the Understated Leather – On the Road Again Travel Set (valued at $28.00). I was going to use the adorable luggage tag on a trip to Disney this month. But we had to cancel because of my medical issues. I am hoping that we can reschedule a Disney trip for next year. My family was really looking forward to that trip! (Disney was nice enough to issue my family a full refund for our trip. Thanks, Disney!)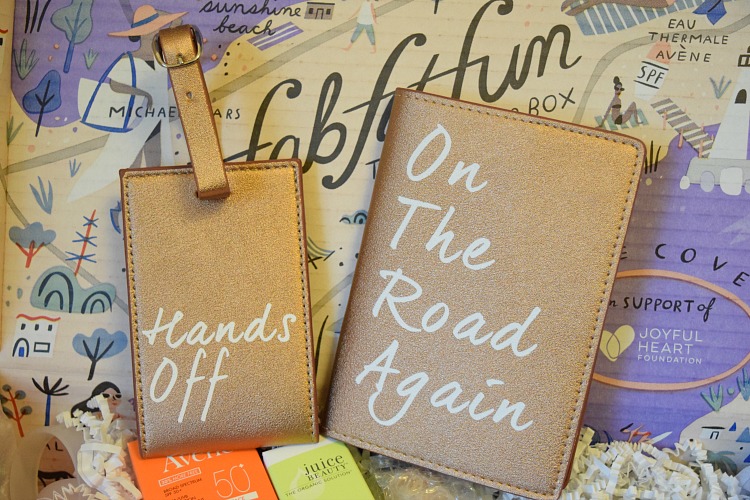 I was able to choose the color of my Kris Nations – Mystic Bar Necklace (valued at $58). I chose blue, which matches my Michael Stars sarong. I also really like the cute bottle with cork that the necklace came in. I think the bottle is perfect for saving mini seashells from the beach.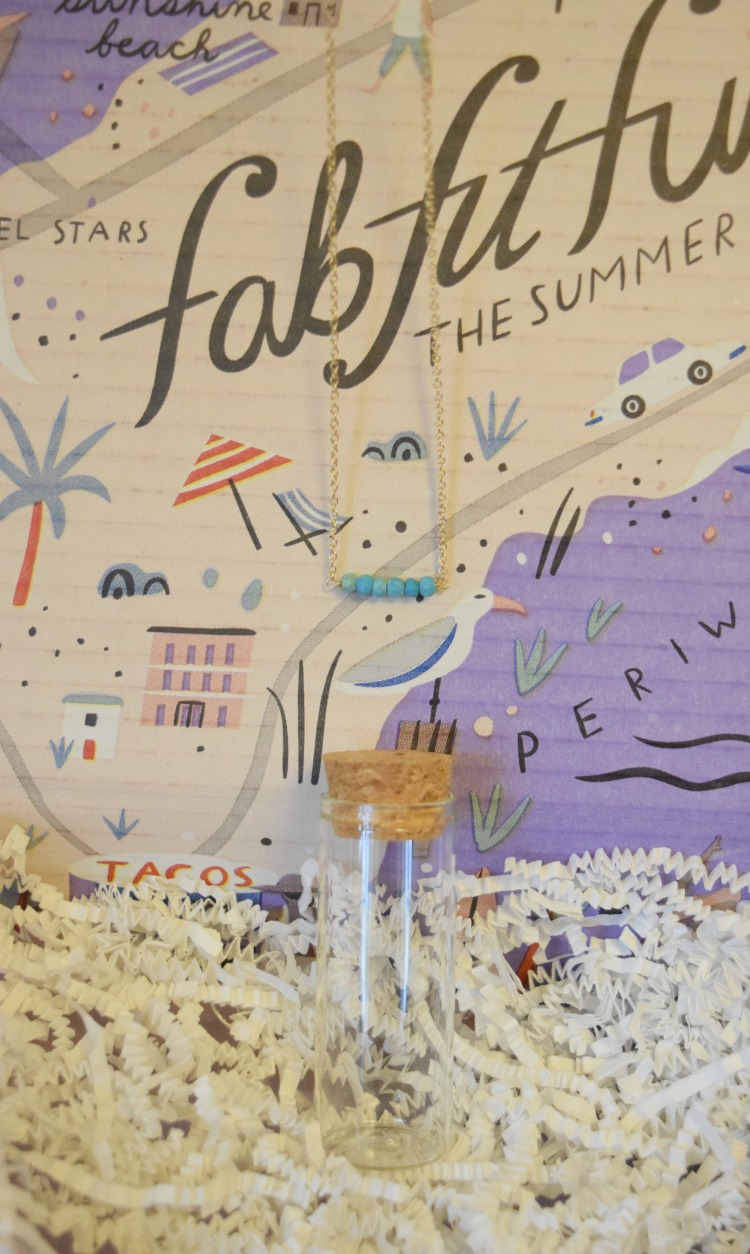 Cargo Cosmetics – Cargo_HD Picture Perfect Highlighter in Bronze (Valued at $30.00.) I haven't tried this yet, but I'm looking forward to using it. I am quite pale and would love to add some extra color for summer.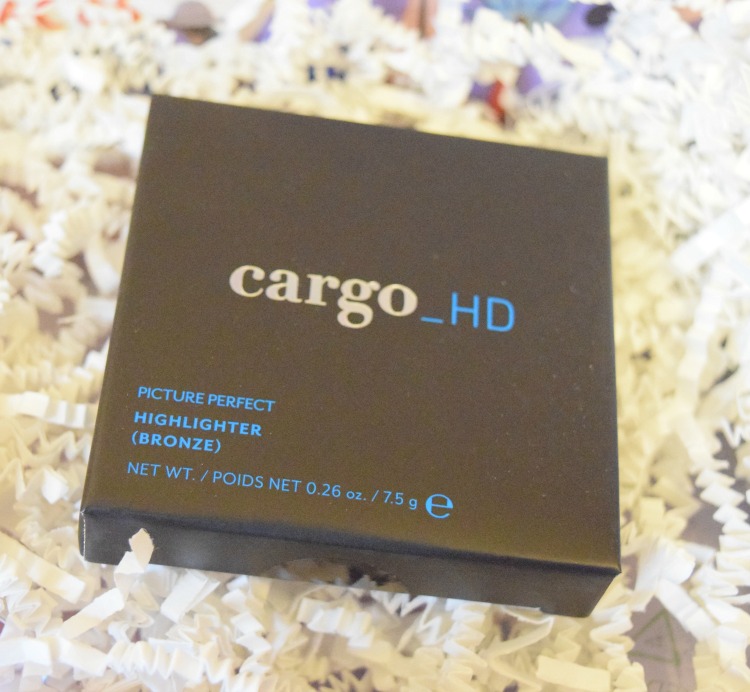 The item I have been using the most this summer is the Eau Thermale Avene – Ultra-Light Hydrating Sunscreen Lotion SPF 50+ ( $24.00). I have other facial sunscreens, but they tend to be either greasy or gritty. This lotion is so soft and blends in seamlessly. I love it! (It's in the orange box below.)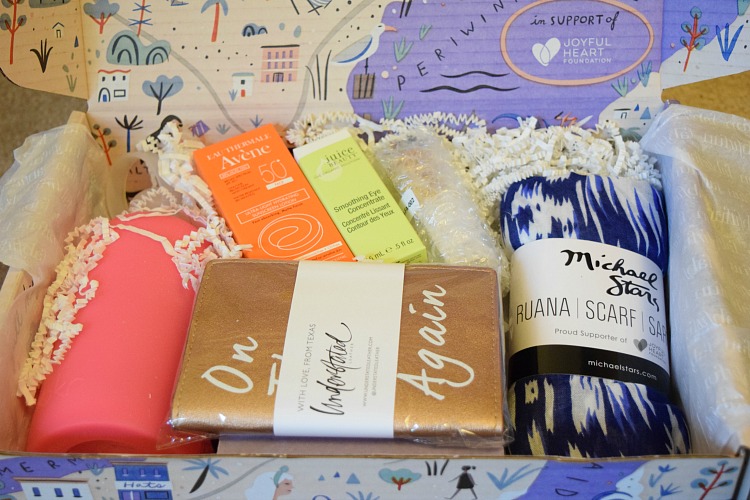 Juice Beauty – Smoothing Eye Concentrate ($29.00) – This serum is designed to help with under eye circles and fine lines, both of which I have! I haven't tried this yet, but I think I'll be giving it a try tonight. (The Juice beauty is in the lime green box.)
Klorane Dry Shampoo with Oat Milk (Valued at $20.00) – I was excited to receive this! In the summer, if I am going to be hiking swimming with my daughters, I don't necessarily want to shower before heading out. With this dry shampoo, I can work it through my hair and know that my hair will look presentable. (And I can shower after our hike or swim.)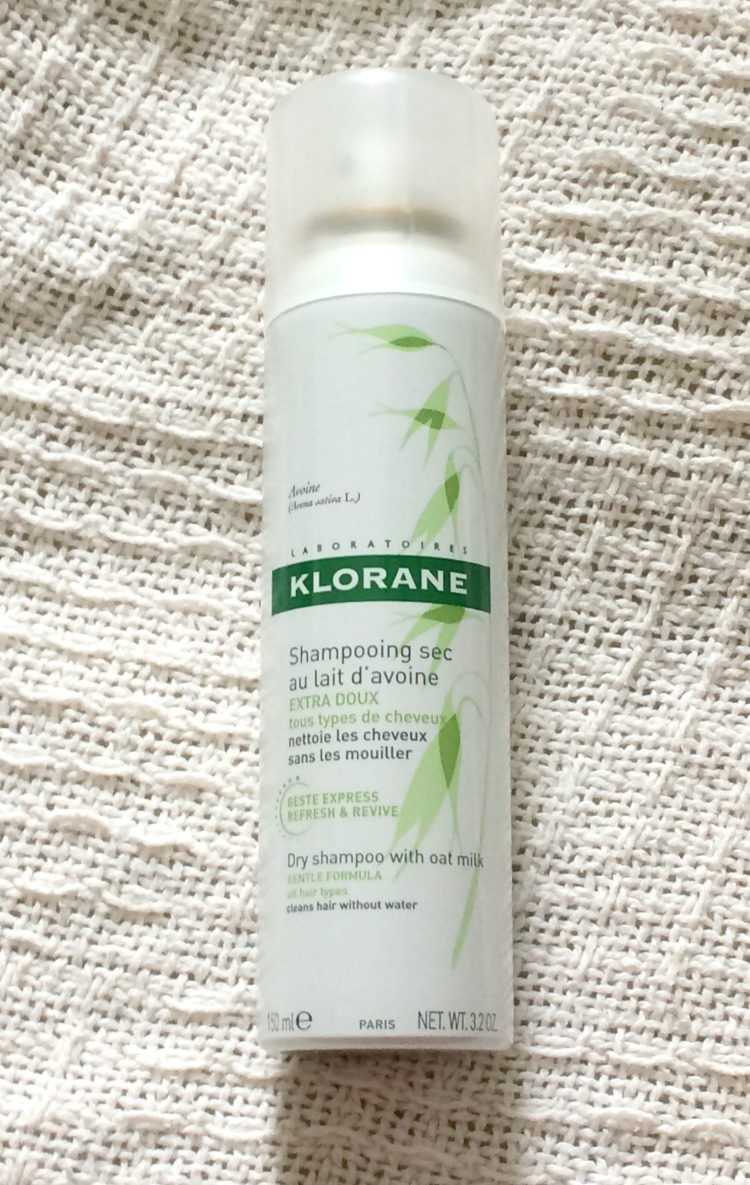 Way of Will Post Training Massage Oil (Value $29.50) – This post workout massage oil is a mix of Peppermint Essential Oil, German Chamomile Essential Oil and Lemongrass Essential Oil. It smells great!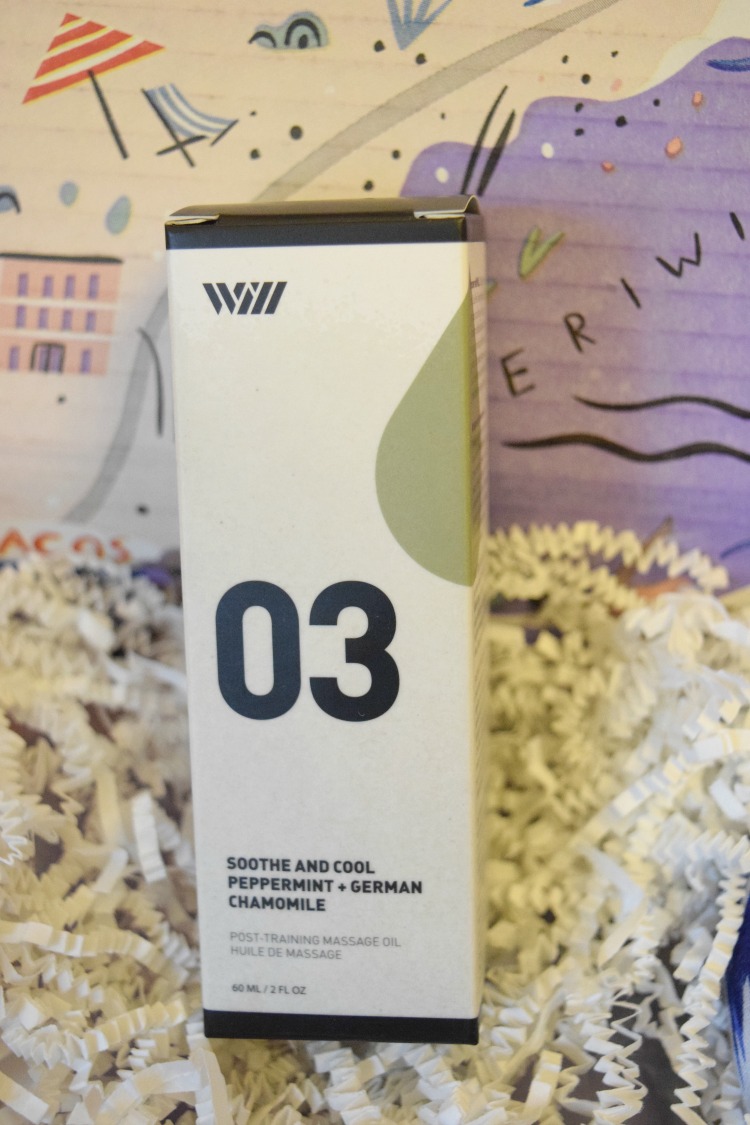 Total Retail Value of Box: $278.00. This was a great box!
Don't forget — if you might like a FabFitFun subscription, you can check it out here. If you use my link, you can get $10 off your first FabFitFun box!