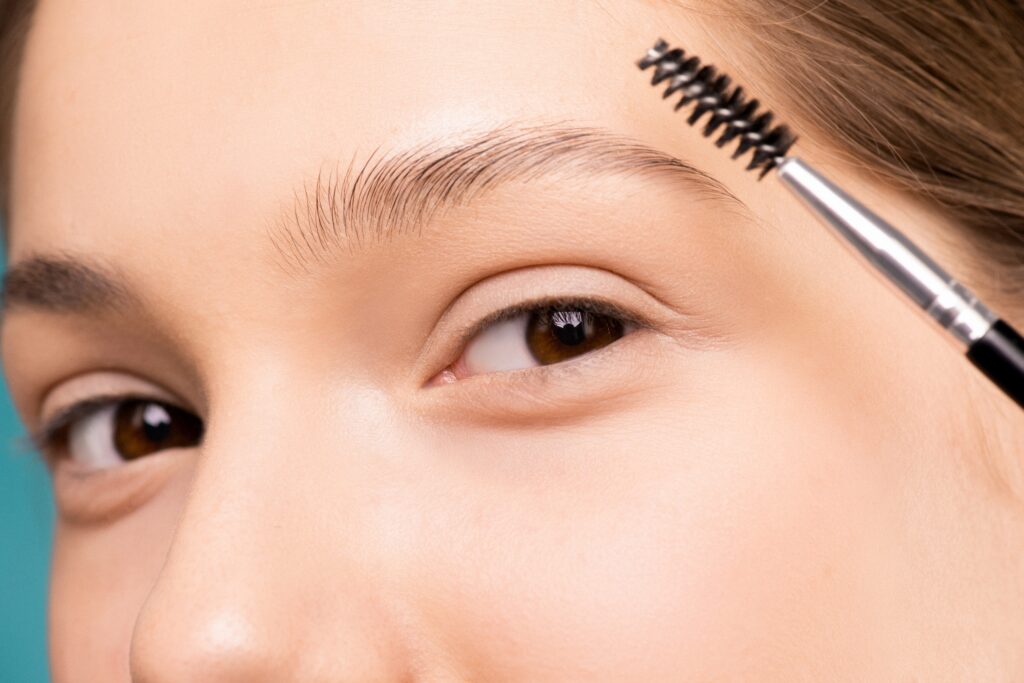 Creating shapely eyebrows is a perfect way to accentuate your facial features, creating an attractive and unique look that will turn heads wherever you go. Whether you are looking to draw attention to your face with a pair of bold, sweeping arches, or keep it simple with well-defined but subtle lines, having the perfect eyebrow shape for your face will make all the difference in highlighting your facial structure.
In this blog post, we will discuss five simple ways to achieve the perfect eyebrow shape for your face. Whether you have a round face, an oval face, or a square face, we have the perfect solution for you!
Consider Your Face Shape
A Long Face
Long faces are elegant and deserve to be celebrated—think of the amazing Sandra Oh or Sarah Jessica Parker! The key to finding your perfect eyebrow shape is balancing your features in perfect harmony. When you have a long face, the idea is to create an impression of width to soften your facial structure.
Therefore, the best eyebrow shape for a long face is a low arch that gently curves downwards and a flat brow to help add some width. Adding any more height will only accentuate the length of your face, while too much width can throw off the symmetry. So don't get too carried away with those high arches; they can make your beautiful long face look even leaner than it actually is!
A Round Face
When it comes to choosing the best eyebrow shape for a round face, look no further than the perfectly arched brows of Chrissy Teigen and Cameron Diaz. They both know that the key to framing a round face is having a perfect arch.
Aiming for a sharp arch that hits high on the brow gives your face definition and balance. For filling in these wonderfully sculpted brows, start by making the arch's apex darker than the rest. Then use a spoolie brush to brush hairs upward, which will lift features and balance out your beautiful face shape.
Oval Face
For oval faces, there are many eyebrow shapes to choose from. To find your perfect match and really make your features pop, it's best to select an eyebrow shape that enhances your jawline and cheekbones.
Following the curves of your face, a softly rounded brow is a classic choice for this facial shape. For a sharper look, consider an angled arch —this will create an alluring frame for the eyes while adding definition to your overall appearance.
Of course depending on personal preference, you may decide to rock angular brows or something more natural. Just remember one thing: embrace those beautiful cheekbones with whatever eyebrow shape you pick—after all, they are what makes oval faces so stunning!
Consider Your Age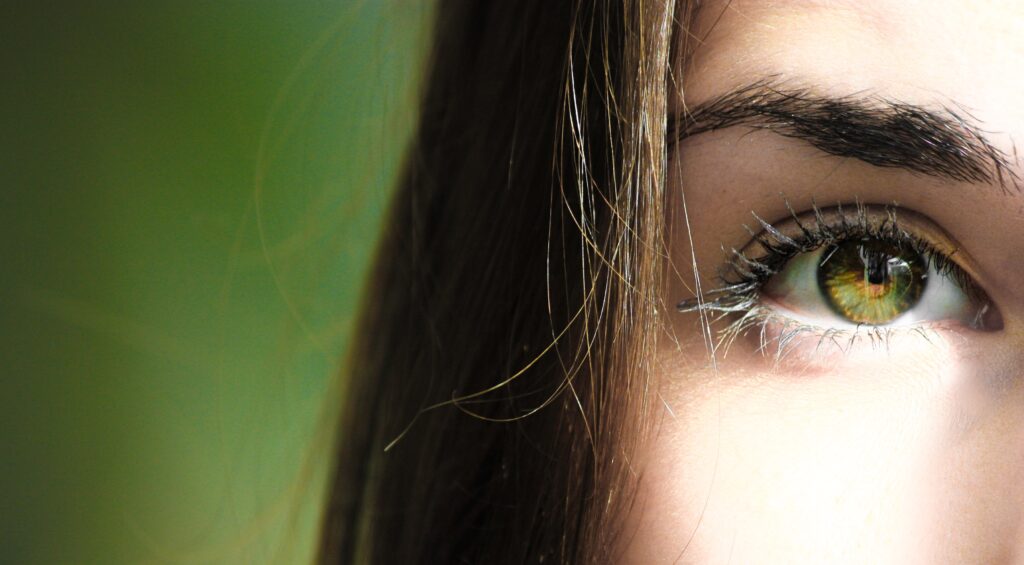 When looking for the perfect eyebrow shape for your facial profile, age is an important factor to keep in mind. Younger faces can look great with thinner and more angular brows that subtly accentuate the eyes, providing a refreshing aesthetic.
If you are older, thicker brows can be flattering, as they lend depth and definition to facial features that may have become more mature over time. With fuller eyebrows, definition is brought back without compromising a soft aesthetic.
Don't Over Pluck
When it comes to getting the perfect brow shape for your face, make sure to resist the urge to over-pluck. Step back from the mirror and view your face as a whole, then determine which stray strands need trimming. Chances are you won't need to take much more than that off because it's likely you were born with the perfect brows for your face!
Focus on plucking hairs along the top line, considering whatever looks visually pleasing to your eye. Going below that line can awkwardly thin them out too much while leaving some of those stray hairs might give your brows a unique charm!
Fill in the Gaps
Filling gaps between hairs while shaping your eyebrows can be the difference that takes your look from ordinary to extraordinary. You'll want an eyebrow pencil or powder, depending on the depth of the area you're looking to fill in. Take your time and blend it carefully for a full and even effect that will highlight all of your beautiful and unique facial features. Whether you opt for a natural or more dramatic look, filling those in-betweens will bring the perfect balance that allows you to have flawless brows!
Take Inspiration from Celebrities
Celebrities are often looked to as trend-setters and style icons; why not take advantage of that inspiration to give you a better idea of how amazing your brows could look? Take the time to study celebrity photos, looking for stars with similar facial features who seem to rock their eyebrows.
If, like Beyonce, you have an oval face shape, her perfect curves, arches, and thickness could be ideal inspo for a new look. Using celebrities as your guides, you can get creative with styling and even color—don't be afraid to put a cool twist on what looks great on celebs like Taylor Swift or Kim Kardashian.