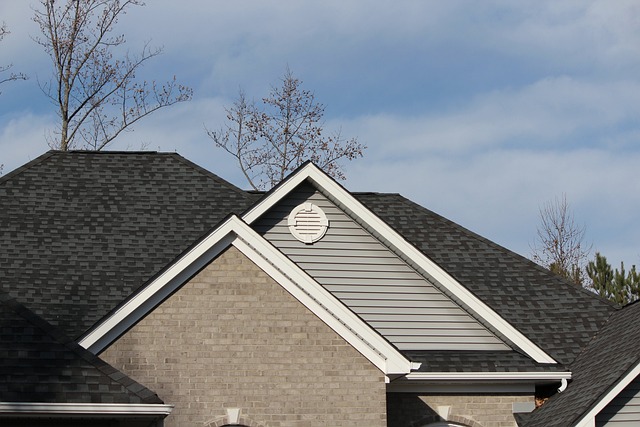 At some point, you'll have to make decisions about your home's maintenance. One of these decisions might involve the roof above your head—its upkeep can be easy to take for granted until issues become evident.
But perhaps more than any other structural parts of a property, roofs are prone to wear and tear damage due to their constant exposure to the elements.
How do you know when more than a minor repair is needed and you need to seriously consider replacing your roof?
These seven signs could mean your roof needs replacing.
1. Noticeable Water Damage Inside Your Home
A big sign that your roof needs to be replaced is water damage inside your home. It could look like brown spots on your ceiling or wet patches along your walls.
While these signs could also point to a different problem, but if they happen frequently, they usually mean there's a problem with your roof's waterproofing system.
In this case, a simple repair might not be enough, and it might be time for a complete roof replacement to prevent further deterioration and more costly damage in the future.
2. Curled or Buckling Shingles
Another crucial sign your roof may need to be replaced is the condition of your shingles. If you start to notice that they're buckling, curling, or simply missing, this indicates more than just wear and tear. It's a clear sign that your roof might no longer be providing the protection it should.
Regular exposure to extreme weather conditions can cause these problems with your shingles. And while a simple repair may seem enticing, it could be both more effective and cost-efficient in the long run to simply get your entire roof replaced if many shingles are affected.
3. Outside Light Appearing inside the Attic
If you find yourself standing in your attic and notice daylight peeping through, that's usually not a good sign. This can indicate shingle deterioration, cracking, or other significant damage to your roof.
While a beam of light might seem negligible, it shows that your roof might not be as sturdy as it once was. Furthermore, if light can get through the cracks, so can rain and other elements from outside. Getting your roof replaced could protect your home from escalating issues down the line.
4. When Your Roof Starts to Slump: Sagging Areas
An especially concerning sign is when you start to notice sagging areas on your roof. This could be due to:
Weight from snow or ice
Structural issues with supporting beams
Repeated cycles of heating and cooling
Age and deterioration
If you notice any sagging areas on your roof, it's a wise decision to consult with an expert about replacement as soon as possible.
5. Constant Battle: Frequent Required Repairs
As a homeowner, it's not unusual to schedule minor roof repairs from time to time. Whether it's replacing a few shingles or fixing a small leak, these fixes are generally routine.
However, if you find yourself contacting your roofer with increasing frequency, it might be an indication that your current roof is reaching the end of its life span.
The need for constant repairs can add up over time. Consequently, it might be more cost-effective to consider replacing the whole roof instead of continually patching up issues.
It's typically a good idea to consult with your trusted roofer about the best course of action in such cases.
How to Find a Good Reputable Roofer, e.g., in New Orleans
When it comes to roof replacement, placing your trust in experienced and reliable hands is crucial. You're looking for professionals who will ensure high-quality work within agreed timelines, using robust materials.
To start off your search, ask for referrals from friends or family members who've had their roof replaced in New Orleans recently. They can provide honest feedback about their experiences.
Ensure you do due diligence by checking online reviews on various platforms such as the Better Business Bureau (BBB) or Google Reviews.
Also, a good roofer should be both licensed and insured. Don't hesitate to ask for these credentials during your initial consultation.
Finding an experienced roofer might demand some of your time, but remember a well-done roof replacement will save you future repair costs and headaches.
6. The Silent Warning: Damaged Roof Valleys
Roof valleys are essential components of your roof that help direct rainwater and snow melt-off away from your home. If you notice loose material or wear and tear around these areas, this could be a silent warning sign.
Damaged valleys can lead to leaks and subsequently internal water damage if not rectified quickly. When compromised, they can even lead to serious water damage faster than other types of roof problems.
What Causes Damage To Roof Valleys?
Roof valley damage can stem from a number of issues. Some common causes may include:
Improper installation or faulty design
Damage from extreme weather conditions
Accumulation of debris in the valleys
Aging and normal wear and tear
Improper maintenance and neglect
A professional roofer will be able to advise you whether repair or replacement is the best choice given the extent of the valley damage. But often with severe wear and tear, a full roof replacement becomes the most viable option.
7. Granules Filling Up the Gutter
Gutter cleaning is a common maintenance task. Whether you're preparing your home for winter or removing debris after spring and fall, it goes a long way in preventing structural damage to property.
Occasionally spotting a few granules in your gutter is normal. However, if you start finding what looks like a granule sandbar while at it, this could be a warning sign.
Those shingle granules play a major role in protecting your roof from sun damage. So, when they start to fall off in large amounts, it's often an indication that the shingles are significantly worn and your roof might need replacement.

Finally, your roof plays a crucial role in protecting and preserving your home. Understanding these key signs of roof deterioration is an important part of proactive homeownership. Remember, when you act early on these alarm bells, a timely roof replacement could save you significant money and stress down the line.