*I was provided with a free massage at Massage Envy in exchange for this review. Thanks, Massage Envy!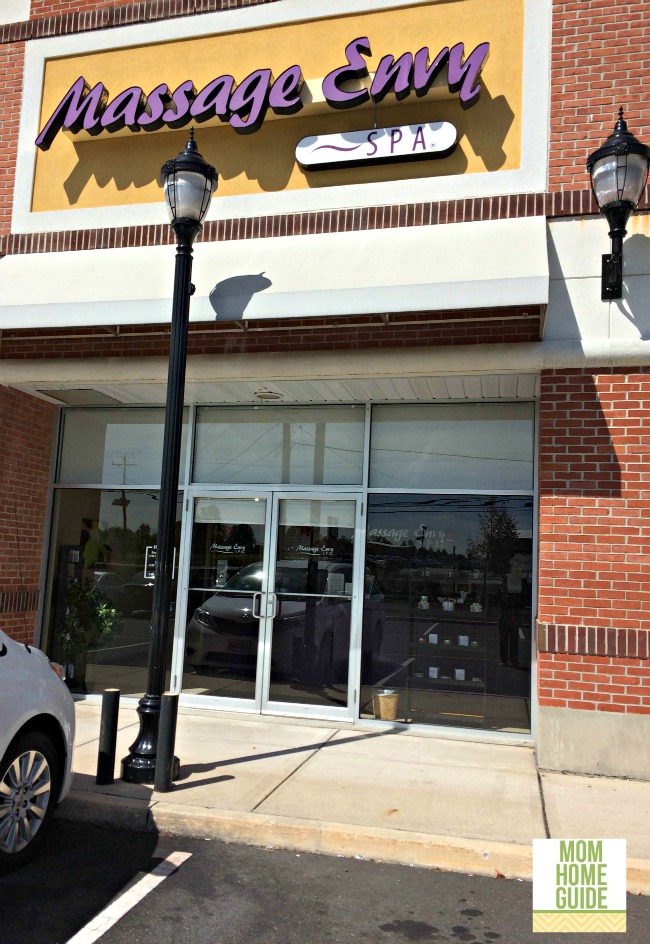 Hi, everyone! Today is a fun day, because it's the next installment of the Make It Happen Blog Hop! Each month for the Make it Happen Blog Hop, my blogging friends and I challenge ourselves to take on something new that's out of our comfort zone. This month, we challenged ourselves to do something physical. So, I decided to get a massage! I used to get massages occasionally before my children were born. But, up until my recent massage, I hadn't gotten a massage in more than a decade!
For my massage, I went to my local Massage Envy in Robbinsville, NJ. The Massage Envy is very convenient to my house and is easy to get to.
When I entered the beautiful reception area of Massage Envy, I was warmly greeted by the the staff at the receptionist desk. I was offered coffee, tea or water to drink and was given the opportunity to stop at the rest room before my massage.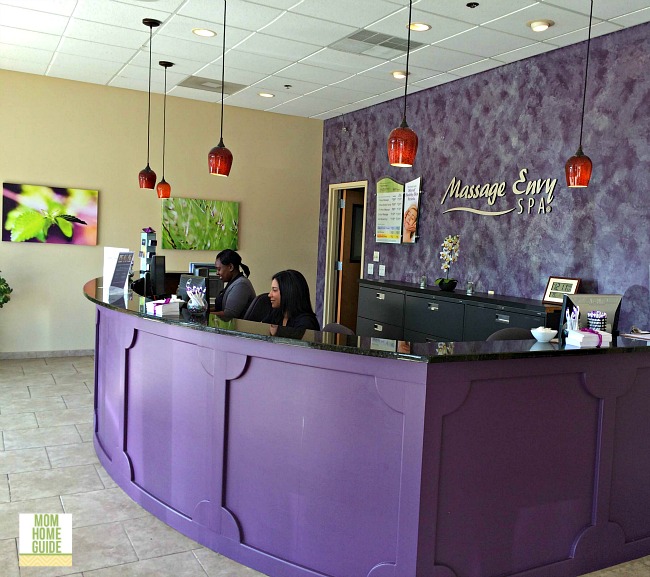 When I was ready for my massage, I was led down a softly lit corridor that was accentuated with gentle, relaxing music. Once I got to my room, I was met by my massage therapist. My therapist spoke to me about what would be done that day, and put me at ease. She said I could disrobe to my comfort level, and should lie face up under a sheet. She also asked me questions to determine my comfort level and to determine which areas needed particular focus (like my tight shoulders) and which areas I didn't want to be focused on that day. (I asked her to avoid my right foot, which is still recovering from bunion surgery.)
A Soothing Massage
Once I was ready, my massage therapist entered the room and my massage started. Since it's been a while since I've had a massage, I thought that my hour-long massage would seem too long! But, the massage passed by rather quickly! I was actually disappointed when it was over.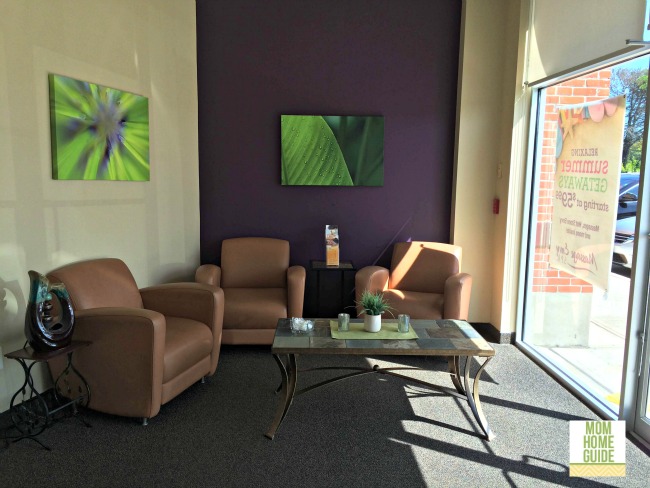 During the massage, I discovered stress points I didn't realize that I have — like in my hands. My fingers are tight and benefited from the massage. (I guess the tightness is from lots of typing!) I also wished that the shoulder massage lasted longer — my massage therapist said that I have a knot of tension in my shoulders.
I also benefited from having my calf leg muscles massaged — they are both really tight from walking unevenly in the surgical boot that I have been wearing since my foot surgery! My calf muscles constantly ache!
At the conclusion of my massage, my therapist and I discussed my problem spots — my tight shoulders, calves, etc., and suggested that I schedule a once-monthly 1.5-hour massage. She also wrote up a Massage Wellness Plan for me, which suggested a full body massage with aroma therapy for my shoulders, upper back and legs.
I dropped my gym membership to be more economical, so I doubt I'll be scheduling a once-monthly massage. But I wish I could! However my local spa offers a monthly membership for $69.99 a month to make massages more economical, so that is an option. The membership includes one massage a month and additional massages and services (like sugar foot therapy and a Healthy Skin Facial) at reduced prices.
Blog Hop
Be sure to stop by my blogging friends' blogs to see what challenges they decided to try this month!