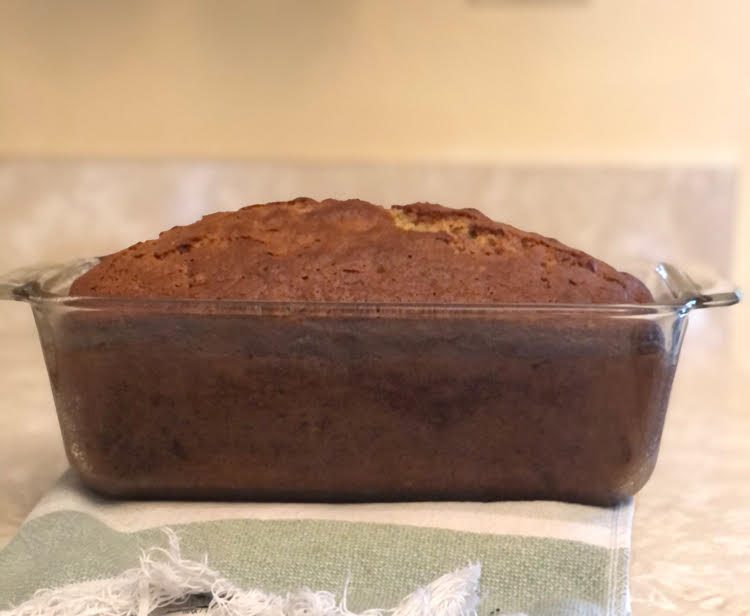 Welcome to Tasty Tuesday! On Tuesdays, I like to share recipes I love. I like fresh bananas, but I only like them just after they turned yellow from green. I even like them when there still is a little green on them. The minute bananas get a little ripe, they are not for me! That means I constantly have bananas I don't want to eat. They ripen so quickly! Luckily, one of my daughters LOVES banana bread.
We have been using the same banana bread recipe for years. Just the other day, however, I accidentally found a way to make the banana bread even BETTER! I discovered a healthy and delicious banana bread recipe we both love.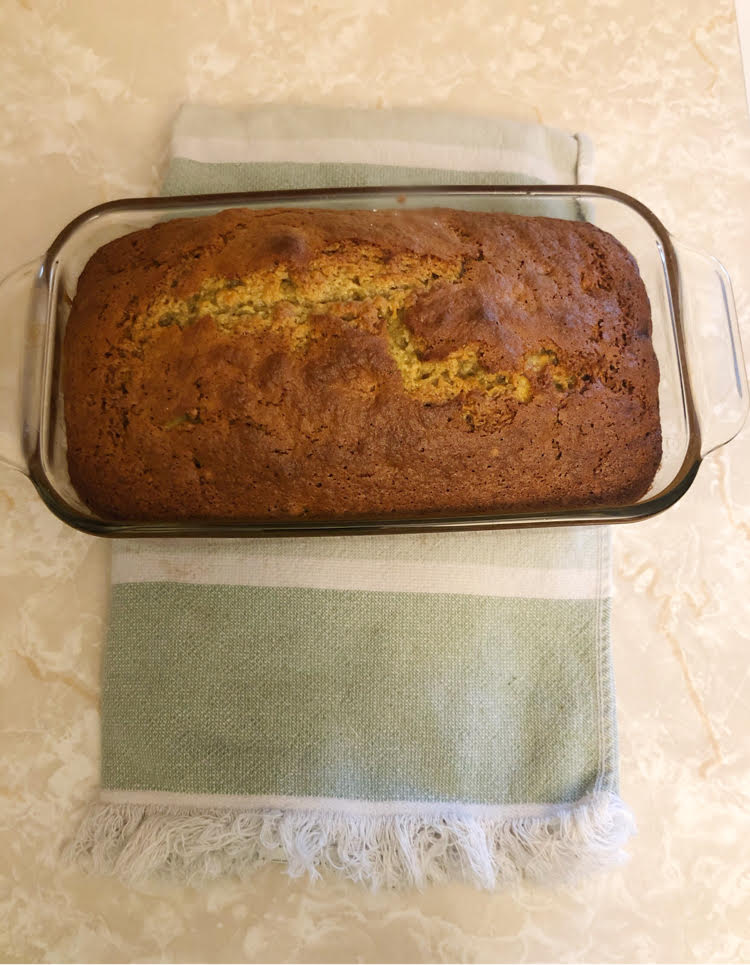 I was in the middle of making banana bread recently when I discovered we were out of vegetable oil. I didn't want to run out to the store, so I substituted some unsweetened applesauce for the oil. My daughter says she likes this new applesauce banana bread recipe the best! Our new applesauce banana bread recipe makes a moist banana bread with a soft texture. Yum!
Healthy Applesauce Banana Bread Recipe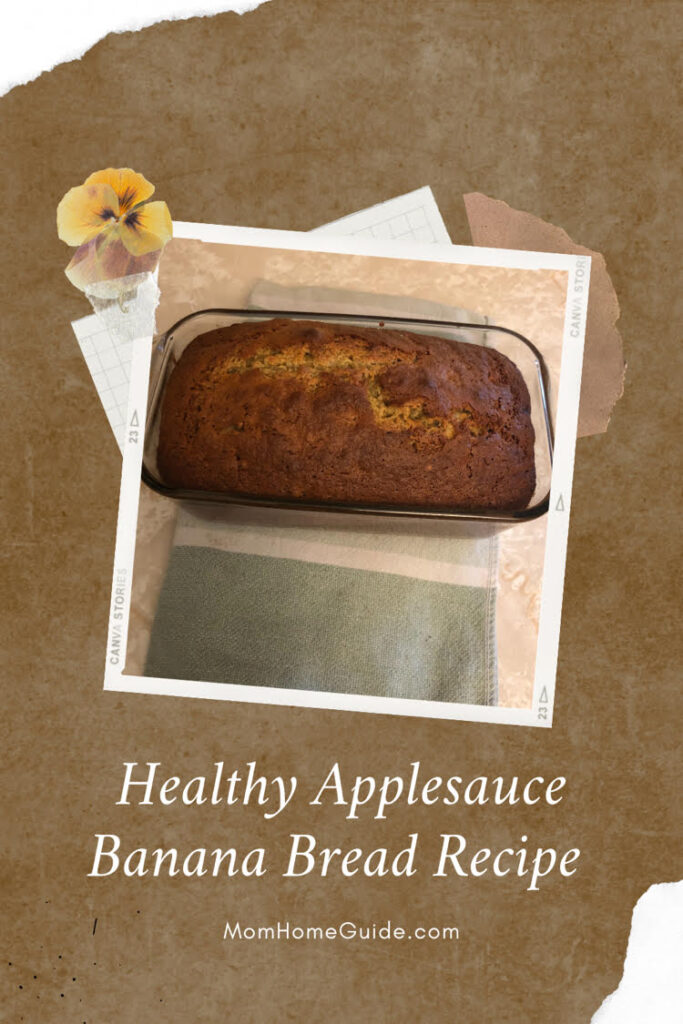 I am sharing the new recipe I used for our new healthy applesauce banana bread. If you would rather, you could use vegetable oil instead of the applesauce – that is the way my daughter and I had been making banana bread for years!
A great thing about this applesauce banana bread recipe is that if you have soft, ripe bananas, you probably have the other needed items in your pantry or fridge already.
A key to making delicious banana bread is having very ripe bananas – if the skin is a little black, that's actually a good thing!
If you have ripe bananas and don't want them to ripen further, the best way to store them is in the refrigerator. You could put them in a sealed container, place them in a re-sealable plastic bag, or you could wrap them in plastic wrap.
Check out the recipe for applesauce banana bread below.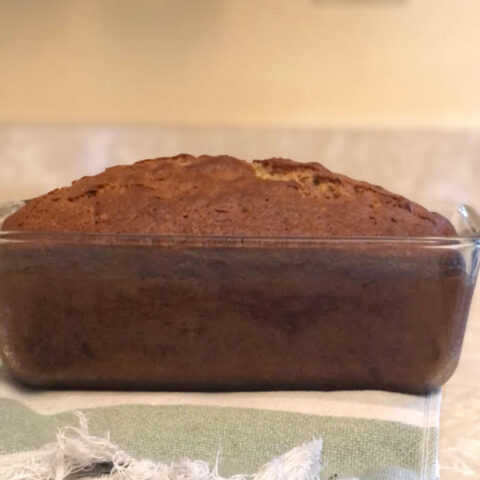 Healthy Applesauce Banana Bread
Yield:
I Banana Bread Loaf
Additional Time:
5 minutes
Total Time:
1 hour
10 minutes
A healthier, lighter banana bread, made with unsweetened applesauce instead of oil. (But if you prefer vegetable oil, you could use that instead of the applesauce.)
Ingredients
2 cups all purpose flour
1 tsp baking soda
1/2 tsp baking powder
1/2 teaspoon table salt
1 cup sugar
1/2 cup unsweetened applesauce (my original recipe used 1/2 cup vegetable oil instead)
2 large eggs, beaten
1.5 cups mashed ripe bananas (about 3)
3 tsp milk
1/2 tsp pure vanilla extract
Instructions
Heat oven to 350 degrees Fahrenheit.
Grease and flour a 9x5" loaf pan. (I usually use a metal loaf pan, but I used a Pyrex glass pan this time. Either should work well.)
Whisk together flour, baking soda, baking powder and salt in a separate bowl.
Mash the bananas in a small bowl.
In a large bowl, whisk together sugar, applesauce, eggs, mashed bananas, milk and vanilla extract. Add the flour mixture to this mixture, and mix completely.
Pour the entire baking mixture into your prepared loaf pan. Bake 50 minutes to an hour, or until an inserted toothpick comes out clean.
Let the banana loaf cool at least 5 minutes before cutting the bread and serving.