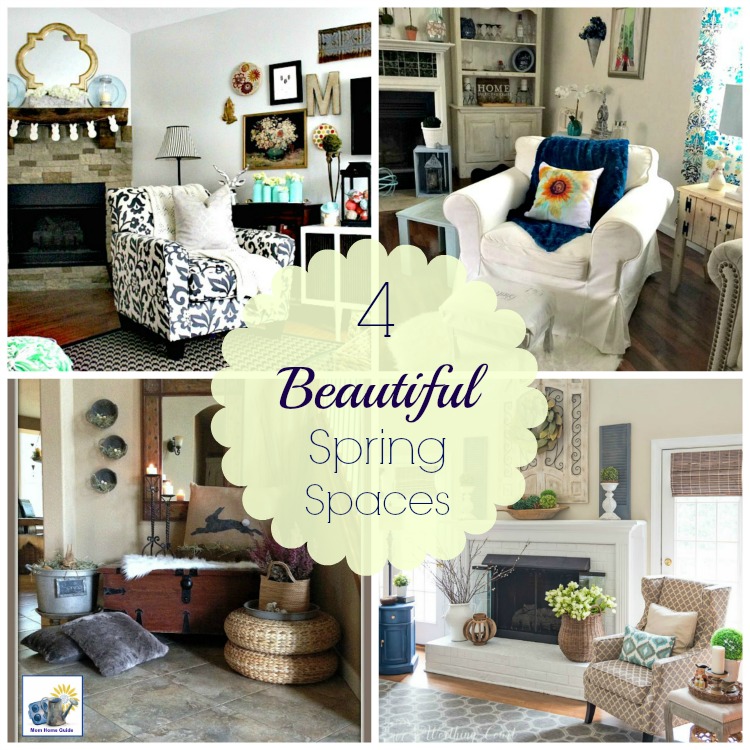 I just love decorating my home for spring! For me, decorating for spring means lightening and brightening everything and bringing in some spring colors!
I recently gave my living room a completely fresh look for spring by sewing some new envelope pillow covers and stitching some super easy panel curtains for the windows. I love the pretty and happy look in our new sunny living room!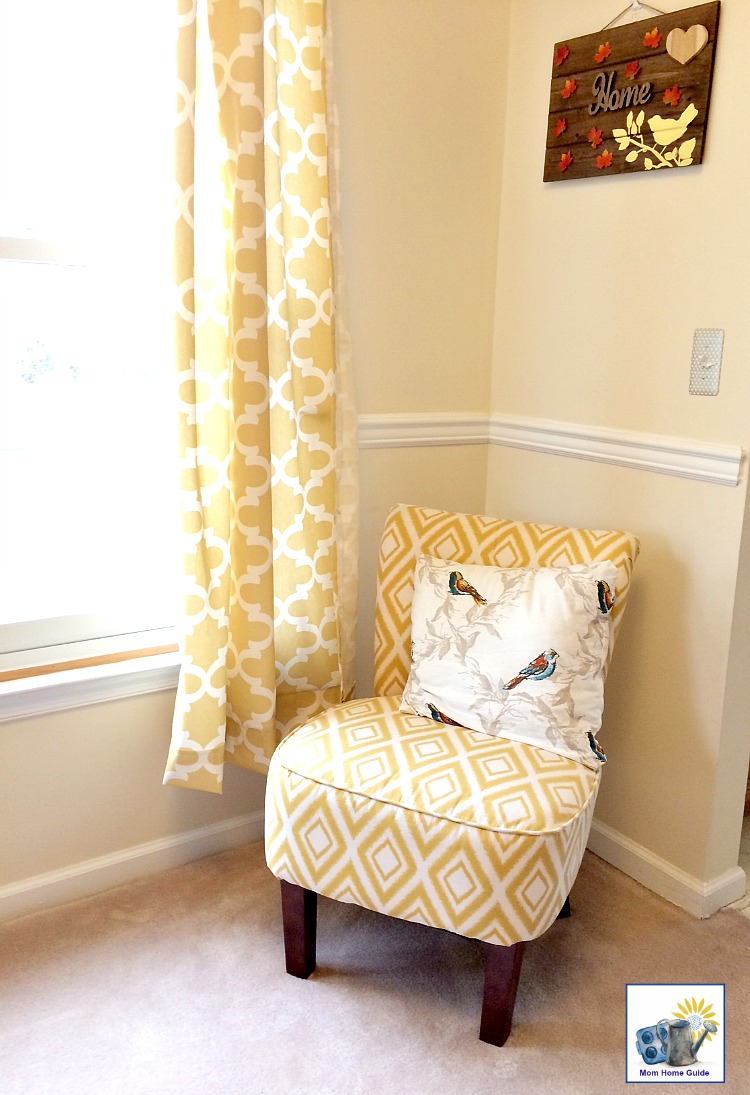 I also gave my home's front door a fun new look for spring by creating a quick and simple scrapbook paper banner for the front door.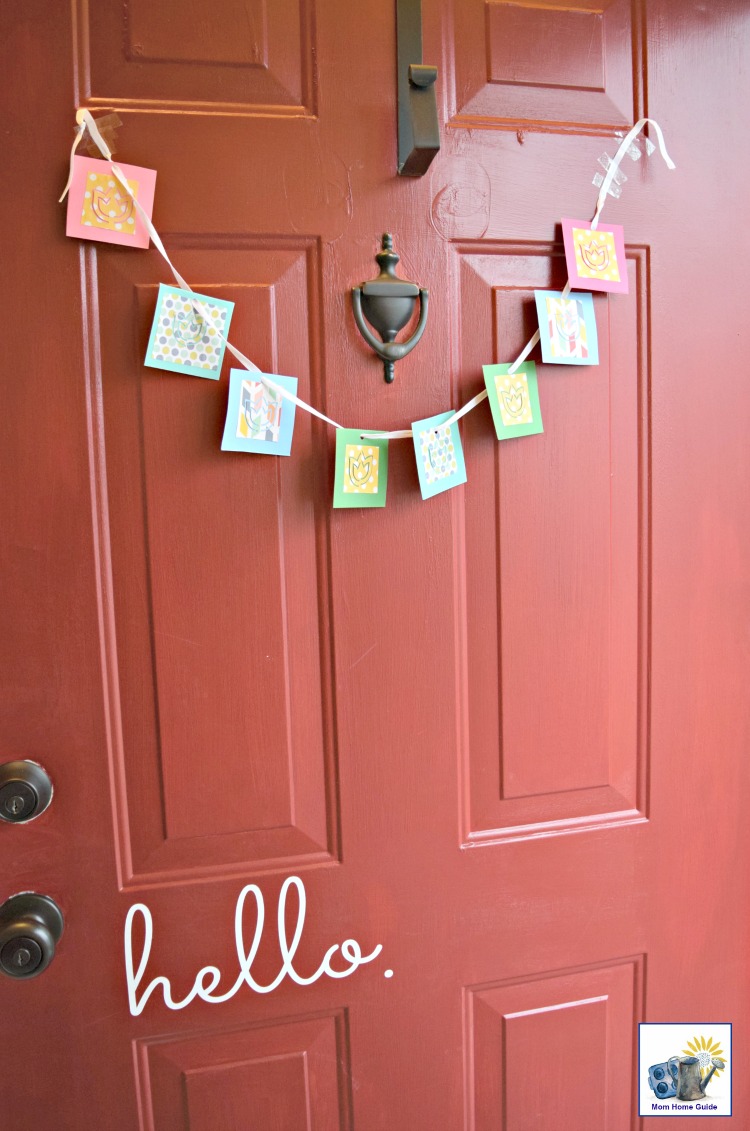 I also cleaned away any winter grime from our front door's mud room area, and switched out the plain tan bins that we used to store shoes and socks for new bright and colorful ones — the change has made a big difference!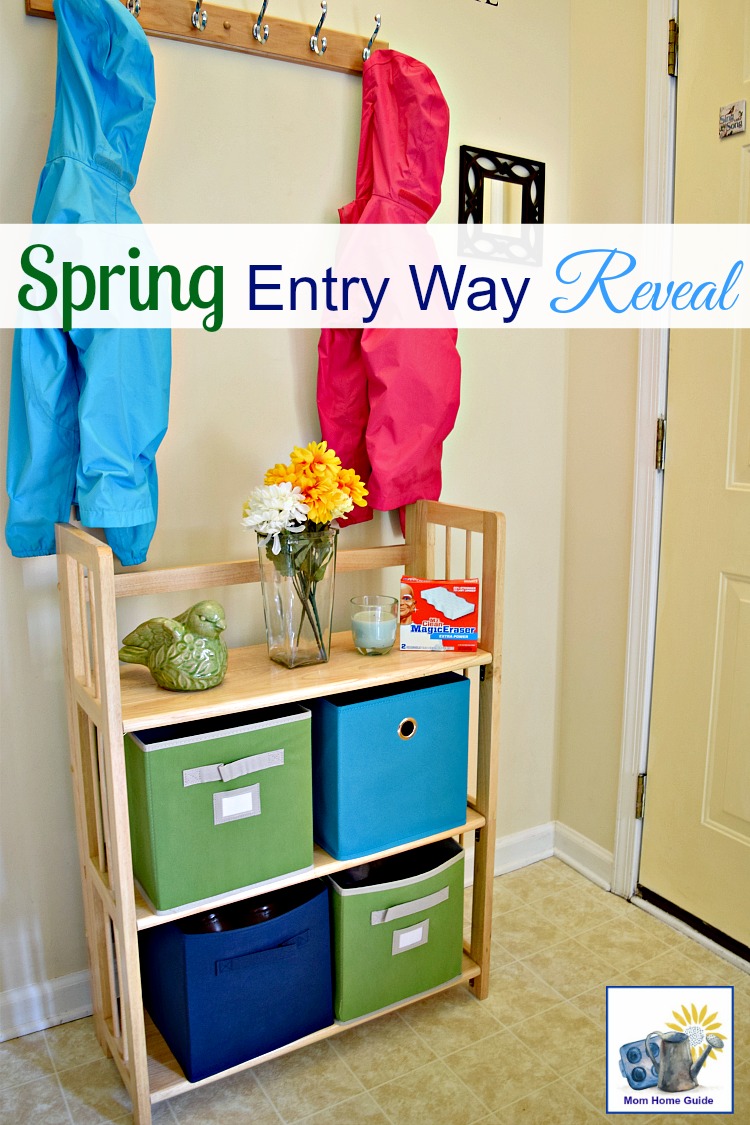 As you may know, I co-host both the Craft Frenzy Friday and the Motivation Monday linky parties. I saw so many beautifully decorated spring spaces shared in those parties recently, so I thought I'd share some of my favorites here!
I first noticed how Michelle of Our Crafty Mom updated her living room for spring. I am crushing over the pretty pops of blue in her space — the living room looks so sweet and welcoming! Those curtains on her window are no-sew window coverings that she made for less than $7! That big white chair in her living room looks like a very comfortable place to read!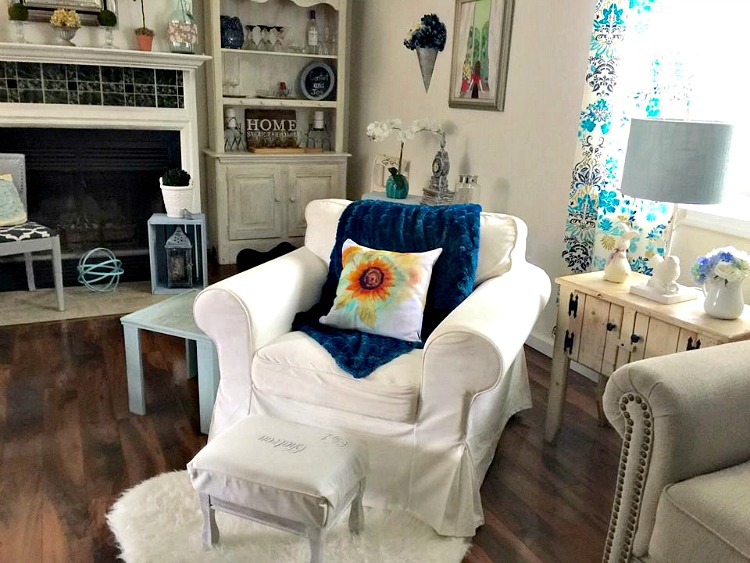 I also really like how Nicki at Sweet Parrish Place decorated her living room for spring. I love the sweet banner on her fireplace, the adorable gallery wall and the beautiful print on that cozy looking accent chair!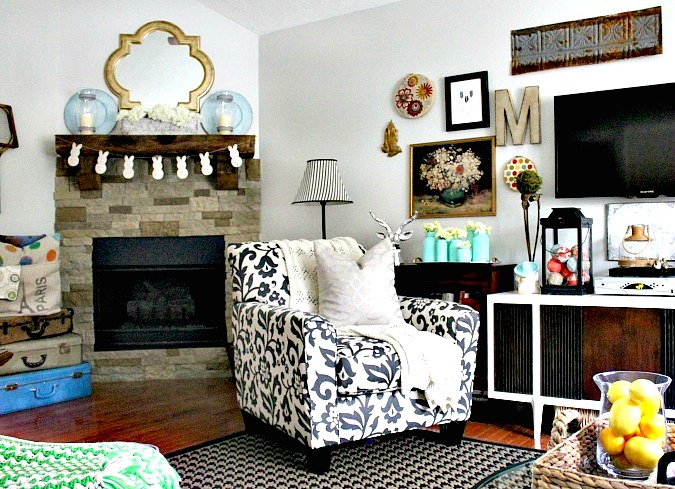 I adore the Easter Entryway by Christine of Little Brags. I think her decor is cute enough to keep out all spring! Her DIY stenciled bunny pillow is lovely!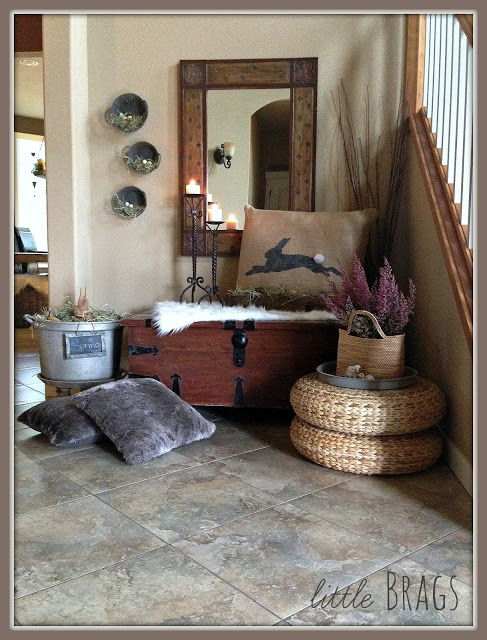 I think the spring living room and hearth by Suzy of Worthington Court is fantastic! I like the wood and metal arched panel she has over the fireplace, the blue shutters and the beautiful prints on her accent chair and throw pillow!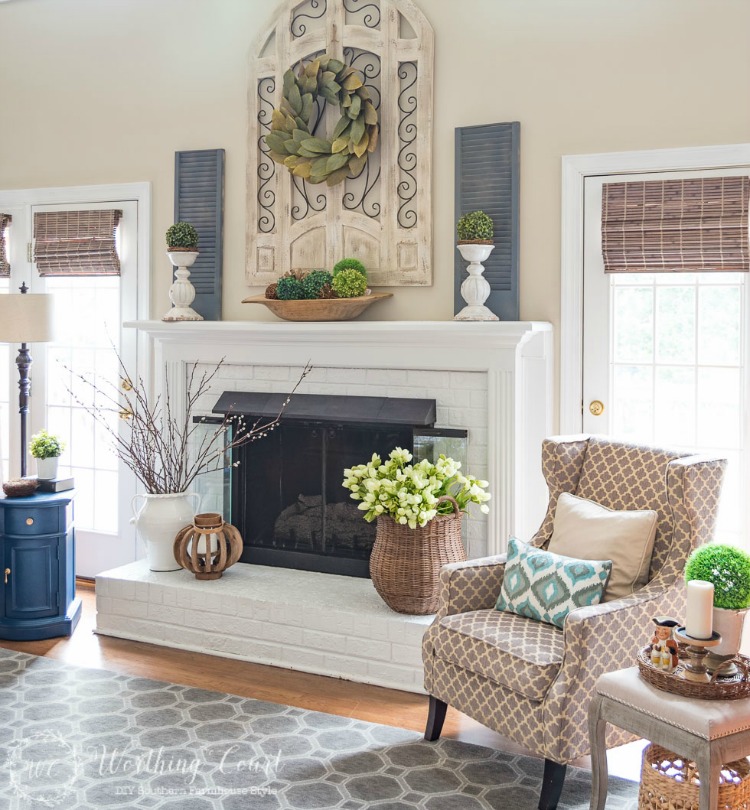 That rounds up some of my favorite spring spaces from some of my favorite bloggers! Be sure to link up at the Craft Frenzy Friday and Motivation Monday parties here at Mom Home Guide!