Do you have a space in your home that's not being used to its full potential?
My friend Christine did, so she turned it into a rocking craft space!
Dining/Living Space Turned Craft Room
The space she converted into her craft space is just off her home's kitchen and would normally be used as a dining or living room area. But Christine, who does wonders with a sewing machine (she created a beautiful parade banner for our Girl Scout troop) and is quite handy (she built a dollhouse for her daughter with working lights), decided the space would work better as her crafting area. The craft room design that she used for her space looks great!
The space has a really cool black and white color palette – I think it's a bold move that really paid off! (I would be nervous about painting walls in my home black, and I am sure my husband would never go for it, but I love the way it looks in her house!)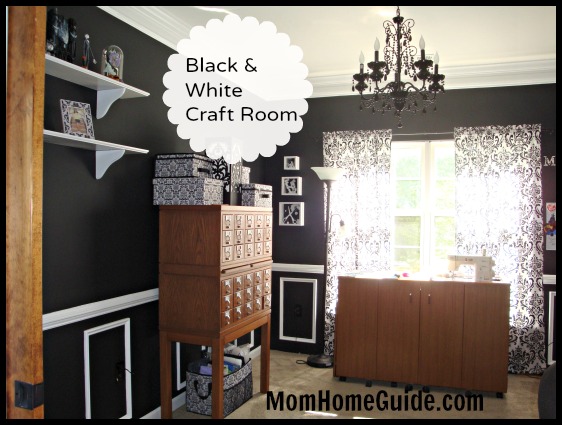 I love how she added the white molding and shelves, and I adore the black and white curtains and matching storage boxes. I REALLY love her card catalog – I wish I could find one of those for myself! (I am so nostalgic for those card catalog days! I've always loved libraries!)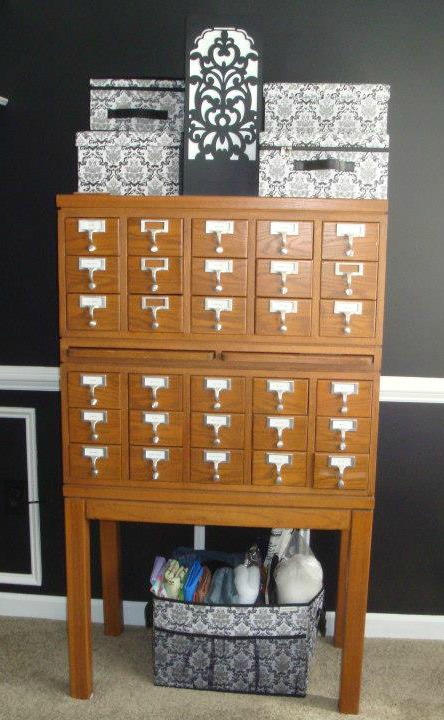 The room has an awesome sewing table that can fold out to create a bigger working space.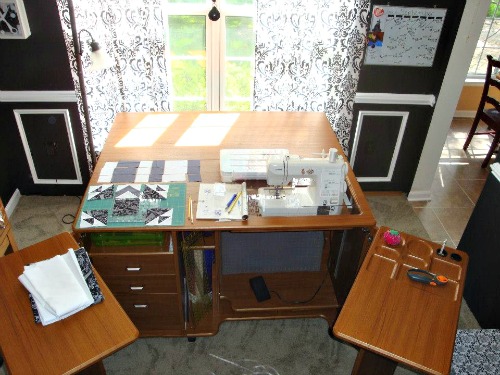 There's also a really great desk area in the room. I also love the black chandelier she added to the space – it really adds a lot of glam to the room!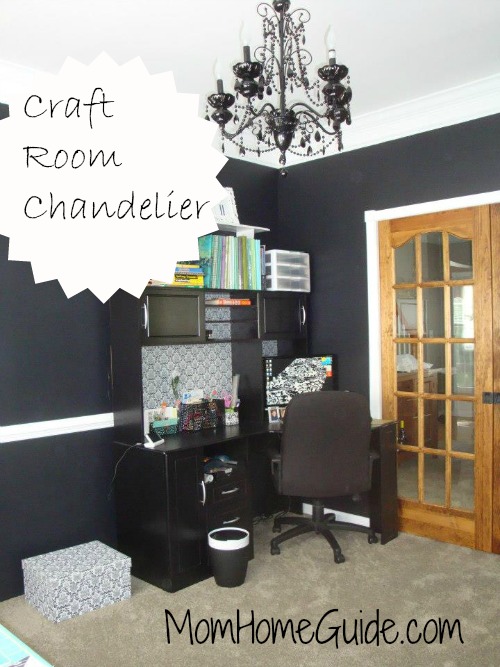 I think it's great how she added French doors to close off the room and added really cool artistic elements to the wall in white. (Notice the sewing theme!)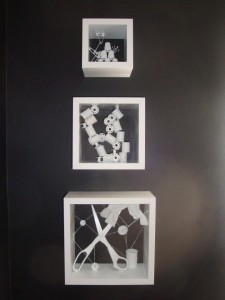 Thanks, Christine, for letting me show off your fantastic space!