In February, I will reach my fourth anniversary as a blogger! It's been a fun journey! I love to learn new things about blogging and improve my craft and my business! I'm thrilled to be one of the first to review the new book, "Influencer Marketing for Dummies" by Kristy Sammis, Cat Lincoln and Stefania Pomponi (with Jenny Ng, Edita Gassmann Rodriguez and Judy Zhou).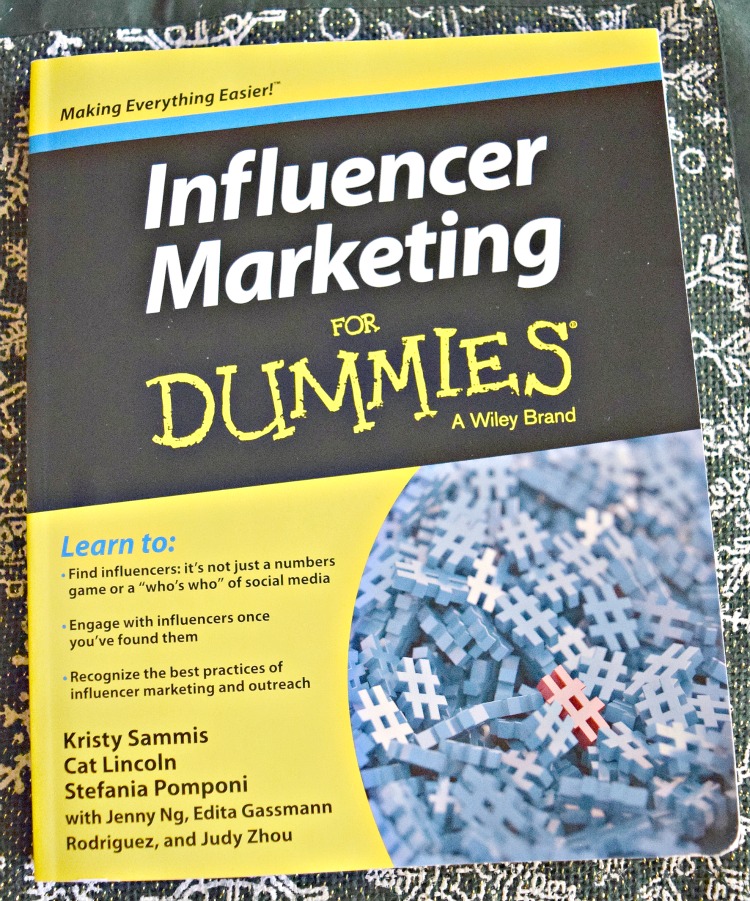 I was very interested to read the book, because as a blogger, I often work with brands to experience and review their products and to share what I like with my readers! When brands and companies work with bloggers like myself to share their products, it's part of what's called influencer marketing, or working with online influencers like myself to share messages online.
Influencer Marketing for Dummies
Part of what I most love about blogging is working with brands — not only does working with brands help support my blog, but I also get to try out and experience so many great products!
The book's main audience is brands or online companies who are looking to expand their reach/audience online. But "Influencer Marketing for Dummies" is a very helpful book for my bloggers like myself because it details what companies are looking for when they look to work with bloggers like myself. The book also profiles a few key bloggers and the campaigns they worked on, and why those campaigns (and what the bloggers/online influencers did) worked. The case studies are great for bloggers like me, because they show how to be a valuable asset to a brand's campaign — making it more likely that brands will want to work with you!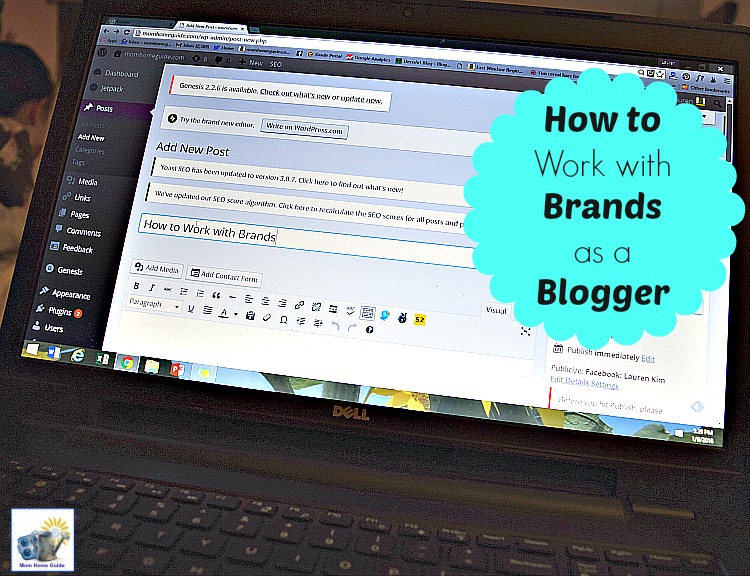 Work Better with Brands
Chapter 6 of the book highlights blog influencers who are particularly good at what they do, and who did good work (without sacrificing their honesty and authenticity) when they worked on sponsored post campaigns with brands. For example, in my blog's niche, is Bubby and Bean. The book shares how the blog created a widely shared tutorial on how to create a DIY lampshade using one of the brand's tools. I have to say that the lampshade is quite cool and beautiful!
Bubby and Bean's tutorial was popular on Pinterest and got many comments on the post. Even if I weren't interested in working with brands, information on reader-appreciated posts like this one is helpful for a blogger like myself who is interested in creating quality content!
Another extremely helpful chapter in the book is Chapter 4. In the chapter, the authors of "Influencer Marketing for Dummies" share going rates for a sponsored blog post and shares across Instagram, Facebook , Twitter and Pinterest and Video. The chapters gives examples of rates for online influencers like myself, with rates being affected by factors like the number of followers, monthly page views, and amount of work being commissioned.
Influencer Marketing for Dummies Giveaway
"Influener Marketing for Dummies" is a great read for brands looking to work with online influencers like myself to promote their brand, or for bloggers interested in working on sponsored campaigns!
Now's your chance to win a copy of this helpful book. One (1) winner will win an Influencer Marketing for Dummies book. This giveaway is open to U.S. residents only, ages 18 and older. The giveaway will run from January 9, 2016, until 12:00 a.m. EST on January, 2016, This blog is not responsible for prize fulfillment. Enter using the Rafflecopter Form Below. Good Luck!
I was selected for this opportunity as a member of Clever Girls and the content and opinions expressed here are all my own.