Thanks to Canvas Factory for providing me with my photo canvas for review. The opinions expressed in this post are my own.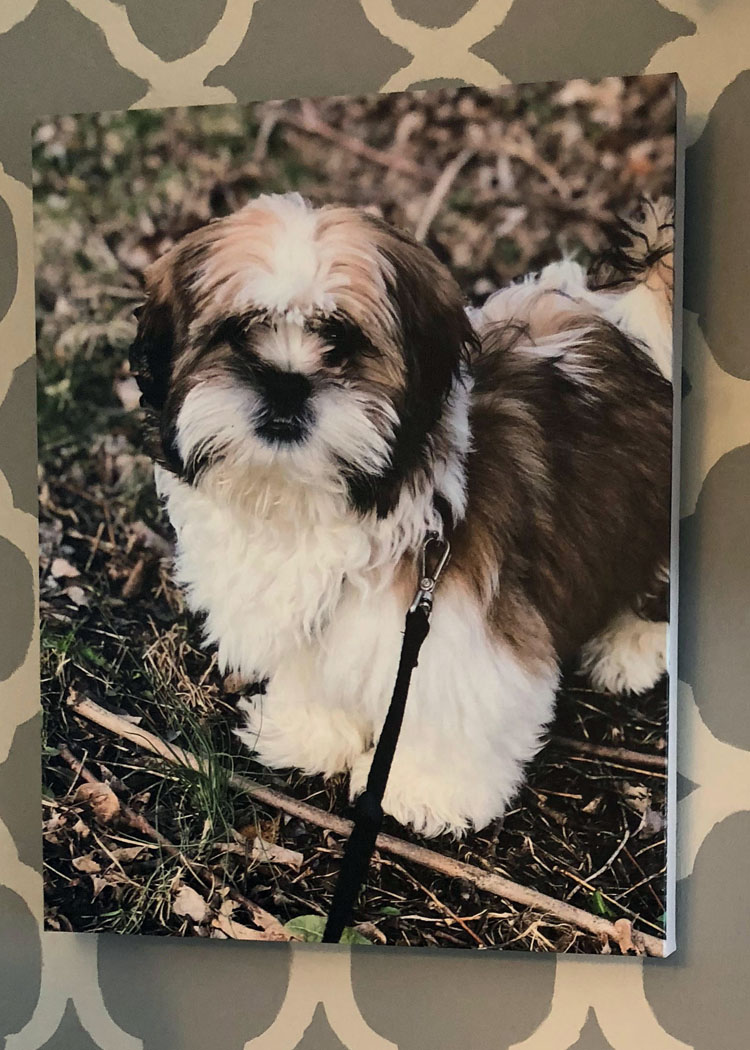 If you've visited my blog before, you might have noticed that my family has adopted a puppy! We are always taking and sharing photos of Mochi, our adorable 4-month-old Shih Tzu pup! Today I'm happy to share a new canvas print I made through Canvas Factory of my puppy. I'm also sharing a fun Canvas Factory canvas print giveaway! (Scroll to the bottom of this post for the giveaway.)
My husband, kids and I usually share our photos on our phone with a shared family album. But sometimes I like to hang some of our favorite family prints in our home. I thought it would be nice to hang a photo of our new puppy! I am lucky that Canvas Factory has given me the chance to review their canvas prints. I've used Canvas Factory before and know the quality of their canvas prints. I've noticed when comparing Canvas Factory to other sites that their canvases are offered at reasonable prices, too.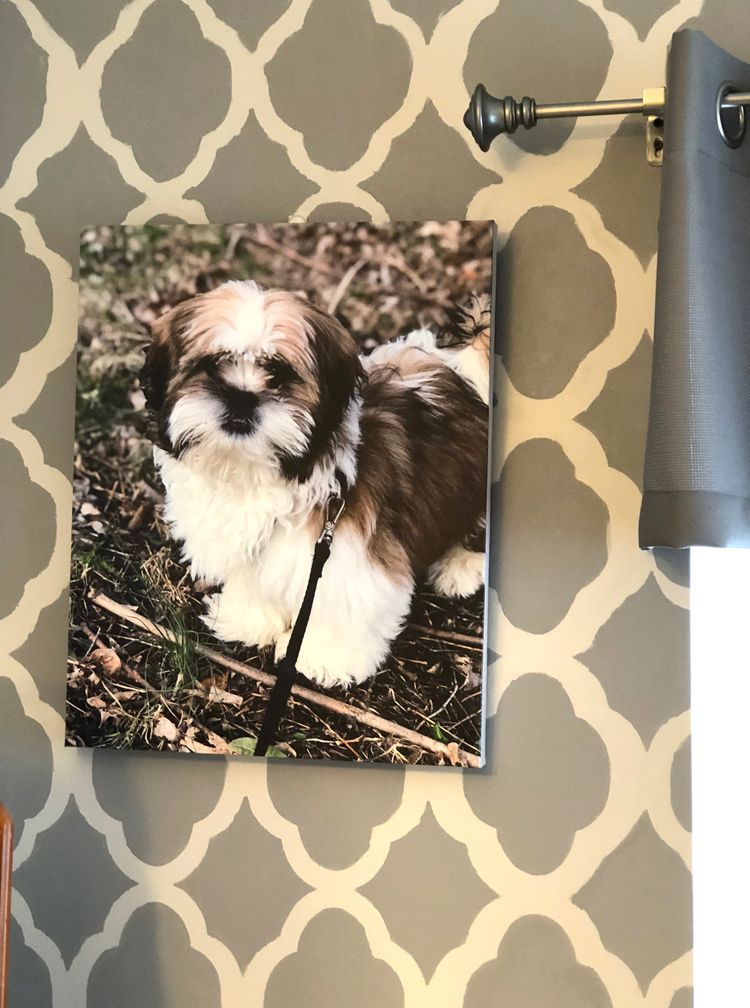 I chose to make a 16 x 20″ canvas print of our puppy, Mochi. If I didn't have an image of my own to use, I could have chosen from Canvas Facotry's selection of beautiful art, nature and scenic images for my print. In addition to printing on canvas, Canvas Factory gives the option of printing an image on acryllic or HD metal. Making my print was easy at Canvas Factory. I simply chose my canvas size, used their editing tools to center my image, chose the color for the sides of my canvas (I chose not to wrap the image onto the sides of the canvas) and I was done!
I hung the print in my home's master bathroom. About a year and a half ago, I stenciled one wall in the bathroom in a medium gray color. Since then, I've been adding art to walls to finish the look. I thought the colors in my photo of Mochi would look good against the wall. I like making a bathroom less boring with some prints and art. I have another Canvas Factory print I made on another wall in my bathroom. (The print is a photo of some foliage I photographed at one of my favorite local gardens.)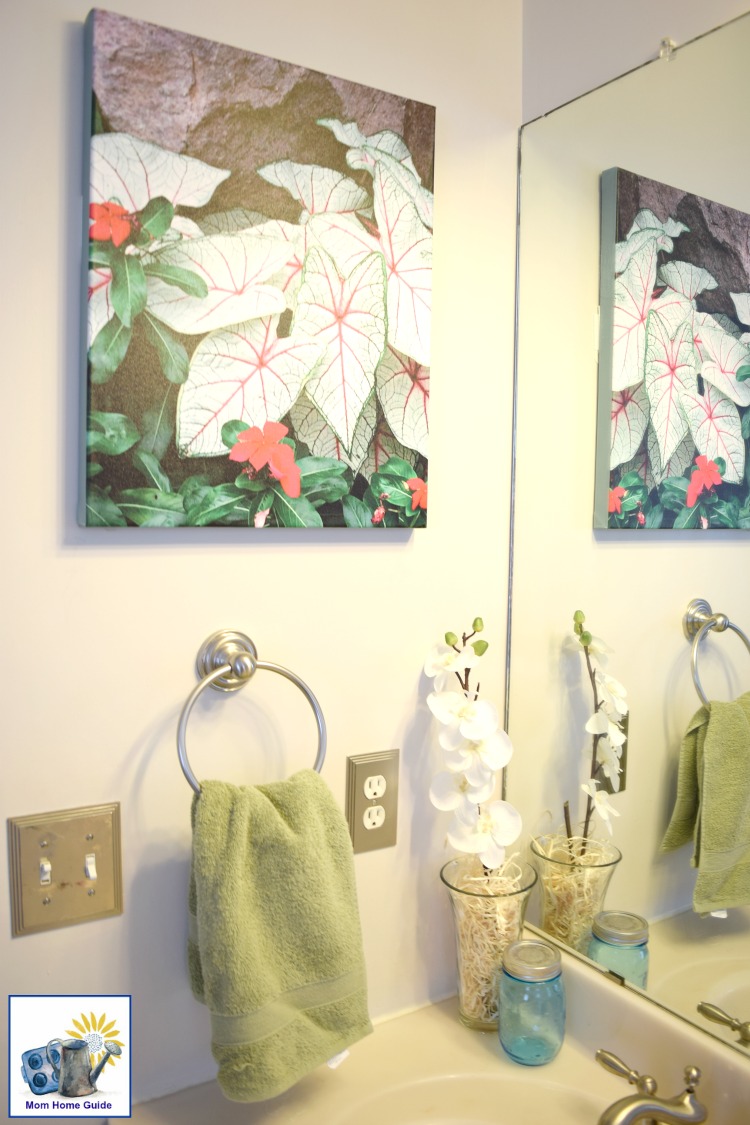 Canvas Print Giveaway
Now for the fun part — Canvas Factory is giving away a coupon code good for one free 16 x 20″ canvas print at Canvas Factory to one of Mom Home Guide's readers! Use the Rafflecopter widget below to enter.
(Open to residents of the U.S. and Canada only. Canvas Factory is responsible for fulfilling the prize and will provide the winner with a Canvas Factory coupon code.)
a Rafflecopter giveaway