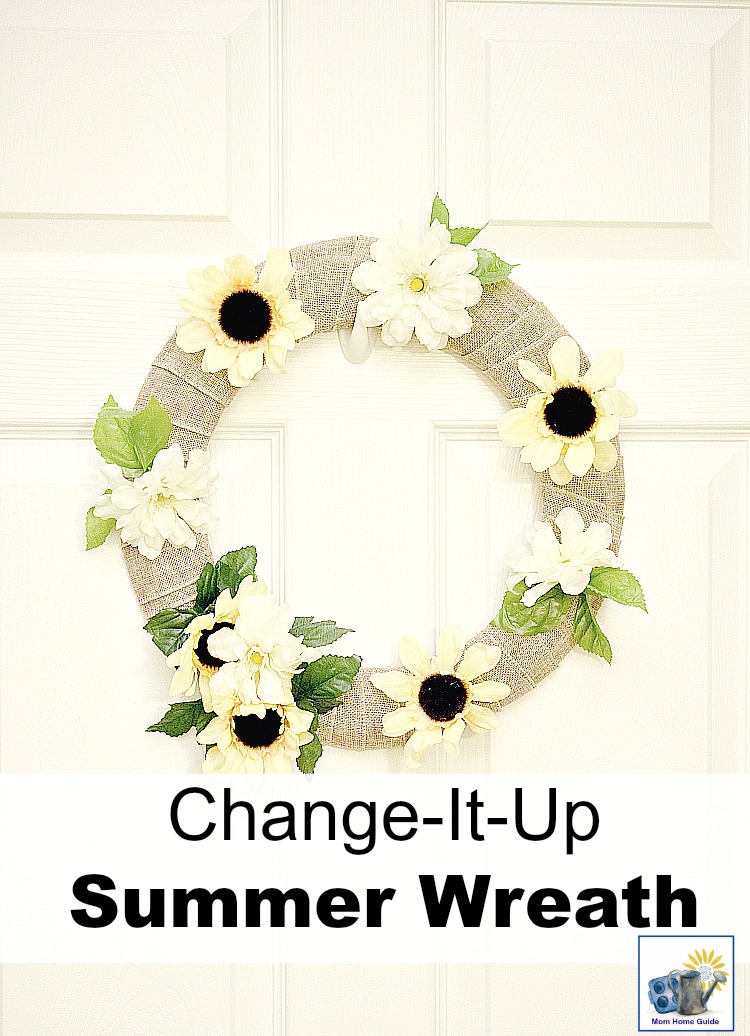 I adore crafting wreaths. Unfortunately, though, my handmade wreaths are stacking up in my storage area! So, for my summer wreath, I decided to create a non-permanent wreath that can easily be changed out as the seasons change – so there's no need to create an entirely new wreath when I want a new look!
I got the idea for my summer wreath from Celeste of Decor by the Seashore. Using a wreath form and floral wire, she created a wreath that she can modify as the seasons change. I think her idea is genius! (Check out her blog for her tutorial how to create her interchangeable wreath.)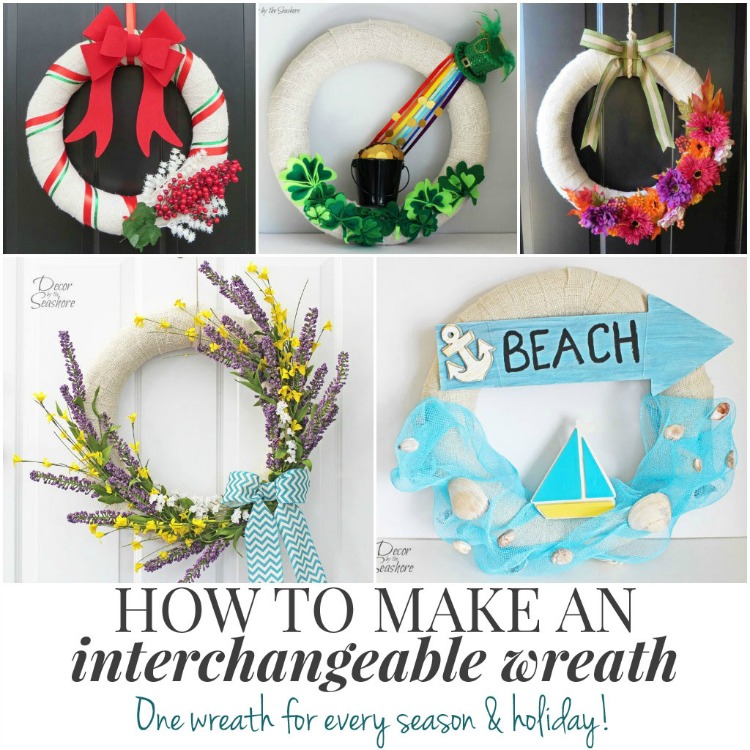 Reusable Seasonal Wreath Supplies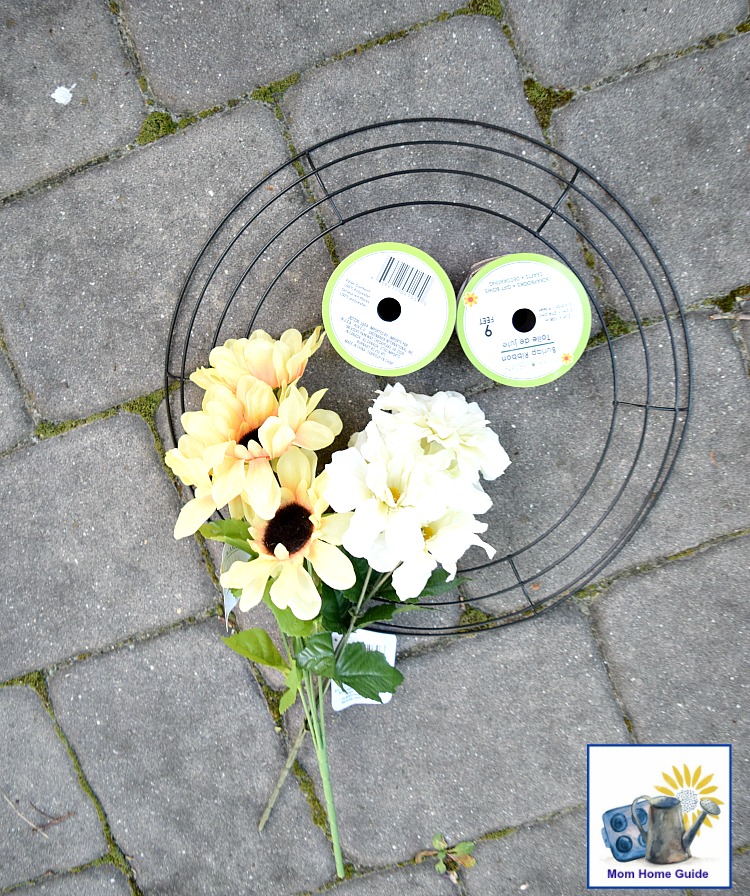 For my summer wreath, I used a wire wreath form, burlap ribbon, straight pins and faux flowers. I got all my supplies from the dollar store.
Wreath Form
Burlap Ribbon (I used two spools)
Faux Flowers
Straight Pins
Scissors
How to Make a Changeable Wreath
I started my wreath by wrapping my wire wreath form with burlap ribbon.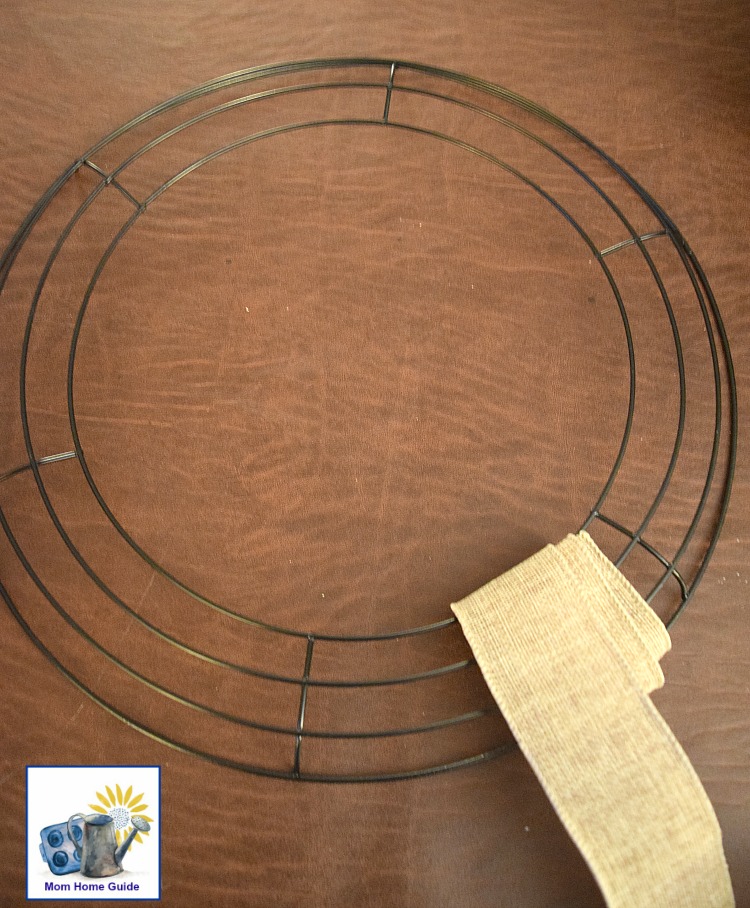 To secure my ribbon to the frame I used straight pins to secure my overlapping pieces of burlap ribbon to each other on the back side of the wreath. (I made careful to insert the pins so that the pointy edge of each pin was securely within the wreath.) I used pins instead of hot glue, should I want to switch out the burlap some day — burlap comes in so many beautiful colors!
Once my summer wreath was wrapped in the burlap ribbon, I got to adding my faux flowers to the wreath! I carefully snipped each of my faux flowers from their faux stems before carefully pinning them onto my new wreath. I worked hard to pin each flower so that the pin didn't show, and so that the pointy edge of the pin was securely hidden within the wreath. Pinning the flowers to the wreath was fun and therapeutic!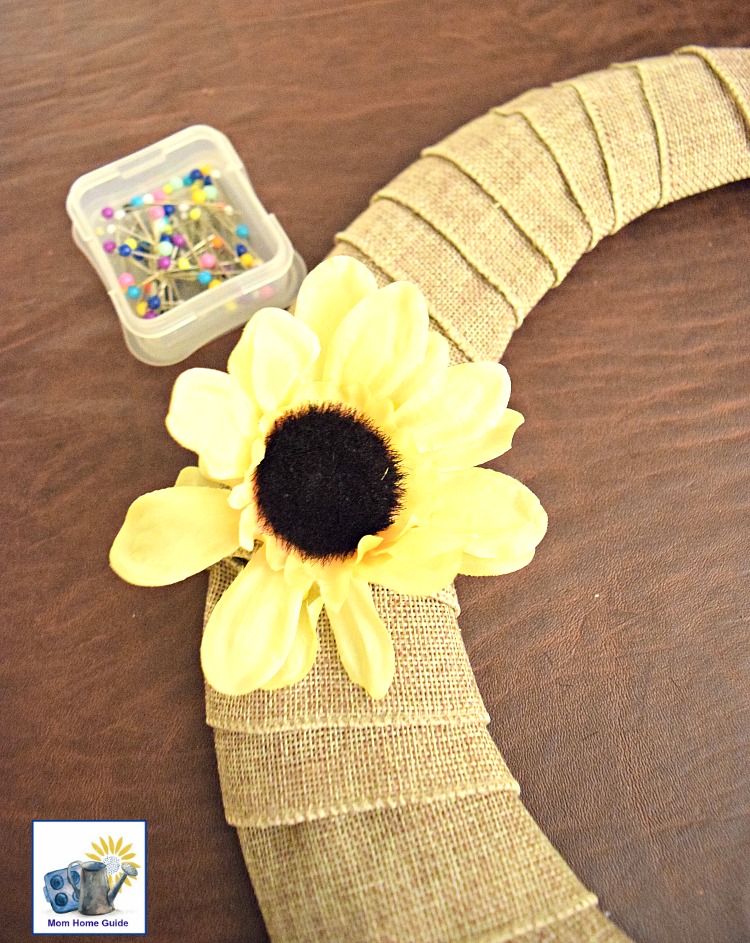 I also slid some of the fake leaves off the stems of the faux flowers and pinned the leaves on the wreath for extra color.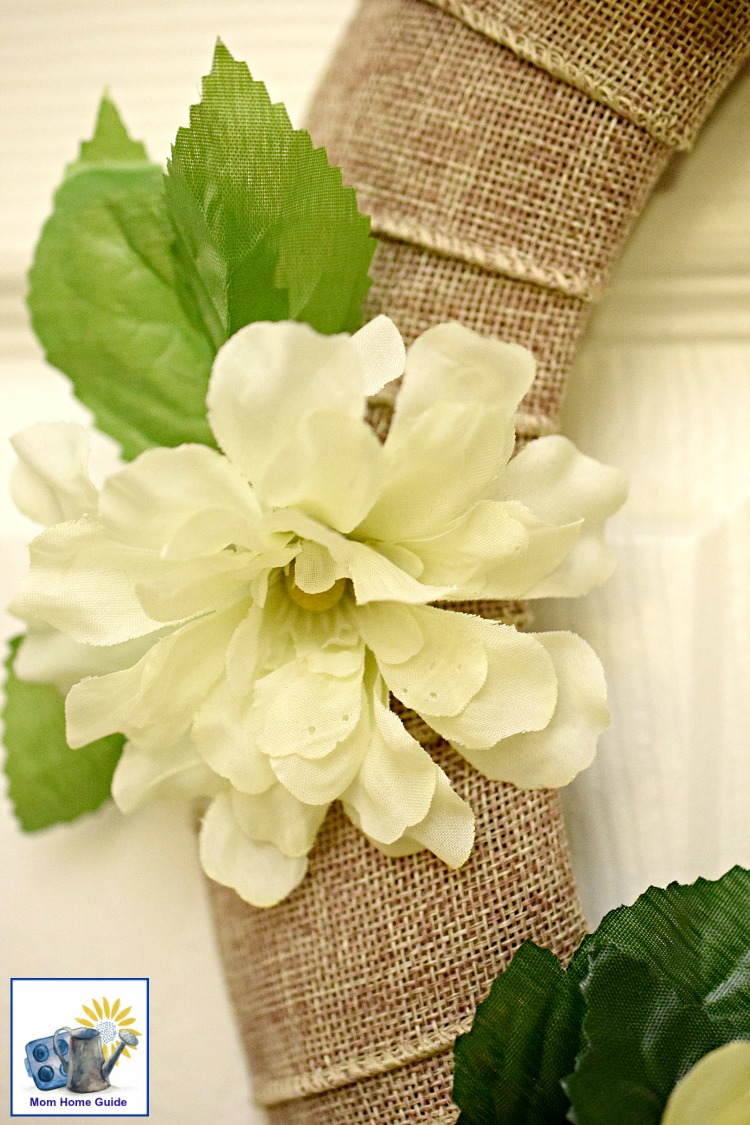 I adore the sweet flowers on this wreath. The flower shown in the pic below reminds me of a sunflower, one of my favorite flowers.

I really like how this wreath came out! I'll have to save my photos of this wreath so I can put it together again next summer. I'll be sad to take it apart when I make a new wreath this fall!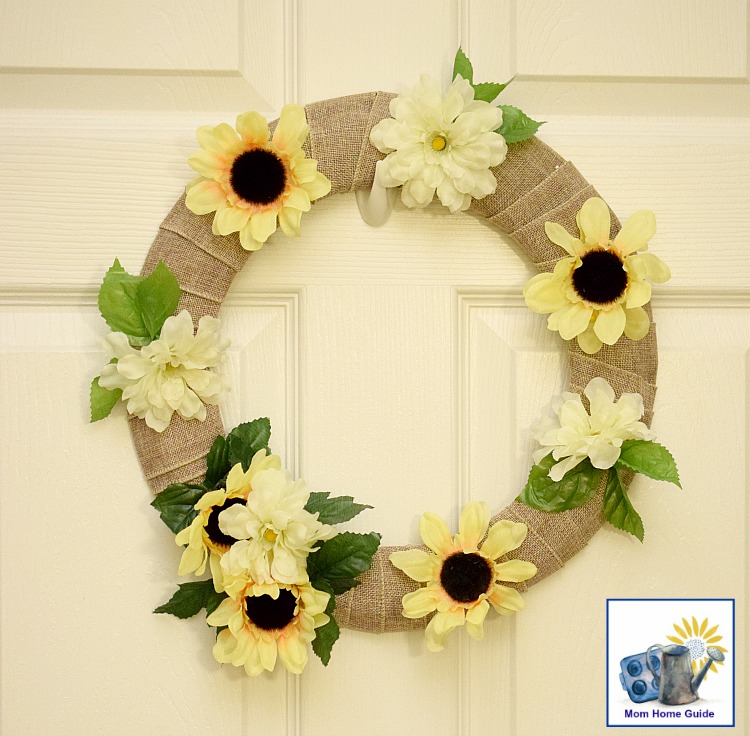 This Project was shared at Project Inspire{d} Link Party, The Pin Junkie Pin Party and Creativity Unleashed