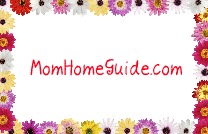 MomHomeGuide has been live for just over four months now, so we decided it was time for a new look! Just in time for summer, we have a lighter, more fun design, thanks to Kimberly of Kimberly Johnson Public Relations. What do you think?
I LOVE the color green, so of course, I had to stay with a green color scheme. I think this design looks a lot better than the one I designed! Plus, it should be easier to leave comments, follow MomHomeGuide via Facebook, Twitter, Google Plus and Pinterest, and subscribe to our posts via email.
Looking forward to hearing from you and getting your thoughts on our new redesign!
I hope everyone enjoys their weekend!   – Lauren