Thanks to Oriental Trading for sponsoring this post.I received free product in exchange for my honest review.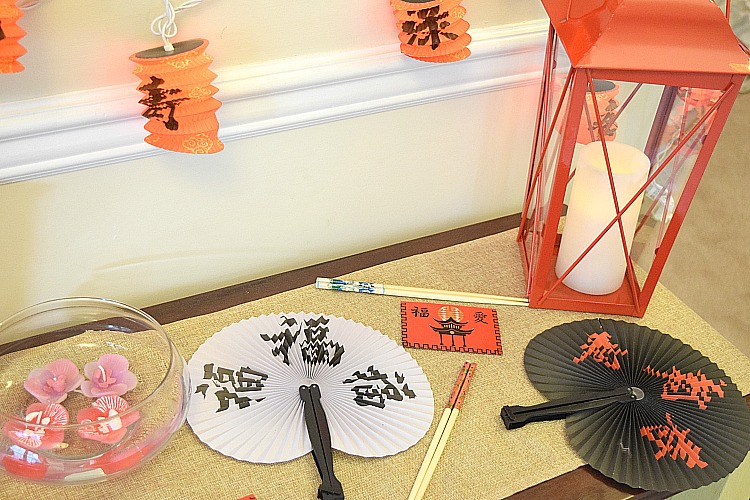 Happy Chinese New Year's Eve! Tomorrow, many people around the world will be celebrating the Chinese New Year. This year, 2017, is the year of the Rooster. Unlike the American New Year, which starts on the first day of January, the Chinese New Year is based on the lunar calendar and the winter solstice, and falls later than the Western New Year.
My husband's parents were born in Korea and immigrated to the United States in the 1960s. My husband's mother always recognized the Chinese New Year, so I thought it would be fun to decorate our living room's console table for the New Year for our twin daughters. I got all the Chinese New Year items for my console table from Oriental Trading.
Red for Good Luck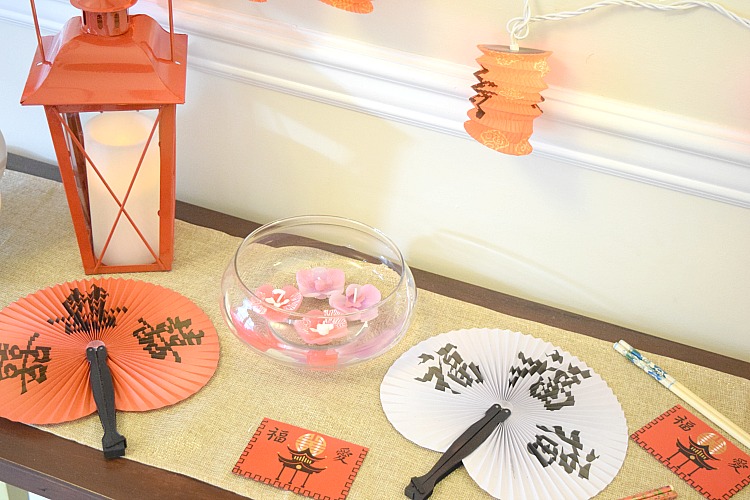 You might notice that there's a lot of red on my Chinese New Year console table. That's because red is traditionally featured in Chinese New Year celebrations, as red is said to symbolize good luck, energy and happiness. I found the beautiful red lantern string lights and my metal red lanterns (with LED wax candles that I added) at Oriental Trading.
On the console table, I placed some red envelopes that I got at Oriental Trading. It's a Chinese tradition to give red envelopes filled with money to friends and family as part of the New Year celebration. My kids will like that part of the celebration — I will have to give them each a red envelope tomorrow!
I added some painted chopsticks from Oriental Trading to my Chinese New Year console table. I think these painted chopsticks are so pretty! I also added a few paper fans from Oriental Trading — I love the look of the fans.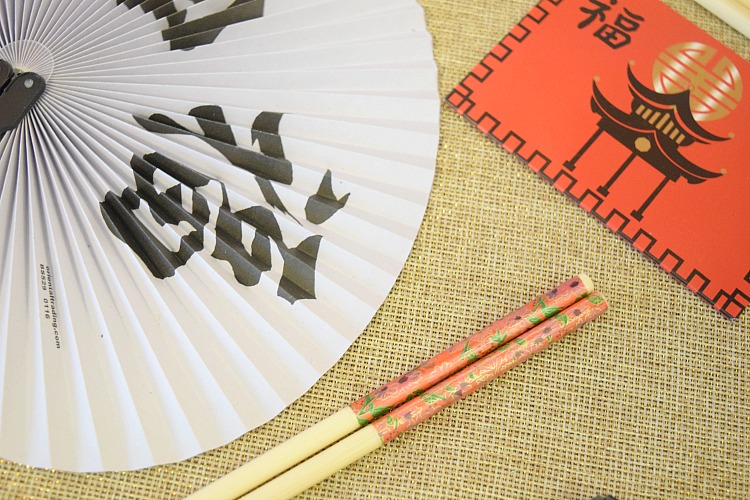 I really like the floating candle bowl that I got from Oriental Trading. I put floating orchid candles in for the Chinese New Year, but in the fall, I had floating pumpkin candles in the bowl and I had floating snowflake candles on the table for Christmas and winter.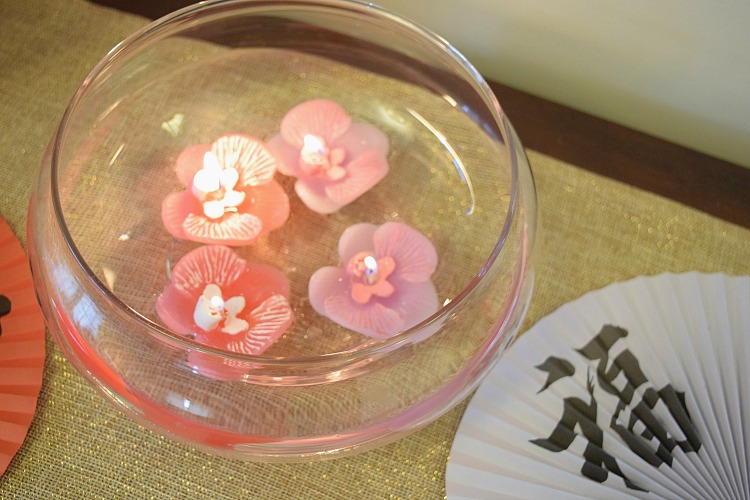 I love how my Chinese New Year console table turned out! The bright and happy colors are perfect for celebrating the New Year!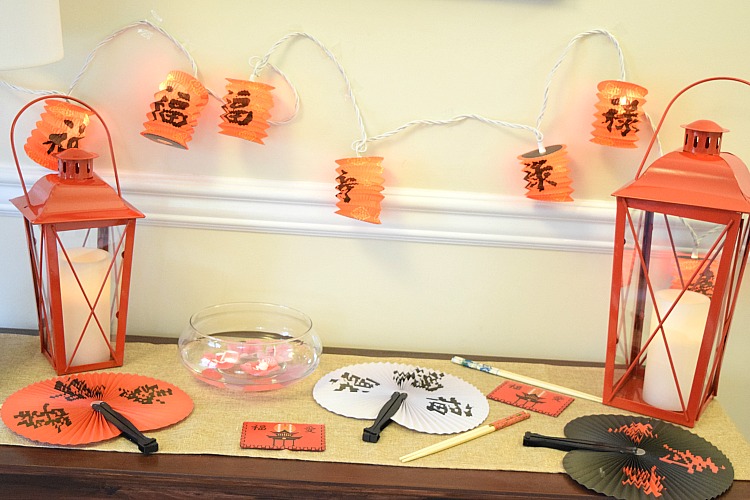 Oriental Trading has made decorating my console table (which I painted and stained myself) so much fun!
The below shows what my console table looked like in the fall.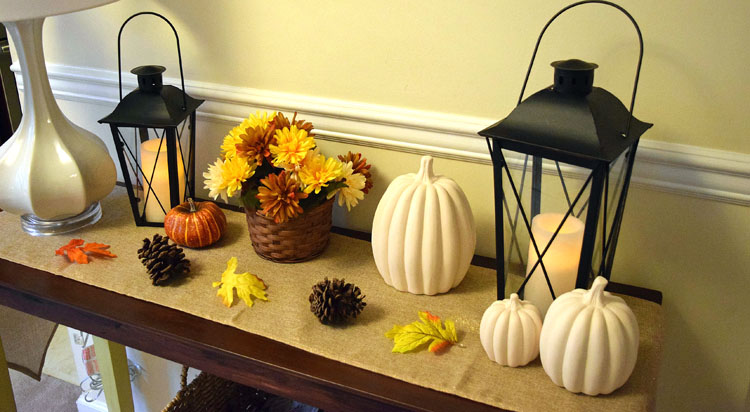 This is what my console table looked like for Christmas.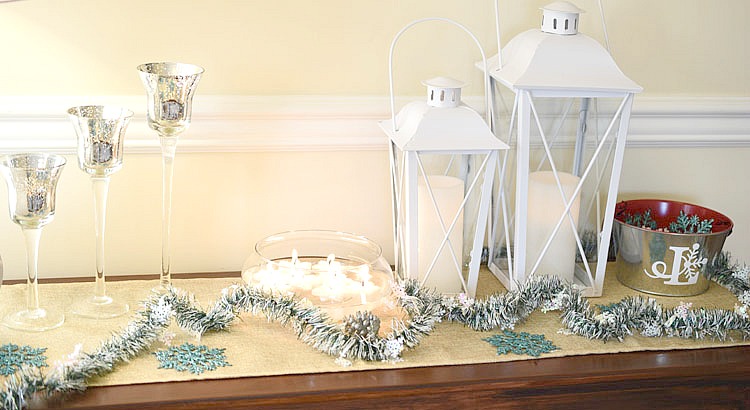 I'm looking forward to decorating the console table for Valentine's Day! I bet I can find a lot of fun Valentine's Day decorations at Oriental Trading!
Looking for a deal at Oriental Trading? Visit their coupon page for the latest in sales.