Welcome to the Taste Creations blog hop! Every month, my blogging friends and I get together to share recipes. For November, we are sharing bundt cake recipes! I made a delicious chocolate bundt cake. Scroll down to the bottom of this post to see all my friends' recipes!
Bundt Cake Recipe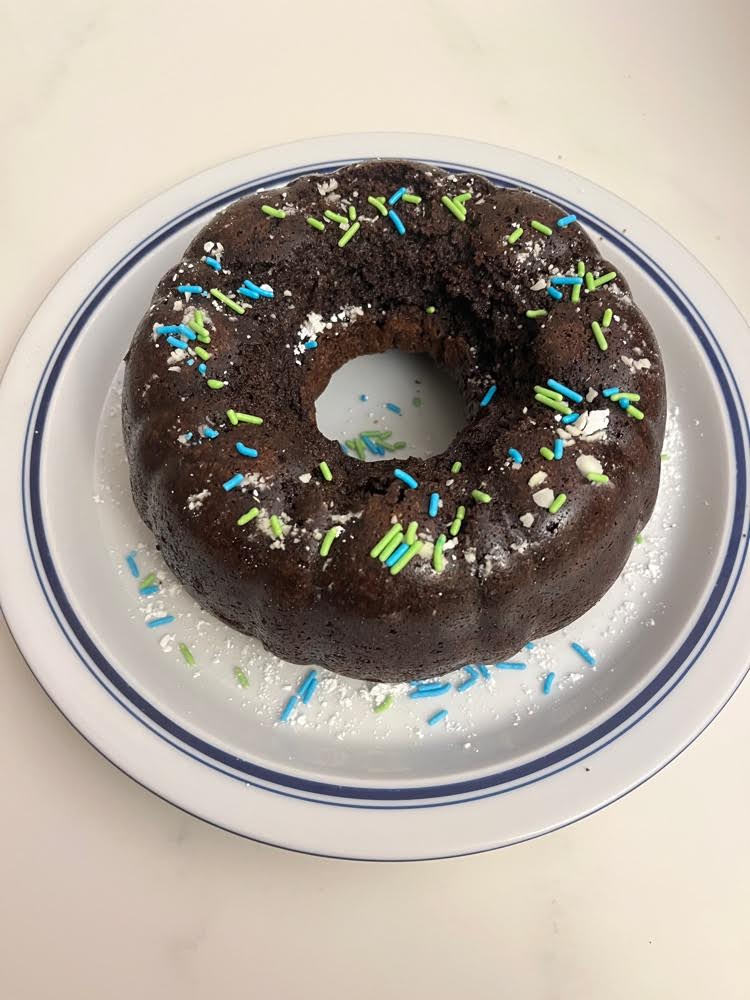 A bundt cake is simply a cake that's baked in a bundt cake pan. Bundt cake pans have a hole in the middle with fluted sides. You can get bundt cake pans in various styles and sizes. I baked my bundt cake in a simple silicone mold that I got as a two-mold set on Amazon. The mold is slightly smaller than some bundt pans, but it worked really well for this recipe. Plus, the cake slipped easily out of the silicone mold and was super easy to clean after I baked the cake, too. The cake came out super chocolatey and delicious—it would work perfectly at Thanksgiving, Christmas, or other winter holiday celebration!
I actually froze my chocolate bundt cake and plan to mail half to each of my two college-aged kids as part of a surprise holiday-themed care package. (Freezing before mailing the cake will help it stay fresher during shipping.)
BUNDT CAKE RECIPE
(Adapted from Two Peas & Their Pod)
Equipment
Ingredients
1 cup unsalted butter plus more for the pan
1/3 cup cocoa powder 
1 teaspoon kosher salt
1 cup water
2 cups all-purpose flour 
1 3/4 cups granulated sugar
1 1/2 teaspoons baking soda
2 large eggs
1/2 cup sour cream (what I used) or plain Greek yogurt
1 teaspoon pure vanilla extract
Instructions
Position a rack in the center of the oven and heat to 350 degrees F. Butter your bundt pan or mold and set aside. (This recipe fit my 7-inch mold well, but it can also work well for a 10 or 12-cup traditional bundt cake pan.)
In a small saucepan, combine the butter, cocoa powder, salt, and water and place over medium heat.
Cook, stirring, just until melted and combined. Remove from the heat and set aside.
In a large bowl, whisk together the flour, sugar, and baking soda.
Add half of the melted butter mixture and whisk until completely blended. The mixture will be thick.
Add the remaining butter mixture and whisk until combined.
Add the eggs, one at a time, whisking until completely blended.
Whisk in the sour cream (or Greek yogurt) and the vanilla extract. Whisk until smooth.
Scrape the batter into the prepared pan and bake until a toothpick inserted into the center of the cake comes out clean, 40 to 45 minutes.
Let the cake cool in the pan for 15 minutes and then invert onto a rack. Let cool completely and serve when desired.
Be sure to check out my friends' bundt cake recipes!
Caramel Latte Bundt Cake with Vanilla Bean Glaze—Our Good Life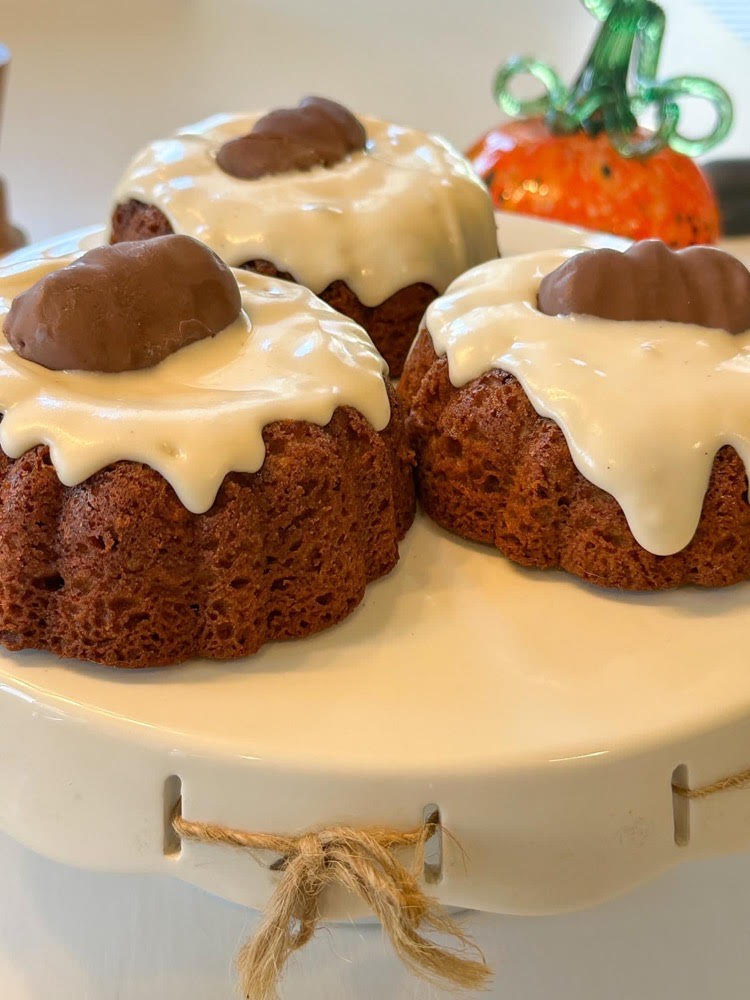 Apple Cider Donut Cake-Tikkido