Thanks to Treetopia.com for sponsoring this post. I received an artificial Christmas tree in exchange for my honest product review and opinion.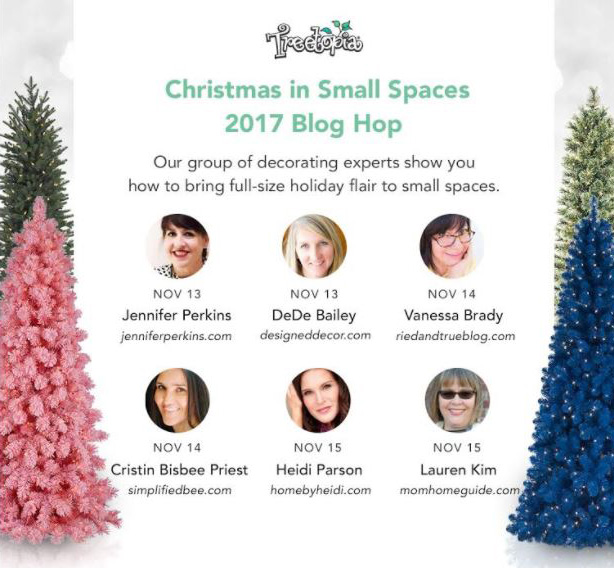 Happy Monday, everyone! This week is going to be a fun week. I am participating in the "Christmas in Small Spaces 2017 Blog Hop." Five other bloggers and I will be sharing how we decorated a small space for Christmas using faux Christmas trees and other products from Treetopia.com.
The space I decided to decorate is the upstairs hallway in my two-story home. You might have read last week that this month's goal is to clean out that space to make room for a Christmas tree. The hallway area is just outside my daughters' bedrooms, so I thought it would be nice for them to have the space decorated for Christmas.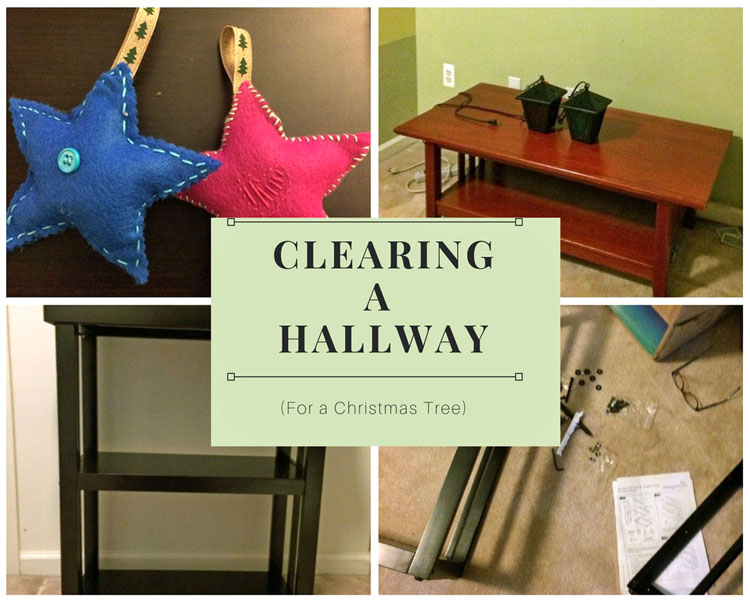 Cleaning the hallway was a lot of work, but I achieved that goal! I'll be sharing my decorated Christmas hallway on Wednesday, so be sure to stop by here on Wednesday to see what I did!
You may remember that last year I participated in the Treetopia White Tree Mystery Blog Hop. For the hop, I decorated their Skim Milk White Pencil Tree in a snowman theme. Decorating that tree was a lot of fun!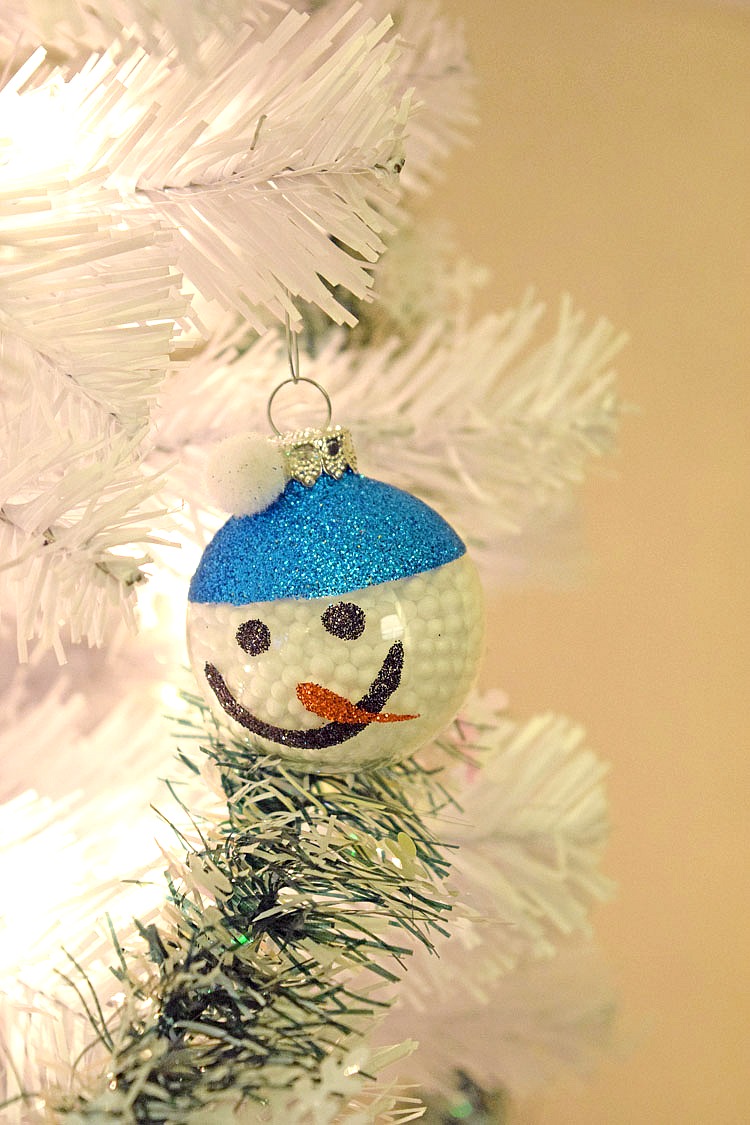 Meantime, visit the Jennifer Perkins blog and Designed Decor today to see two small spaces decorated for the holidays! Don't forget to see how I decorated my small space for Christmas on Wednesday!