This post contains Amazon affiliate links. If you click on an Amazon link and make a purchase, I earn a small commission that helps fund this blog. Thanks!

Hello, everyone! Today I am participating in the Christmas Trees on Parade tour with several bloggers. In this tour, we'll all be sharing how we've decorated our Christmas trees this year. The hop is hosted by my blogging friend, Terri Steffes of the blog, Christmas Tree Lane. Be sure to visit her blog to see everyone's wonderful Christmas trees!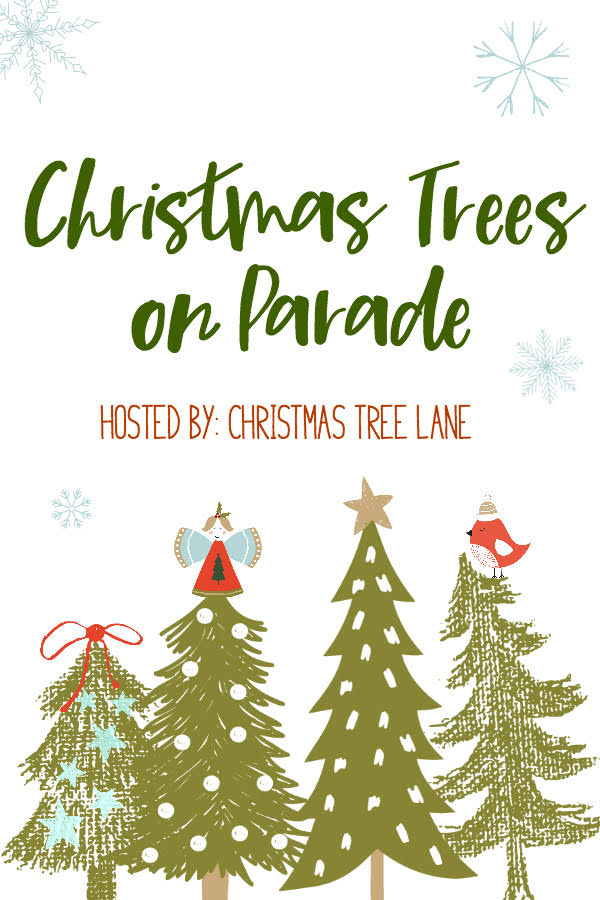 If you've been following Mom Home Guide, you may know that this year my family added a second Christmas tree to our home.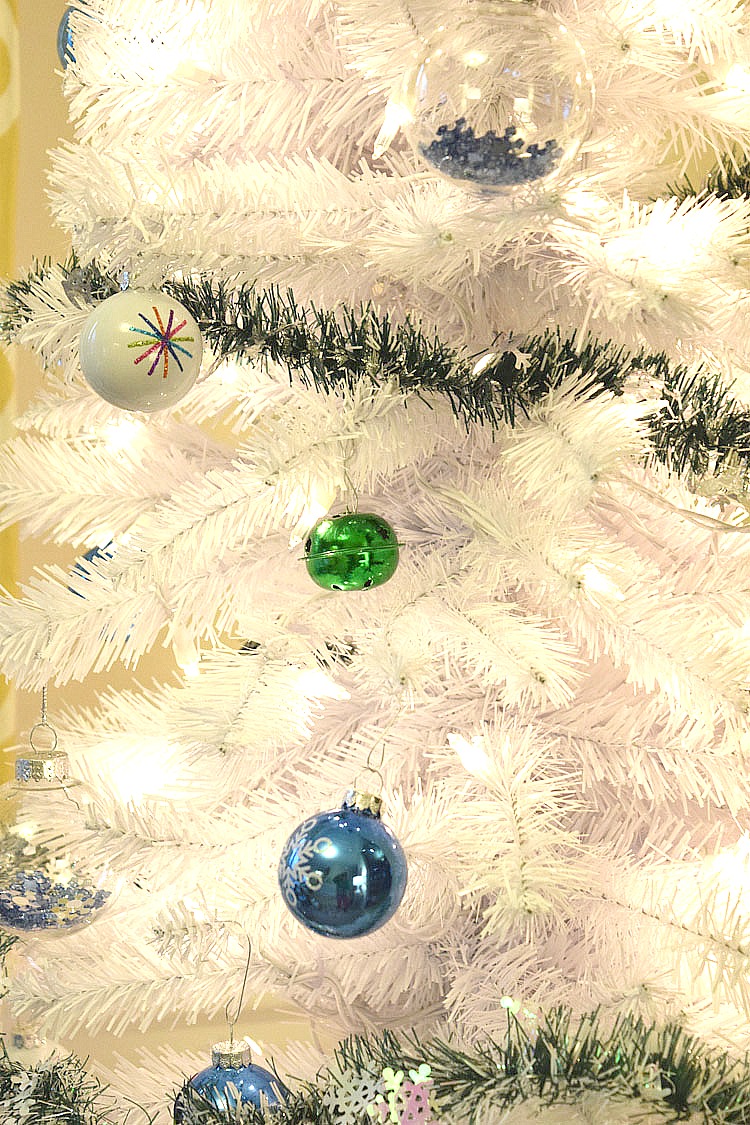 Our new tree, a white Christmas tree, is in our living room and features mostly blue and white snowmen and penguin ornaments. It's fun having a themed Christmas tree!
This is a look at one of the adorable snowman ornaments! I really adore those ornaments.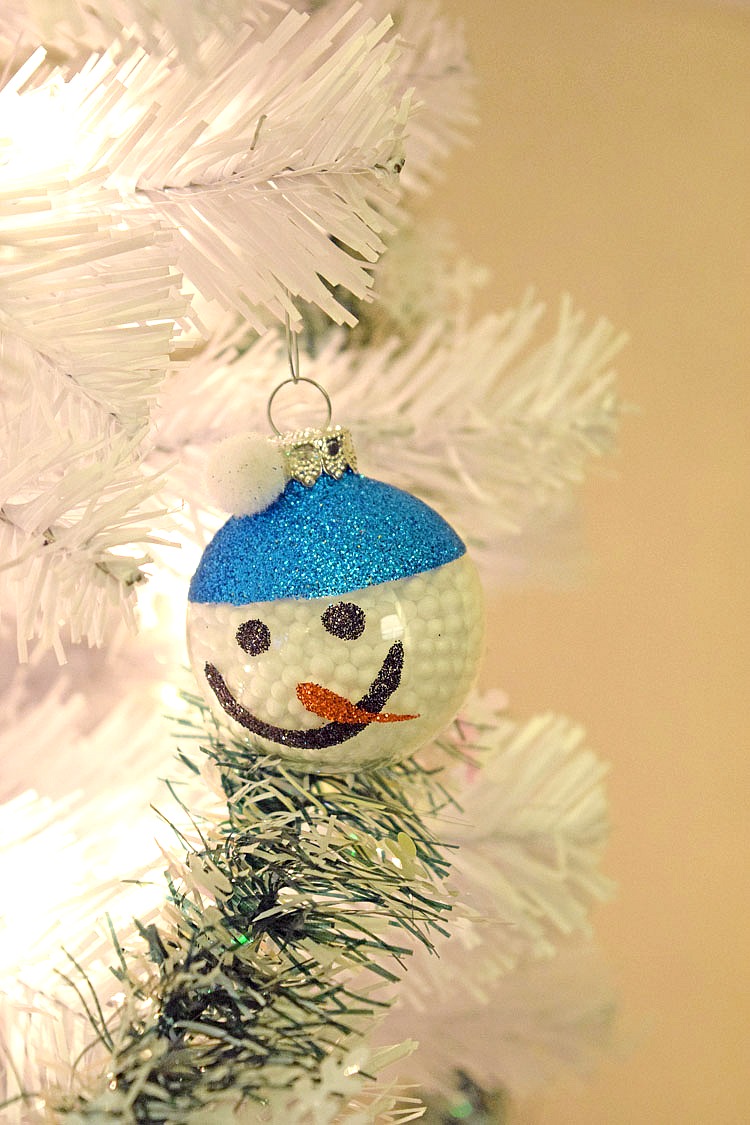 Our new white Christmas tree was up and decorated early — we had the tree up and decorated a few days before Thanksgiving. Our new tree is a smaller tree that comes in only three parts and is pre-lit, so my daughter and I were able to assemble the tree and get it lit in only 15 minutes!
A Family Christmas Tree
In 2014, my family and I got a new Berkshire Mountain Fir Christmas tree
from Balsam Hill for our family room. Before we got the Balsam Hill Christmas tree, we had an old artificial Christmas tree that required us to attach each tree limb separately! Putting our original Christmas tree together was a long process. Our Balsam Hill Christmas tree isn't pre-lit, but it comes in just three pieces, so putting this tree together is so much easier.
---
Tree Decorating Hint: Test out each string of lights by plugging in each string before you add the lights to your Christmas tree. That way you'll know all strings of lights are working before you put them on the tree.
---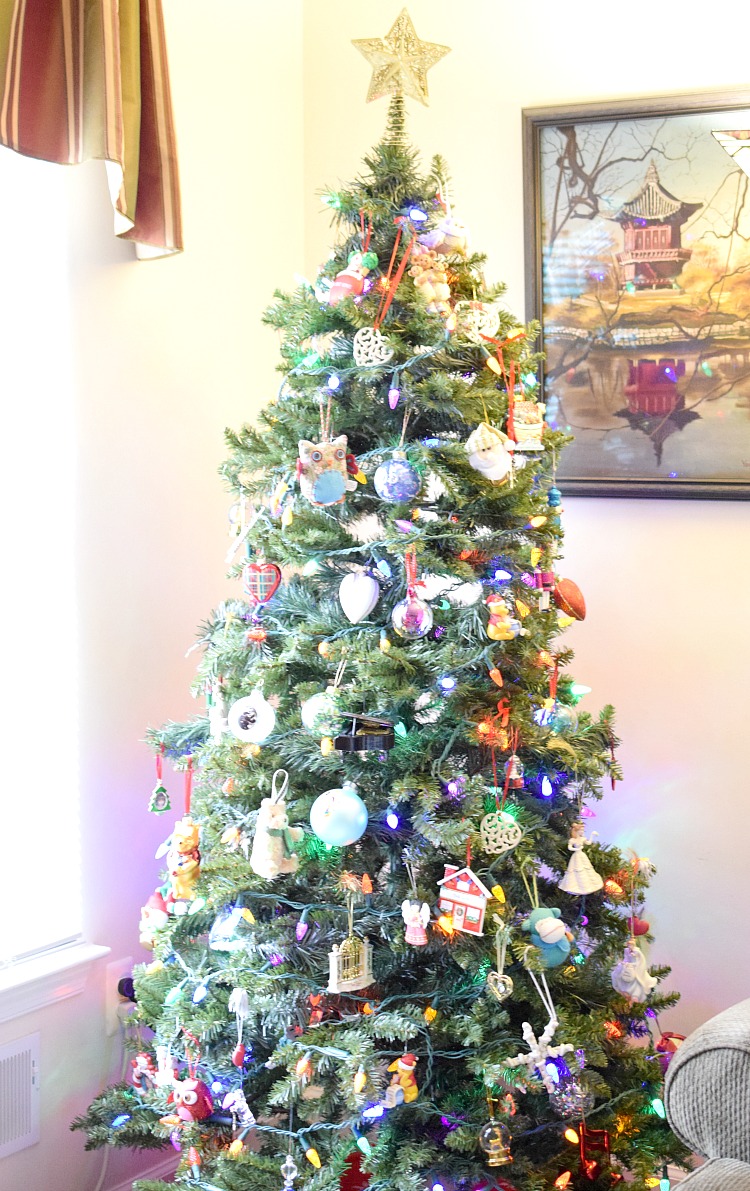 My family's Balsam Hill tree is very much a sentimental tree for us. My husband gives me and my children new ornaments every Christmas, and most of the ornaments on those trees are gifts from him.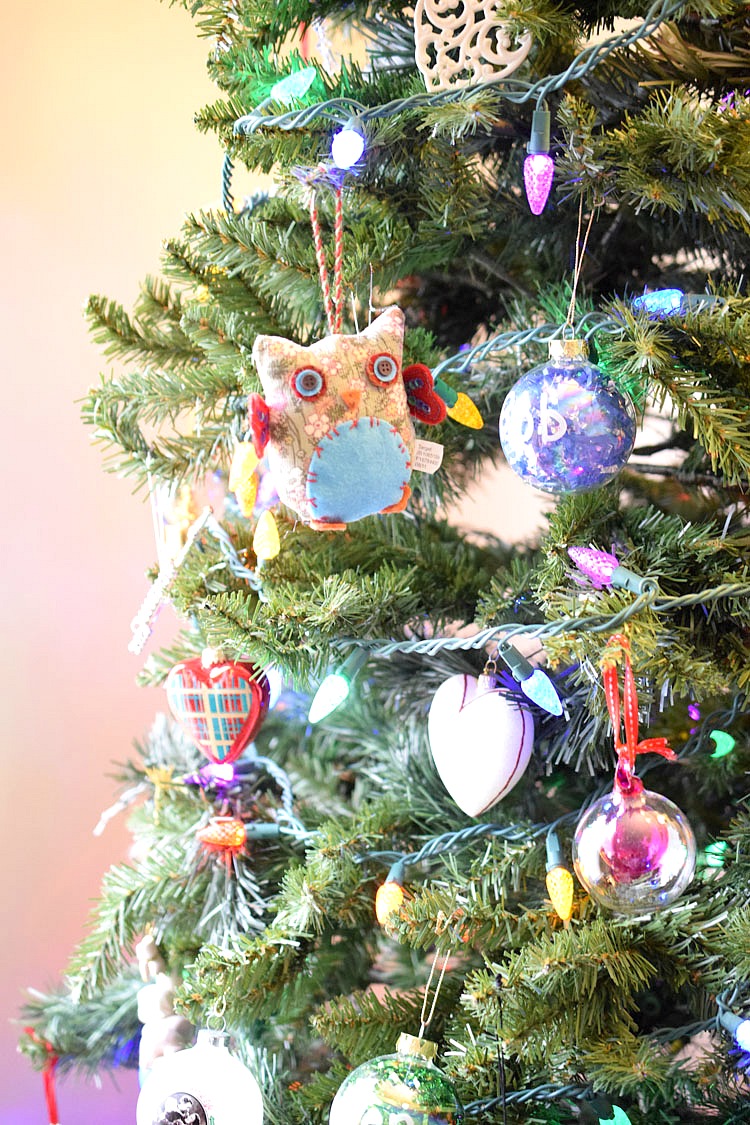 Every Christmas my husband gives me a heart ornament or two, so on our family room tree, there are heart ornaments of all sorts.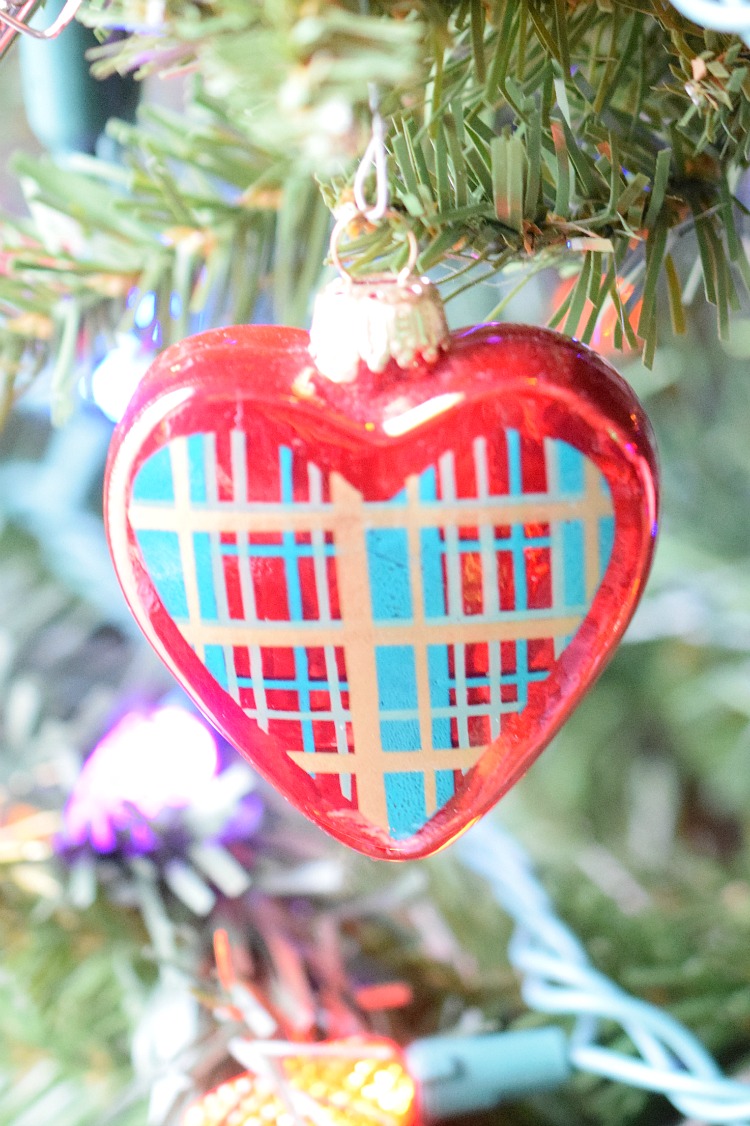 The below photo shows a Winnie the Pooh ornament — my husband gave each of my daughters one of these ornaments when they were just tots. So cute!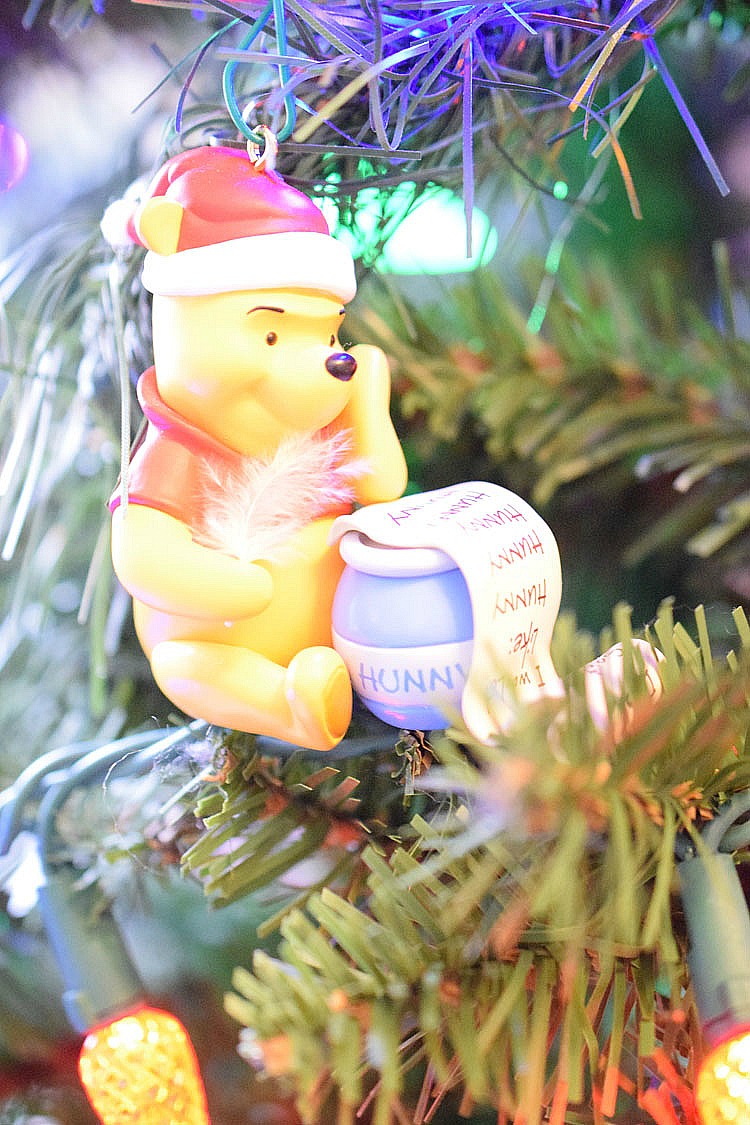 I have so many heart ornaments from my husband that they don't all fit on the Christmas tree! I have a separate metal ornament Christmas tree where I will be hanging many of my heart ornaments. Stay tuned — I will be sharing my ornament tree and more of my home's Christmas decor in a Cozy Christmas Home Tour I'll be participating in with several other bloggers on December 13!
Be sure to stop by Christmas Tree Lane today to see how my blogging friends have decorated their Christmas trees!