One thing I hate to do the most in my kitchen is clean stove grates. I forget about cleaning the stove grates for so long, so by the time I get around to cleaning them, I wind up with baked-on grease that's really tough to scrub off! Yuck!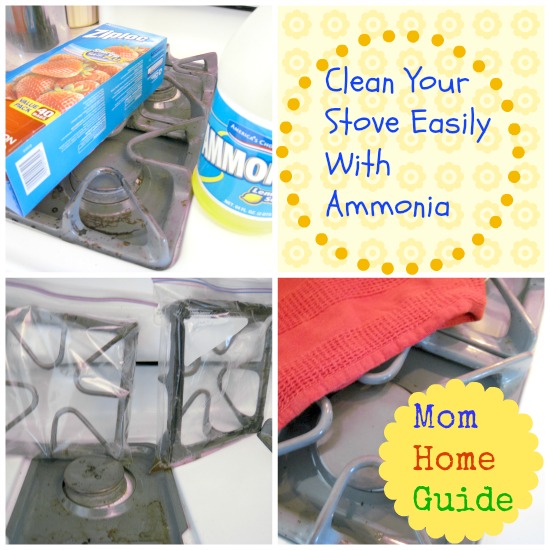 So instead of scrubbing all day long, I use my easy stove cleaning method that I found on — where else — Pinterest!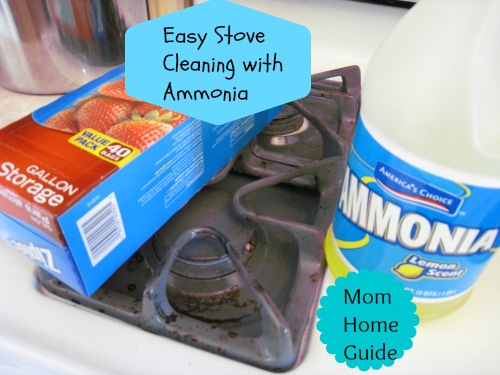 Materials Needed
Directions
Place each stove grate in its own Ziploc bag with a small amount of ammonia and make sure the bag is sealed. The fumes from ammonia can be really bad, so be careful not to breathe them in! You'll want each grate to sit in its own Ziploc bag with the ammonia for a while, preferably a few hours. (But in quick cleaning sessions, I have only left each grate in its bag for about 30 minutes, with pretty good results!) Stick the bags where the fumes are unlikely to bother you — like on a back patio or in the basement.
After a few hours, carefully remove each grate from its bag, and dispose of the Ziploc bags, being careful not to spill the ammonia. (I usually take the bags directly outdoors to my outside trash can.) Lightly scrub each grate with the kitchen sponge, and rinse each grate under running water in the kitchen sink. And … ta-da! Your stove grates should be sparkling clean!