*This post contains Amazon affiliate links.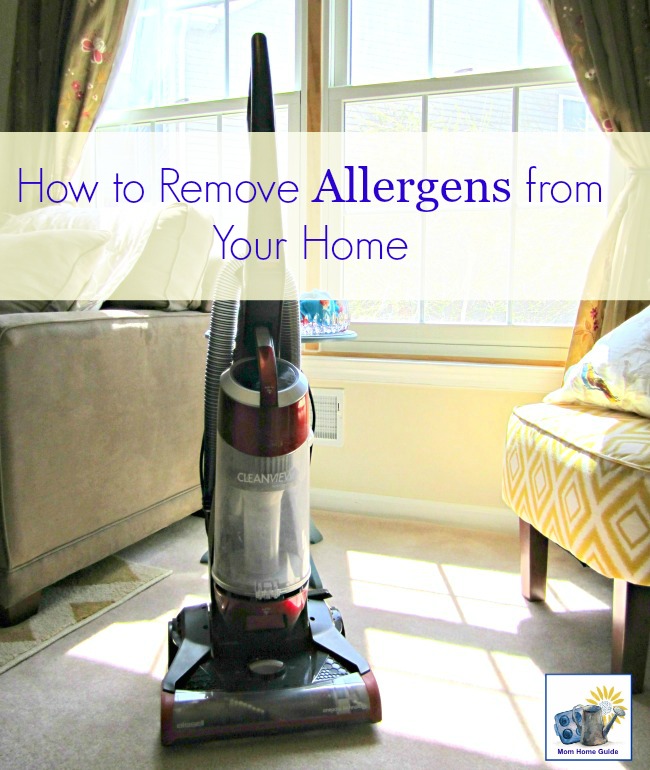 My whole family has allergies, so it's important to keep our home as clean and as free of allergens like dust, pollen and pet dander as possible. We use techniques like not wearing shoes in the house and keeping our windows closed during the allergy season to help alleviate my family's allergy symptoms.
To keep a home allergen free, it's necessary to do a lot of cleaning! I'm not the best at cleaning, but these techniques are known to help keep allergens in a home to a minimum, so I am going to be using these steps during the allergy season:
1. Clean or vacuum floors frequently. Carpeting should be shampooed periodically to remove pollen, dust and dander.
2. Dust regularly with a wet rag to trap allergens.
3. Keep clutter to a minimum to make dusting and cleaning easier. (The more stuff you have on a surface, the easier it is for dust to accumulate.)
4. Choose easy-to-clean materials for your sofas and chairs. (Leather, wood, metal or plastic are ideal.) If you do have upholstered chairs and sofas, be sure to have them cleaned regularly, or consider using slipcovers that can be washed.
5. Use air purifiers like Febreze Air Purifiers
to remove dust, pollen and pet dander. I have a Febreze air purifier in my home's kitchen, and I think it really helps to make our home more allergy free!
Here's hoping that the allergy season won't be too rough on you, and that you can keep your home as allergen free as possible!