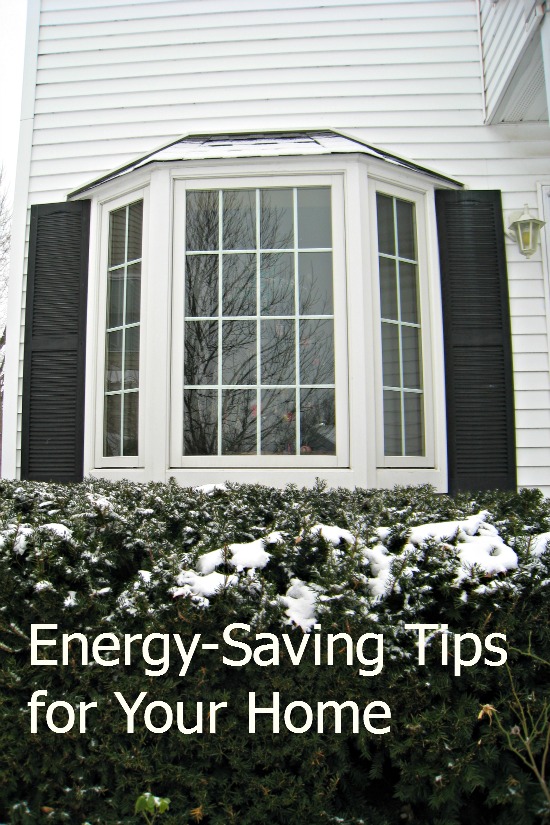 Cold weather has hit New Jersey early this year. In my area, we've already have had snow (and one school snow day!), and the temps have been dipping way below freezing at night. I think we are going to have a cold winter this year!
So, I am excited to be participating in the NRG Residential Solutions Learn & ConserveSM Blogger Challenge. Through the program, I will be learning how to conserve and reduce energy use in my home, and will be competing against local bloggers to see who can conserve the most amount of energy through January. I've always been interested in reducing my home's energy use, so the blogger challenge should be fun!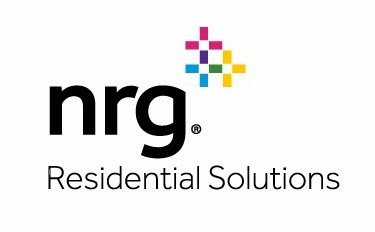 Blogger Competition
I will be at a little bit of a disadvantage in the competition, since I didn't opt to receive and install the New Learning Thermostat that the other bloggers installed. The Nest Learning Thermostat remembers what temperatures you like, and turns down the thermostat when you are not home.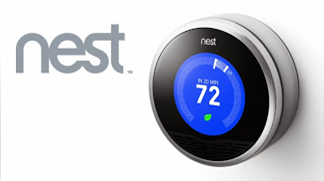 My husband and I have only had our thermostat and heating/cooling system installed about a year ago, and since I am a newbie DIYer, I decided not to mess with what I have – even though I  am sure the Nest thermostat would save us money.
But I am glad to have the opportunity to make energy improvements in my home! My home's second level is about 2 degrees cooler than the main floor of my home during winter months, so I know that some energy has to be escaping my house. My home's energy loss isn't good, since I am a mom who loves to be thrifty – and warm! (I am known to wear my winter coat in the house!)
Energy Saving Tips
There are plenty of simple things that any all-thumbs DIYer like myself can do around the house to conserve energy. I've been in a whirlwind preparing for the winter holidays in recent weeks, but once I catch my breath, I want to get to work on making my home more energy efficient as soon as possible. These are some steps I can take:
1.  Seal the House. Heating a home during the winter can cost lots. Seal up drafts in your home and you can see energy savings of 5-30% a year, according to the Department of Energy. Your home will also be a lot more comfortable. If you can slide a piece of paper through the crevice between the door frame and your attic or basement door, it's time to replace that door's seal.
2. Winter Check-Up. Have your furnace inspected by a qualified HVAC expert before using it this winter to make sure it is in proper working order. Check your furnace's filter. If it is clogged, replace it so your furnace can work more efficiently. Check to see whether the flue damper in your wood-burning fireplace is working correctly. You will want to close it when the fireplace isn't in use.
3. Be Energy Smart. There are lots of little things you can do to save energy in your home this winter. Set ceiling fans to turn counterclockwise to keep warm air in your living spaces. You can also add warmth to your home by opening blinds and curtains during the day to let in the sun. Wearing more layers in the home (instead of setting the thermostat higher) will also help you to stay warmer without the added cost.
You could also try signing up with NRG Residential Solutions for the Learn and Conserve Plan and receive the Nest thermostat (which retails for $249) for free as part of the plan.
Let me know: How do you get your home ready for the cold winter months? I'd love to hear from you! And remember, check back at Mom Home Guide to see how I winterize my home this season, and to see how I do in the blogger challenge. Wish me luck!
Disclosure: As an NRG Residential Solutions Ambassador, all opinions expressed here are purely my own. The NRG Residential Solutions Learn & ConserveSM Bloggers also include: Jennifer from Philly Fun 4 Kids, Leslie from And Her Little Dog Too, Jessica from Found the Marbles, and Corine from Complicated Mama.