This post is sponsored by K&H Pet Products, which provided me with a Coolin' Pet Cot in exchange for my review.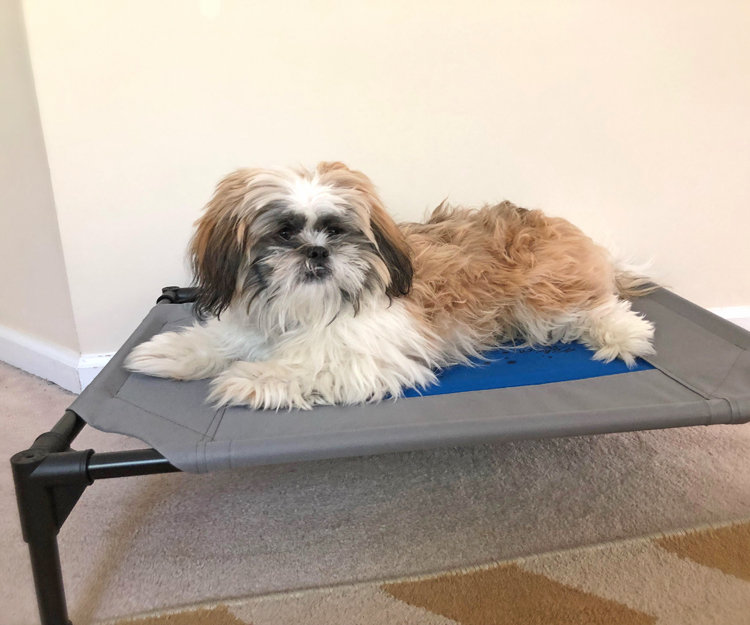 We have at least a month more of summer here in New Jersey, and it's been a hot one! My poor Shih Tzu (whose has tons of hair) has been one unhappy pup with all this heat. Luckily we have found our puppy a cooling dog bed. We recently got our pup a Coolin' Pet Cot
by K&H Pet Products. The cooling dog bed has given him some escape from the brutal summer heat.
During the day, my family's Shih Tzu usually prefers to sleep on the cool slate by our fireplace or on the hard cold tile in our downstairs bathroom. At night, though, he sleeps in my daughter's bedroom, and until recently, there wasn't a cool spot for him to sleep in the carpeted room. I think he really appreciates the Coolin' Pet Cot
pet bed!
The dog bed is available in two sizes on Amazon. I got the medium-sized pet bed for my just over 17-pound male Shih Tzu 8-month-old puppy.
The Coolin' Cot dog bed has a center cooling mat. When the mat is filled with water, the cot can keep my puppy cool for hours. The cooling materials in the mat are toxic gel and BPA free. This unique dog bed also gives our dog a raised spot to sleep, so he can have some cooling airflow around him.
I was nervous about adding water to the cot's cooling center at first – I was afraid it would leak — but I am happy to report that it hasn't leaked at all!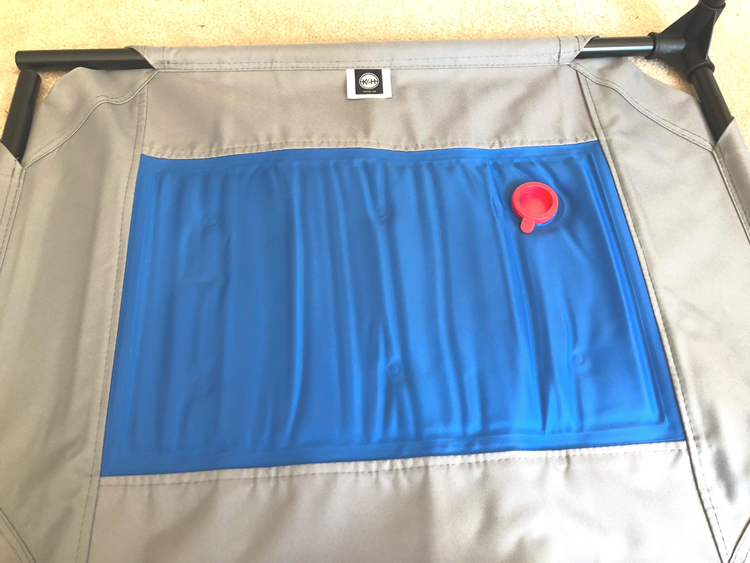 This cool dog bed was very simple to assemble. I simply inserted some support rods into the edge pockets of the cot and screwed on the feet of the cot by hand. I didn't need any tools to put the cot together, and it was assembled in minutes.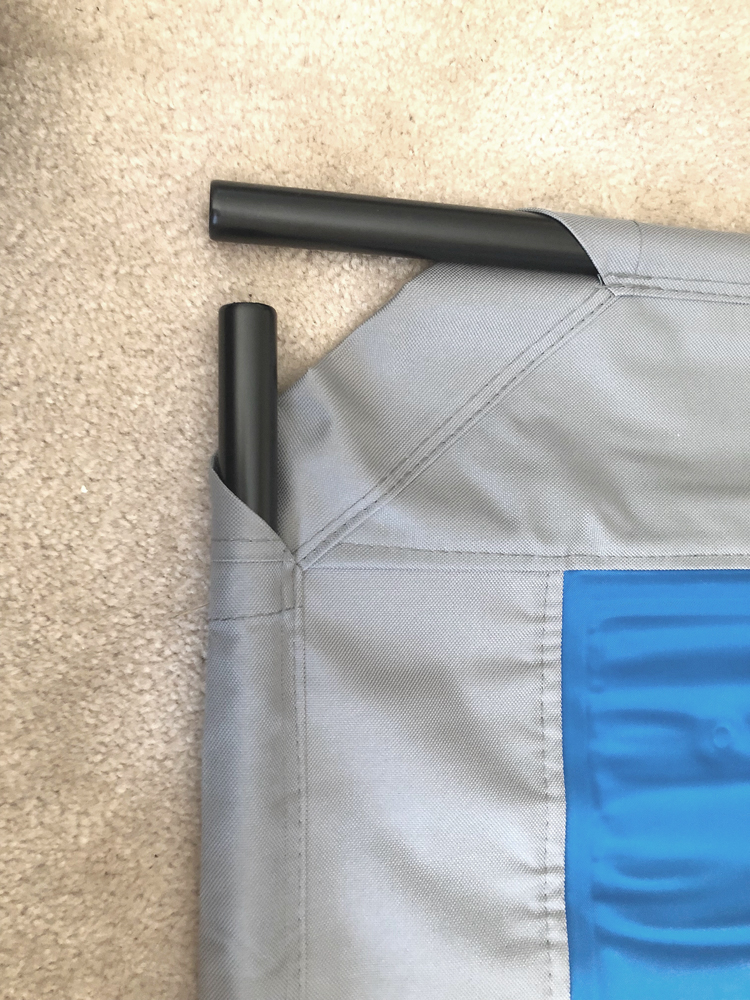 Puppy seemed to know the cot was for him, since he jumped right up on the cot as soon as it was ready!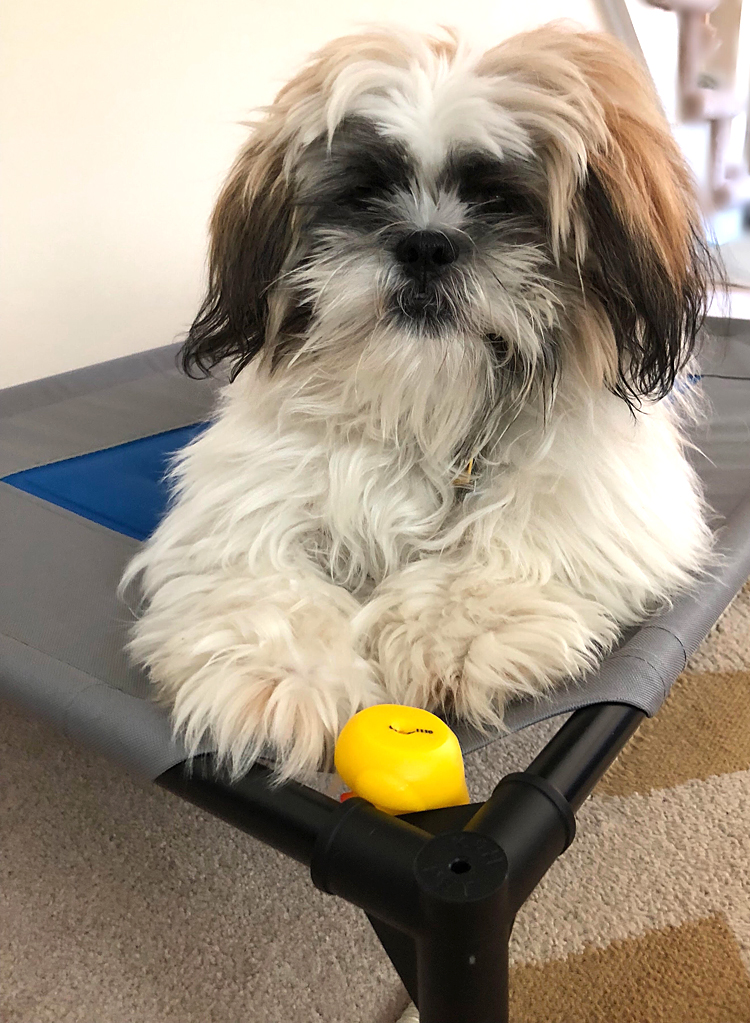 My family and I recently traveled to the Finger Lakes and Niagara Falls with our puppy. We didn't take the pet cot with us, but I wish that we did. Our Shih Tzu wanted to stay close to us at night in the hotel room. So he often slept in our beds with us. But I think the poor guy was a bit hot! He would have been much cooler in his cot.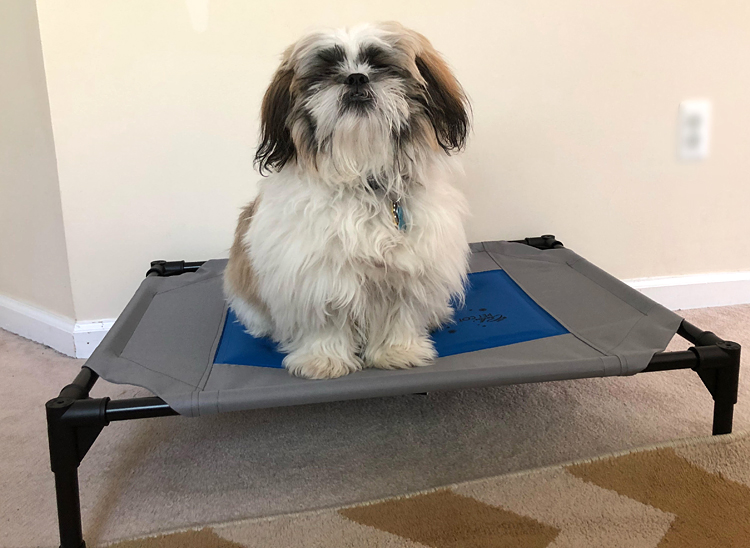 Coolin' Pet Cot Discount Code
If you'd be interested in trying out the Coolin' Pet Cot
for your pup, you can now get it at 20% by using the coupon code, MOMHOMEGUIDE, at K&H Pet Products! The discount can be applied toward the Coolin' Pet Cot. That's at least a $16 discount. (This coupon code can be used on more than one Coolin' Pet Cot, and there is no time limit, either!)