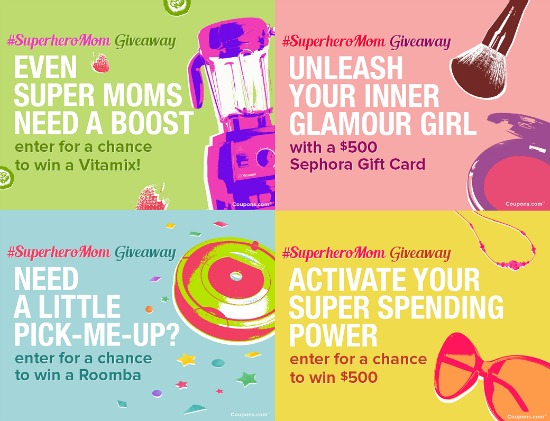 *This post is sponsored by Coupons.com. I received a Target gift card from Coupons.com for this post — the gift card helped me make my living room remodel happen. (I used the gift card towards a new accent chair!)
The living room in my home has always been a family-friendly space. For most of the 11 years we've lived in our home, the living room has been a play space and housed only a piano, two toy boxes and some toys. Now that my children are older, I've taken back the space and turned it into a bright and pretty sitting room!
To celebrate my home's beautiful new room, I am co-hosting a $200 Gift Card Giveaway, hosted by Coupons.com! Through the giveaway, Coupons.com will award the winner one(1) $200 gift card to Target, West Elm or Home Depot – winner's choice! The giveaway is open to U.S. residents only.
To enter the giveaway, just follow the instructions in the Rafflecopter giveaway form below. Good luck!
Getting Organized for More Space
I can't tell you how nice it's been to have our front door open up into a beautiful new space instead of into a messy room filled with toys! I can now invite my neighbors in to stay and sit a while!
Two of the newest additions to my home's living room are a beautiful accent chair and a cocktail ottoman, both from Target!  You can see a list of where I got all the new items for my living room in my Sunny & Bright Living Room reveal .
To make room for my home's beautiful new sofa, ottoman and accent chair, I had to find room/storage for the toy boxes and for all the extra toys that used to accumulate around the toy boxes. So luckily, my husband was nice enough to assemble a whole wall of shelves in our basement (thanks, honey!), on which we can place and organize all of our kids' toys! The goal is to have everything neatly organized on the storage shelves in the basement, so the kids can easily find their belongings!

Our new wall of shelves in the basement provides a lot of storage!
I have to admit that I have been using some of the high shelves in the basement for storage for Christmas and other seasonal decorations. (My kids can't reach those shelves, anyway.)
The shelves are still a bit of a mess, but we are still working on organizing them! I am hoping to move more stuff that we have stored on the second level of our home (we have a wall of shelves there, too, in a loft area) to the basement. I am hoping that by neatly organizing and storing everything in our (thankfully) dry basement, we will have a much less cluttered living space upstairs!
Simplify Your Home!
If you want to work on simplifying, decluttering and organizing your home, too, check out these  Mother's Day coupon codes for how you can save money while you do it!
#SuperheroMom Giveaway
While I am working on making my home's basement organized and pretty, you can take the opportunity to enter the $200 gift card giveaway from Coupons.com in the Rafflecopter below! One winner will win his or her choice of a $200 gift card to Target, West Elm or Home Depot! The giveaway runs through 11:59pm on May 26, 2014, and is open to US residents only. Also be sure to search the hastag #SuperheroMom online for other great Coupons.com #SuperheroMom giveaways across the Web. Good luck!
Check Out My Friends' Blogs!
Several of my blogging friends are co-hosting this giveaway! Be sure to check out their blogs and read how they have worked to simplify their lives and their homes!  I can't wait to read what they have been up to! They are all great blogs and are fun to read!
Brave New Home | Crafting in the Rain | Dukes and Duchesses | Girl in the Garage | Glued to My Crafts | Happy Go Lucky | It Happens in a Blink | The Pinning Mama | The Thrifty Groove | unOriginal Mom | Up to Date Interiors  
This Post Was Shared At
Like what you see?
Follow along:
Shop Home + Spend $50, Get Free Shipping on Select at Target.com