*Thanks to Oriental Trading for sponsoring this review by providing the Christmas decor for my living room's console table. This post contains Amazon affiliate links.
Welcome to the Cozy Christmas Home Tour 2016! Today several other bloggers and myself will be opening our doors a today to share how we've decorated our homes for the holiday! Be sure to use the links at the end of this post to check out my blogging friends' Christmas home tours! The host of our Cozy Christmas Home Tour 2016 is Terri Steffes, of Christmas Tree Lane.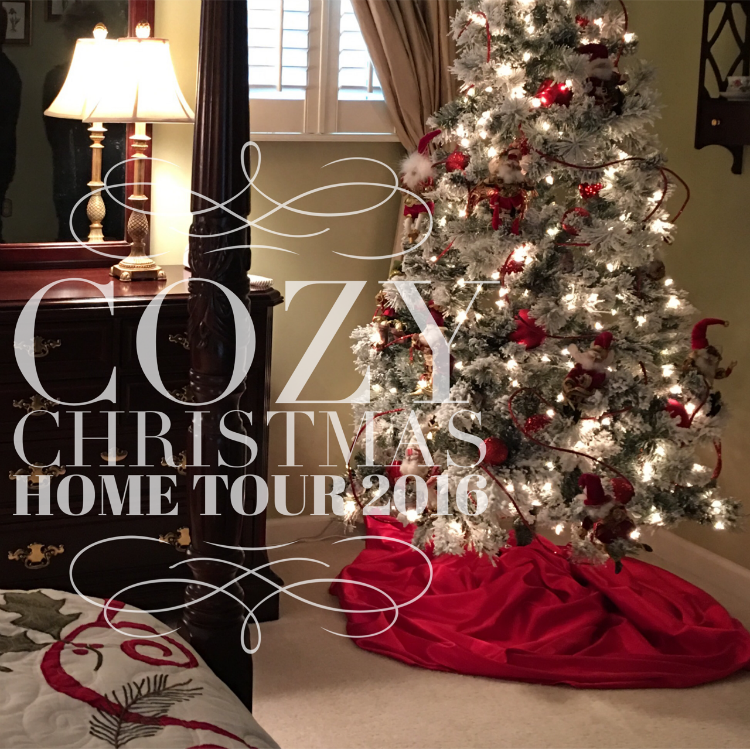 This year for Christmas, I got some new home decor for my DIY chalk painted and stained console table. I love decorating my living room's console table for the seasons!

For the console table, I went with a mostly white and silver Christmas theme with lots of candles. I like the holiday ambiance that candles bring! Most of the decor on my Christmas console table is from Oriental Trading.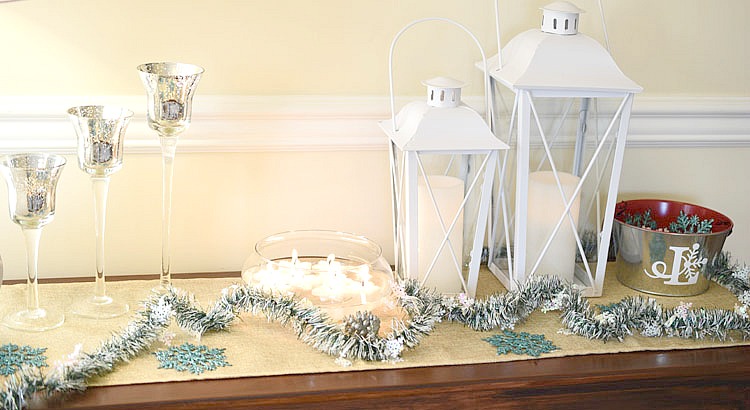 I love the bubbles in the metal of the mercury votive holders — the bubbles really let the light shine through from the flameless battery-operated votive candles.

I really adore the floating snowflake candles and floating candle bowl from Oriental Trading.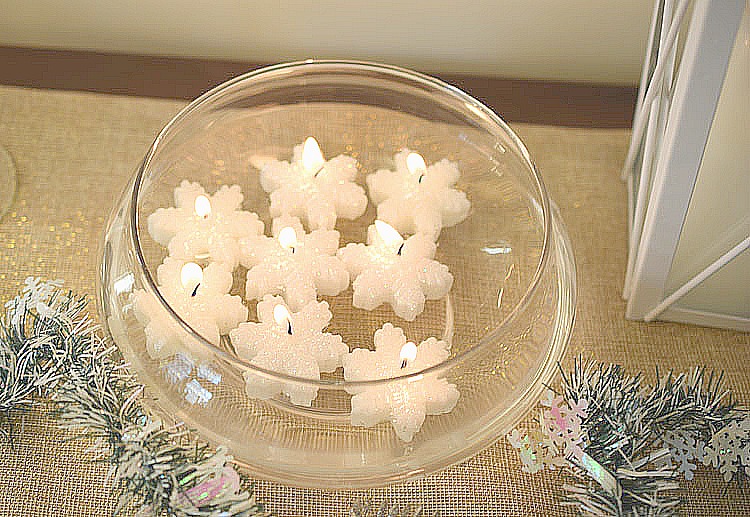 I love lanterns, so I think that the white lantern set I got from Oriental Trading is perfect for my home's Christmas console table.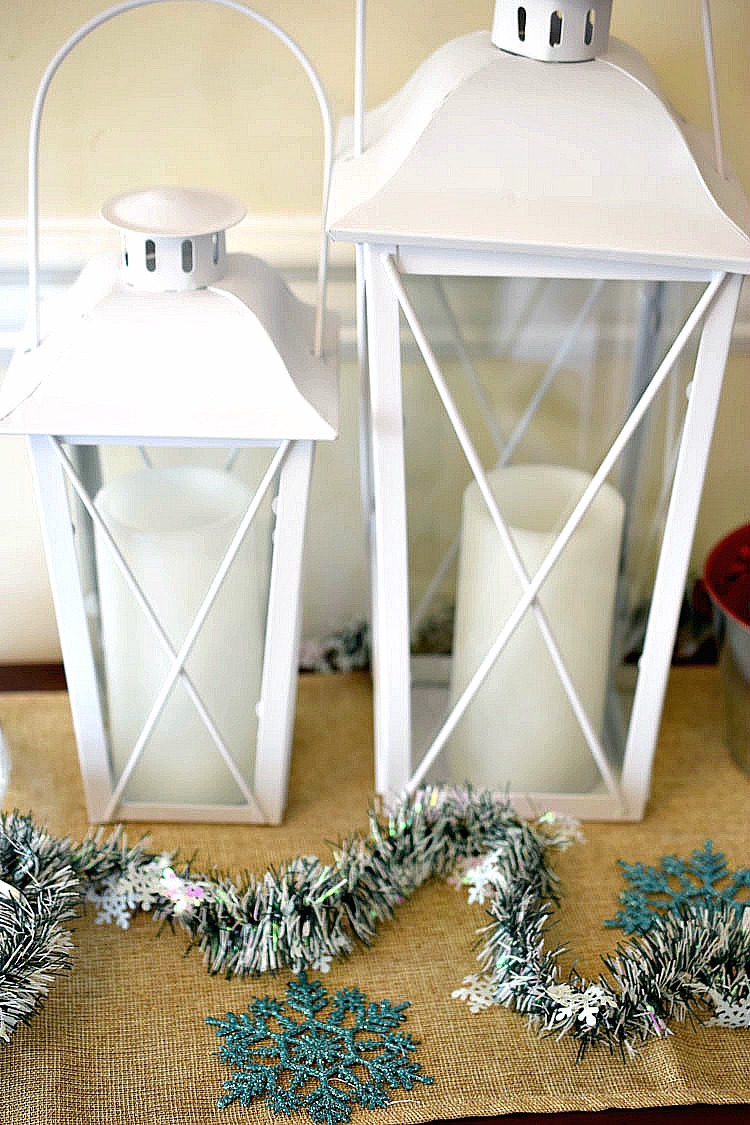 An extra special part of my Christmas console table is an adorable tin that my friend, Carrie of Curly Crafty Mom, monogrammed for me and gave to me for our holiday Christmas exchange!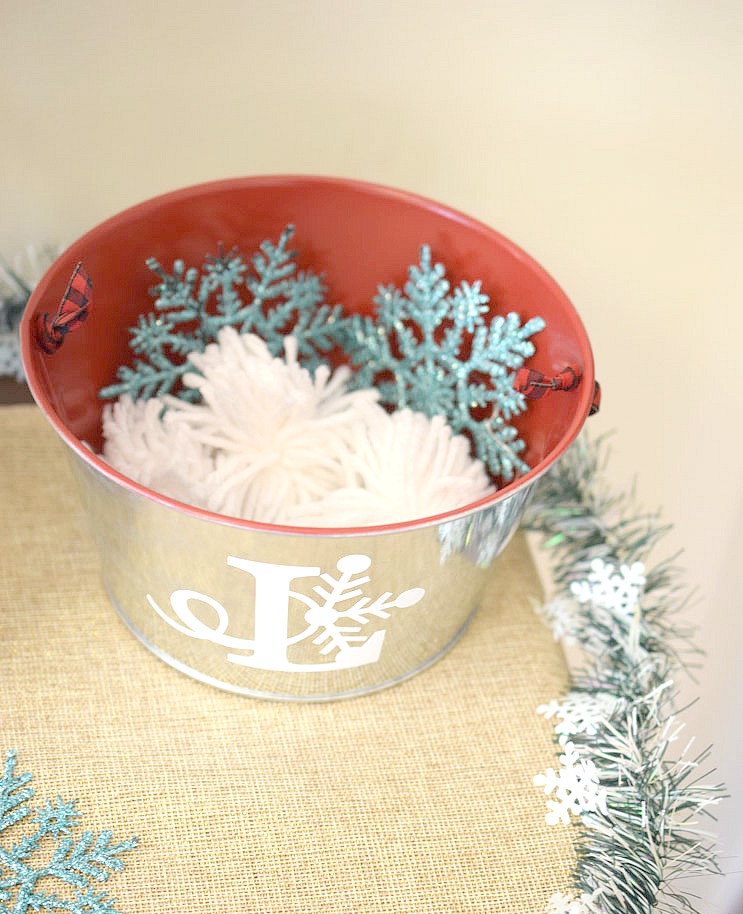 The burlap table runner I used for the console table is personalized burlap table runner from Oriental Trading.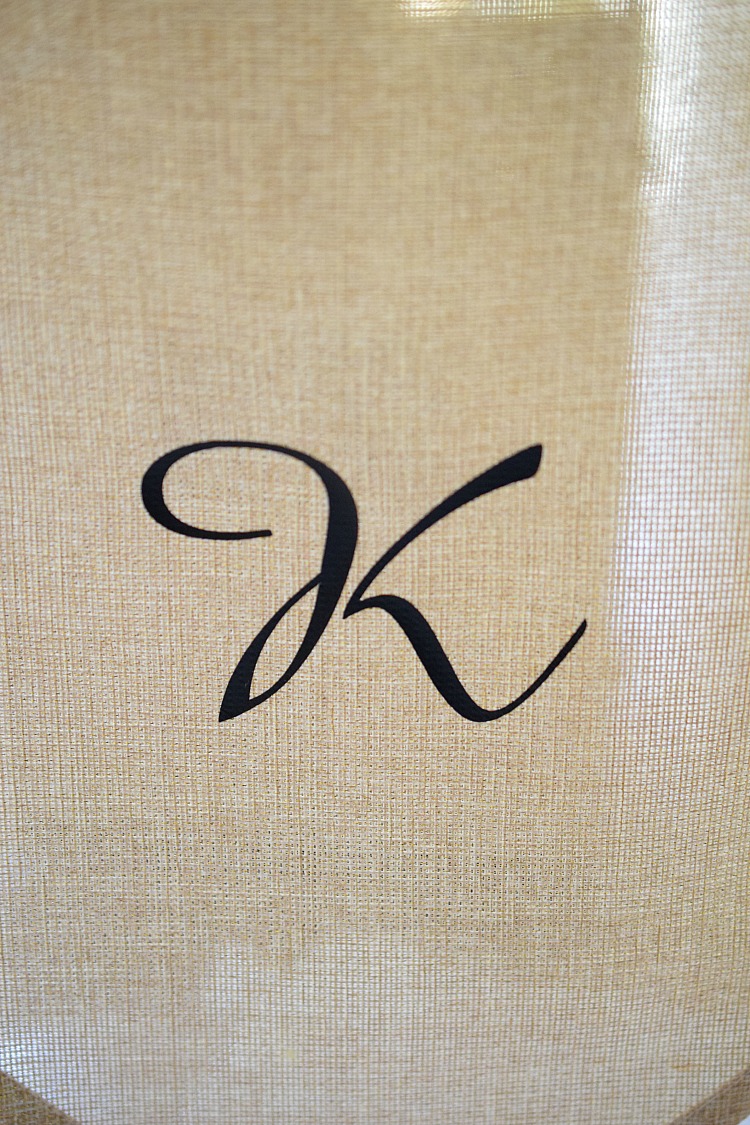 Just off the console table, I hung a lighted lighted Christmas bar star that casts a nice warm glow in our home.
The living room sofa is made with inexpensive DIY Target placemat pillows that I made. (Each pillow cost me less than $6 to make!)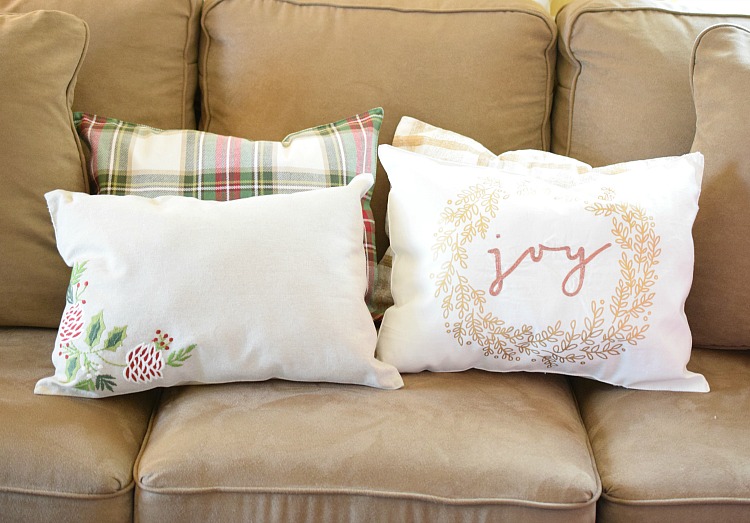 In the living room is also a new Pre-lit Treetopia Skim Milk White Pencil Artificial Christmas Tree
that I've decorated in a fun snowman and penguin theme.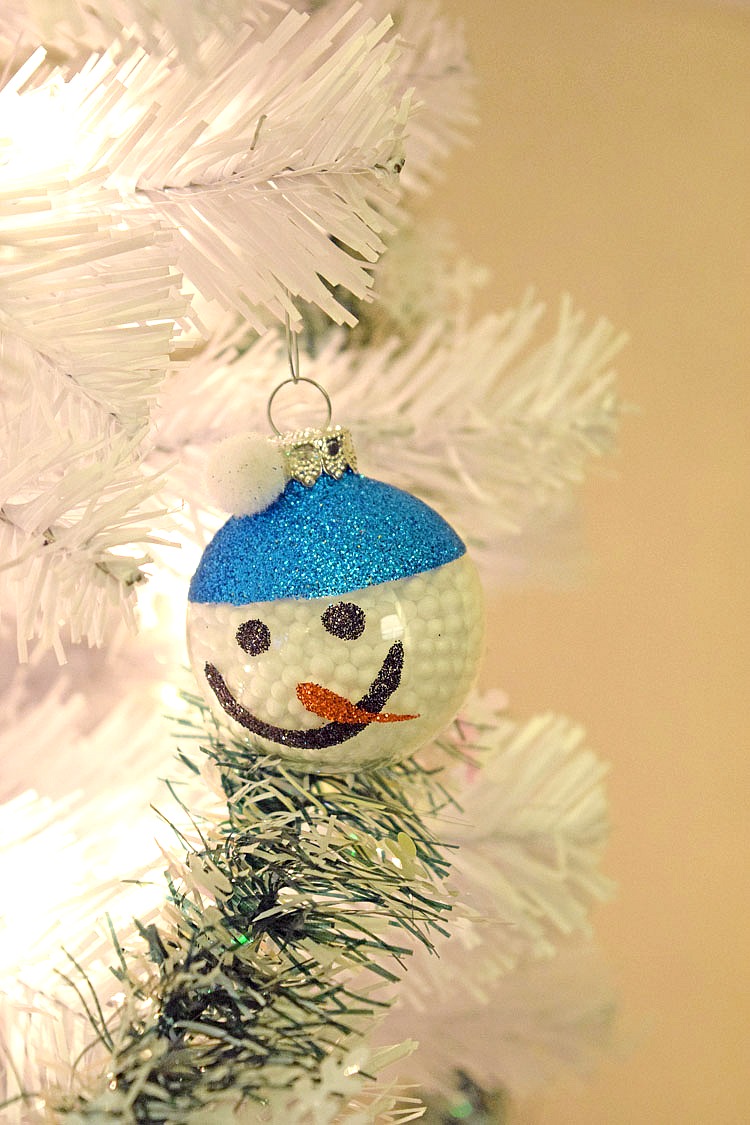 In the family room I have Berkshire Mountain Fir Christmas tree
from Balsam Hill. Most of the ornaments on that tree are from my husband, so it's more of a sentimental tree. My husband gives my daughters each a Christmas ornament every year, and he gifts me a heart ornament every year. (Check out this Christmas tree post to see more photos of this Christmas tree.)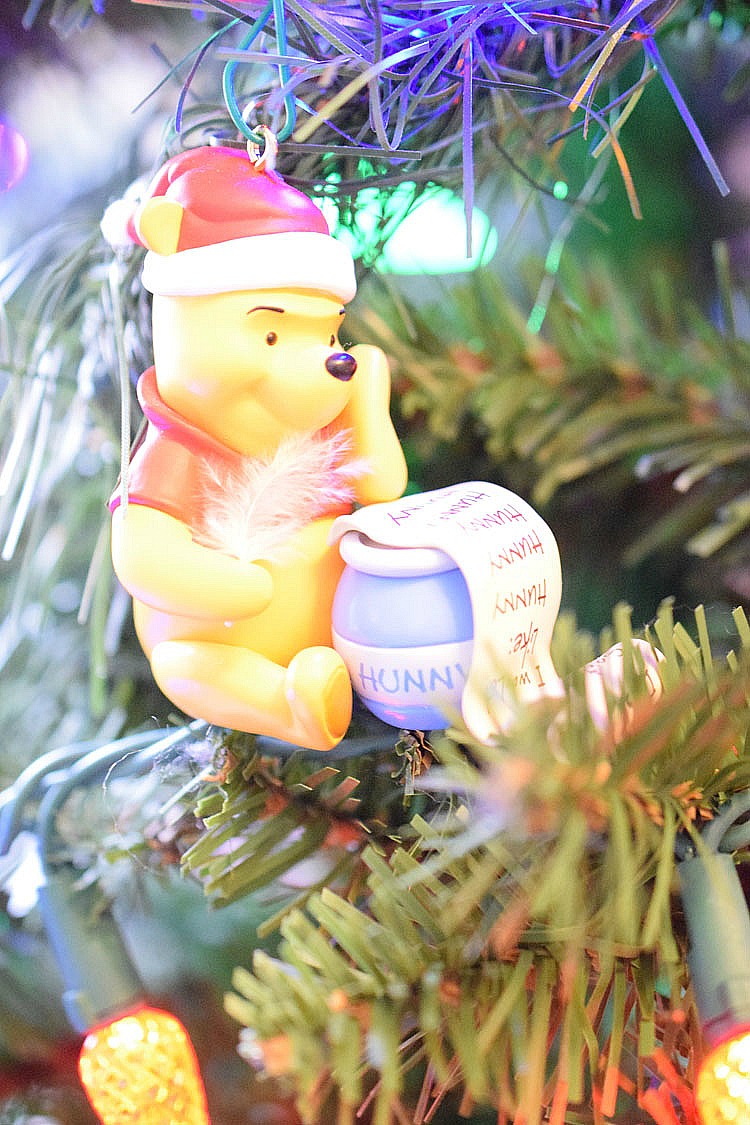 In fact, I have so many heart ornaments now that my husband gifted me a separate Christmas Ornament Tree
from which I hang several of the heart ornaments he gave me, like this American flag ornament.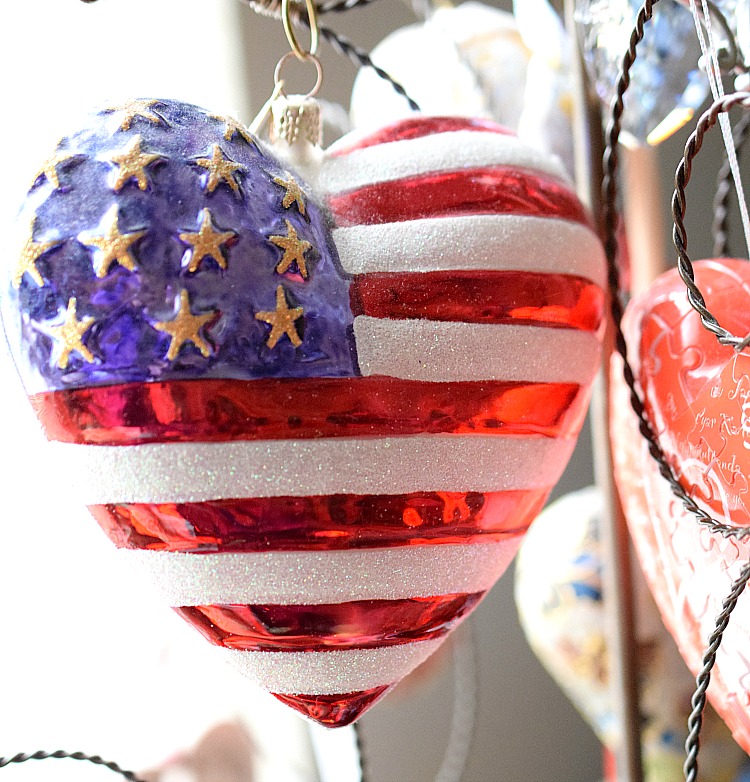 One of my favorite heart ornaments is this colorful glass heart ornament. I really love decorative glass!

I've even decorated my family's kitchen coffee beverage bar for Christmas. (My teems adore having hot chocolate, tee and coffee in fun Christmas mugs
!) I like the Blue Snowflake Cookie Cutter
so much that I leave it out as decor on the Kitchen Cart
that we use as our beverage bar.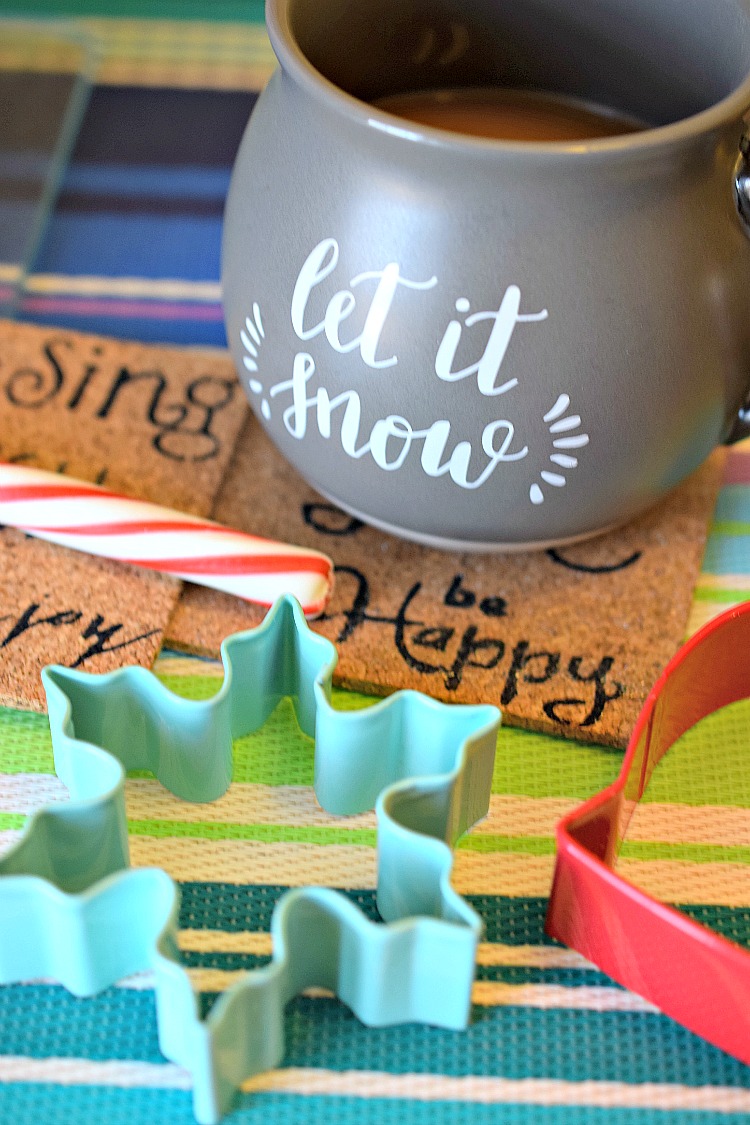 Last but not least is my home's front door. To decorate it for Christmas, I used inexpensive ornaments and faux frosted pine garland from the dollar store and Command Outdoor Light Clips
to get my Christmas front door decor up in minutes! (I keep the friendly Hello Vinyl Door Decal
up year round.)

Be sure to check out my blogging friends' Christmas hour tours!