I received a Rug Expedition area rug in exchange for my honest review. Thanks, Rug Expedition!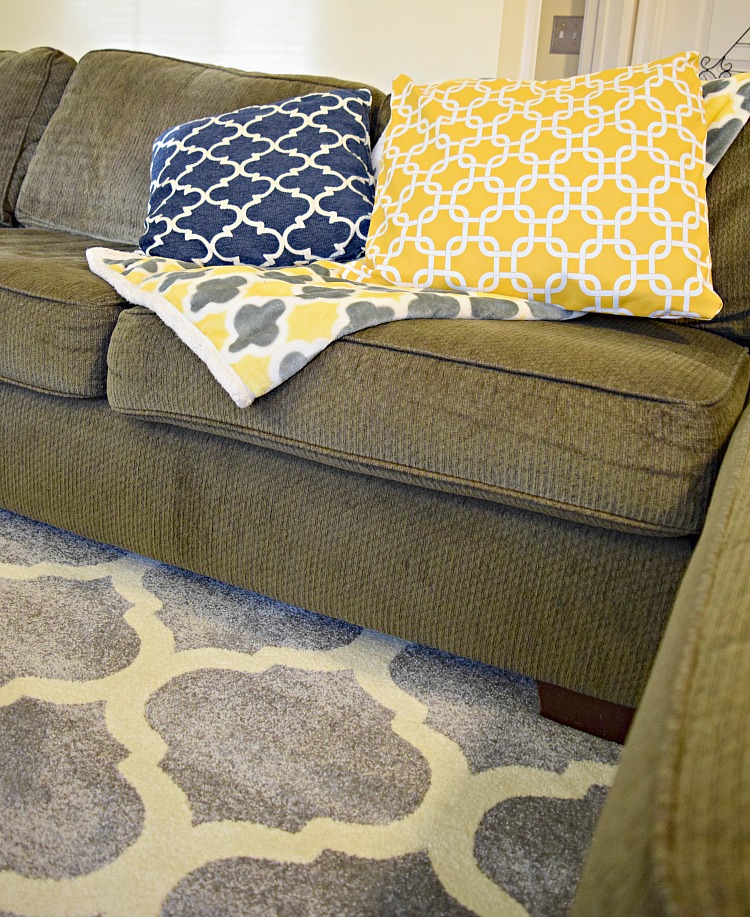 I've recently updated my home's living room, but it's been years since I've done much to my home's family room. I'm happy to have been able to add a new area rug from Rug Expedition to the space. I think the new, modern rug does a lot to update the space. (Rug Expedition is giving away one $100 Rug Expedition gift certificate to one Mom Home Guide reader. Check out the giveaway below!)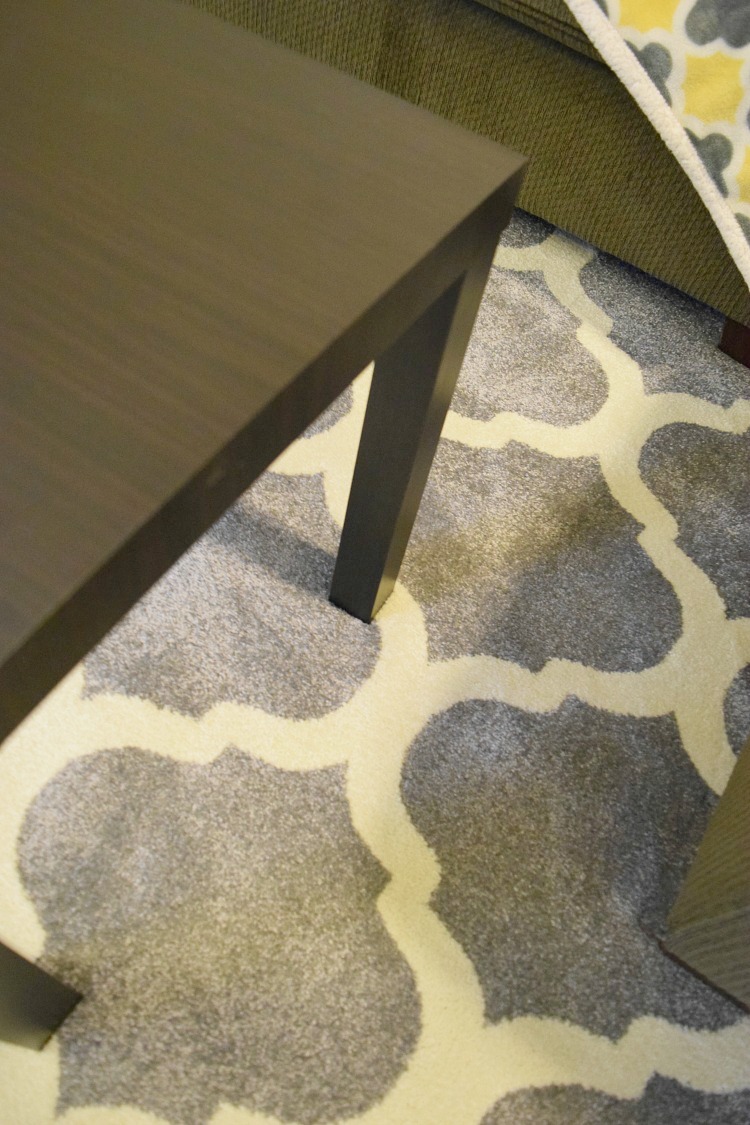 My family room has beige carpeting and creamy yellow walls. I added custom-made curtains to the space a few years ago. The curtains have maroon and green stripes. The color of the curtains seems outdated, so I'm looking to swap them out. Our sofa is forest green — I want to sew a slip cover for it at some point. (I'll have to find a good sectional slip cover tutorial on Pinterest.)
A Modern Family Room
I love all the grays I've been seeing in home decor. So, when I picked out an area rug from Rug Expedition, I chose a medium pile rug (our new rug is so soft and comfy) that has a beautiful Moroccan pattern in gray and white.
I think the rug coordinates nicely with the sofa's geometric-print throw pillows, and with the sofa's gray, white and yellow plush throw. The rug is a great one to have in front of a TV, since it's so soft and comfortable!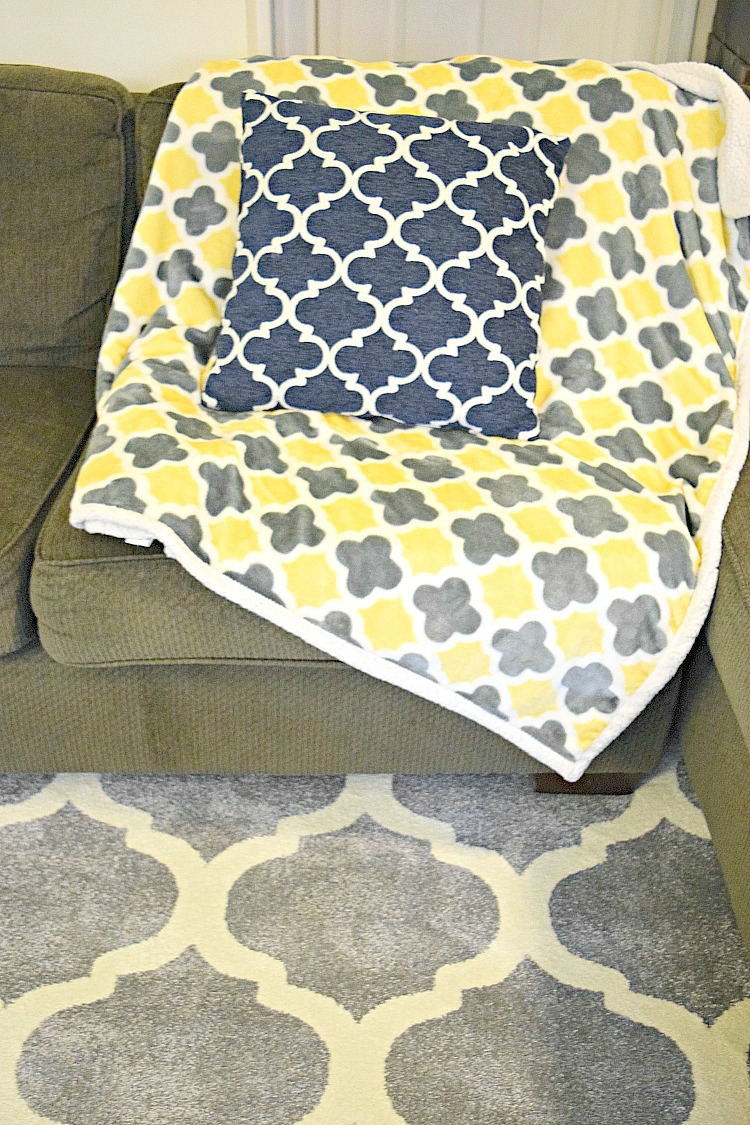 Our sofa and rug area is in front of our flat-screen TV. This is a shot of the space at a wider angle.

Family Room Wish List
I have a few projects in mind for the family room to update it some more. The green and maroon curtains in my living room are hung on a cornice, so I'd like to sew a new DIY cornice cover for the three windows in the room.
I'd also replace the plastic mini blinds that are in the room with DIY roman curtains. I'm thinking of making stenciled drop-cloth curtains for the room. The biggest project (if I ever tackle it), will be sewing the DIY slipcover for the sofa.
Confessions of a Serial Do-It-Yourselfer has a good slipcover tutorial. I am not much of a sewer, though, so I am not sure if I should tackle this project or not. I hope to work on the family room over the next few weeks, so stay tuned!
Rug Expedition Giveaway
Enter below to win $100 gift certificate to put toward a brand-new area rug from Rug Expedition. Good luck!
*Rug Expedition will provide one $100 Rug Expedition gift certificate to the winner of this giveaway. The winner will be chosen at random. Mom Home Guide is not responsible for the fulfillment of this prize.
a Rafflecopter giveaway
This post was shared at the
Creative Corner Link Up Party
.