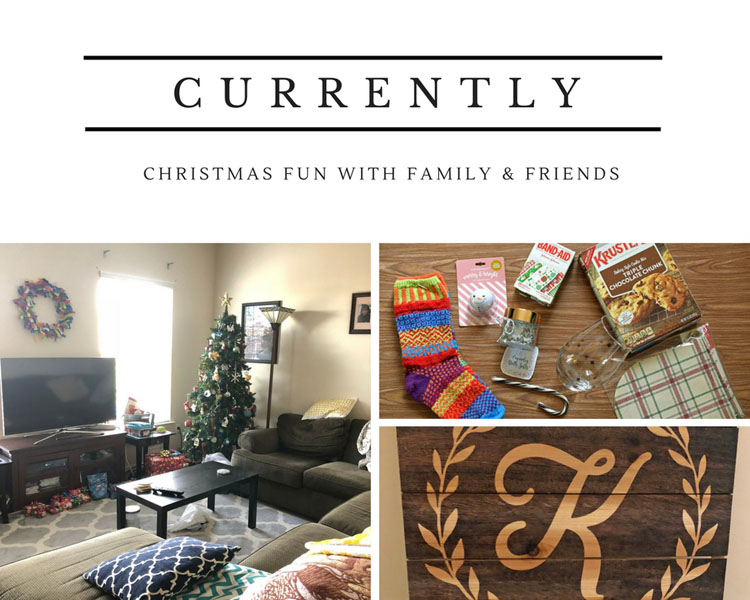 Today is my last Currently post of the year! Once a month, Carrie of Curly Crafty Mom and I have each been setting a day aside to share what has been going on in our lives.
This year — 2017 — hasn't been the best for me. In June, I was diagnosed with early stage breast cancer. I never really expected to face something like that. But my friends and family stood by me, and surprisingly, even my treatment didn't seem too long. My doctors are expecting an excellent prognosis, so here's hoping that they are correct!
My diagnosis came just three days before a scheduled family trip to Walt Disney World, which we canceled. I am hoping to reschedule that trip.
Fun Christmas with Family & Friends
I enjoyed my Christmas with my 14-year-old daughters and my husband. We all needed new phones this year (we upgraded our 5S iPhones to 8 and 8 plus IPhones), so Christmas morning we opened some small gifts from each other. My husband and kids gave me some sweet gifts — Magnolia white bud vase houses from Target (I really wanted those), slipper socks, body cream, an iTunes gift card and chocolate! I love our laid back Christmases together in our PJs. Hopefully my husband and kids enjoyed their gifts, too. We are enjoying the sound bar I gifted my husband with this Christmas — we can play our music on it too via Bluetooth.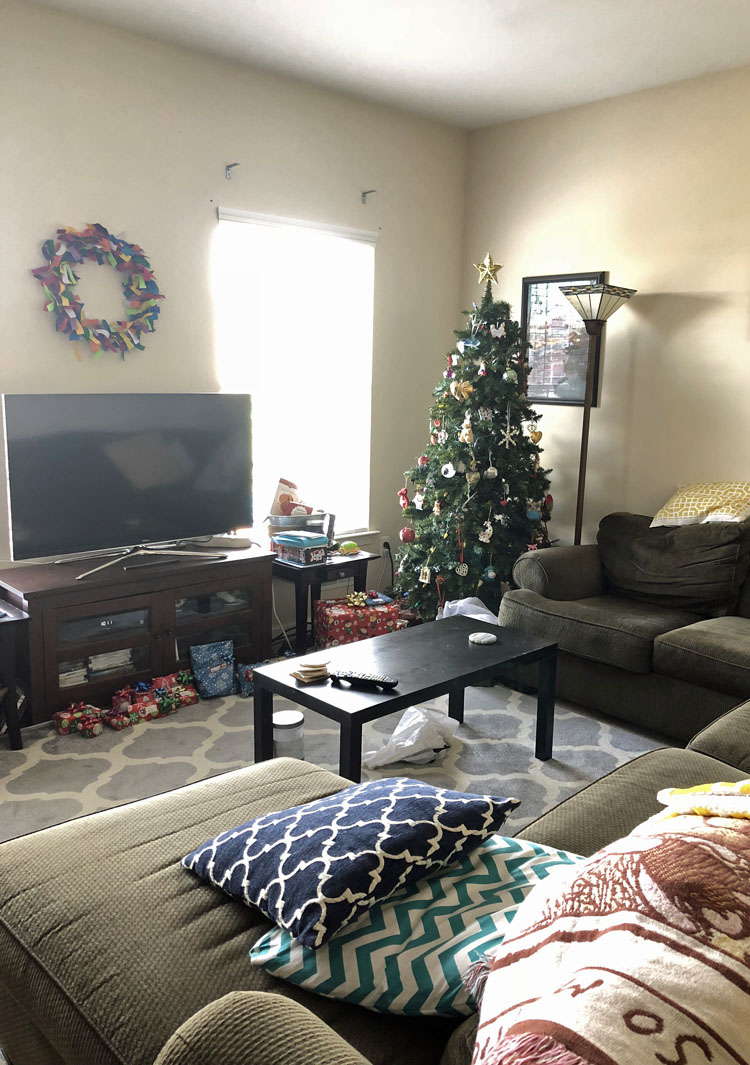 (As you can see in the photo above, I haven't picked out new window coverings for my family room's windows yet! I took the old ones down a few months ago. I can't decide what to put up!)
Christmas afternoon, we joined our neighbors across the street with their families for another Christmas celebration. My neighbor came up with some fun games, like filling nylon stockings with air-filled balloons to create reindeer antlers and wrapping team members in toilet paper to make them to look like snowmen. The kids played a lot of Yahtzee together. My neighbor gifted me and my husband with a sweet monogram she got made for us.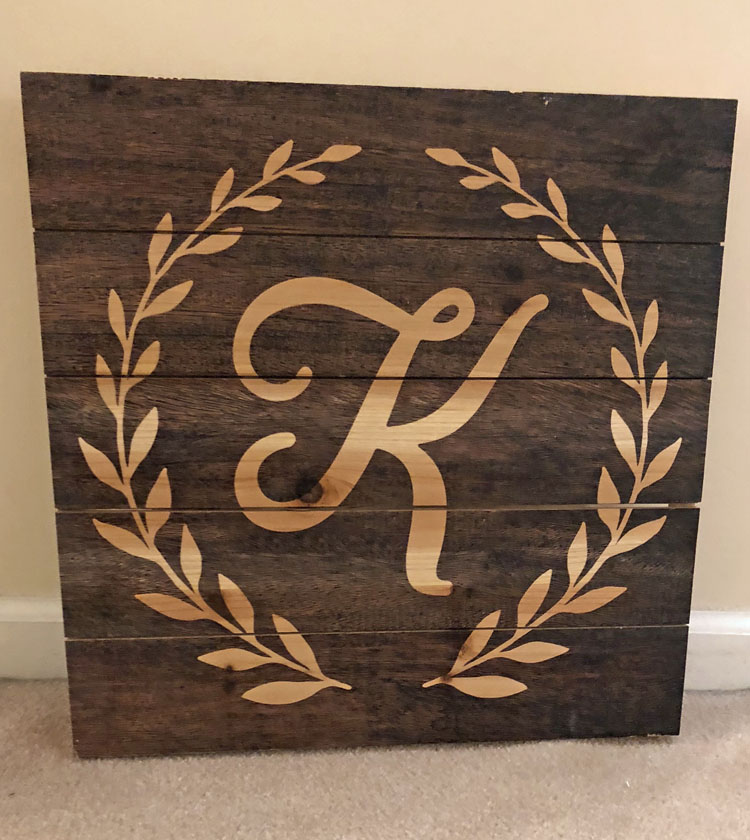 Just before Christmas, Carrie of Curly Crafty Mom sent me a box of sweet gifts. She's great at putting together fun gift boxes! I especially love the cozy socks, polka dot glass and homemade lavender bath salts.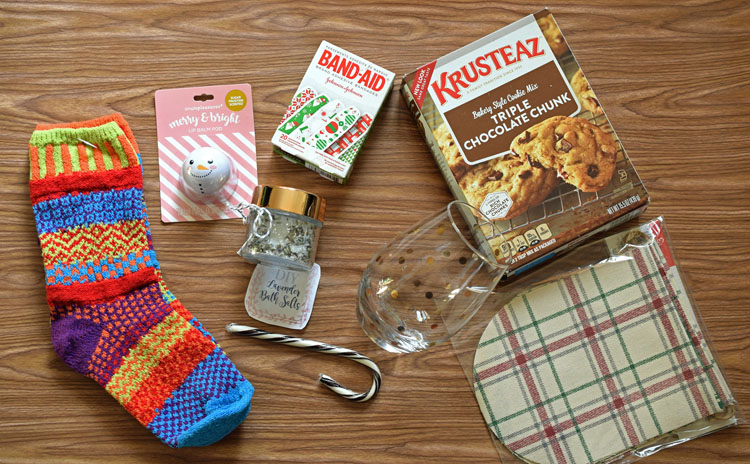 Christmas Week Off
My husband and kids have this week off, so I've been enjoying some fun times with them! (Except yesterday, when I had a followup doctor visit and then conked out on the couch!) But at least before I got home, I stopped at the dollar store and found some Jillian Michaels exercise DVDs on sale for $1 each. (I was looking for dice for my kids to play Yahtzee — I had to go to Target to get those.)
Now I have to make sure I actually do the Jillian Michaels workouts — one of my daughters has promised to do them with me. I really need to get in shape in 2018.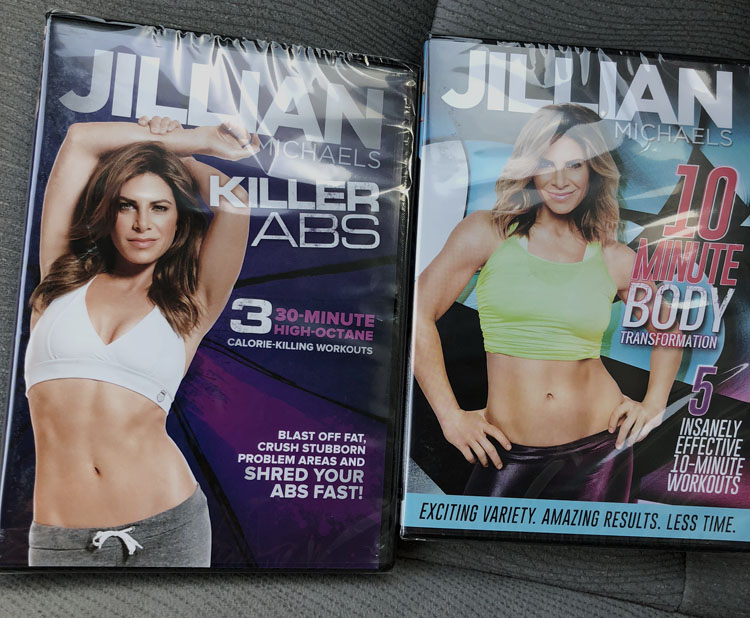 Just before Christmas and this week, I've been playing Uno, Jenga and pool with the kids. It's been fun hanging out with my daughters.
Wednesday we had dinner at a fantastic Kosher deli, Lox, Stock and Deli in Milltown, NJ. We shared some potato pancakes, one daughter had matzo ball soup and fries, one had a veggie wrap, and my husband and I shared a corned beef/pastrami sandwich and a lox/whitefish salad bagel. Everything was delicious!
As you can see, I haven't been up to much lately. But that is the beauty of a lazy but wonderful Christmas week off with family and friends!
Don't forget to stop by Curly Crafty Mom today to see what my blogging friend Carrie has been up to lately!