This post is sponsored in post by General Finishes Milk Paint, which has provided me with primer, paint and sealer for my kitchen cabinet painting project. Thanks, General Finishes! This post contains Amazon affiliate links.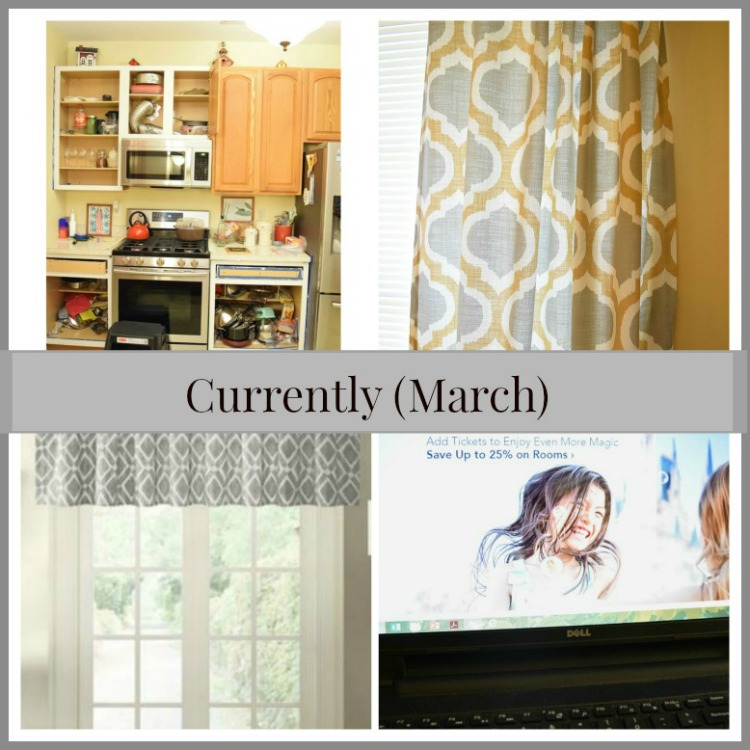 Happy Monday, everyone! Today my friend, Carrie of Curly Crafty Mom, and I are sharing our "Currently" posts. In our "Currently" posts, we share a little bit about what's going on in our lives.
In my last "Currently" post, I shared how I plan to paint my oak kitchen cabinets with General Finishes Milk Paint,(Antique White)
. It took me a while to get started, but I am finally starting to make some progress! So far, I've primed almost half of the framing of my kitchen cabinets, and have primed a few doors. I may be working slowly, but I am hoping to get a long-lasting finish for my doors.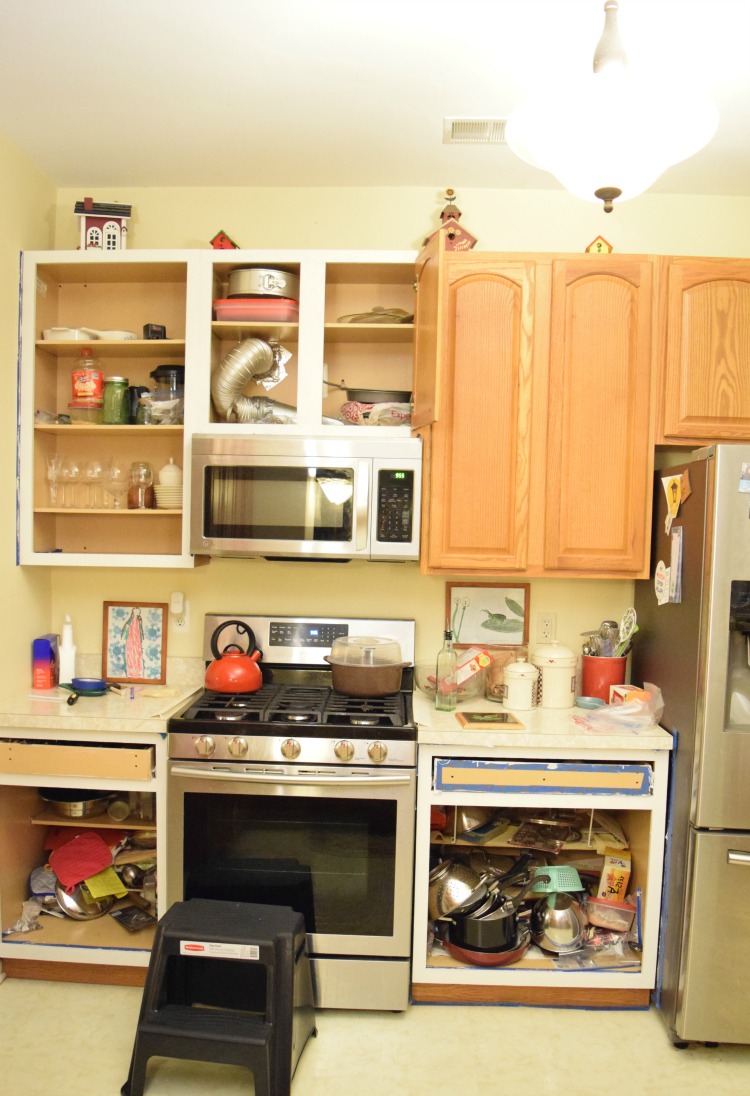 Painting Oak Cabinets White
Since this picture was taken, I've painted one coat of General Finishes primer on the framing for the cabinets to the left of the fridge and sanded it down. (As you can see from the photos, organizing the cabinets should be my task after the cabinets are done!)
So far, one daughter and I are loving what the cabinets look like with even just the primer on it. But my husband and other daughter prefer the traditional oak! (I guess I can't always win.) I am loving how the white is already making the kitchen look more modern, and how it ties the white molding and accents of the rest of my home with the kitchen.
New Kitchen Curtains
Way back when my kids were in preschool (they are in the eighth grade now), I had custom curtains make for my home's living room and family rooms and for my home's kitchen. When I had the curtains made, I picked the fabric for the curtains from swatches and had no idea what the curtains would really look like in the rooms. (It turns out that it's not a good idea to order curtains from small fabric swatches!)
As it turns out, the living room curtains looked beautiful during the day, but had an awful gold hue during the night. I've finally made simple new curtains for the living room just a few months ago. I like the new bright and happy yellow curtains a lot better!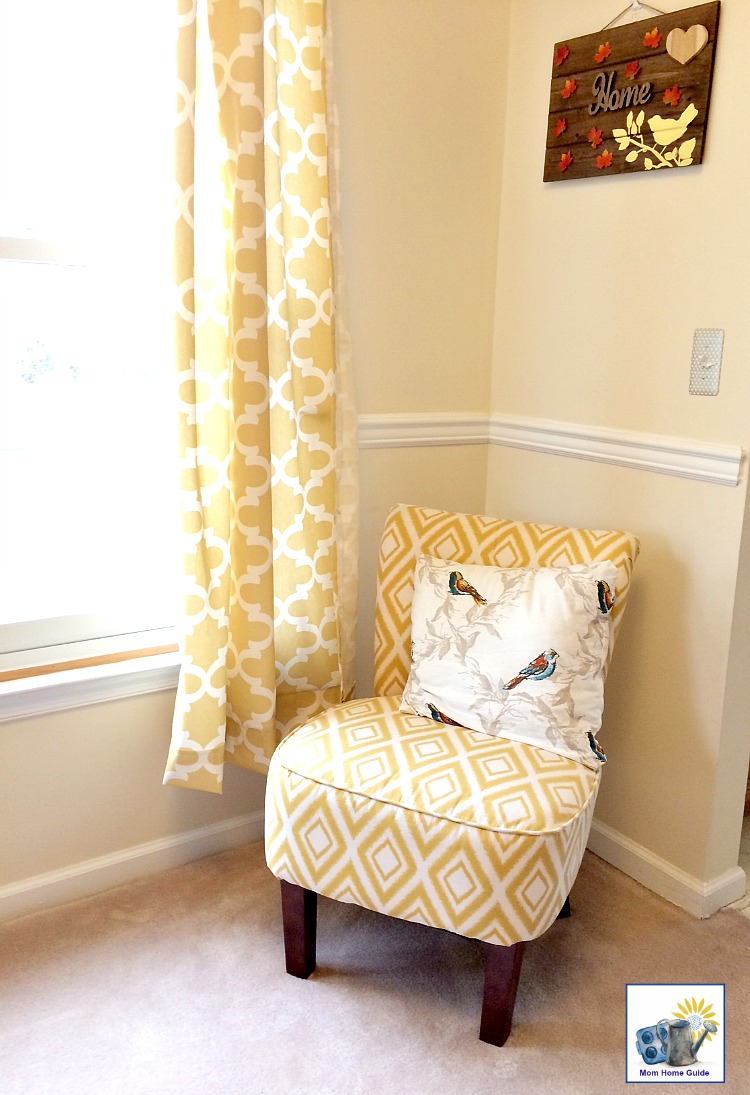 I recently found new curtain panels that I like at Target for the kitchen. I've already hung those panels. The problem is that I could use a valance for the kitchen window, because the curtains rods were hung in such a way to support a valance. The problem is that Target only had three of the curtain panels left. So, I bought all three and am hoping to sew the last panel into a few valance sections. I just have to find the time to do so!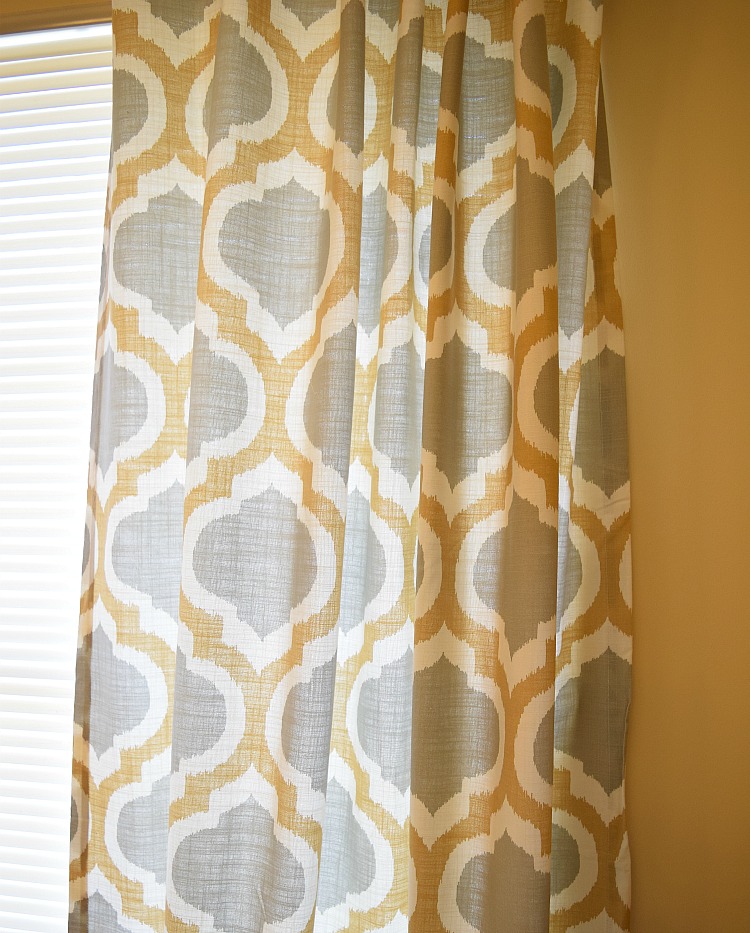 I am also replacing the valances in the family room. I had picked those valances to coordinate with the pool table in the family room. (Yes, I have a pool table in the family room!) I picked out a more manly stripe that I liked at the time, but am not fond of now. The valances are maroon, yellow and green. I just ordered some gray print valances from Target (on sale) for the family room, so I am hoping to hang those soon!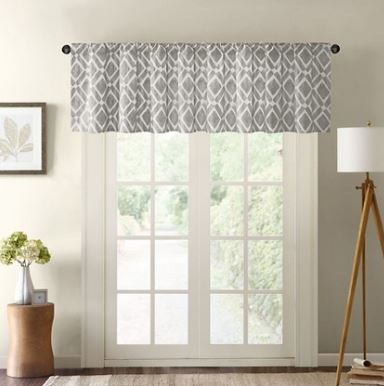 Planning a Disney Vacation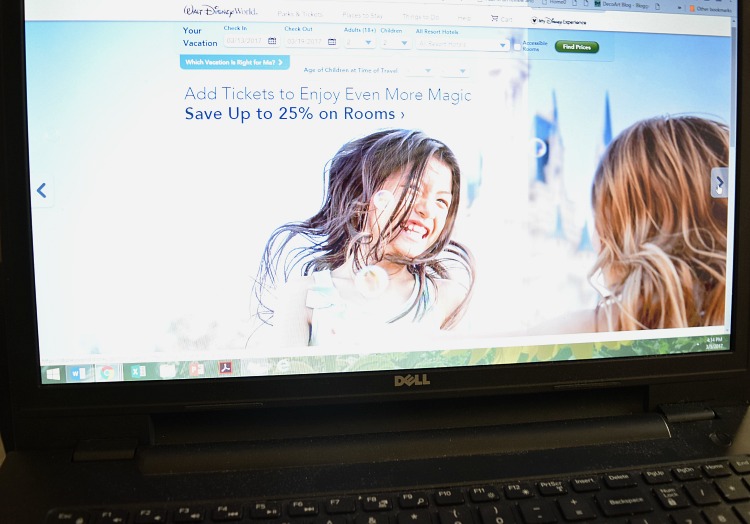 Amidst all my painting and sanding, I took some time out with my husband and kids to book a Disney vacation for the summer! We are so excited. The last time we went to Disney was when our girls were 4 years old. They don't remember our last trip to Disney, so this is the perfect time to go.
I've been meaning to go to disneyworld.disney.go.com/ to start planning our trip. There I can create an account, look up events that will take place during our trip, browse the parks, shops and restaurants and start planning our trip calendar.
I'm hoping to take out some time with my husband and kids to map out what we want to see and do while we're at Disney so we can get the most out of our experience!
Be sure to stop by and see what Carrie at Curly Crafty Mom has been up to this month!