*Thanks to Cutting Edge Stencils for sponsoring this review. I received a wall stencil in exchange for my completely honest review. This post contains Amazon affiliate links. If you click on an Amazon link and make a purchase, I earn a small commission that helps fund this blog. Thanks!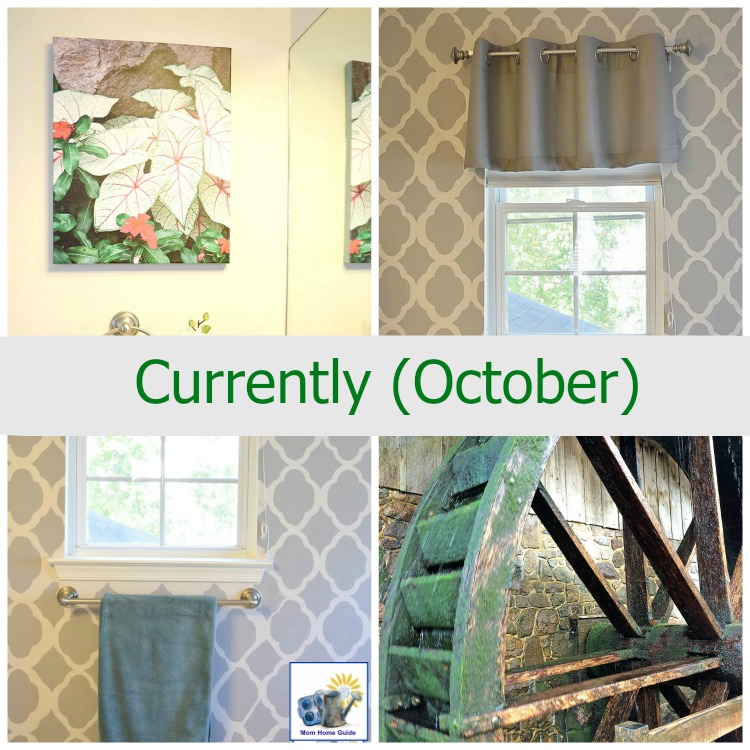 Every month I join Carrie of Curly Craft Mom in posting a "Currently" post. In these posts, I go beyond my usual decorating, craft and recipe topics and share what I am currently excited about and what's going on in my life. I've seen "Currently" posts by other bloggers, too, and it's a lot of fun to read what others have been up to. If you published a "Currently" post this month, please share in the comments!

Stenciling a Bathroom Wall
One big thing I've been into lately is updating my home's master bathroom. For years, I didn't do much to the bathroom, with the exception of painting it gray about two years ago. I've wanted to create a feature wall in the bathroom, so I was quite happy when given the chance to try out and review the Rabat Allover Stencil from Cutting Edge Stencils. I used their Rabat Allover Wall Stencil
to create a beautiful stenciled wall.
I like the look of this Moroccan-inspired stencil. I also chose this Rabat Allover Wall Stencil
because it's what's known as a "filler" stencil — with this stencil, I fill in the pattern with paint instead of just outlining it. I wanted a "filler" stencil because I wanted a darker, stronger look to my stenciled wall, and could get that by adding a darker gray to my already light gray wall.
This is what the bathroom looked like before I started to stencil the back wall of my home's master bathroom. Pretty bland and blah, right?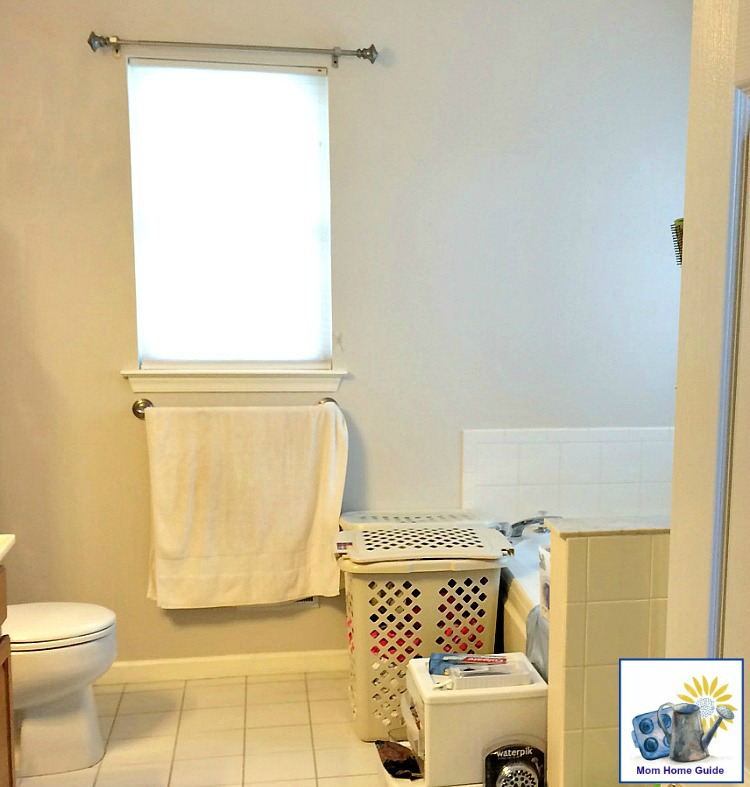 This is what the wall looked like after I stenciled just one panel of the Rabat Allover Stencil.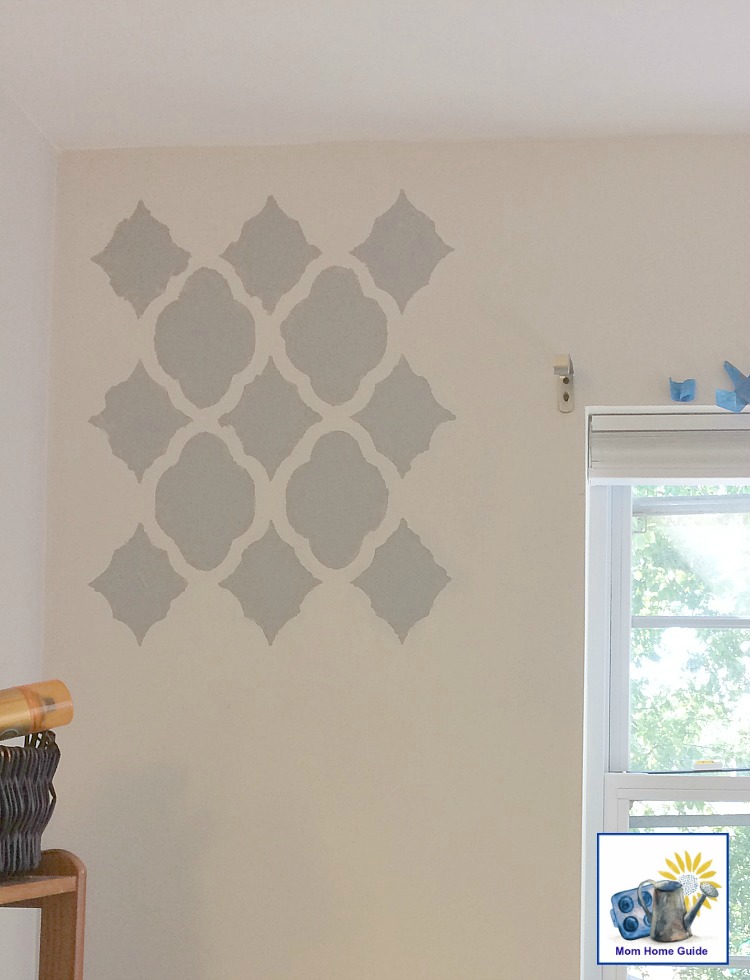 This is what the stenciled wall looks like now.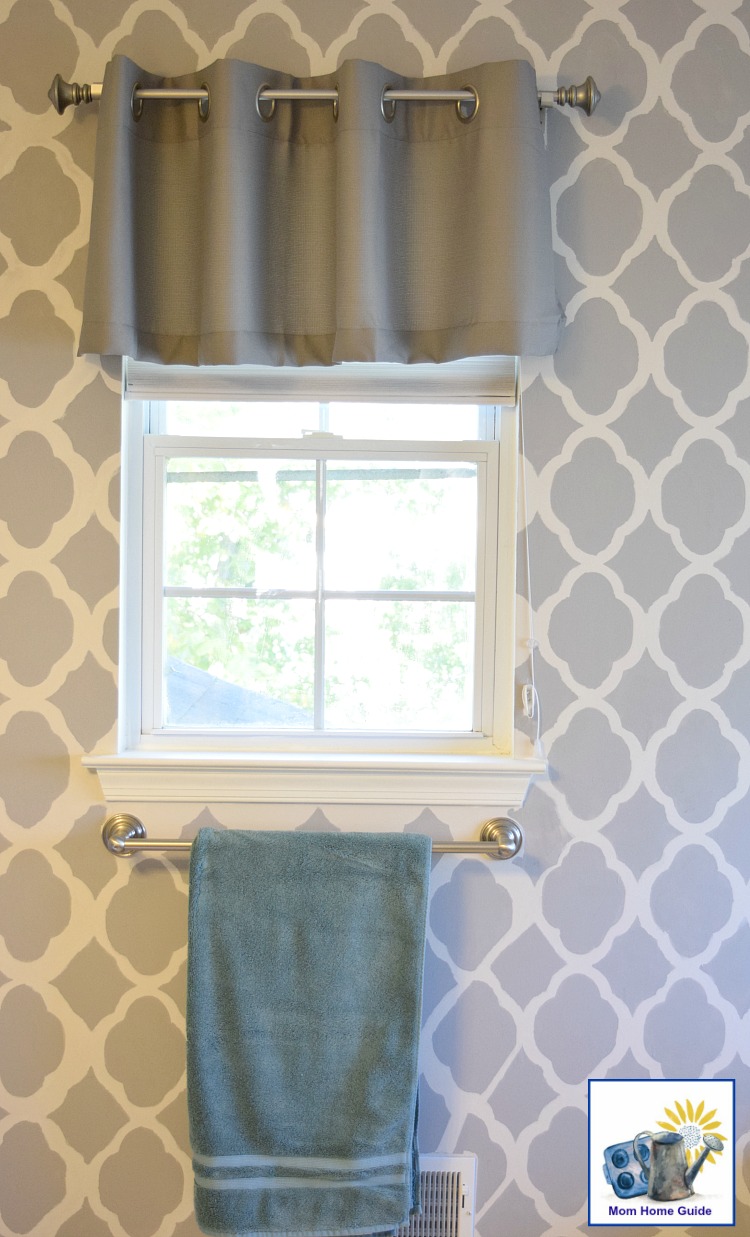 The stenciled wall has been taking me quite a bit of time to complete. I used a Behr flat paint in flannel gray for my stenciled wall. I think a paint with a little bit of gloss in it might look a little better, but I believe in the instructions that came with the stencil, a flat paint was recommended. I might have a little bit of a heavy hand when it comes to stenciling, too, because I spend just about the same amount of time stenciling as I do touching up. But, I am liking the way the wall looks overall.
Bathroom Remodel & Decor
I've added a photo canvas to one wall of my home's master bathroom — on a canvas I printed a photo from one of my family's recent trips to Sayen Gardens, a beautiful public spot in my local area. I think the bathroom is looking much better now that I'm adding some decor.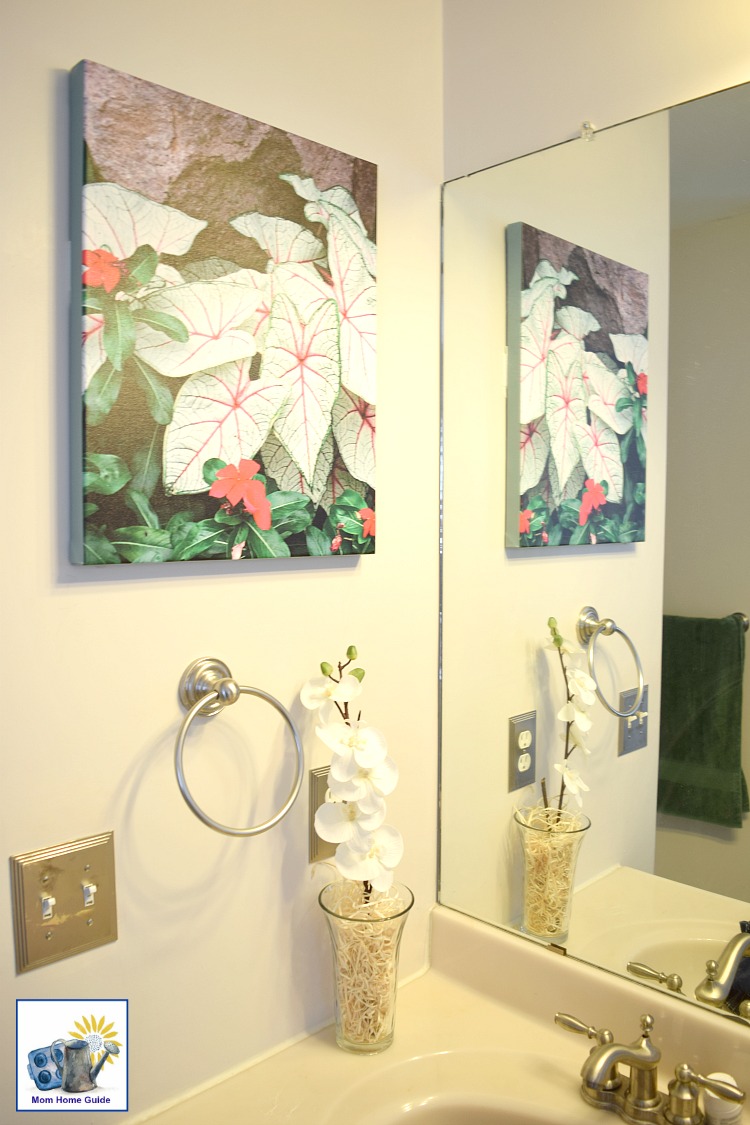 I've ordered a print from another of my family's trips — to a place called Peddler's Village in Buck's County, Pennsylvania. The village is a beautiful and scenic shopping locale. I plan to place the canvas print of my photo — of the village's water wheel — over the jetted tub in my home's master bathroom. I can't wait to hang my print!

More Bathroom Plans
My bathroom has a two-sink oak vanity that I am thinking of possibly painting gray. I've never painted cabinetry before, so I'm a little hesitant to tackle this project. We'll have to see if I do this!
Above the vanity is a full-length, unframed mirror. I am hoping to create a DIY frame for that mirror, too. I'll have to keep you posted!
Be sure to check out the Currently post by my friend, Carrie, at Curly Crafty Mom. She has also recently completed a bathroom stenciling and remodeling project!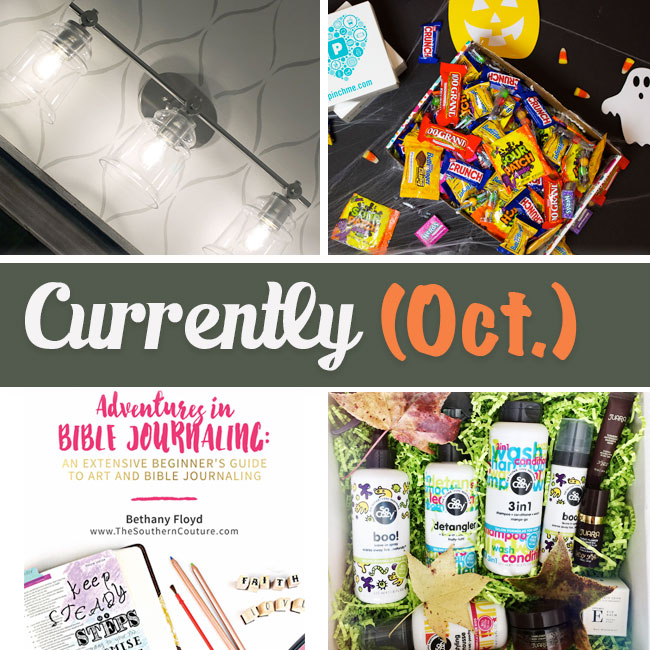 This post was shared at the Thrifty Decor Chick Before and After Projects
Mens Wood Watches