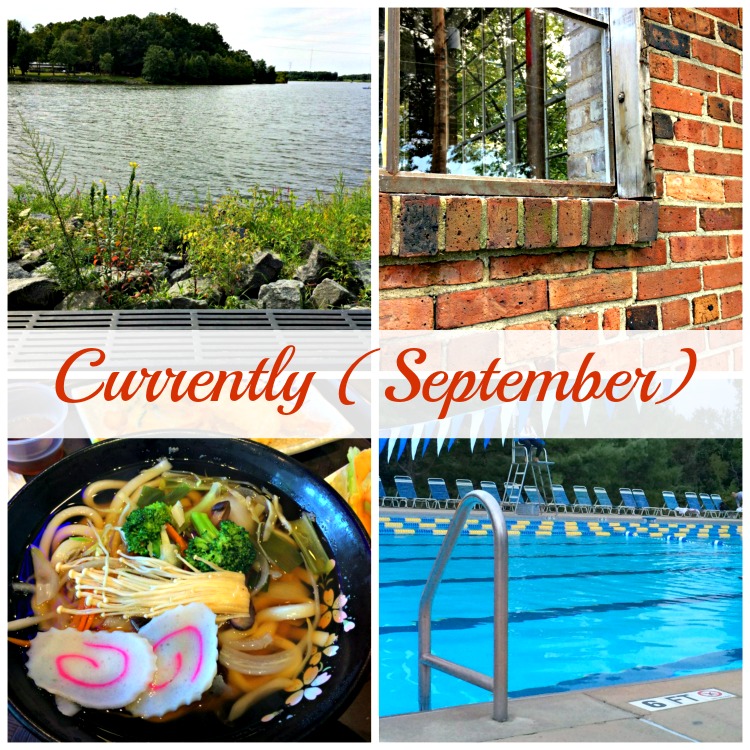 Once I month I take a moment from my usual decorating, decor and recipe posts, and focus on what's "currently" going on in my life. This month my twin daughters passed a big milestone: Yesterday they started their first day of high school. I can't believe they are in high school now!
Last Day at the Swim Club
I tried to enjoy the last few days of their summer vacation with my daughters to the fullest. One afternoon I took one of my daughters to the swim club. (My other daughter doesn't enjoy swimming too much.) My daughter and I enjoyed many days there together over the summer. I will miss those days! I couldn't swim on our last day at the pool club together, however. (Because of my recent surgery.) But I was glad that my daughter got to enjoy the pool one last time this summer. Because it was a cool day, she was the only one in the pool!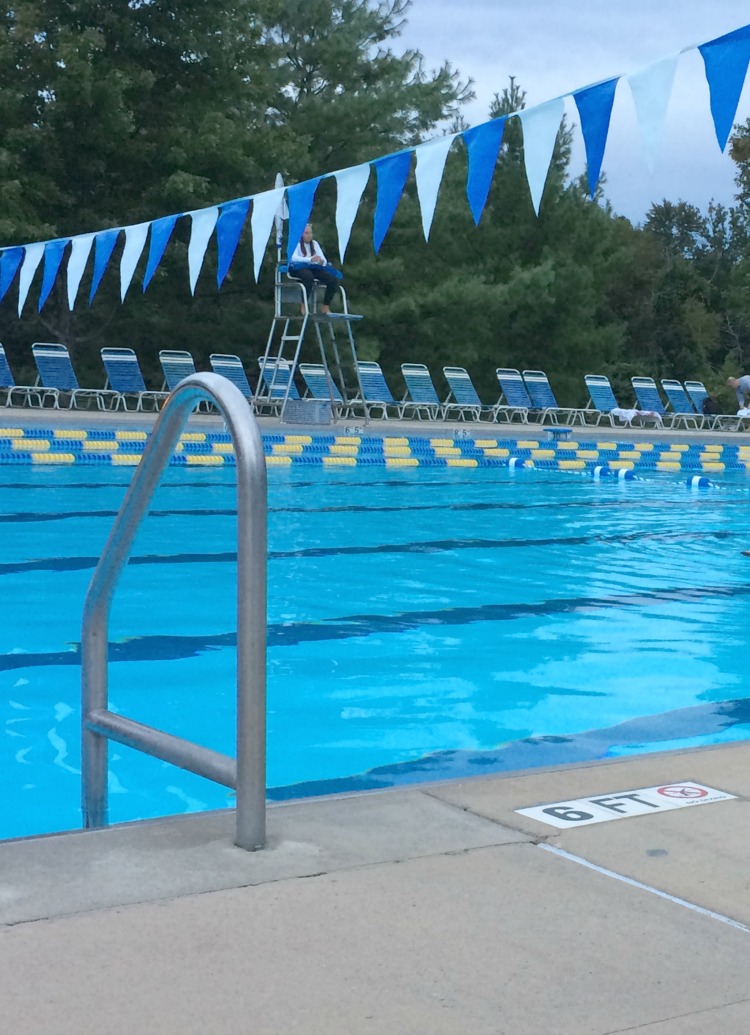 A Picnic Lunch & a Hike
On another of my daughters' last days of vacation, I took them to a local park we enjoy. We brought a picnic lunch (we all chose our own hoagies and drinks) and ate by the lake. After we ate, we hiked for about two hours in the woods that are adjacent to the lake. We even came across some deer in the woods as we hiked.

A Good Prognosis
Last week, I went back to the surgeon who had performed the lumpectomy for my early stage breast cancer. I am still awaiting some test results, but my surgeon thinks that I should be OK. I hope so! After my visit with the surgeon, my husband and I went to a Thai restaurant to celebrate. To start our meal, I got one of my favorites — a soup with coconut milk, vegetables and lemongrass. I usually get chicken in this soup, but this time I got shrimp. It was good!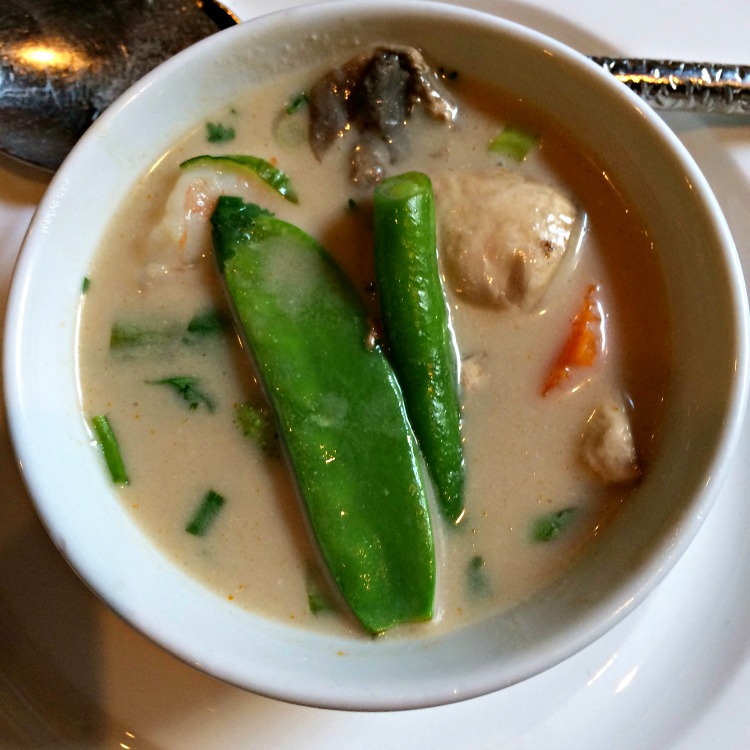 Healthy Walks
I've recently started a "bullet" journal to start tracking my health.(I hope to share more about this bullet journal later this month.) One of the things I've been tracking is how much I've exercised in a given day. Since my diagnosis, I've been doing what I can to take better care of myself. I've been enjoying walks through my town. I sometimes like to snap photos along the way. I shot the below photo on one of my walks.

A Day Out in Princeton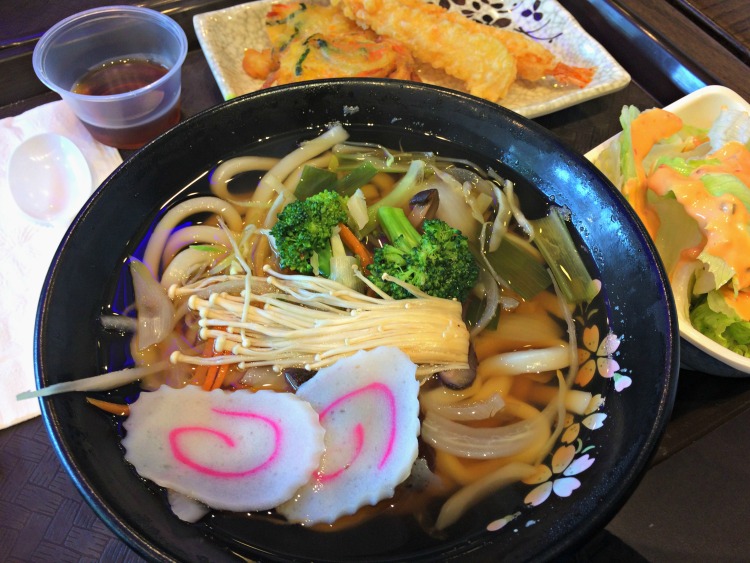 On my daughter's last full day of summer vacation, I took them for a day in Princeton, NJ. We first started with a trip to a fun thrift store on Nassau Street, Nearly New Shop. One of my daughters picked up three fun trendy sweaters there. She loves shopping there!
After we went thrift shopping, we visited one of our new favorite restaurants in town — Hobin Chicken. The restaurant has a wonderful selection of udon/noodle soups. I got a delicious udon soup with shrimp tempura. After lunch, we got some bubble teas from Fruity Yogurt and drank them by the "Fountain of Freedom" on Princeton University's campus. It was fun to watch all the little kids splash around in the fountain.
Our last stop in town that day was at the Morning Glory store, one my daughter's favorite shops in Princeton. There they like to get their favorite Studio Ghibli items and Pocky, a popular Japanese biscuit. We rounded out the day by shopping the clearance section at Target, where my kids found some back to school clothes. In all we had a fun day. I'll miss our fun summertime days together when my daughters go back to school.
Be sure to stop by and read Carrie of Curly Crafty Mom's "Currently" post, too!