I was provided a custom photo canvas from Canvas Factory in exchange for my review. All opinions expressed here are 100% my own.
I enjoy updating and decorating my home. The past few months I've been updating my house, room by room. I recently redecorated my home's living room, and my house's family room, too. Now I'm working on adding some style to my home's master bathroom. My favorite addition to the bathroom so far is the custom photo canvas that I added to the bathroom from Canvas Factory. The photo I chose for my canvas is an iPhone photo I took during a visit with my daughters to our local Sayen Gardens. I love the colors and designs in the leaves. My Canvas Factory print is very vibrant. What's even is better is that one of Mom Home Guide's readers can win a gift code to make a 16 x 20″ custom photo canvas of his or her own from Canvas Factory. (Giveaway open to residents of the U.S. and Canada only.)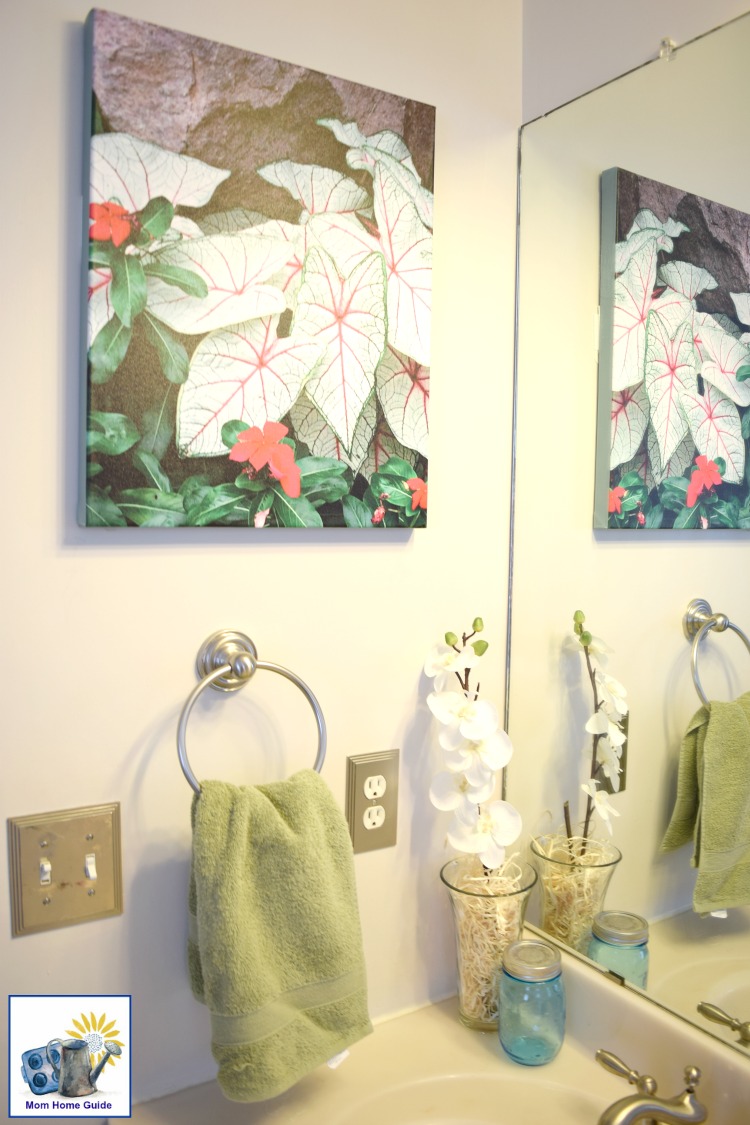 With Canvas Factory, you can easily transform your family and vacation photos into beautiful and unique artwork for you home. It was so easy to use the Canvas Factory website to transform my photo into a custom photo canvas for my home.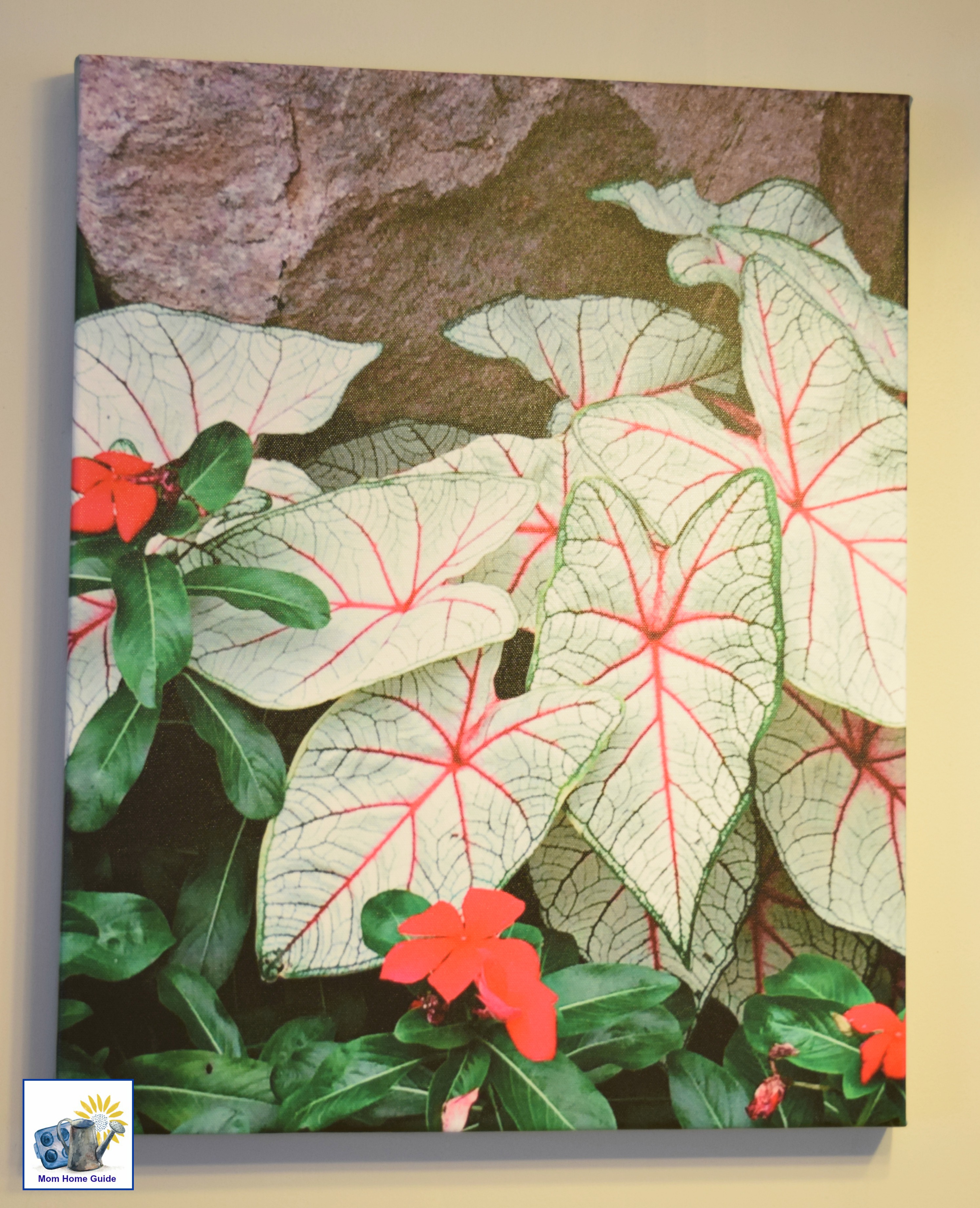 I love making wall prints of my family's travels, so we can remember the special times we shared together.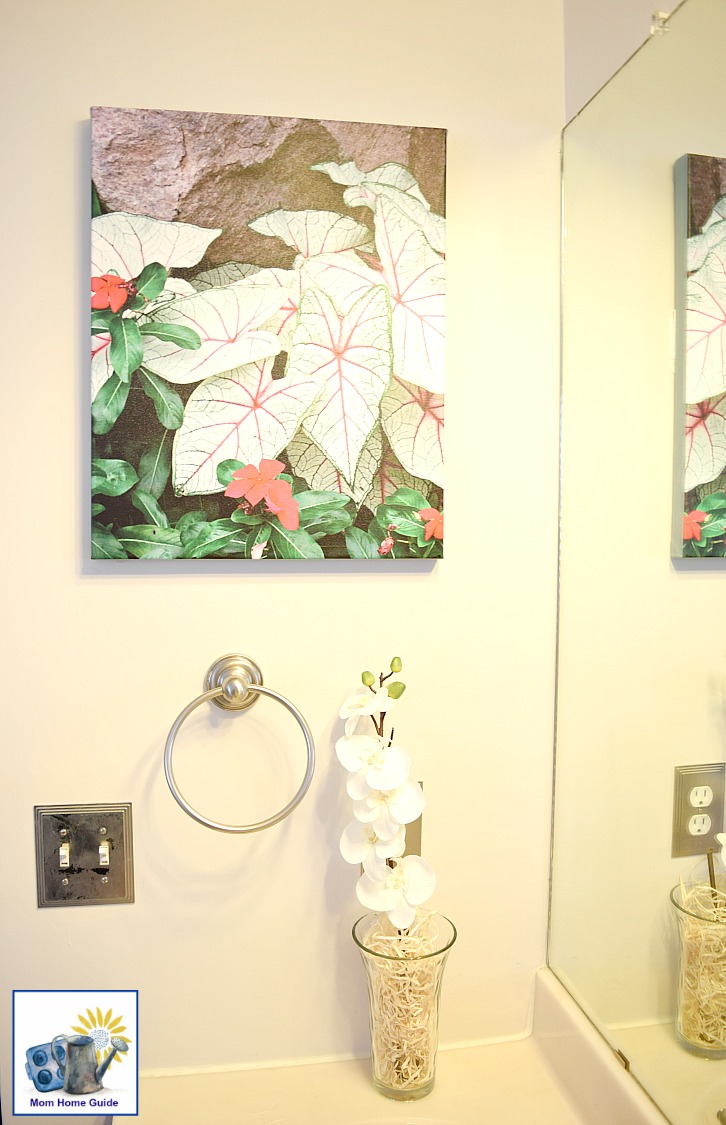 I have a few more updates planned for my home's master bathroom, so stay tuned!

Custom Photo Art Giveaway
Canvas Factory will give away a gift code for a custom photo canvas print (with free delivery) to one of Mom Home Guide's readers! The winning entrant will win a coupon code that can be used to make a custom canvas print.
Canvas prints can be made by uploading a photo to the Canvas Factory website, or by using one of Canvas Factory's high quality images. A canvas print from Canvas Factory is a great way to commemorate a wedding, anniversary, birth or a get-together with family or friends! Use the Rafflecopter widget below to submit your entries. Good luck!
*Canvas Factory will reward one Mom Home Guide reader with a coupon code for a custom 16 x 20″ canvas print. Mom Home Guide is not responsible for the fulfillment of this prize. The giveaway is open to residents of the U.S. and Canada only.
a Rafflecopter giveaway