Thanks to Purple Trail for sponsoring this post.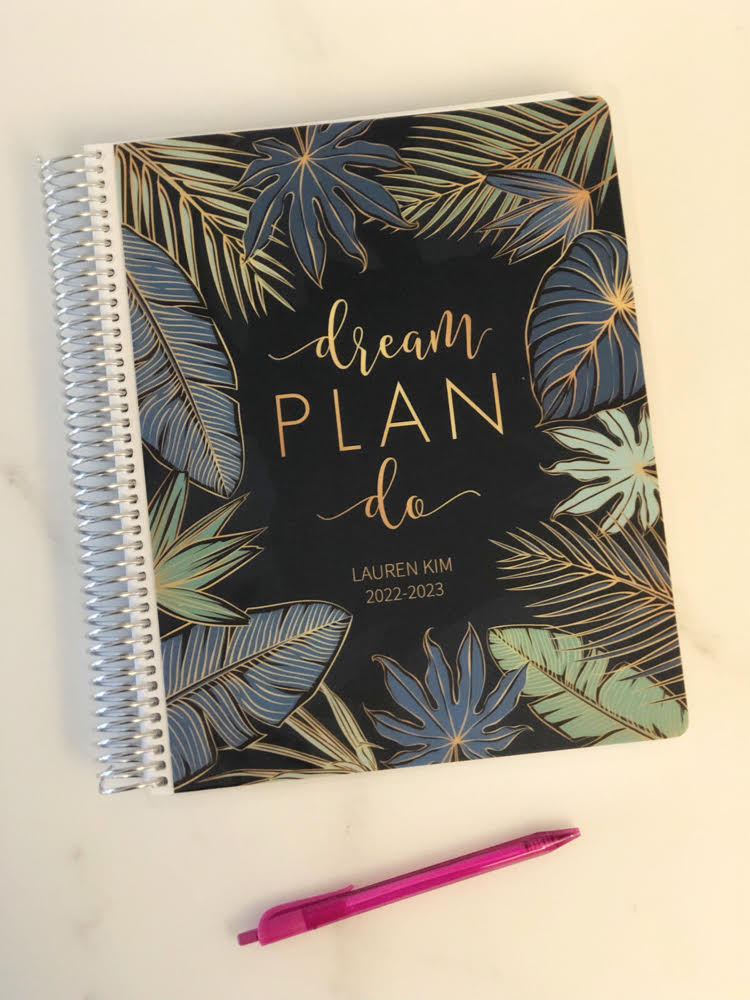 Every year I get myself a new planner. I spend a lot of time searching for the perfect planner, as I rely on my planner daily to remember all of my family's activities. A planner is especially important to me now, as I recently started a new job that keeps me quite busy. I work as a content writer and am often juggling several writing assignments at once.
So when Purple Trail gave me the opportunity to design my own custom planner, I happily agreed. After browsing all of the beautiful planner options at Purple Trail, I chose to customize an Elegant Foliage Daily Planner.
I used the Purple Trail website to design my new planner. I had a lot of choices—there are 9 layout options including weekly horizontal, weekly vertical, weekly hourly, weekly 15-minute, weekly 3-section, weekly quad, daily 1 page/day, daily 2 pages/day and monthly grids. So with Purple Trail, I was able to put everything I need in my planner.

Elegant Foliage Pattern Daily Planner
Big, Sturdy Planner
When I received the planner, I was quite pleased with how sturdy and large my 8.5-inch by 11-inch Elegant Foliage daily planner ($54.95) is. The planner is also available in 6 inches by 8 inches. My new Purple Trail planner has a laminated, durable cover that is easy to clean.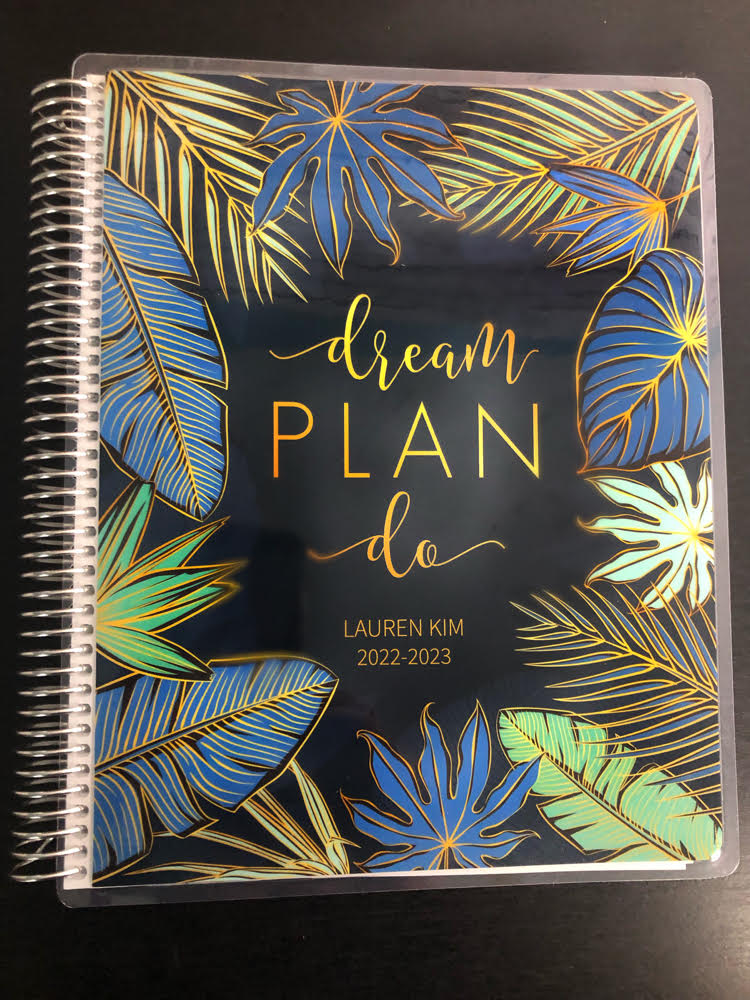 I chose a 12-month calendar, and started my calendar in July 2022, since my current planner runs through June 2022. I kind of wish that I just went ahead and had my new Purple Trail planner start in September of this year, since my new planner is so beautiful and looks like it will be quite handy to use.
The planner is much larger and sturdier than my current planner. (I like my new large-size planner, since my days can get quite busy and I need room to write everything out.)
I plan to keep my new planner on my desk in my home office so I can note my daily tasks for my new job and track my writing deadlines. I just got myself a larger desk for my new job, so there will be plenty of room for my new beautiful, larger-size planner. I think the 8.5-inch by 11-inch planner size is a perfect size for a desktop planner.
Each month of my new planner has a page where I can write that month's important birthdays and events and note other things to remember. Each month also has a large tab that helps me locate that month's pages.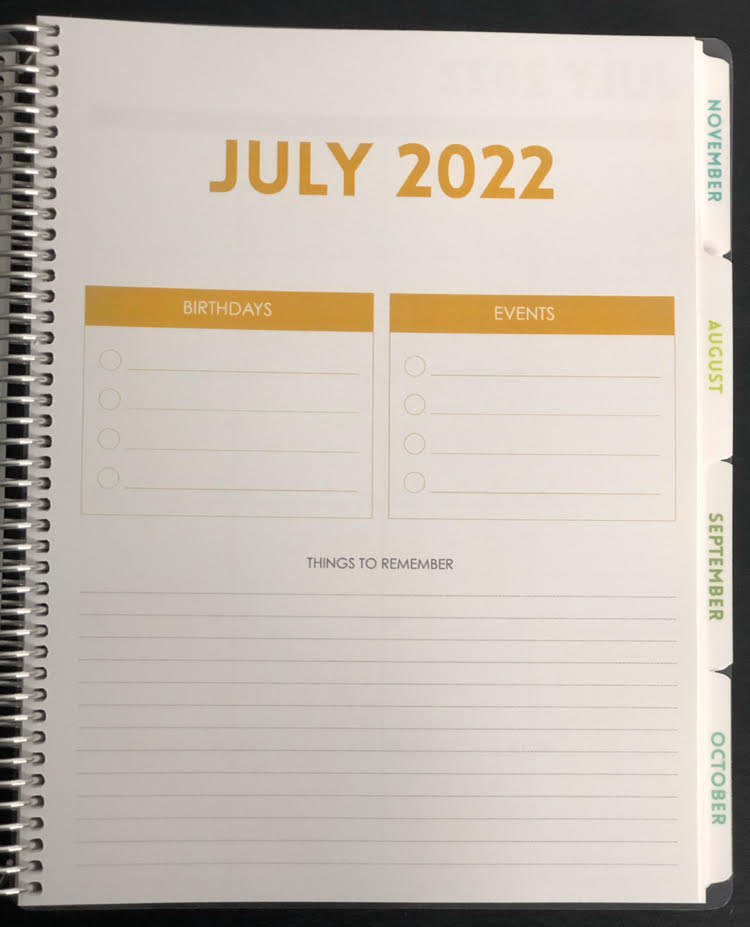 My Purple Planner has month at a glance pages where I can quickly note my events and activities for a particular month.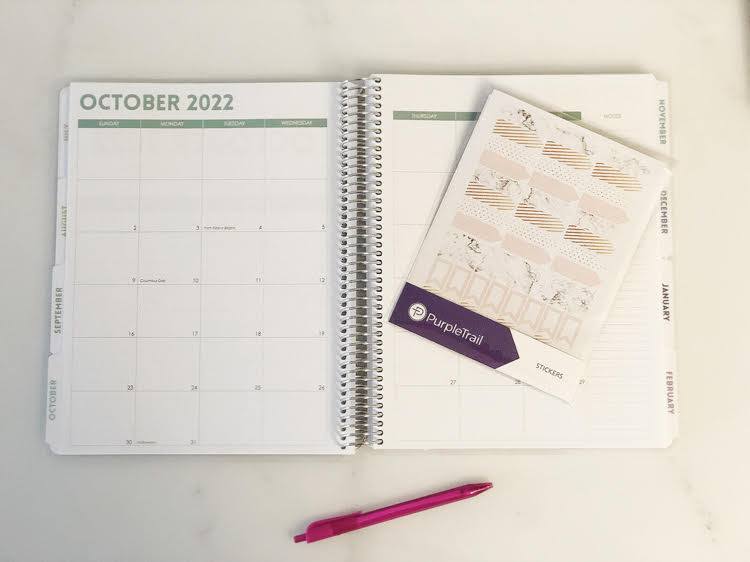 I like that in addition to the monthly calendar pages, I have daily calendar pages where I can note each day's events and must dos.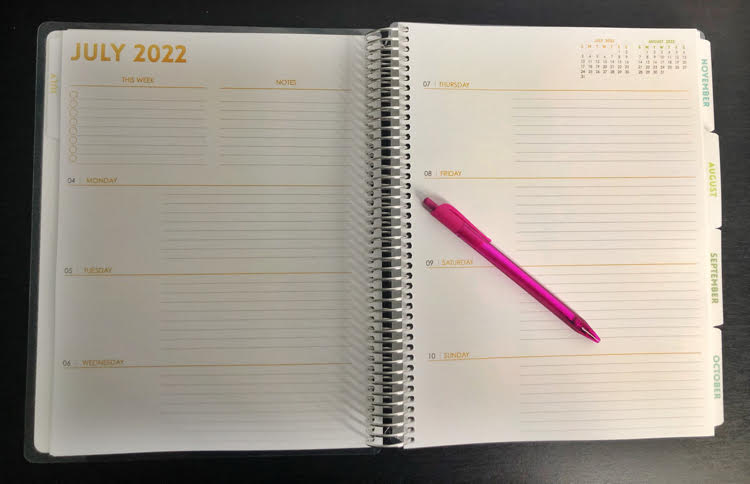 I also ordered some planner stickers from Purple trail to call attention to important events in my planner and add decoration.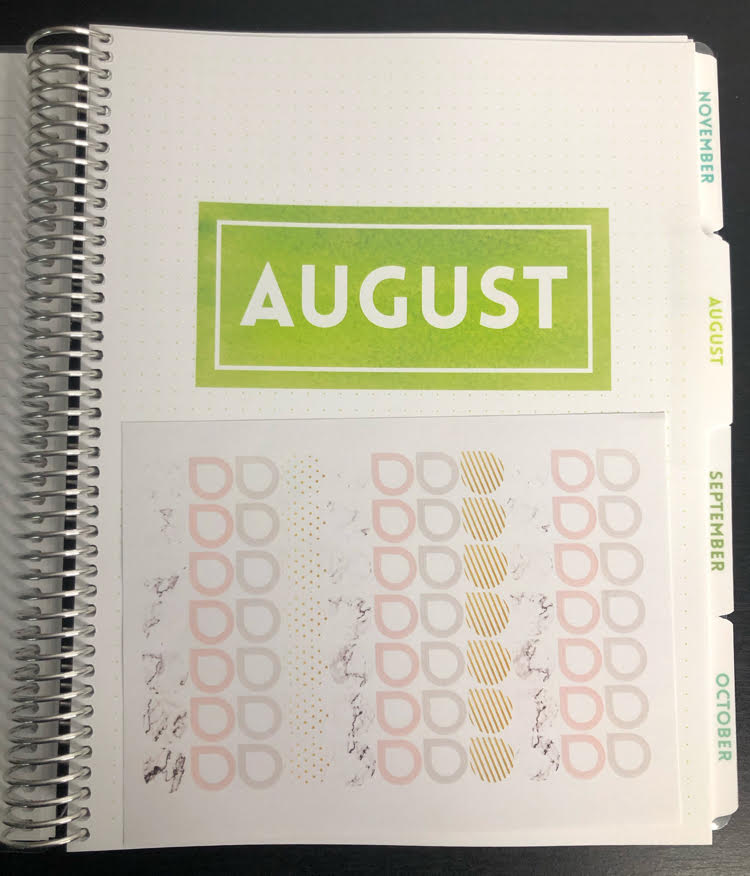 My planner has a colorful two-year at a glance section that's also quite helpful.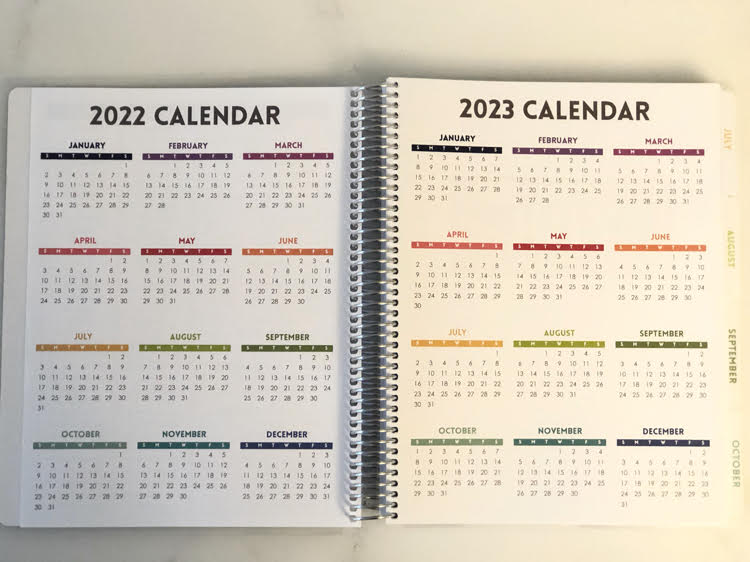 If you need a new planner now, or want to order one for 2022, be sure to check out all the beautiful customizable planners at Purple Trail.