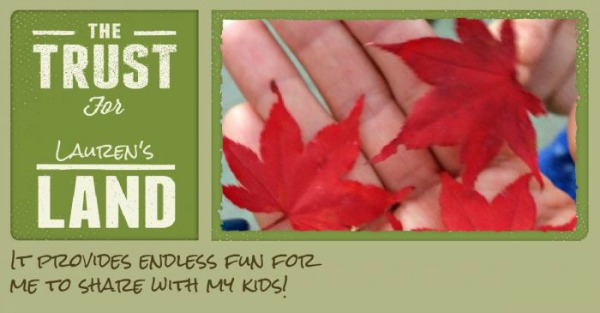 My kids' lives, like so many children's  lives these days, are very scheduled. They have after-school clubs and activities, plus their music lessons in nearby Princeton. So, when my kids have the chance to run around and play, they love it! My kids and I adore taking trips together to the many local parks in our area. That's why I am joining the Trust for Public Land's movement to create and protect parks right in our own backyards.
This is the TPL's mission: "The Trust for Public Land creates parks and protects land for people, ensuring healthy, livable communities for generations to come. We protect the places people care about and create close-to-home parks—particularly in and near cities, where 80% of Americans live." Now, that's something that I 100% support!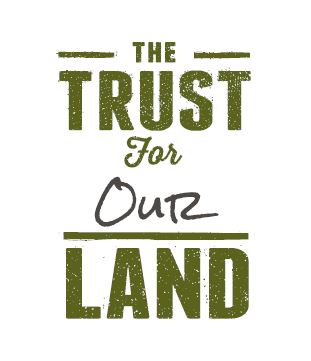 Create Your Own Virtual #OurLand Postcard
Right now, TPL is sponsoring a virtual postcard campaign on their website that asks nature lovers to share a photo of themselves enjoying the outdoors using the #OurLand  hashtag. The postcard at the top of this post is one I shared — it shows my daughters and I each holding a beautiful mini red maple leaf. Go to TPL.org to make your own postcard and share what you love most about the outdoors! We found the leaves at the park that is just down the street from our house. I love that park!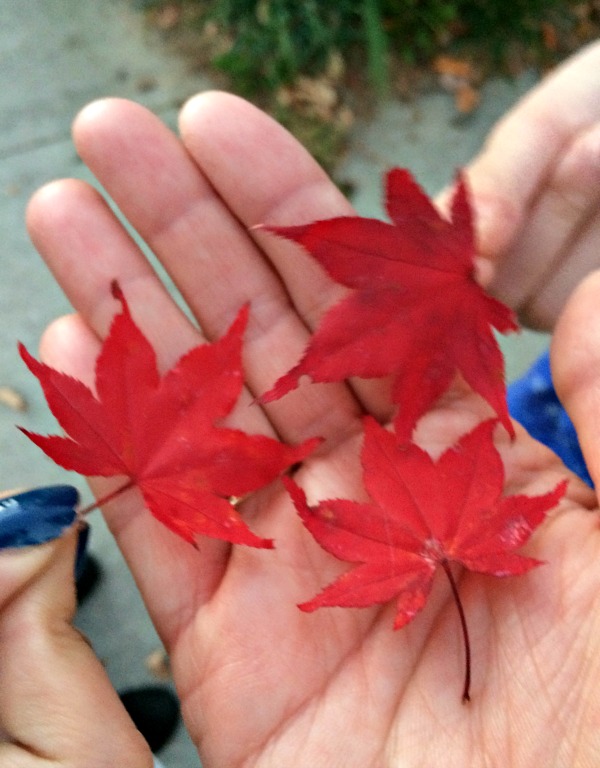 The park is a place that my kids and I have been enjoying since they were tots. When they were younger, they played in the sandbox there and enjoyed the swings. Now that they are tweens, they often go there to get a  bit of jogging and exercise in! In the fall, we love collecting the leaves we find there. My kids and I are lucky that we have our little neighborhood park — America's open spaces are disappearing at a rate of 6,000 acres a day, so not everybody is so lucky to have such a nice open space!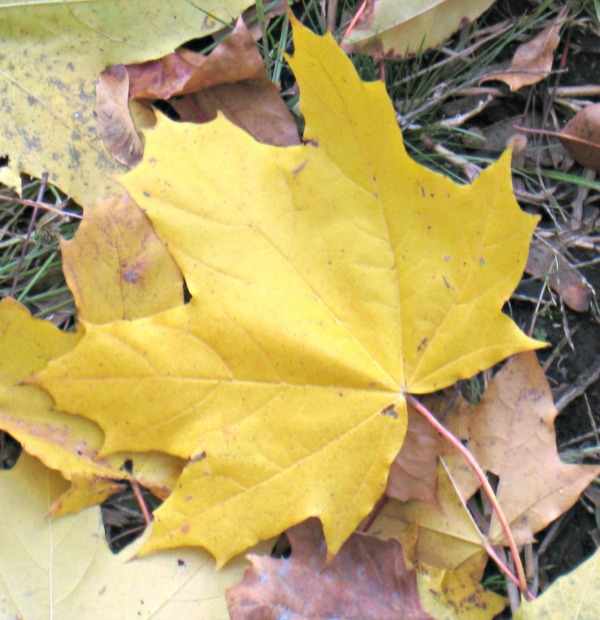 For Thanksgiving, my kids and I like to trace fall leaves onto construction paper, cut them  out, and string them across the fireplace mantel. Then my family takes turns writing on a leaf what we are thankful for! It's a fun tradition, and the paper leaf banner makes for a pretty and inexpensive Thanksgiving decoration!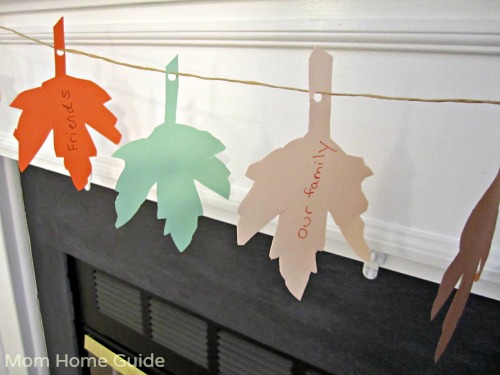 This year, I will be writing on a leaf that I am thankful for our open spaces — it provides fresh air and many happy moments for me and my kids to share! Share your own personal stories and join in the movement to protect #OurLand,  at TPL.org so future kids can have the  same opportunity!
Please watch the below video about The Trust for Public Land's movement to create and protect parks?