Thanks to Kraft-Tex for providing me with the kraft-tex paper fabric used in this post. This post contains Amazon affiliate links.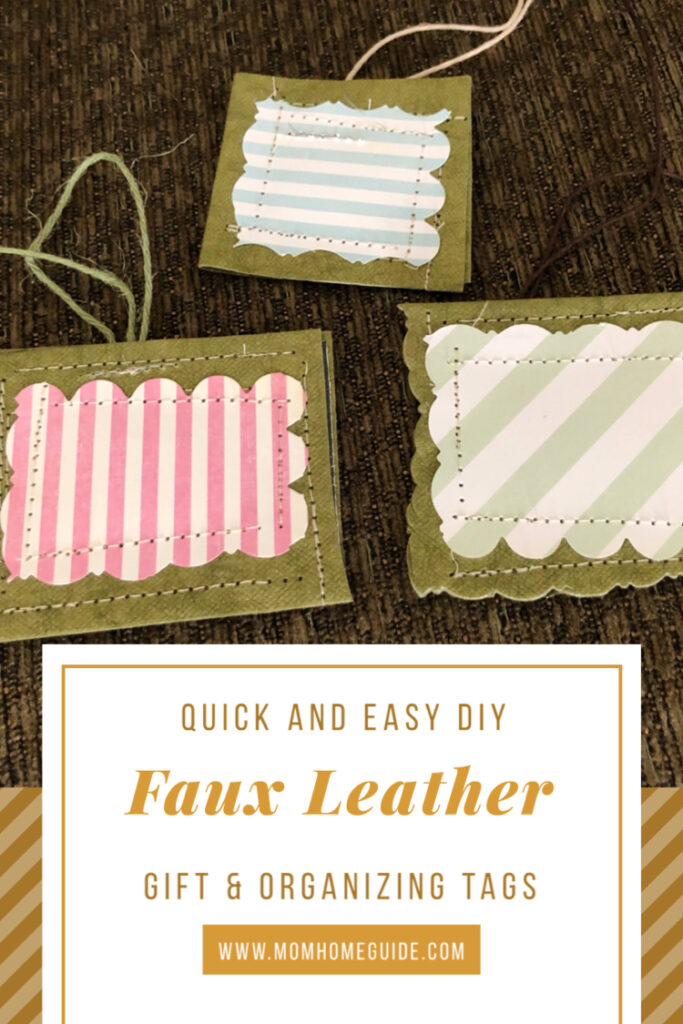 It's time for the May Pin Challenge! The purpose of the Pinterest Challenge is to motivate us to not just pin, but to make it happen! This month's challenge is about Father's Day or projects geared towards the men in our lives. For this month's challenge, I made quick and simple DIY tags for gifts and organizing. (One of the tags is a special anniversary gift tag for my husband.) This is the pin that inspired my project.
TO JOIN NEXT MONTH'S #PINTERESTCHALLENGE, CLICK HERE TO SIGN-UP ? June Pinterest Challenge
For more Pinterest inspired projects from this month's Pinterest Challenge hosts, check out the links at the bottom of this post!
My Pinterventures • Across the Boulevard
Cookies Coffee and Crafts • Farm Girl Reformed • Slices of Life
Decorate and More with Tip • Purple Hues and Me
Life Beyond Kitchen • Simple Nature Decor • White Arrows Home
Mom Home Guide • Stone Cottage Adventures • Teadoddles
Our Good Life • My Family Time
kraft-tex Paper Fabric Tags for Organizing & Gifts
A while back, I received three beautiful rolls of kraft-tex paper fabric to try out and review. kraft-tex is paper fabric that can be used like regular fabric – it can be washed and sewn. The kraft-tex that I received was hand-dyed and pre-washed. I chose a roll in moss, one in saffron and one in denim.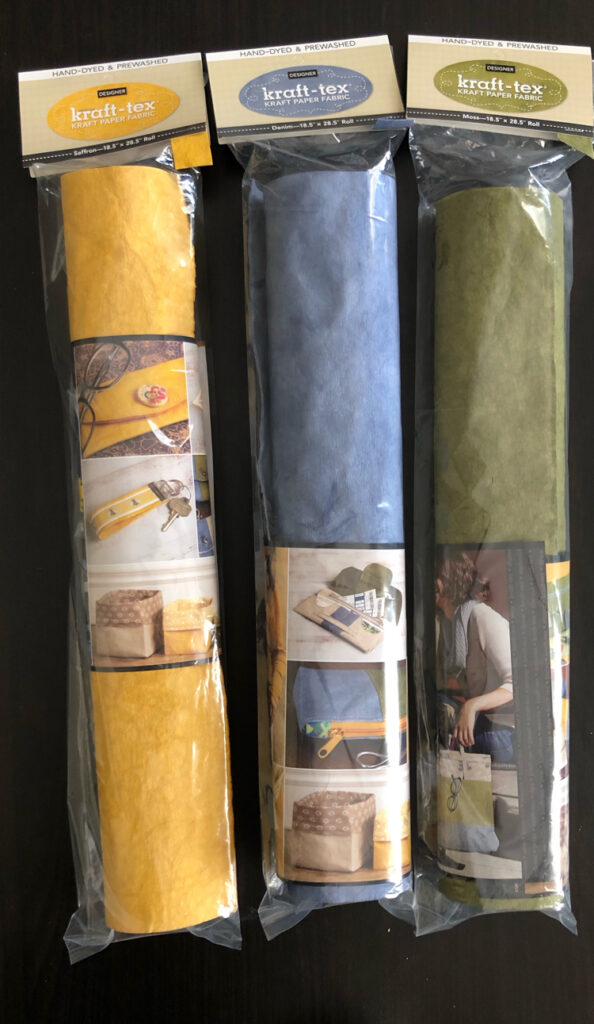 I've been meaning to plan a project for my beautiful kraft-tex paper fabric for quite some time! I"m still not sure what I want to do with most of the paper – it's so nice and the colors are so beautiful that I want to do something special with it! I decided to use just a little of the fabric for DIY tags that can be used for organizing and gift tags. I am looking forward to planning another project or two with the rest of my kraft-tex!
Since my state is still in shutdown, I have been spending more time organizing my house. I can really use some tags to identify the cloth bins of clothes that I have been adding to my closet. (E.g., recently I packed away a cloth bin filled with winter scarves, gloves and hats.)
Also, with Father's Day, and my husband's and my 25th wedding anniversary coming up, I could use some gift tags! So, I made some organizing tags and one to add to my husband's anniversary gift. I'll have to make some more gift tags for Father's Day!
What's great about kraft-tex fabric paper is that it is durable like fabric and can even be sewn! The kraft-tex fabric paper has the look and feel of leather.
How to Make kraft-tex Gift Tags
Supplies
kraft-tex Hand-Dyed & Prewashed: Kraft Paper Fabric
Sewing Machine
Decorative Paper Edge Scissors
Scrapbook Paper
Sewing Scissors
Hemp Cord
Making my kraft-tex tags was so easy! For each tag, I cut out two equally sized squares of kraft-tex paper fabric with sharp sewing scissors.
I clipped the two pieces of kraft-tex paper together.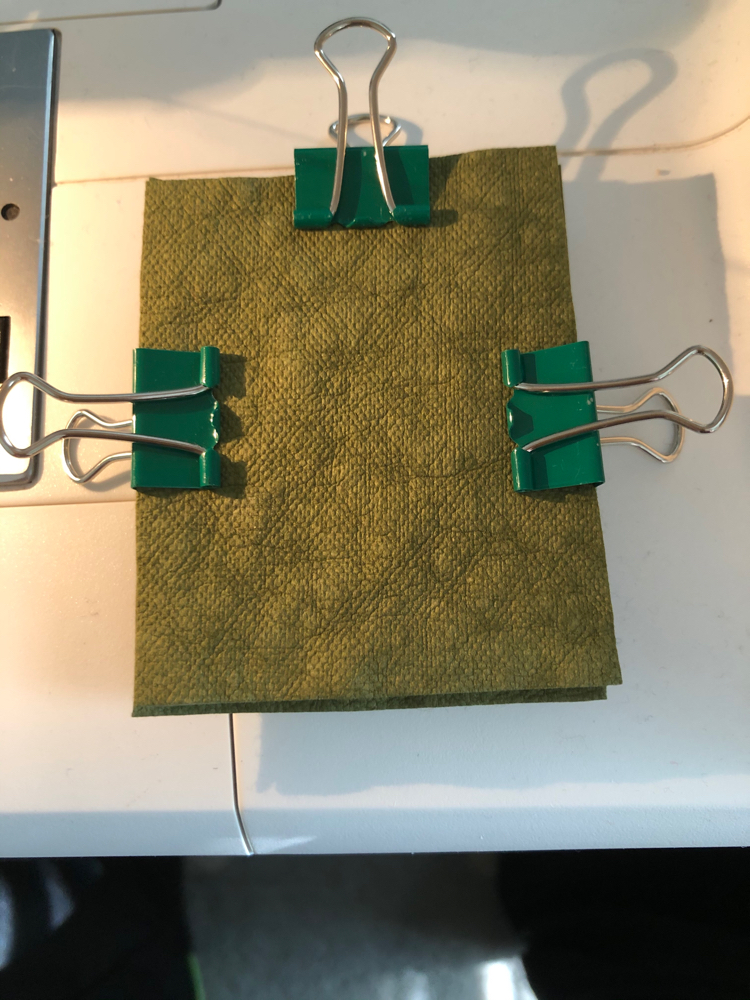 I then used my sewing machine to sew around the edges.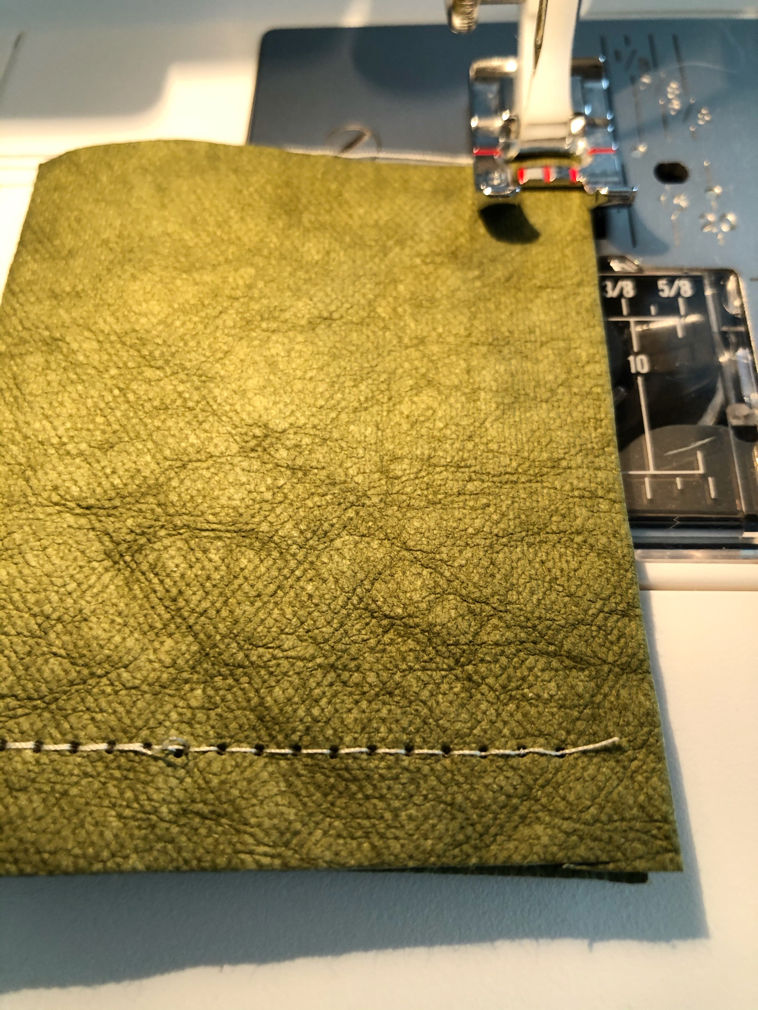 I used scalloped scissors to cut decorative pieces of scrapbook paper and sewed those on top.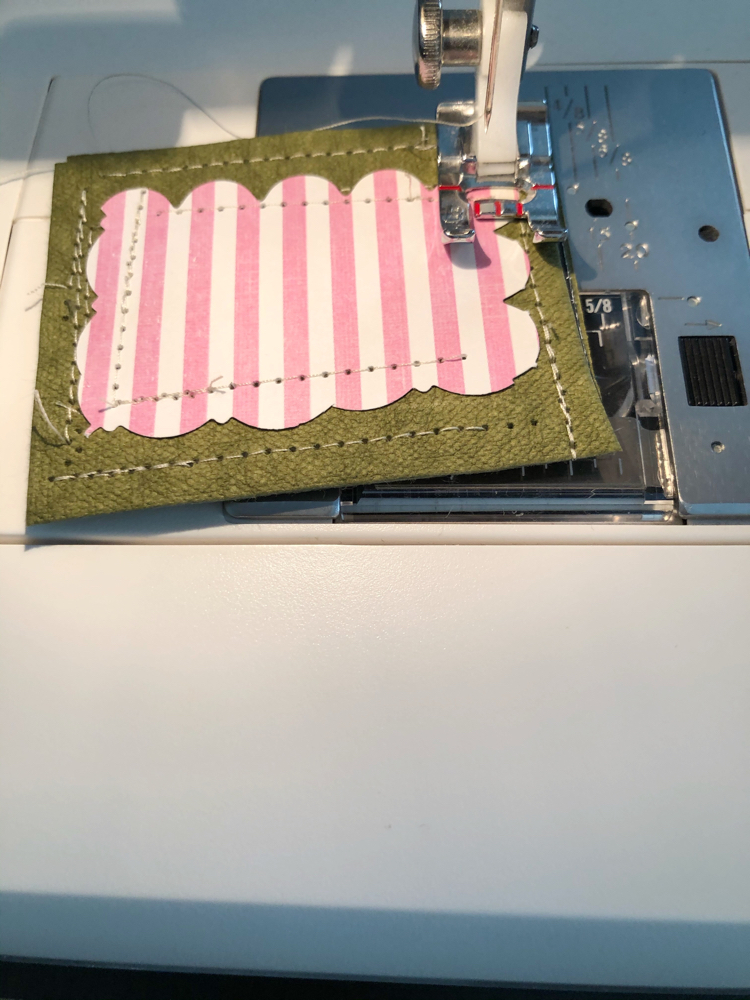 I then used my sewing machine to sew on length of hemp cord to serve as a tie for each gift/organizing tag. (I looped the cord and sewed it to the tag at the loop, so I could later use the open ends of the cord to tie on the tag.)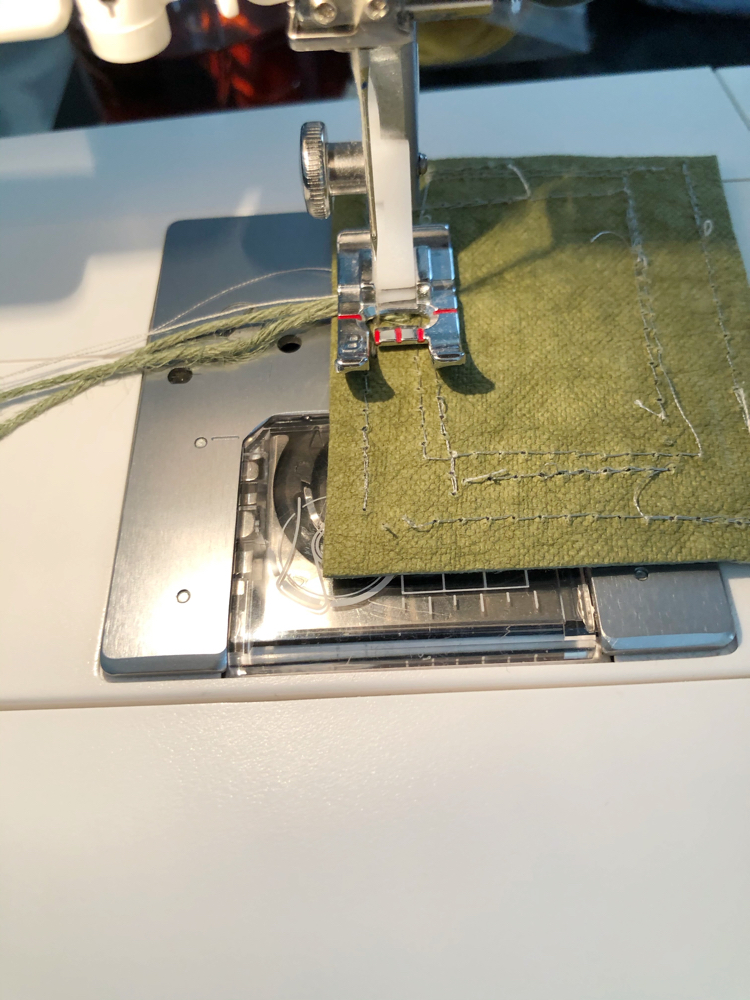 I made one tag for my husband's anniversary gift – we celebrate our 25th anniversary this month! Because we are basically stuck at home, we have agreed to plan a bigger celebration for our anniversary later. But I did get him a small gift to celebrate this month.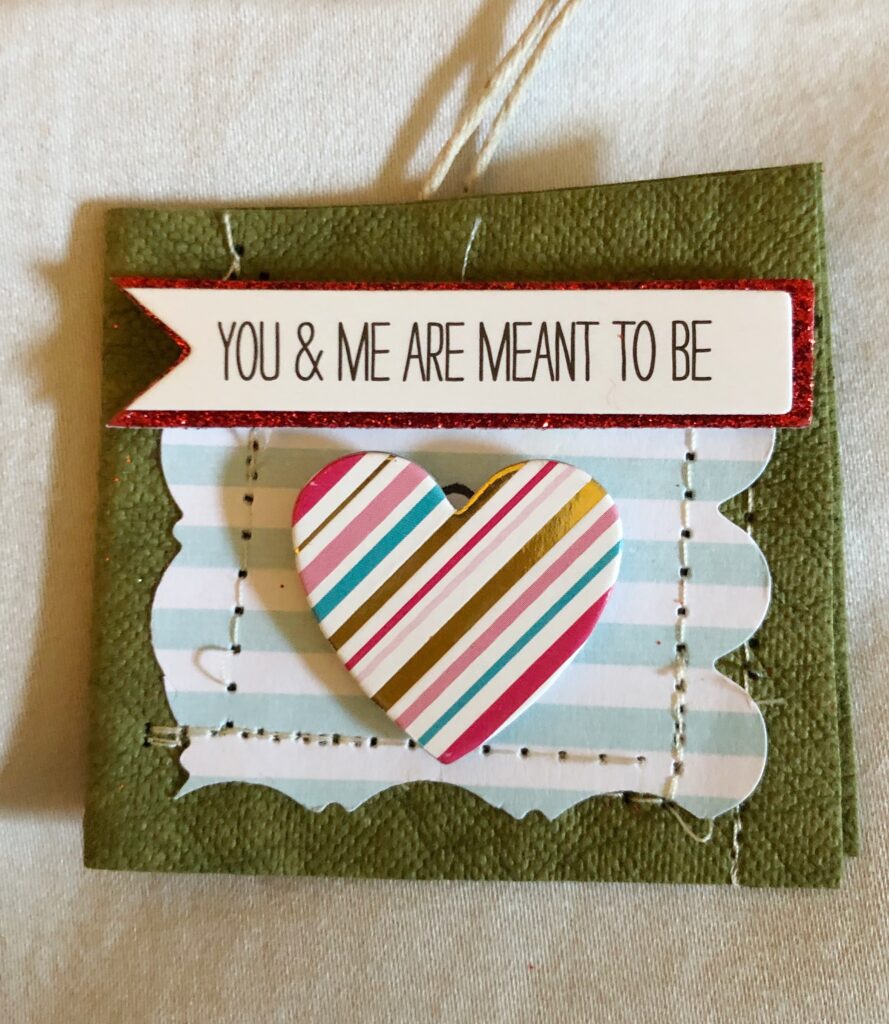 I used one tag for a bin of winter clothes that I put together. (For storage on an upper shelf in my bedroom closet.)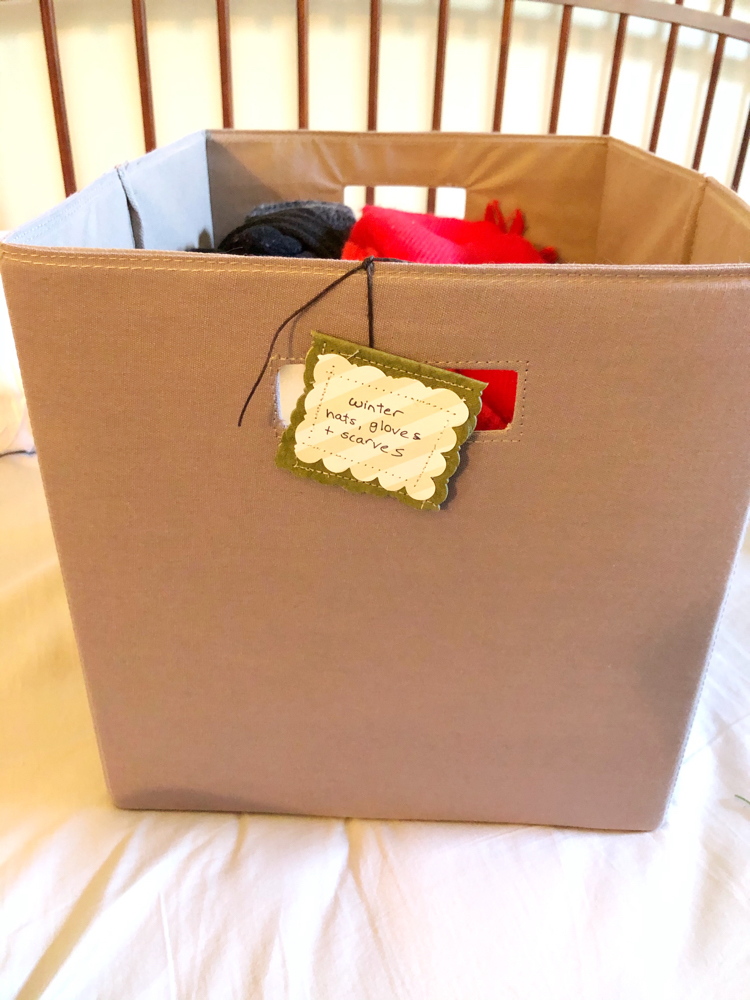 The photo below is a closer look at my DIY faux leather and scrapbook paper organizing tag.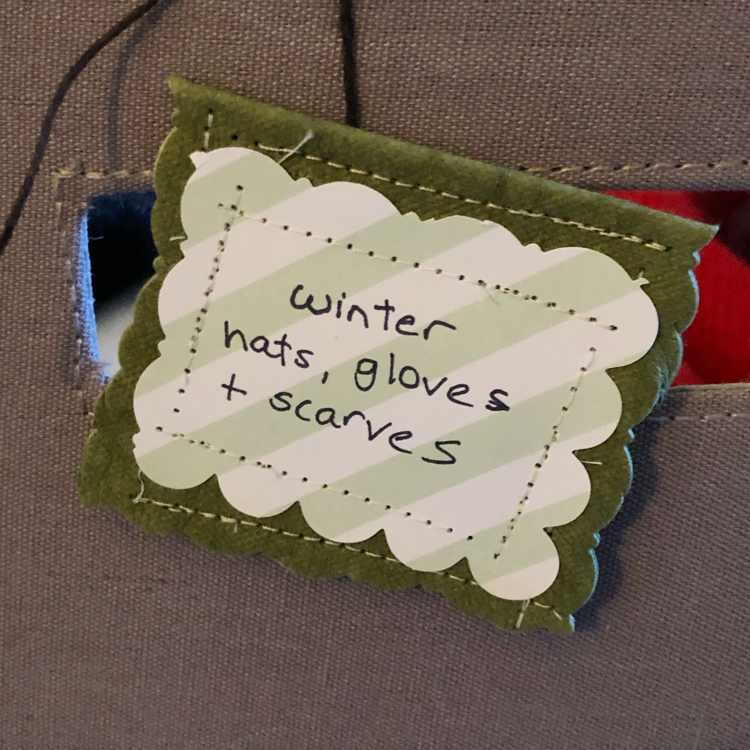 I also made a tag for a box of clothes that I put together – the box holds old clothes that I use when working on my various projects – painting, working in the garden, etc.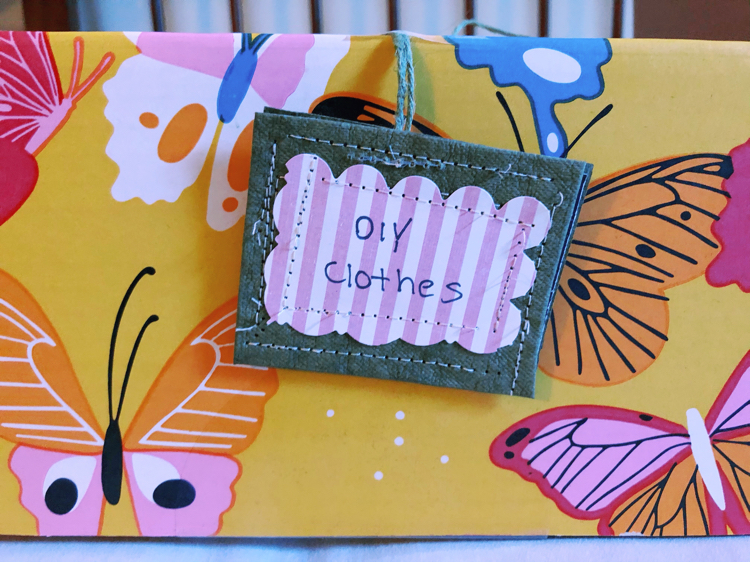 Pin this project for later!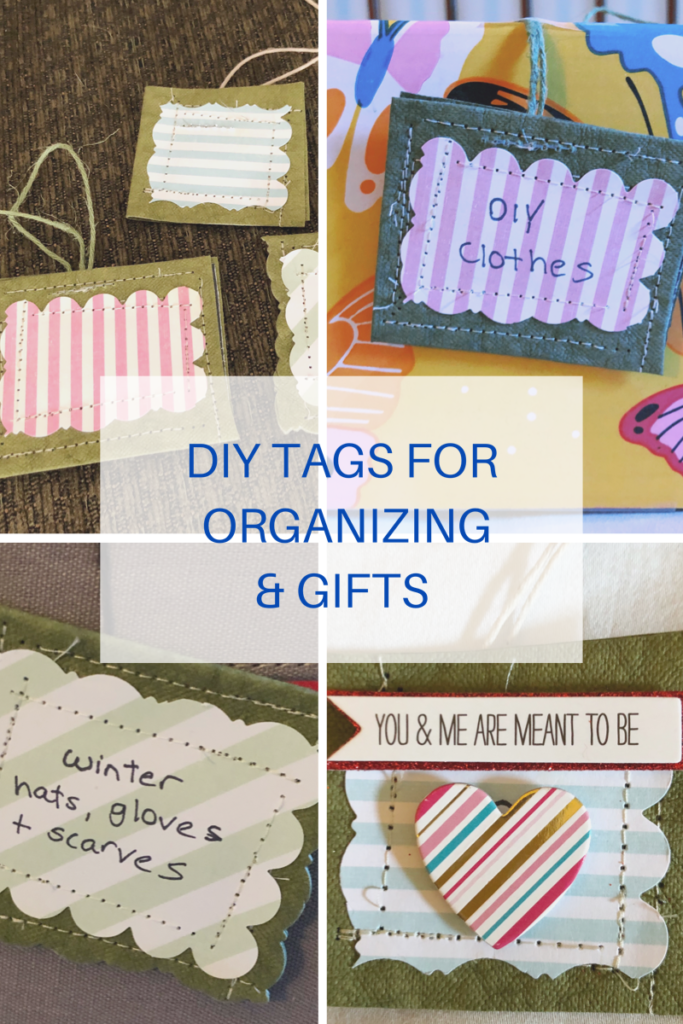 Have you ever worked with Kraft-tex paper? If so, I'd love to see your projects!
Now, let's see what the other hosts have created!
You are invited to the Inlinkz link party!