This post was sponsored by Dunkin' Donuts as part of a Influencer Activation for Influence Central. I received complimentary products to facilitate my review.
With kids' busy schedules these days, it can be rough for moms like me to find time to spend with treasured friends. So, when a weekend recently opened up, I jumped on the chance to invite some of my closest friends over for a casual get-together.
I held my party shortly after my birthday, so it was nice to get together for some delicious coffee instead of more calorie-laden, treats!
I have a new coffee and hot beverage bar in my home's kitchen that is perfect for entertaining friends on a cold winter day. The centerpiece of the beverage bar is my family's Keurig coffee maker– we use it daily to brew warm and cozy beverages. We use our beverage bar throughout the year, but we especially love the beverage bar when the outside temperature starts to fall! You can be sure I'll be using my beverage bar frequently as the snow falls!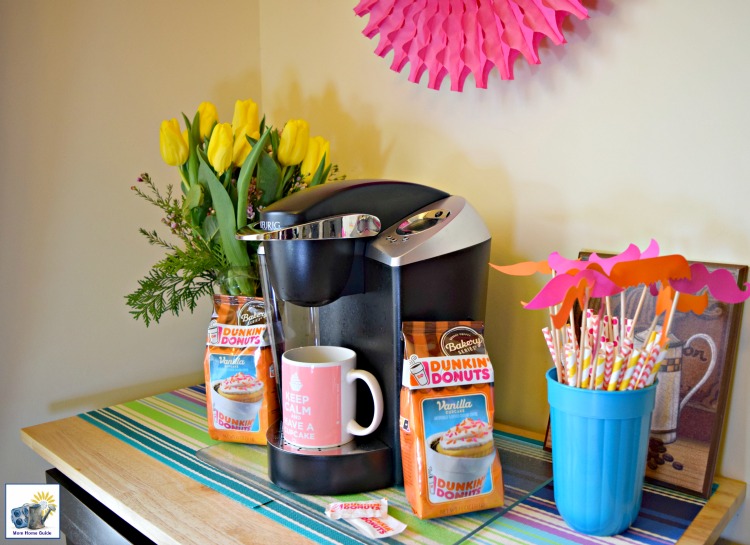 I recently stocked my coffee/beverage center with Dunkin' Donuts Bakery Series Vanilla Cupcake Flavored Coffee. The new flavor is part of Dunkin' Donuts' Bakery Series line, which is a collection of bakery inspired flavors.

I like that with flavors like Vanilla Cupcake, I can enjoy the sweetness of a bakery treat without actually overindulging! (Which is great for someone like me who has very low will power when it comes to sweet treats!)
What's great is that the new Dunkin' Donuts Bakery Series Vanilla Cupcake Flavored Coffee can be found right in my local supermarket. (Visit the Dunkin' Donuts website to find a retailer near you that carries the new Vanilla Cupcake Flavored coffee.)
For my party, I decorated my beverage station with yellow tulips and orange and pink party decor. I love how the colors brighten up my kitchen — I still have the party decor up!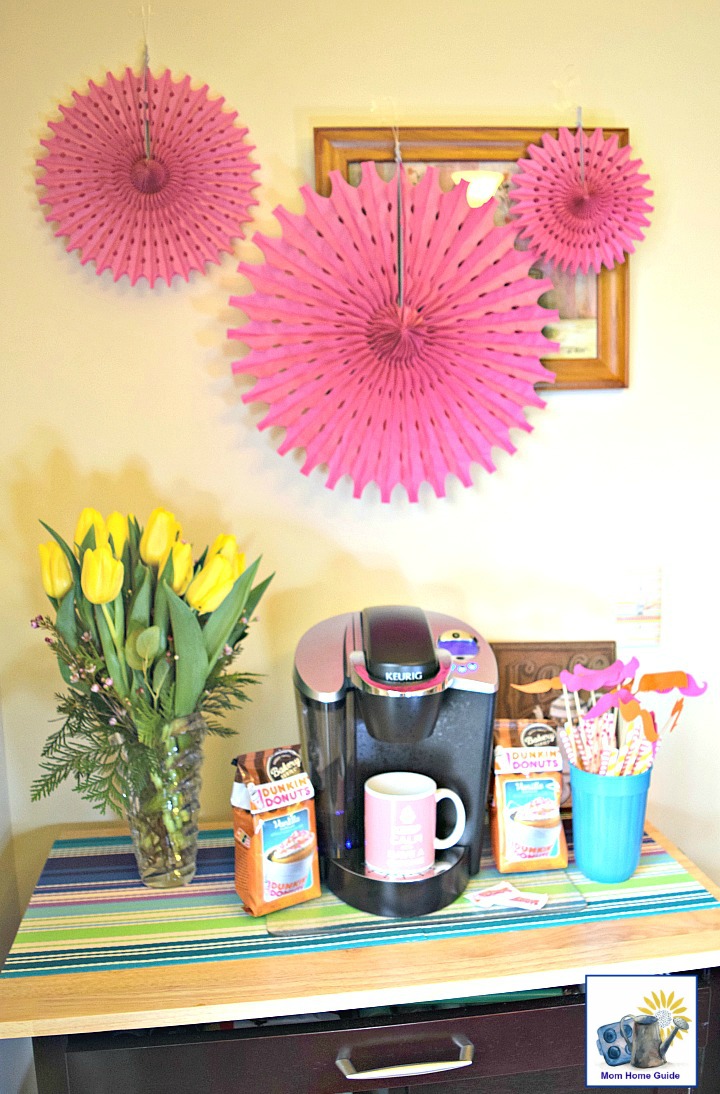 My friends and I enjoyed our Vanilla Cupcake coffee straight up, but the incredibly popular Hungry Girl has paired with Dunkin' Donuts to create some really delicious coffee recipes — recipes like White Chocolate Glazed Donut Coffee and Sticky Bun Coffee.
My friends and I all gathered around my big farmhouse table in my kitchen and enjoyed our Vanilla Cupcake coffee from Dunkin' Donuts. Some of my closest friends are from out of town, so it was nice to have the time to enjoy some coffee together and chat! We didn't need anything fancy to have a nice afternoon together — all that was needed was some tasty coffee and good conversation!

I tend to prefer coffees with sweeter flavors, so the new Vanilla Cupcake flavor is a good one for me! I am loving that there was a bag or two of the Dunkin' Donuts coffee leftover after the party!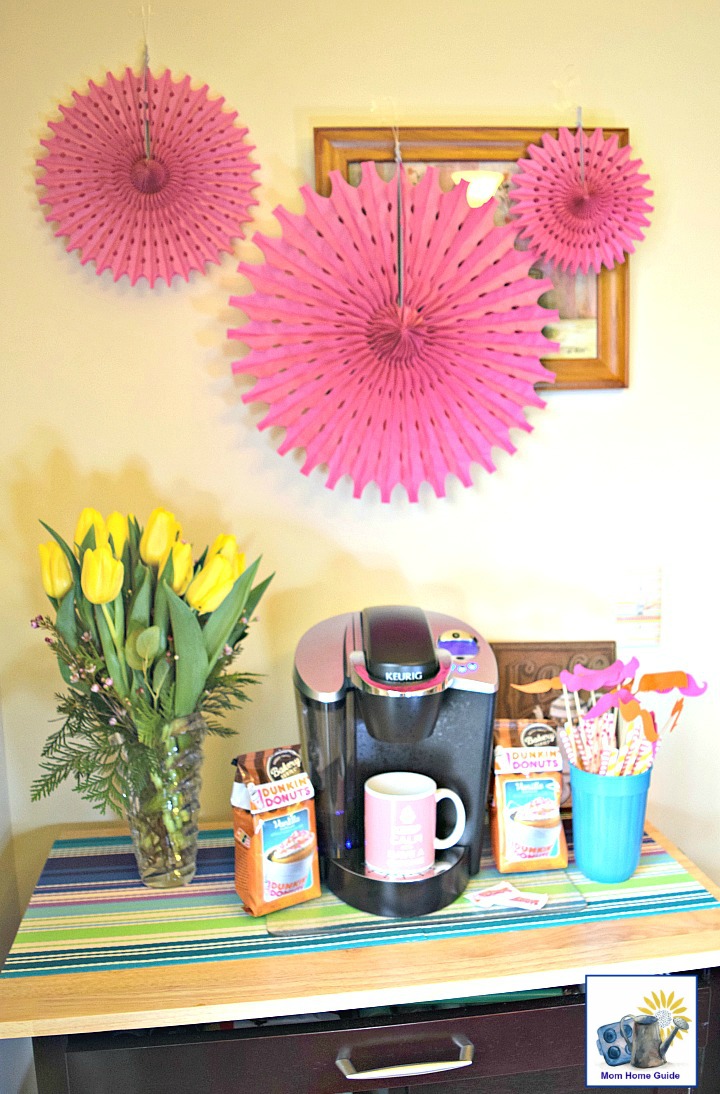 The party was a wonderful way to catch up with friends and to look forward to more good times together in the new year — we promised to spend more fun afternoons together in 2016! After all, you can never have too much coffee or too much time with special friends!