Thanks to JORD for sponsoring this post.I was sent this watch for free to facilitate this honest review. The opinions expressed in this post are my own.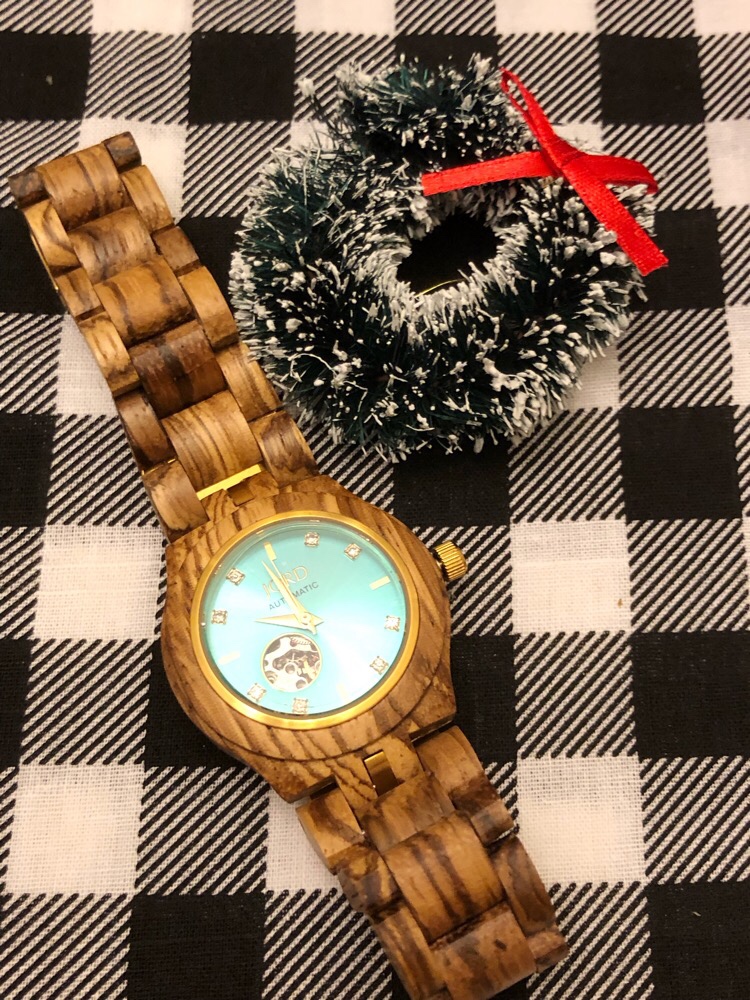 The holidays are a busy time! There are gifts to buy, parties to plan and so much decorating to do. It can be difficult to get everything done! Luckily, JORD gifted me recently with one of their classic wood watches. My beautiful new watch has been extra helpful in helping me stay on schedule and tick off items on my to-do list. What's great is that you might be able to have a new JORD watch this season, too! Check the bottom of this post for the chance to win $100 off any JORD watch! (All entrants will receive a 10% off gift code.)
The watch I received is the Cora Zebrawood and Turquoise. The watch has a beautiful zebrawood band and a turquoise watch face. I love the blue-green of the watch!
My watch, like all JORD watches, came with a free cedar humidor watch box, a cleaning cloth and a 6-month supply of JORD preserve. The preserve is an especially formulated wood treatment gel that can be applied with the included applicator pen to protect the fine wood of my watch. I love that my JORD watch has its own beautiful protective storage box and cute little pillow to rest on.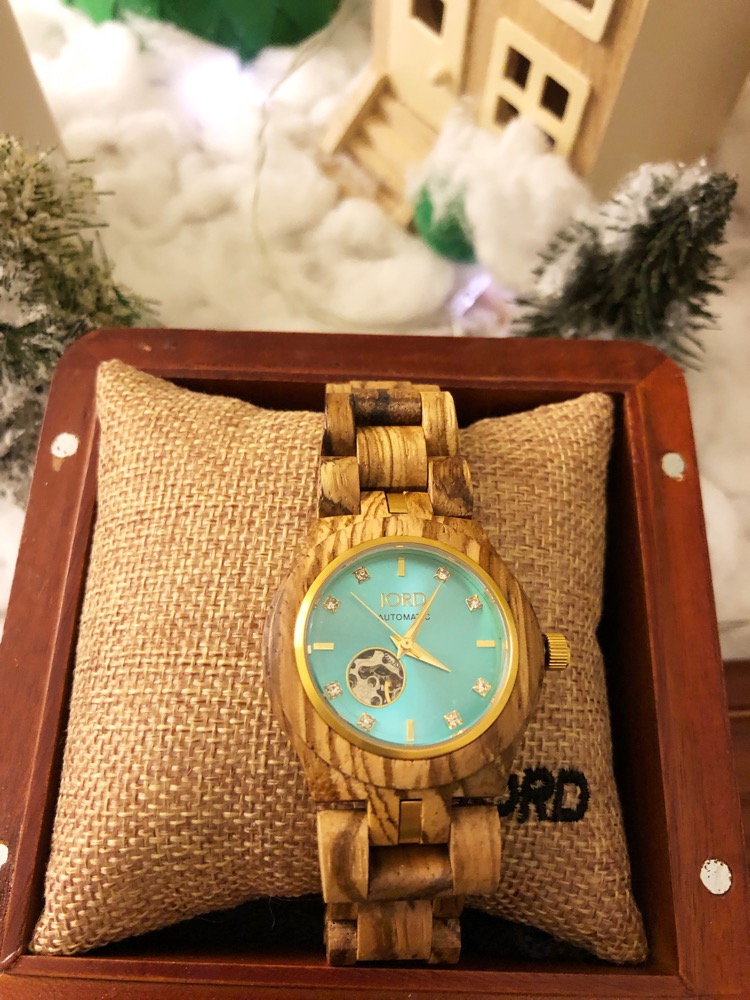 Many people use their cell phones to keep track of time. I prefer to use a watch — especially on busy days. If I get stuck in a long appointment, I can catch a sneak peek at my watch much more easily than my phone.
Keeping Track of Time
I recently wore my new JORD watch on a particularly busy day of running errands. My day usually starts with a quick walk to the park with my puppy. Keeping an eye on my watch helps me to not lose track of time when out with my cute pup.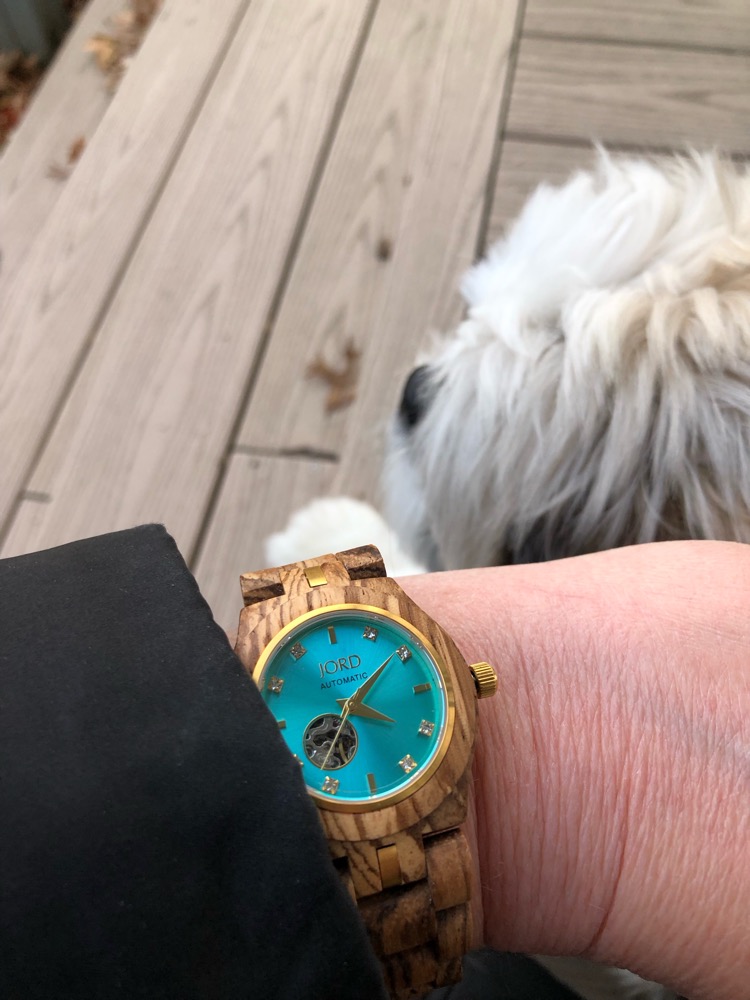 A Timeless Classic
I also enjoy wearing my new JORD watch for its looks. I love that JORD is crafted in the USA (in St. Louis), is made with natural and reclaimed materials and has quality movements and components. I adore the craftsmanship and style of my new JORD watch.
A Beautiful Gift
Most JORD watch backplates can be engraved. JORD gifted me with a JORD Frankie Dark Sandalwood and Smoke watch two Christmases ago.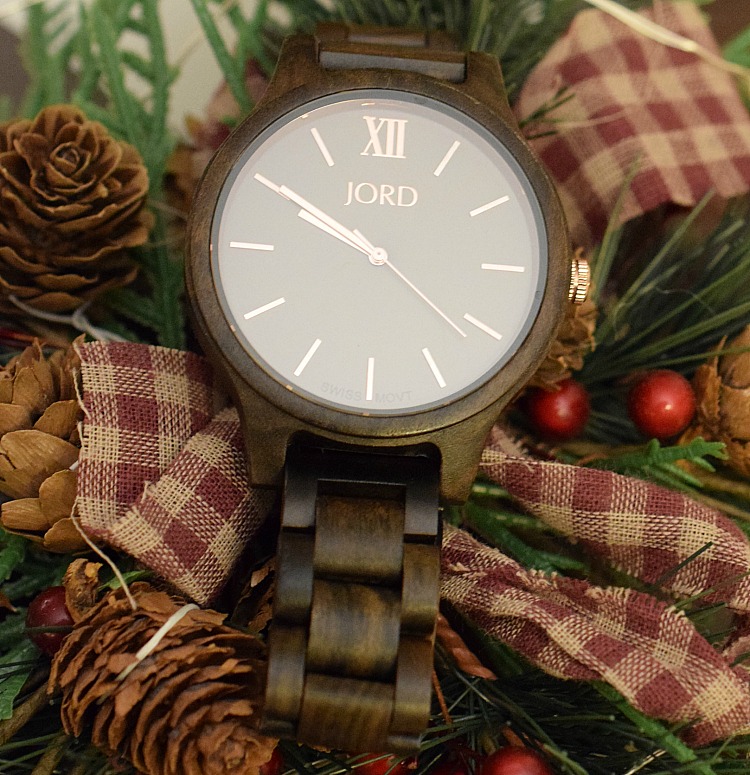 I chose to have the watch engraved with my husband's and my initials.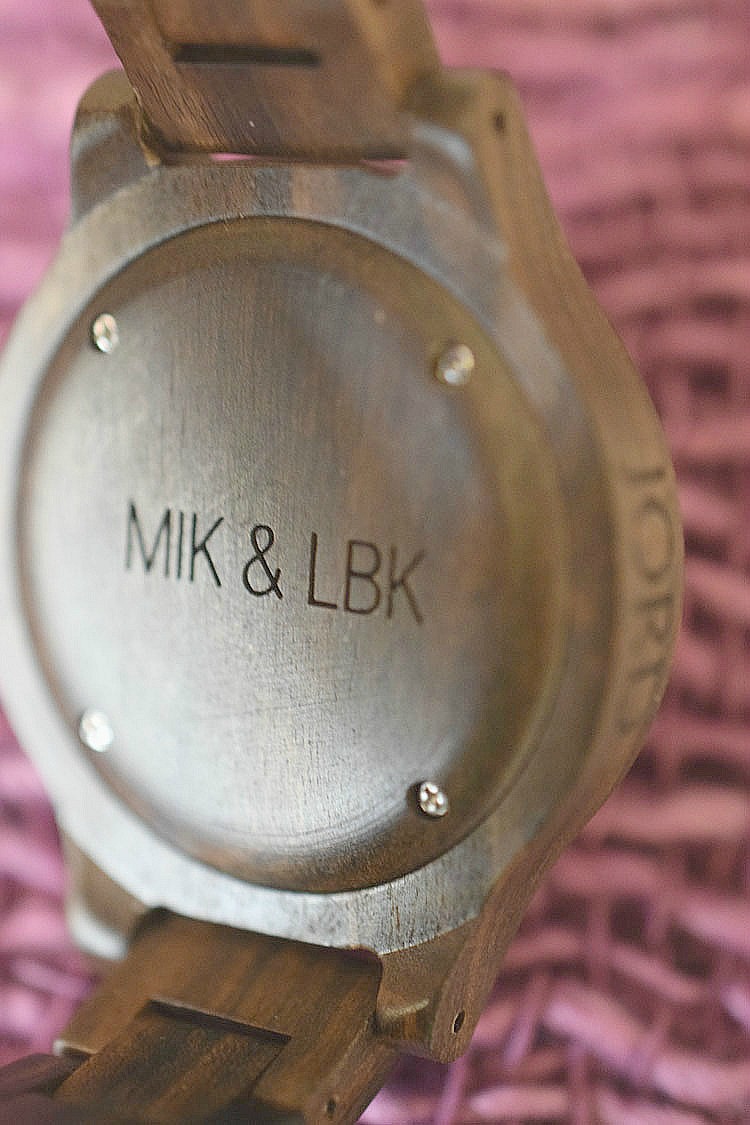 Win with JORD Watch
Be sure to enter the JORD watch giveaway. Every entrant will receive a 10% off code that can be used at WoodWatches.com to purchase a JORD watch. The winner of the giveaway will receive $100 off any JORD watch. The watches are perfect holiday gifts — most watch backplates can be engraved. All cedar humidor presentation boxes are also engravable. The watches can be sized for the recipient, and can be customized by mixing and matching faces and woods.
Enter the contest at JORDwatches.com.
Good luck!