Thanks to JORD for sponsoring this post. I received a JORD watch in exchange for my completely honest review. All opinions expressed in this post are 100% my own.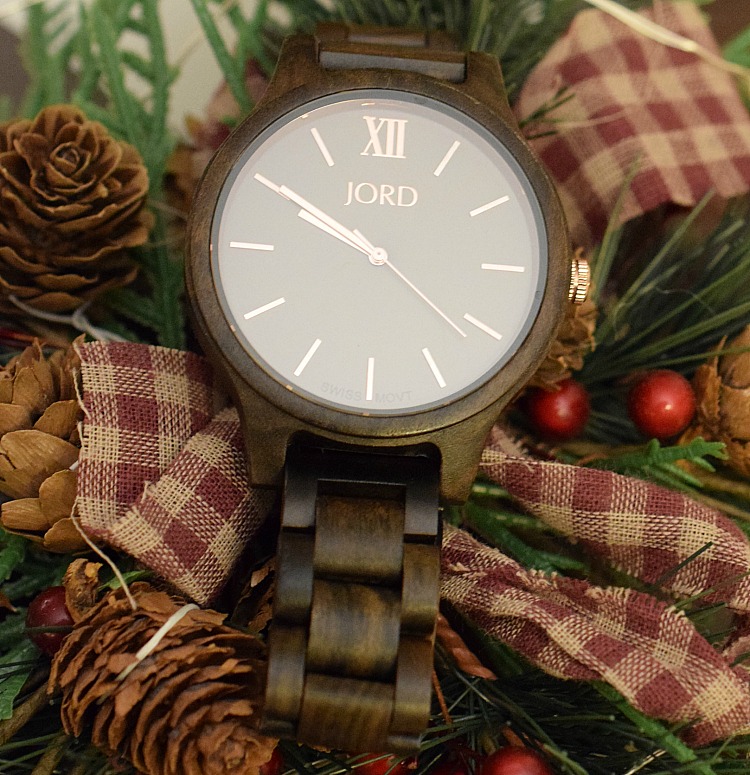 When my husband and I started dating some 25-plus years ago, most people wore watches. We both still enjoy wearing watches. For me, a watch is a practical item, as well as a piece of jewelry. So, for the holidays, a well-made watch makes a perfect gift for me to put under the tree for my spouse. See the bottom of this post for a giveaway from JORD wooden watches!
For the holidays, I had a beautiful JORD Frankie Dark Sandalwood and Smoke watch engraved. I think an engraved gift is extra special!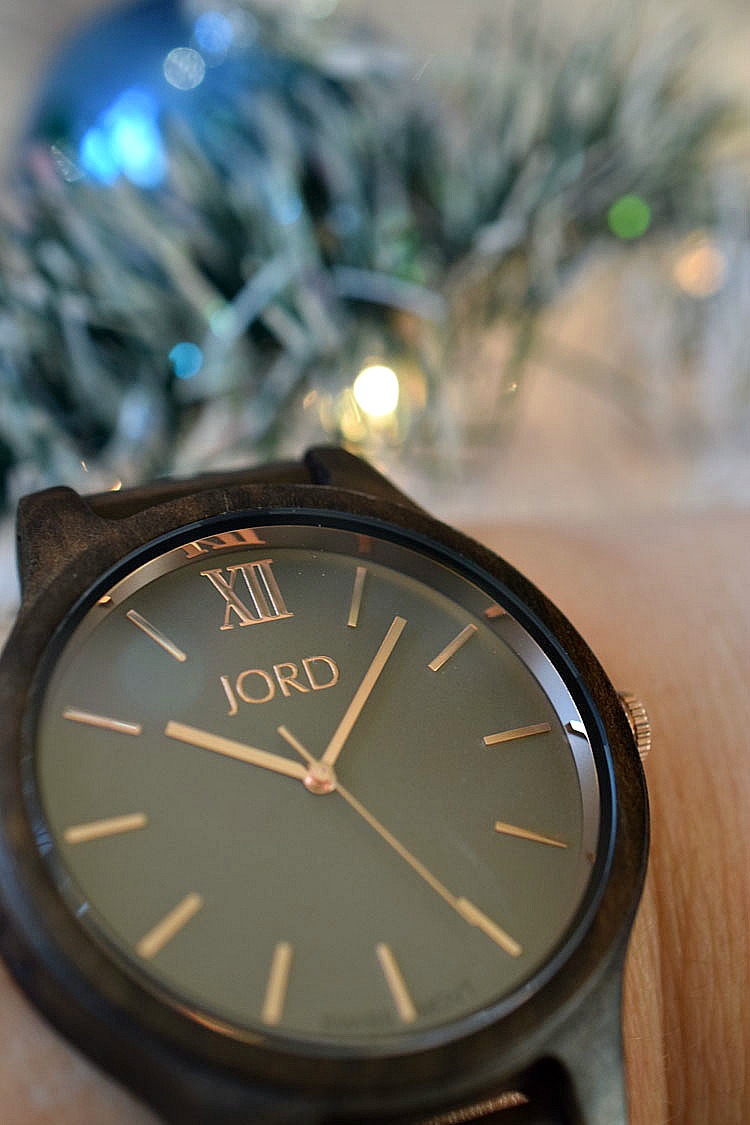 On the back plate of the watch, I had JORD engrave my husband's and my initials in block letters.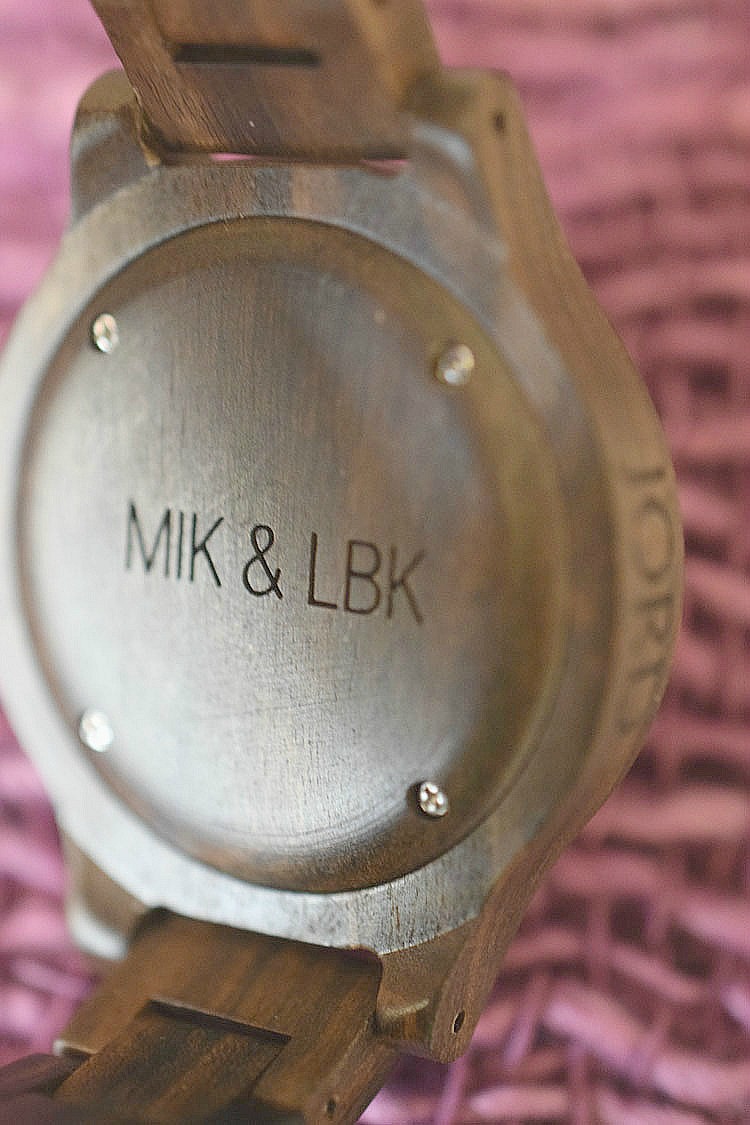 JORD is now offering watch engraving for their Fieldcrest, Reece, Frankie35 and Conway series watches. (The engraving cost is $35.) Both block and script lettering are offered. I like the look of the block lettering. The block lettering reminds me of my husband — down to earth, dependable and practical.
I could have chosen to have the side of the beautiful JORD wooden box that the watch arrived in engraved. (JORD offers wood engraving for their cedar wood presentation boxes at a cost of $45). But I really like the idea of having my initials and my husband's initials on the actual watch! (The below photo shows the JORD watch under my Christmas tree in the the box that the watch arrived in.) I love the box and the burlap look of the fabric in the box.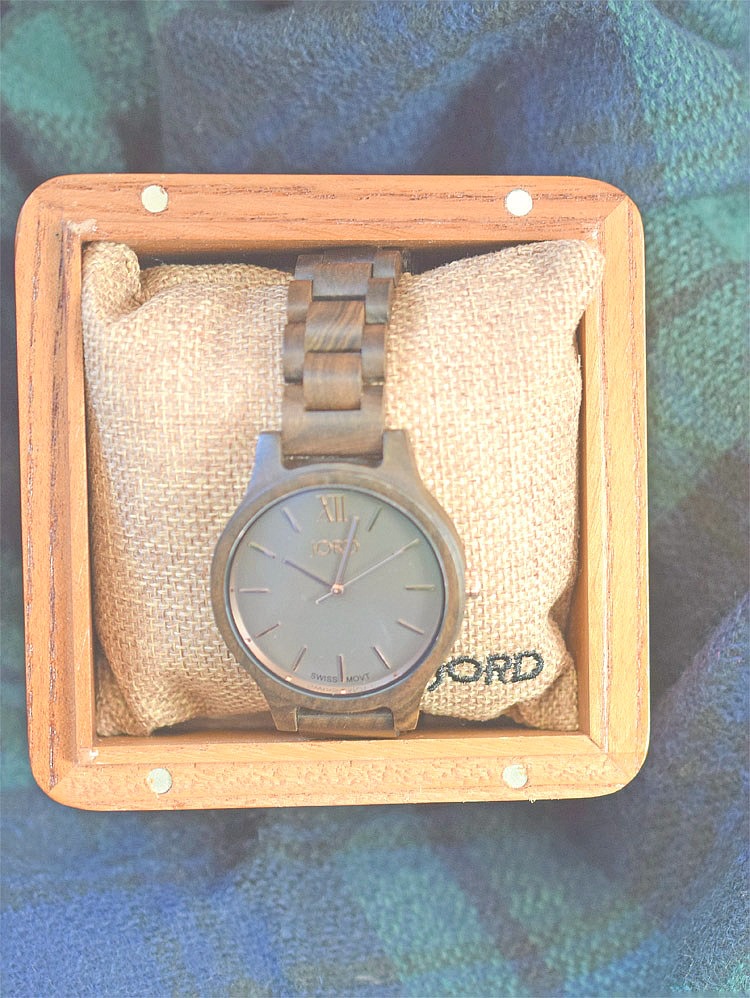 If you do decide to engrave a JORD watch for a holiday gift, be sure to order your watch early. Having a watch engraved by JORD can take up to 7 business days.
I love JORD watches — I was the lucky recipient of a JORD watch this fall. JORD watches are perfect for me because of their wooden back plates. When I wear other watches, I tend to get a big, itchy red blister from the metal plate because of my nickel allergy. I can wear my JORD watch allergy free. The below photo shows my JORD watch!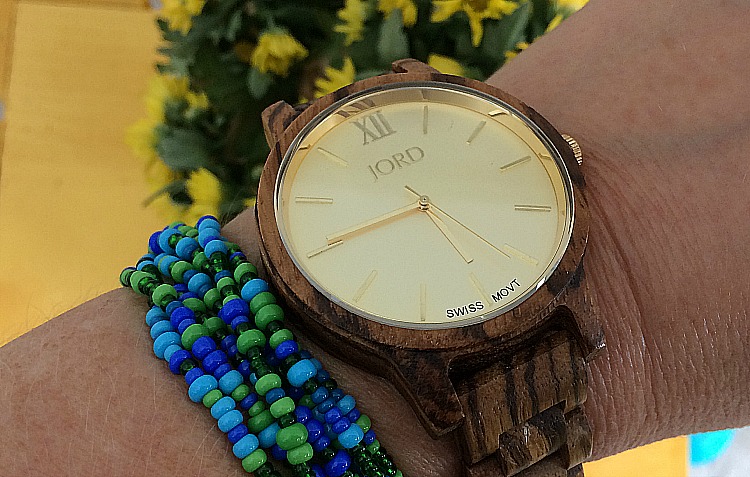 JORD Watch Gift Code Giveaway
For a limited time, JORD is offering $25 gift codes on a first-come, first-serve basis . To get your $25 gift code, visit the JORD website and a $25 gift code instantly will be emailed to you. (While quantities last.) The $25 gift code can be used toward any watch or service on the JORD website.
Mens Wood Watches