This post contains Amazon affiliate links.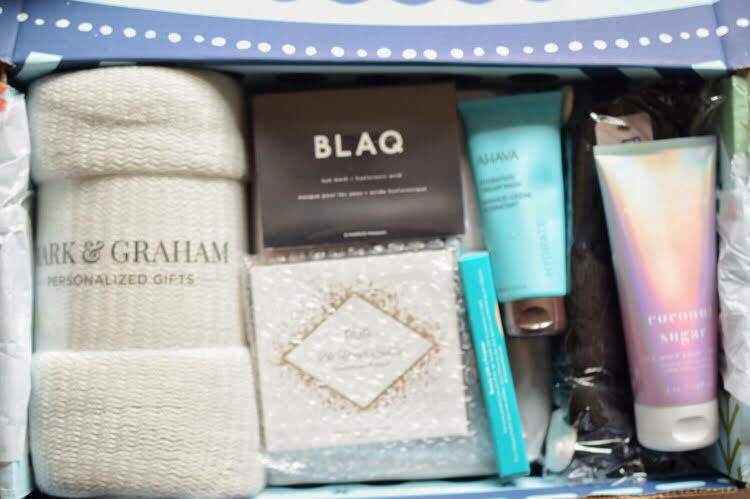 Today I am sharing details about the FabFitFun subscription box — a fun curated collection of the latest in beauty, fitness and style trends. I am a FabFitFun yearly subscriber and receive 4 FabFitFun boxes a year. It's always exciting to see my latest FabFitFun package on my doorstep!
The boxes are $49.99 a quarter, and you can order them by the box, for a total of 4 a year. The boxes are also available through a yearly subscription of $179.99. When you choose the yearly subscription, you get to choose some of the items you receive in each of your 4 boxes.
There are always fun goodies in each box – my faves in this winter box are the Bearpaw Combo Set (Headband and Pop-Top Glove Duo), the H Halston Jewelry Portfolio and Pur Be Your Selfie Palette (which is filled with neutral-toned eyeshadows).
If you use my referral link, you can get 20% off your first FabFitFun box!
Winter FabFitFun Reveal
I love opening my FabFitFun boxes — the boxes are always filled with great finds and goodies that match the season.
Pur Be Your Selfie Palette ($36)
In my box was the Pur Be Your Selfie Palette of eyeshadows. The eyeshadow palette
includes 4 matte shades and 5 shimmer shades. The eyeshadows are made to complement any eye color or skin tone. I tend to wear neutrals, so this warm, earthy collection of eyeshadows suits me well.

Bearpaw Combo Set (Headband and Pop-Top Glove Duo)
($45)
I am not a winter person — I don't like the cold! I find myself outside in the cold more often than I'd like walking my family's 1-year-old Shih Tzu. I was happy to find the Bearpaw Combo Set (Headband and Pop-Top Glove Duo) in my winter FabFitFun box. The polyester sherpa-lined headband will keep my ears warm while I'm walking the dog, and the pop-top gloves have a covering I can flip off to expose my fingers.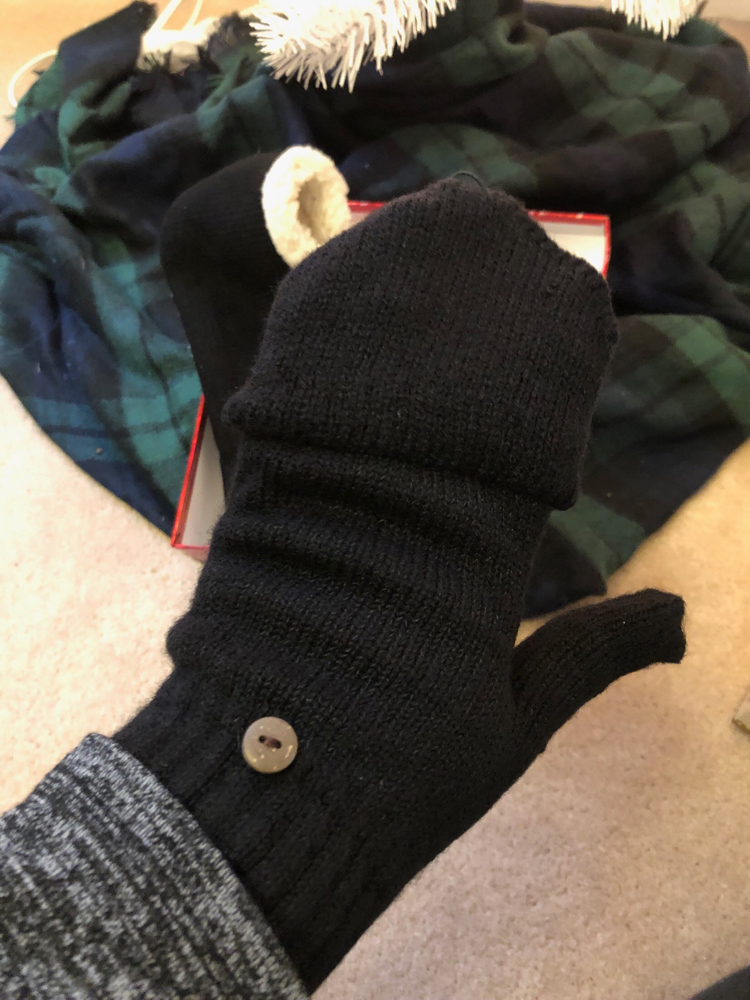 The gloves will make it easier to text or use my phone on our walks. (I often text while Mochi is sniffing around in the park!)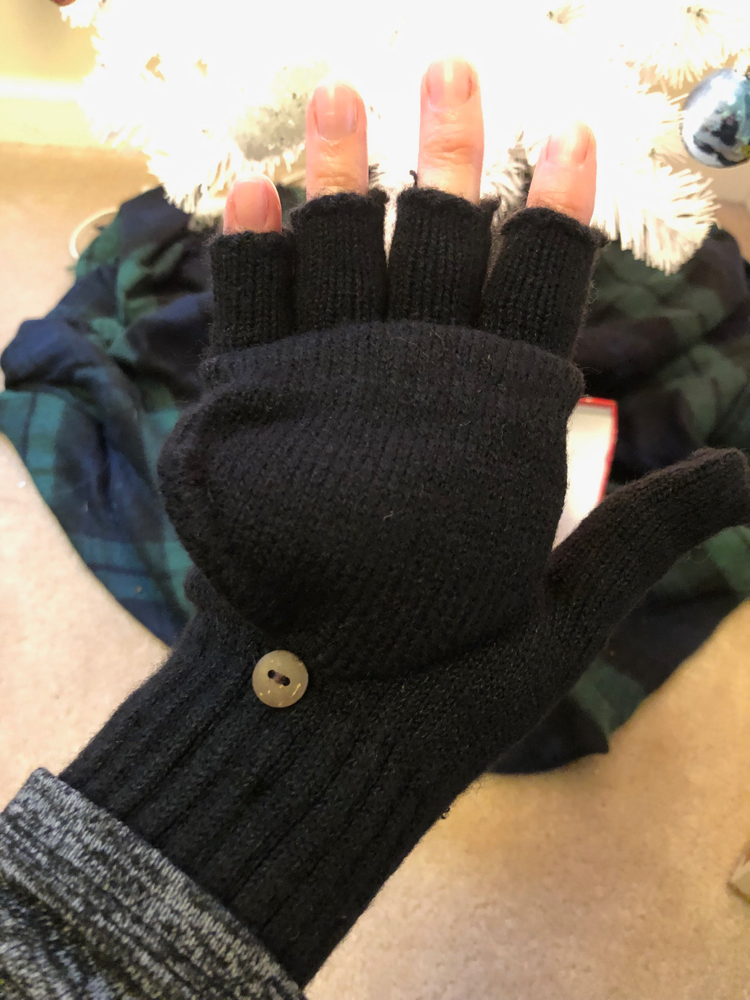 I really like the H Halston Jewelry Portfolio. I love the the gold-tone exterior of the portfolio.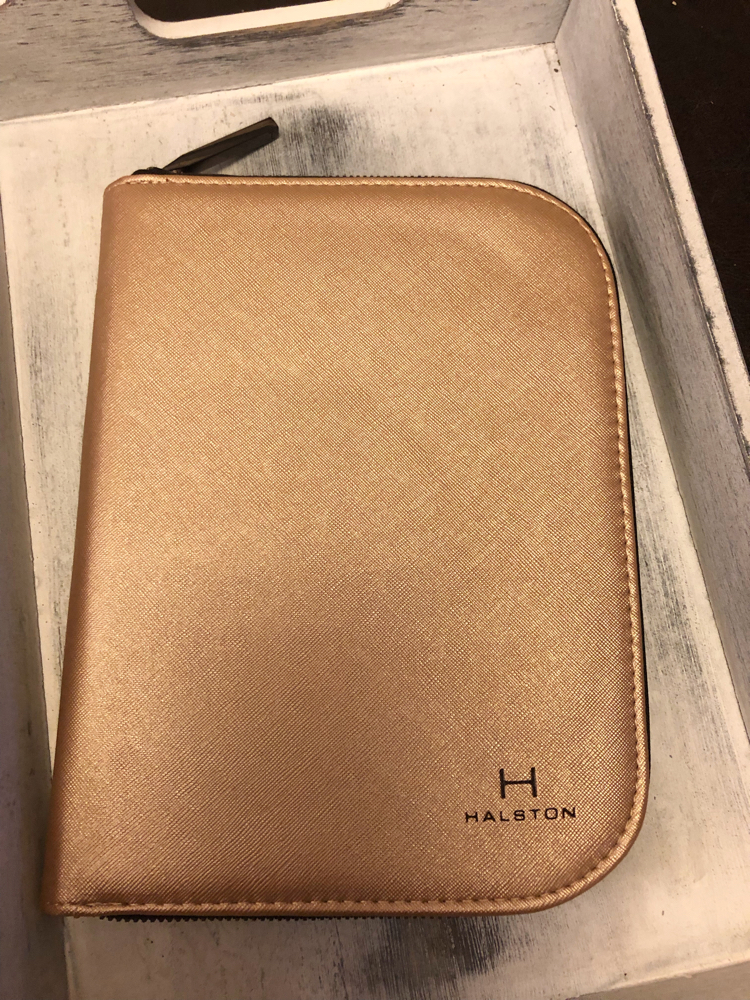 This portfolio, which zips closed, has three organization sections to store rings, bracelets, necklaces and more when I'm traveling. There is also a zippered pocket to store smaller items.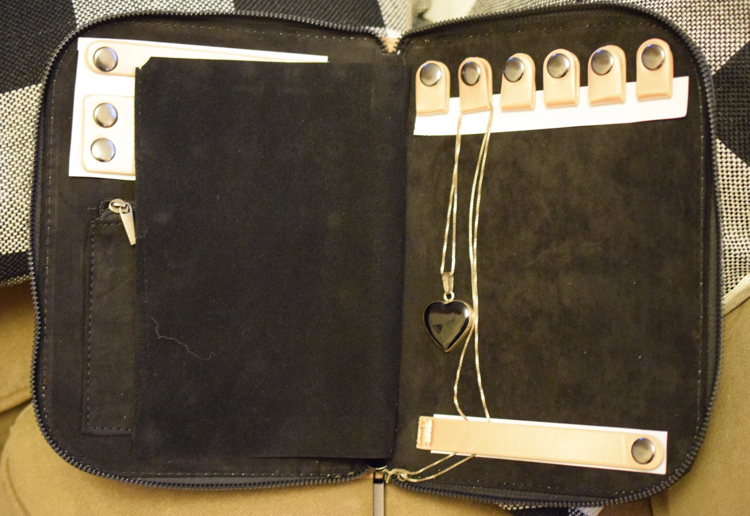 I've never had anything like this before, and it will help me to keep my jewelry and accessories more organized when traveling.
Mark & Graham Colorblock Throw ($49)
I love keeping cozy under a warm knitted throw
in the winter. So I was happy to find a gray Mark & Graham Colorblock Throw In my FabFitFun box. The throw is soft and warm and fits in well with my home's decor.

Brooke Burke Body Sliders ($18)
These cute body sliders
from fitness expert Brooke Burke were also in my box. I can use them with the workouts designed by Burke for FabFitFunTV.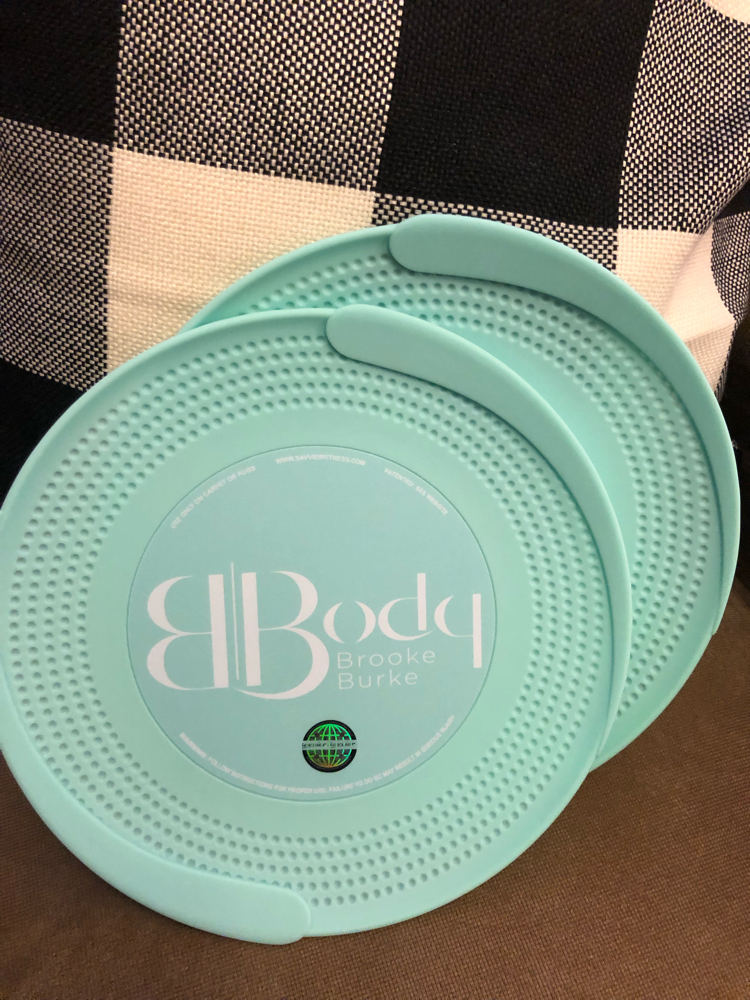 I hope to work on getting in better shape in the new year, so hopefully I'll be tackling the workouts soon!
Anthropologie X Mer-Sea & Co. Sea Whip Body Cream ($24)
My skin gets super dry in the winter, so I really appreciate the Anthropologie hand cream from FanFitFun.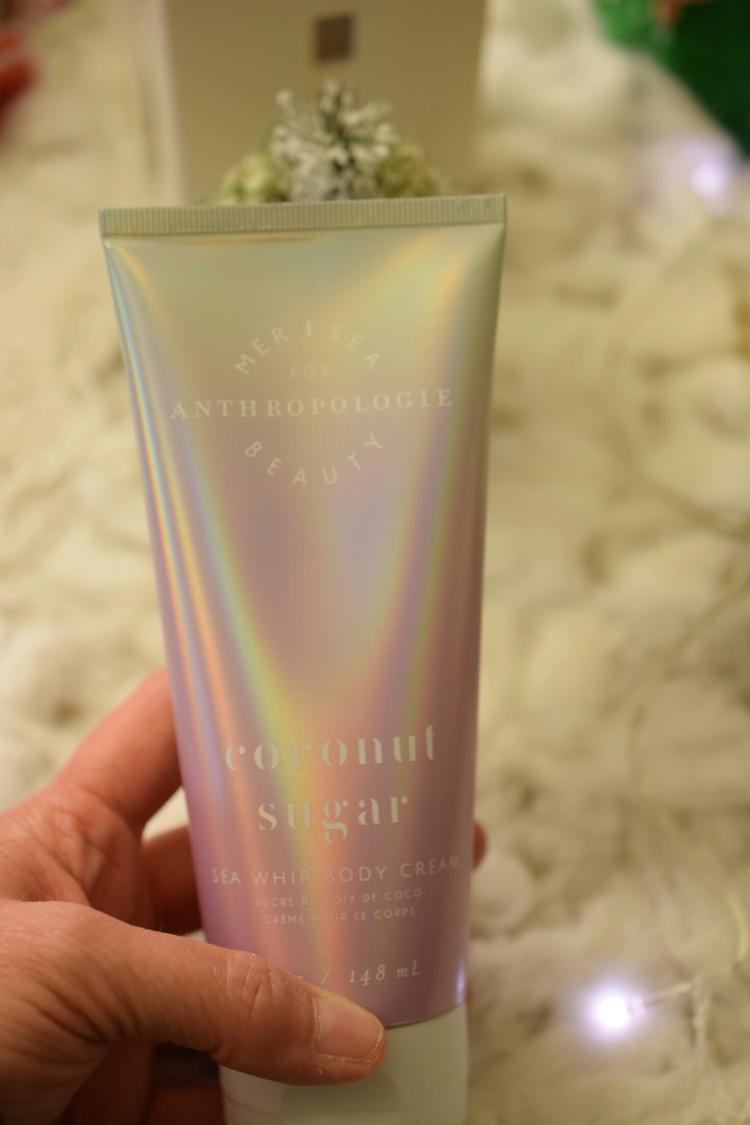 The body creme
is super soothing and is enriched with sea whip extract, sea silt and Dead Sea salt.
Blaq Hydrogel Eye Mask with Hyaluronic Acid ($29)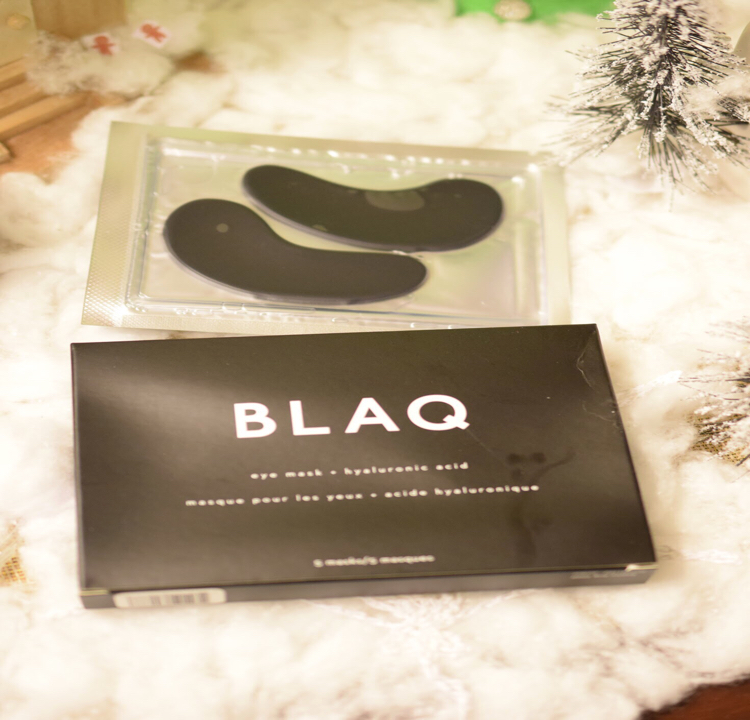 I haven't tried these yet, but these charcoal eye masks
are designed to detox and soothe puffy eyes in 10-15 minutes.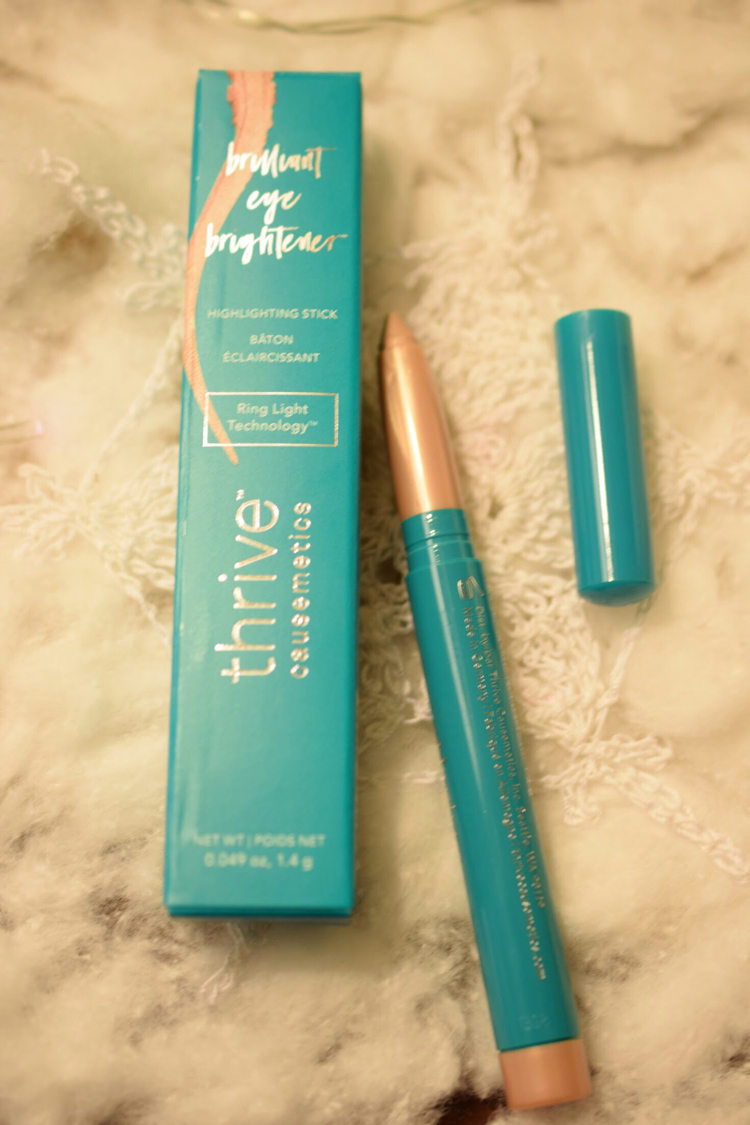 I've been wanting to try an eye brightener
for a while now. But I have to admit, I'll have to do some research on how to best use one before I do! I'd love to try this out for a new holiday look.
Get FabFitFun
This was a fun box! The spring FabFitFun box is set to go out in February and March. If you would like to order one for yourself, you can use my referral link to can get 20% off your first FabFitFun box!