*This post was sponsored by Oriental Trading. I received free product in exchange for my honest review.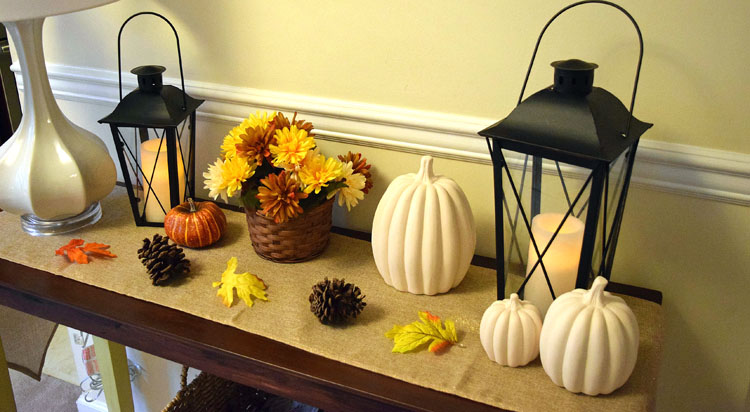 The console table in my home's living room is one of my favorite furniture pieces in my house. I got an Unfinished Shaker Sofa Table about two years ago and stained it in a dark mahogany and painted the legs a cheery yellow. The table is a great space to decorate for the seasons! This year, I found exactly what I needed to create a fall console table with some great decor from Oriental Trading. I love how my new fall decor from Oriental Trading looks on my home's fall console table!
Lanterns with LED Candles
My most favorite items from Oriental Trading is my new pair of black metal lanterns. I placed a round flameless candle from Oriental Trading in each lantern.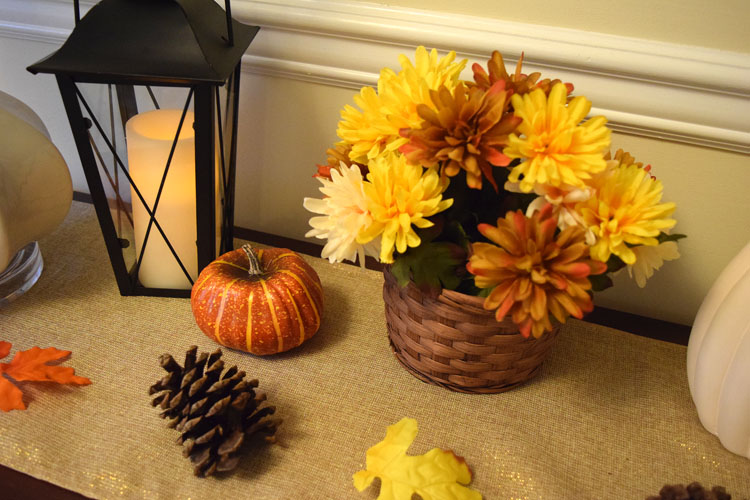 The ivory wax candles each have a flickering LED light. I like the ambiance that the flickering candles create in my living room.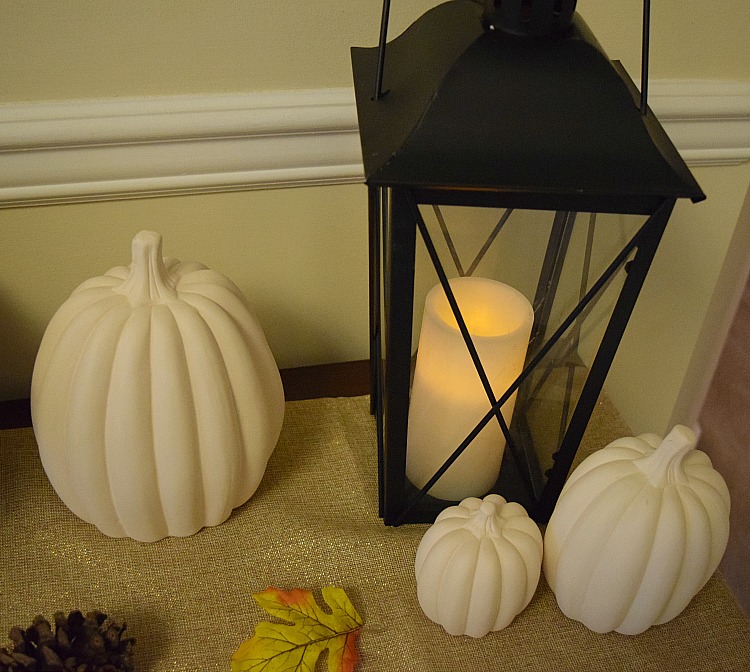 Ceramic White Pumpkins
I adore the DIY Decorative Pumpkin set that I got from Oriental Trading. The ceramic pumpkins can be painted, or perhaps be adorned with ribbon or washi tape, but I chose to keep mine simple and plain.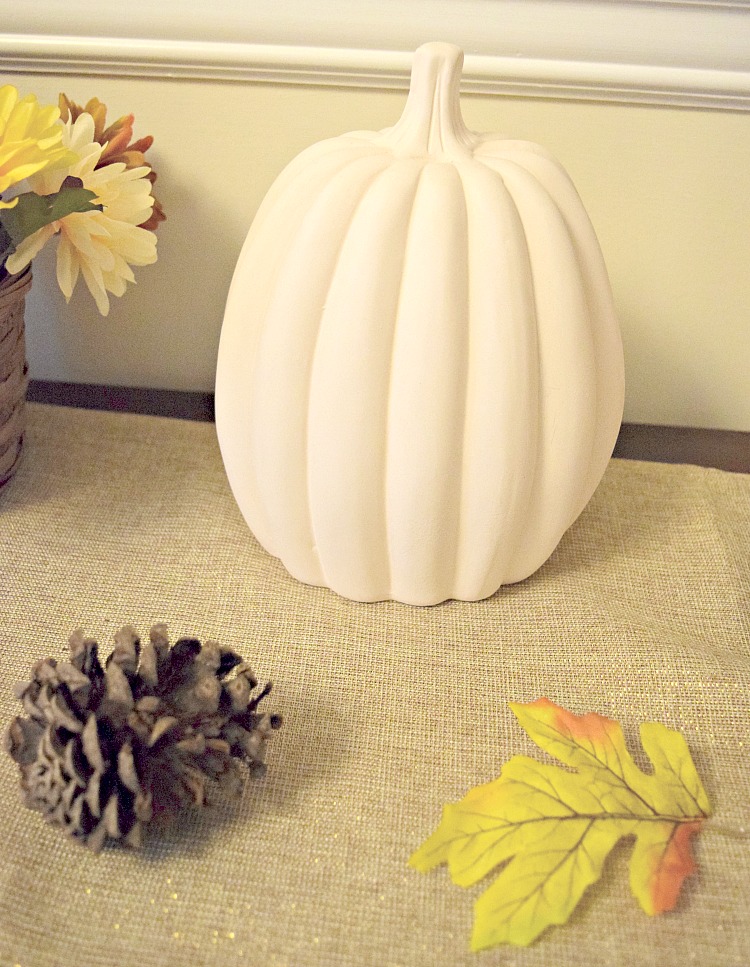 Personalized Burlap Table Runner
I set my fall display on top of a personalized burlap table runner from Oriental Trading. I love monograms, and I really like the flecks of gold in the table runner. The runner has a "K" monogram on either end for my family's last name.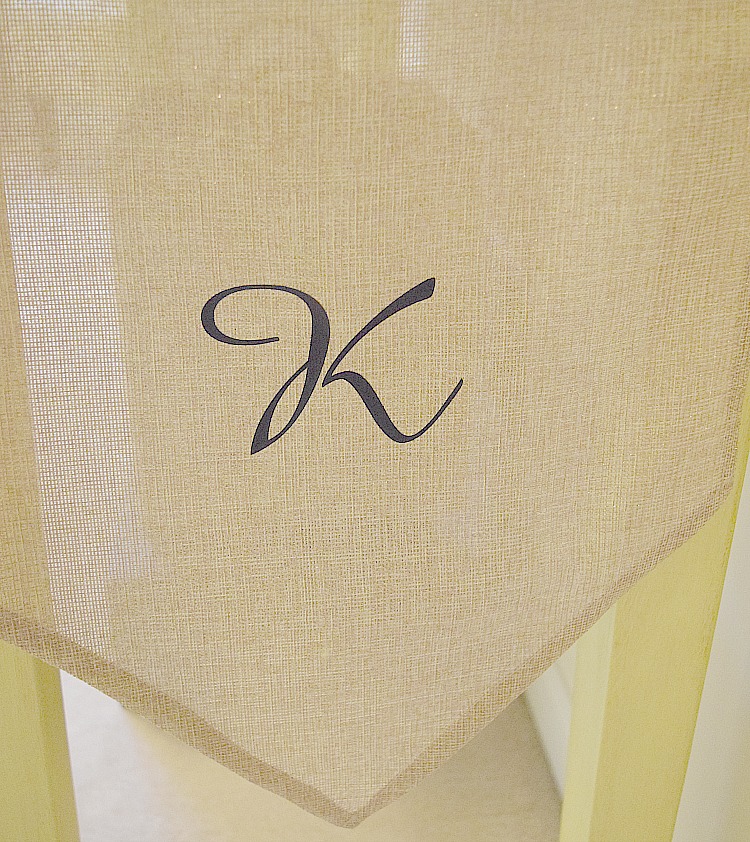 I chose to give my console table more of a fall look, but Oriental Trading also provides fun Halloween decor at their Halloween Headquarters. My kids are still figuring out what they want to wear for Halloween, so I'll be visiting Oriental Trading's Halloween costume page soon.
Hope you enjoyed seeing my fall console table. Have you started decorating for fall yet? Please share in the comments!
This tutorial was shared at the Pin Junkie Pin Party