Thanks to Oriental Trading for sponsoring this post. Oriental Trading provided me with the free product for this post in exchange for my honest review. This post contains Amazon affiliate links. If you click on an Amazon link and make a purchase, I earn a small commission that helps to fund this blog. (These links also serve as shopping aids should you wish to find these or similar products.)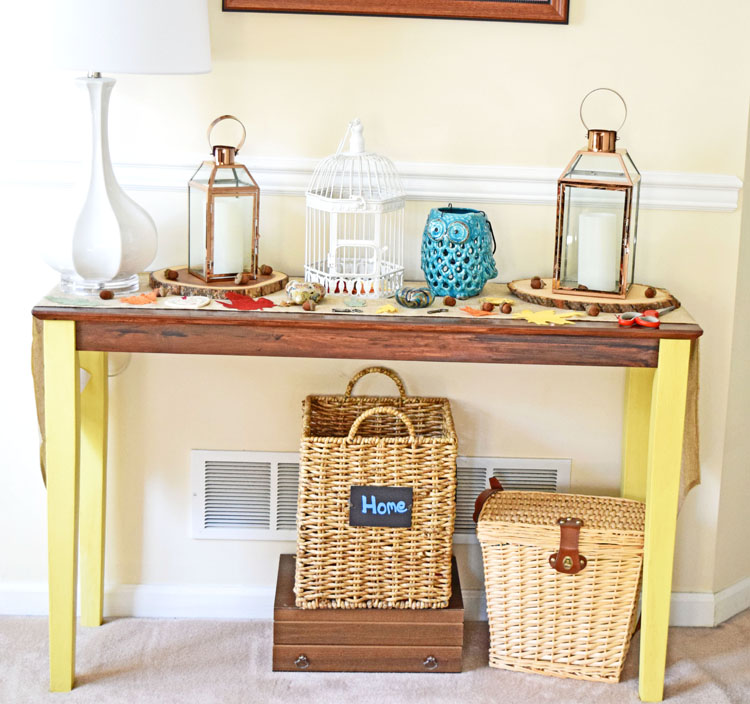 In my living room is a console table that I painted and stained myself. I love that console table – mostly because it gives me a fun space to decorate for the seasons. Each season, I like to change up my console table's décor. The table started out as an Unfinished Shaker Console Table
that I got from Amazon.
This fall, I used beautiful décor items that I found at Oriental Trading to give my console table an autumn look. The centerpiece of the table is a sweet white metal bird cage from Oriental Trading. I have always wanted a decorative bird cage. I think this piece will be versatile throughout the seasons.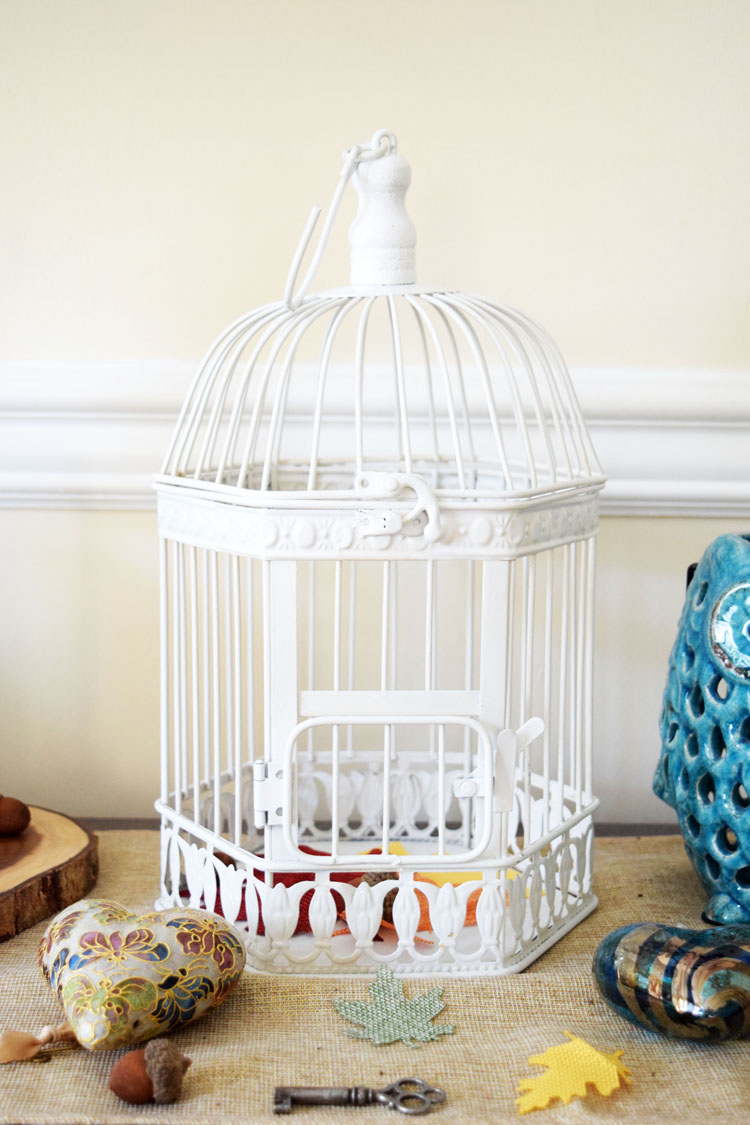 Next to the bird cage I have a pretty blue owl lantern. Lanterns and owls are significant to me because they remind me of my alma mater, Bryn Mawr College. The owl is the college's mascot. Plus, every fall BMC holds a lantern ceremony to welcome freshmen to the college. Each freshman is given her own lantern in her class's color. (My class color was red.) I love how the bright blue livens up the console table.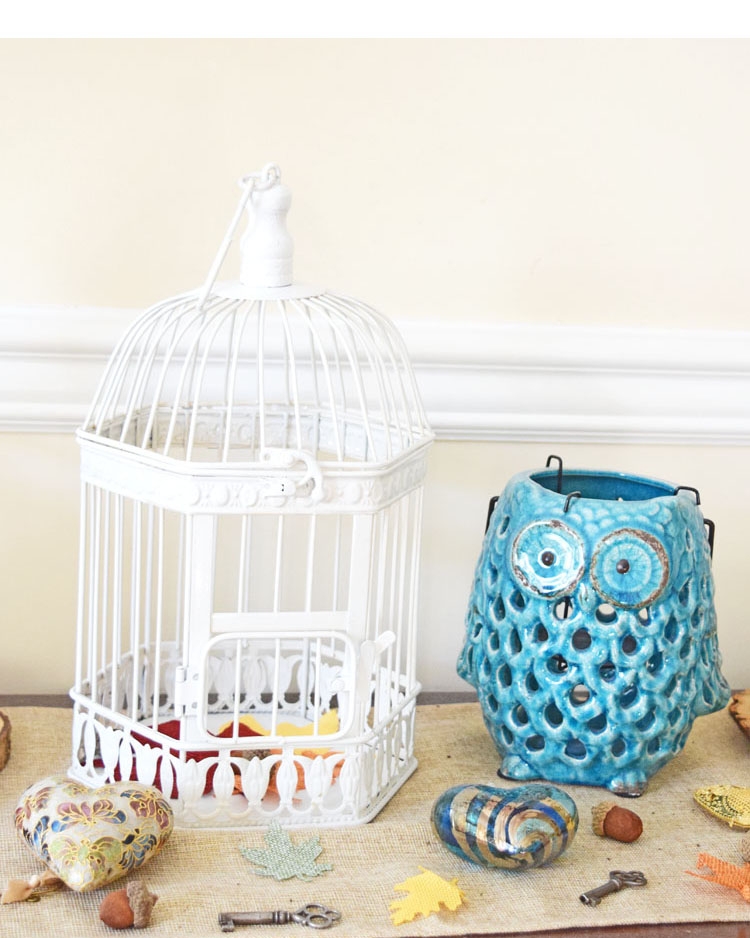 I love candlelight, so on my console table are two copper lanterns from Oriental Trading. (The lanterns are sold as a pair.) Copper is really big in home décor these days, and the lanterns are my first copper accent pieces. In the lanterns I placed flameless candles, also from Oriental Trading. I placed the lanterns on wood rounds, one which I already owned, and one that I picked up from Oriental Trading.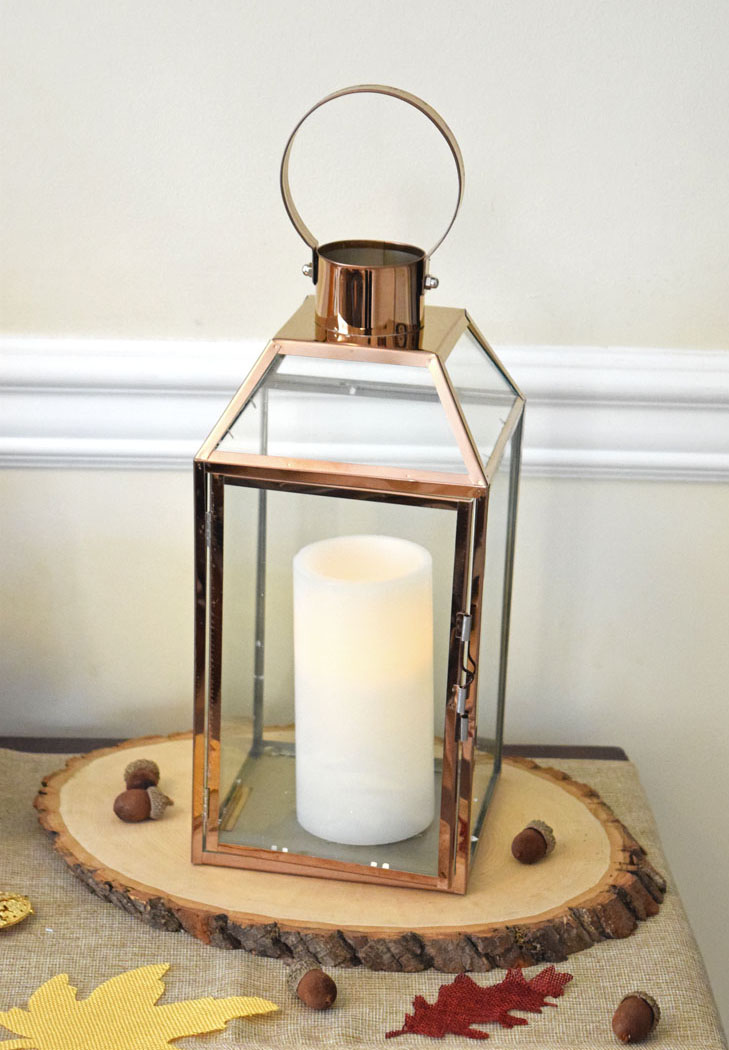 I love the sweet burlap autumn leaves and faux craft wood acorns that I found at Oriental Trading. I have them strewn across the table for color and a fall feel.
On the table I have a few of the glass heart ornaments that my husband gave me, so those are a sentimental touch. My husband gives me a new glass heart ornament
every year. I used to only put them out at Christmas, but I figure, why not enjoy them year-round? I also added some antique skeleton keys
that I picked up at a flea market. The burlap table runner is also from Oriental Trading.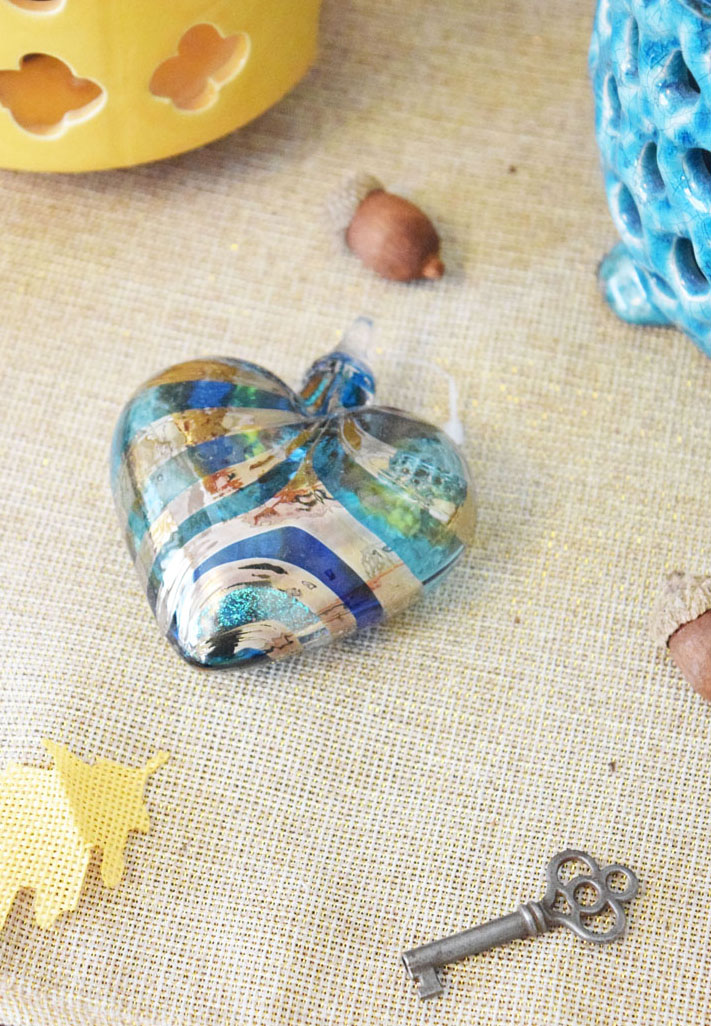 The burlap table runner has a "K" monogram on one end for my family's last name.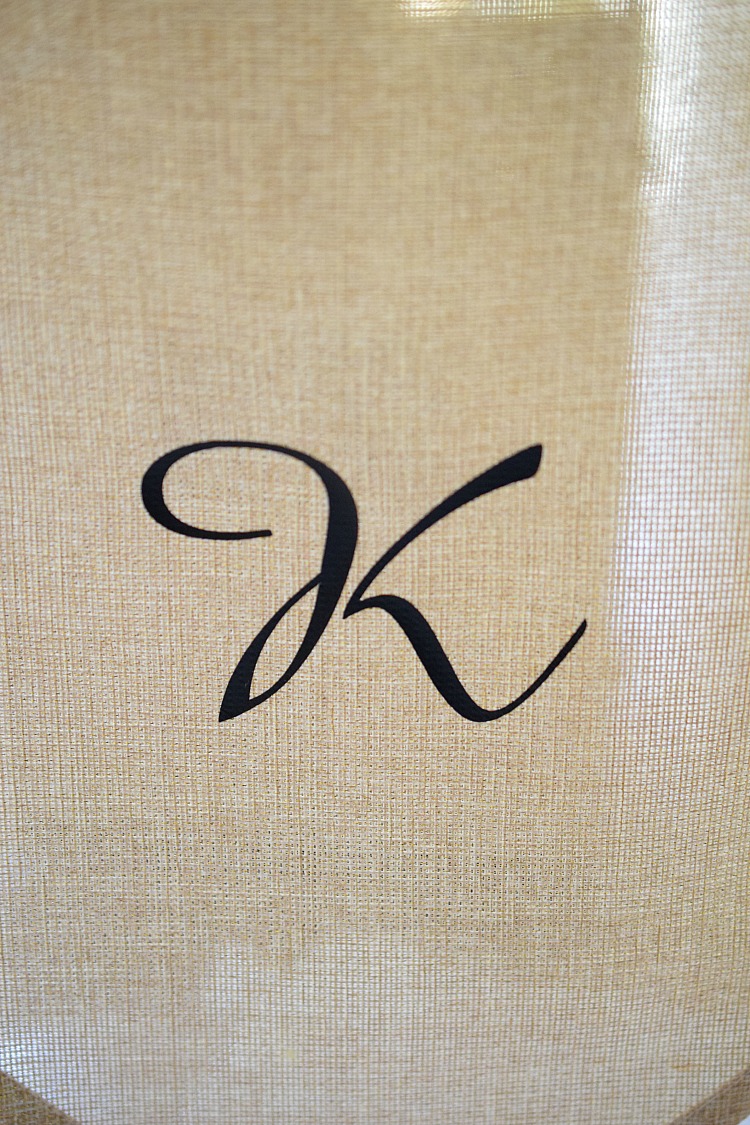 I adore the chalkboard label Tall Wicker Basket
that's underneath the console. I use the basket to keep stuff hidden out of the way.
Next to the wicker basket is a sweet Blue Gingham Wicker Picnic Basket
that was given to my husband and me when we got married. I have to admit I haven't used the basket much – I tend to save stuff that I really like! (Silly, I know.) I did recently use the basket for an easy and fun fall picnic, though.
That about covers my fall console table! I am already planning how to decorate the table for Thanksgiving, since decorating the table is so much fun!
Do you have a special spot in your home that you like to decorate for the seasons? Please share in the comments.
This post was shared at the Pin Junkie Pin Party