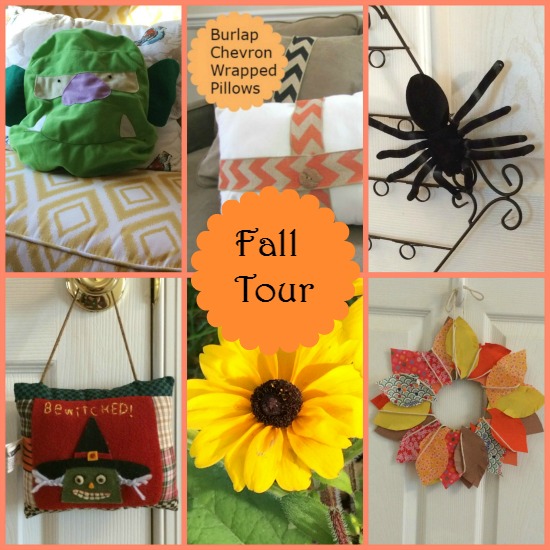 Happy fall, everyone! Fall is definitely here in New Jersey: The air is getting cooler and the leaves are starting to change beautiful oranges and reds. I just love the gorgeous fall colors! Although I am kind of late to the game, I thought I'd share my fall home tour with you!
One of the first things I did to bring fall into my home this season was a quick pillow decorating project — I wrapped my living room's sofas in burlap ribbon! The project was so simple, and I love the new fall look! You can see how I created this fall look for my living room's pillows in the tutorial that I shared on Ask Anna.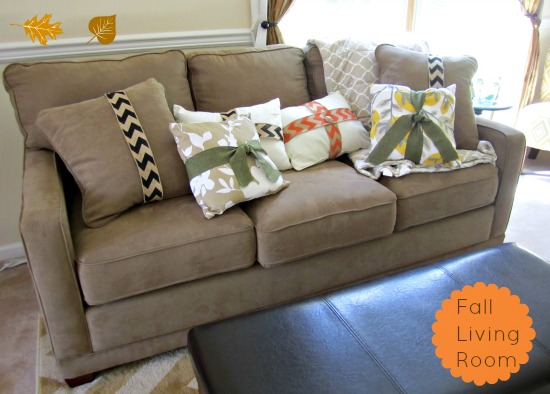 This is a closeup of my newly decorated pillows.
I haven't gone whole hog on decorating for Halloween yet, but I did put this monster pillow on the accent chair in my home's living room. My kids really did love this Halloween pillow when they were tots!

The pretty bird pillow behind the monster is an easy DIY pillow that I made from cloth napkins on clearance from Target! If you like my DIY pillow, check out my tutorial! The accent chair is also from Target.
This little witch pillow is something I often put out for Halloween — I think it came from the dollar store. The cute thing is that my daughter just "confessed" to me today that she braided the witch's hair a few years ago! I think the braids are cute!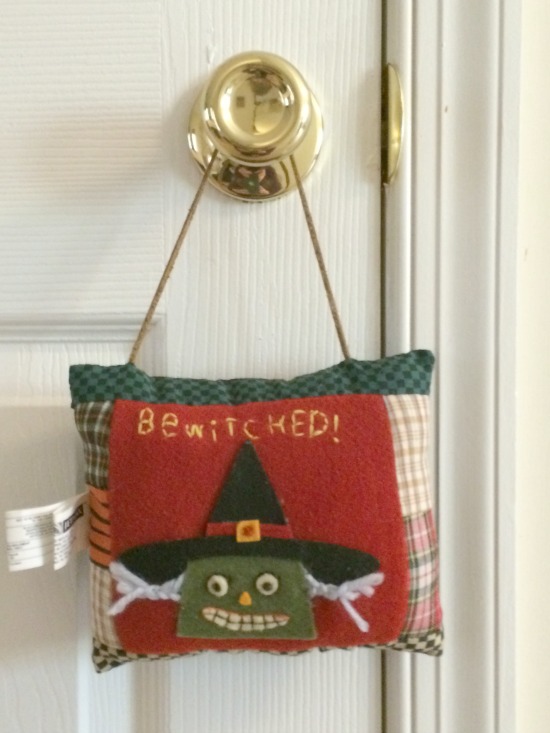 Hanging on a door just across from my living room sofa is a simple but colorful DIY paper wreath that I made recently for my home. I love how the bright oranges and reds brightens up my home!
I am sad that my summer perennial garden is on its last legs, but the black-eyed susans that I planted in a fall container garden from last fall is blooming again this fall! I have the container sitting just outside my home's front door.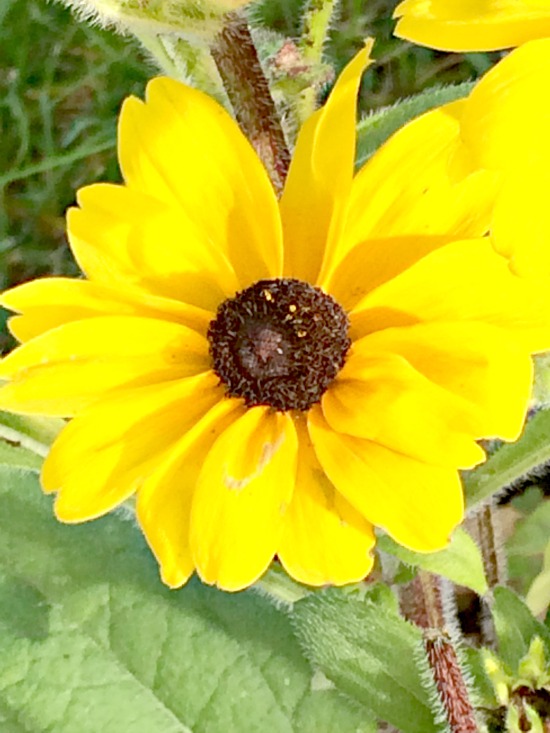 More Fall Home Tours
Would you like to tour other fall homes? Just out these fall home tours by some of my favorite bloggers!
Related articles across the web