This shop has been compensated by Collective Bias, Inc. and its advertiser. All opinions are mine alone. #TeaProudly #CollectiveBias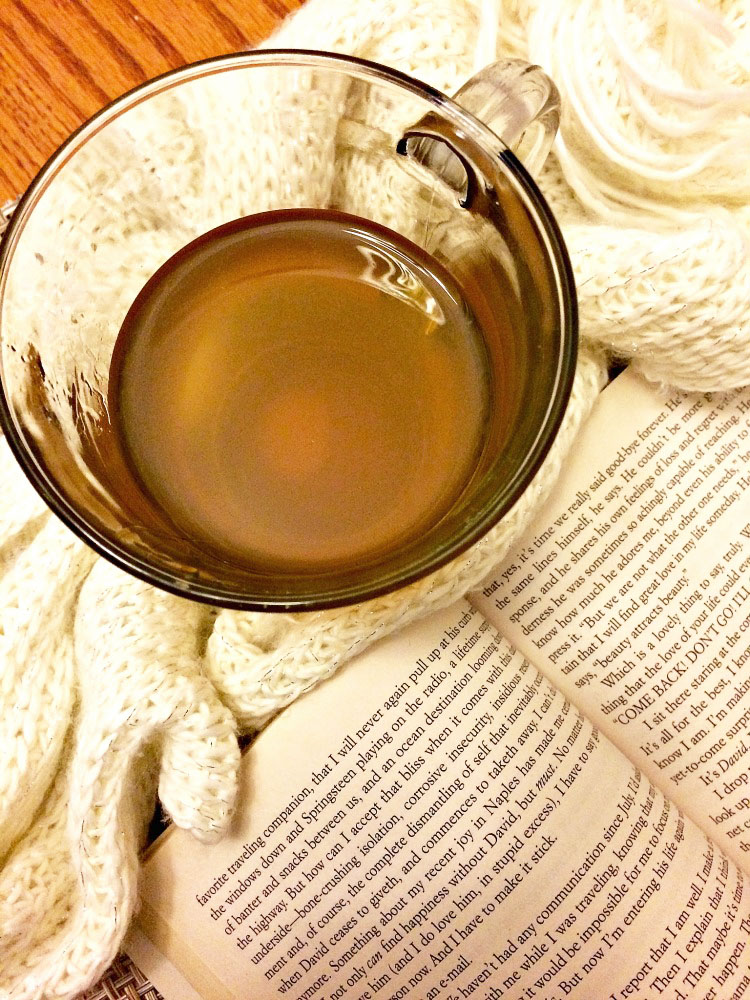 My family's health is important to me. When cold and flu season rolls around, I do everything I can to look after my family and help everyone feel better when we get sick.
I have been a tea drinker for a long time. When I studied abroad in London as a junior in college, I became even more of a tea fan — my classes would break daily for about an hour so everyone could go get a hot cup of tea!
These days, I've become a fan of Bigelow Tea. Made in the United States, Bigelow Tea uses quality tea and ingredients, so I can truly enjoy my cup of tea! I have a few varieties of Bigelow Tea in my kitchen.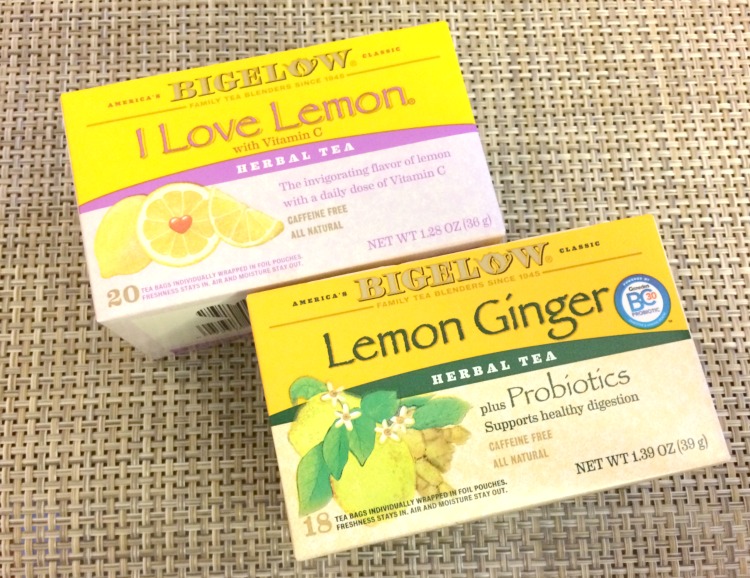 Tips for Feeling Better When You're Sick
1 – Make Ginger Root Tea
Ginger and honey have helpful properties that can help you feel better when you're sick. I like to brew a pot of ginger root tea with lemon when my family is feeling under the weather. The tea tastes great and is very soothing. Plus, honey can help sooth sore throats. A cup of hot tea can help when you have the chills. Ginger can also reduce pain and inflammation, and may even be helpful in fighting the common cold. Vitamin C, which is found in lemons, has nutrients that are helpful when fighting off a cold or virus.
Ginger Root Tea with Lemon Recipe
This recipe for therapeutic ginger root tea with lemon has a light and fragrant taste.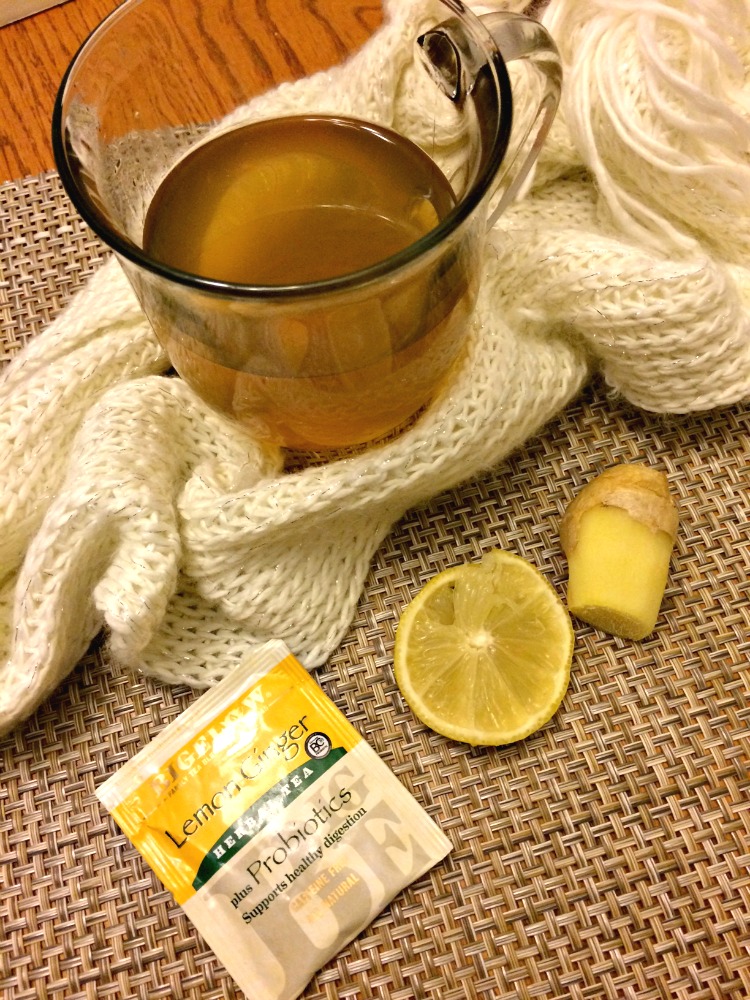 Ingredients
2 cups water
2 Lemon Ginger Bigelow Tea bags
3 thin slices of lemon
2-3 thin slices of peeled ginger root
1 teaspoon honey (optional)
(Makes 2 cups of tea)
2 -Stay Hydrated.
Drinking water, juices and decaffeinated tea are all essential when your body is fighting off a bug. You need to replace fluids lost from a fever and prevent dehydration. It can be harder to get kids to drink water when they are sick, so it's smart to have tasty options like decaffinated tea or juice on hand.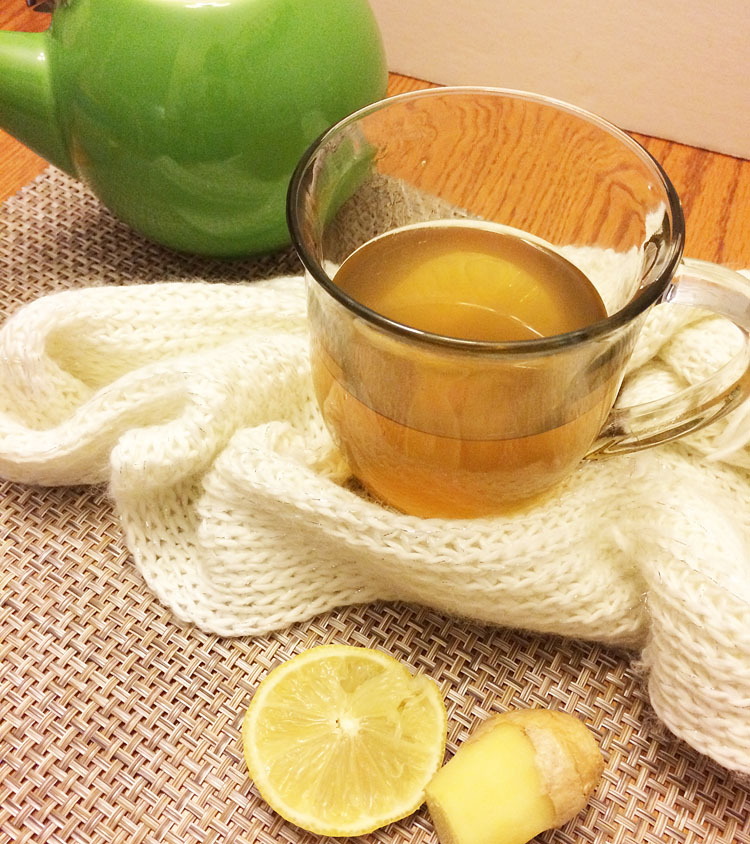 3- Stay Comfy.
TLC is the name of the game when a cold or virus hits. Put on a comfortable pair of PJS and slippers and snuggle under a warm throw or blanket.
4 – Sleep When You Can.
Your body needs rest, so don't feet guilty about napping when you feel the need.
5 – Watch TV or a Movie.
When you are sick, the last thing you want is to concentrate on how sick you are. Take the time to enjoy your favorite shows or a good movie.
6 –Read a Magazine or Book.
In today's world, it's hard to find time for simple pleasures like perusing a good book or magazine. When home sick, you might as well get some reading in!
Be Prepared for Cold & Flu Season
I found my Bigelow tea in the coffee and tea aisle at my local Walmart. For me, stocking up on tea for the fall and winter season is essential! Luckily, my local Walmart is less than 5 minutes away. If a cold or virus hits my house this fall or winter, I can get more tea in minutes!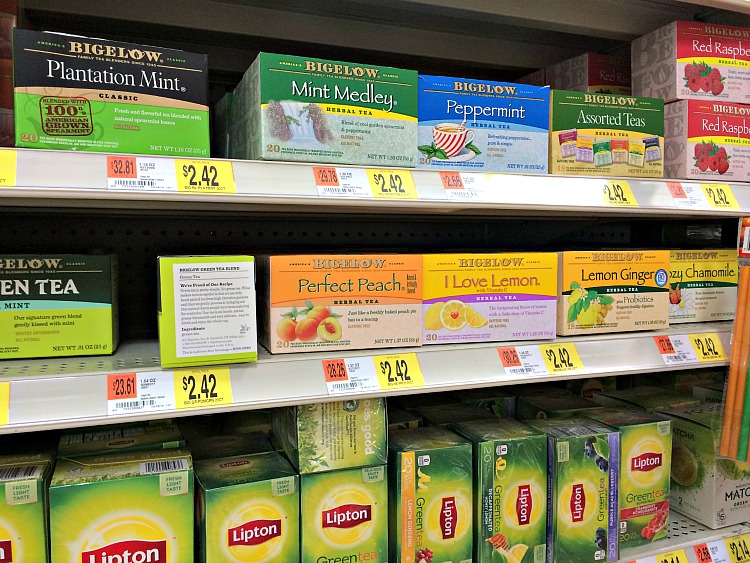 Check out these links to learn more about Bigelow Tea and its varieties:
Tea Proudly Website – http://cbi.as/62z2m
Facebook – https://www.facebook.com/bigelowtea
Twitter – https://twitter.com/bigelowtea
Instagram – https://www.instagram.com/bigelowtea/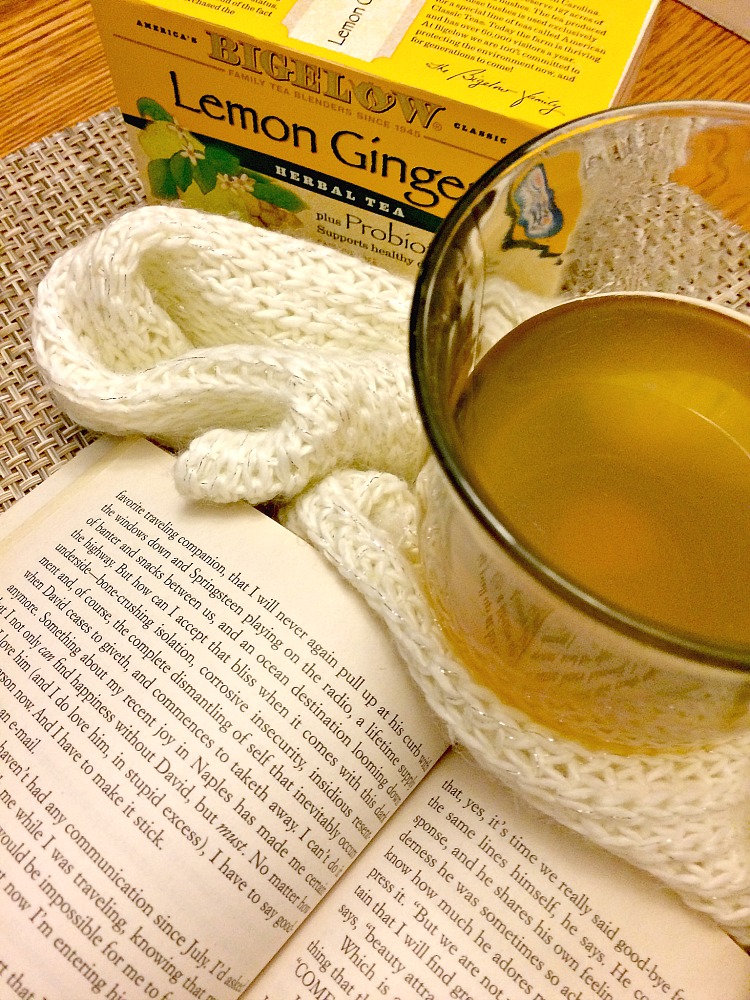 Do you have a favorite tea recipe or tea variety/flavor? Please share in the comments!