"I participated in an Influencer Activation on behalf of Influence Central for Fellowes Brands. I received a product sample to facilitate my review as well as a promotional item to thank me for my participation."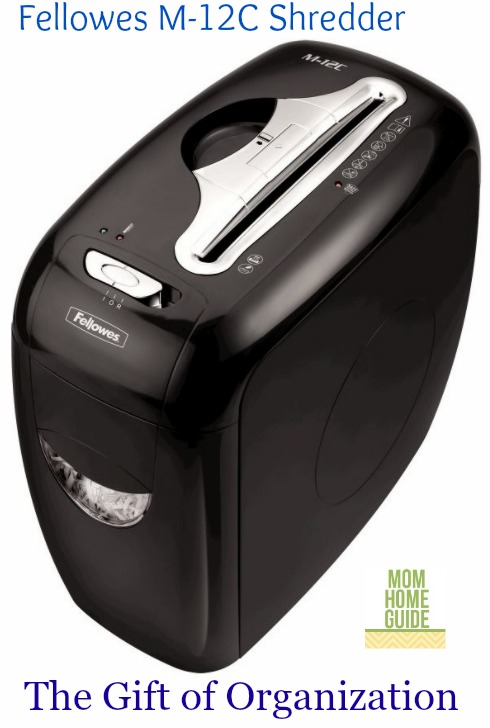 Around the holidays, things can get crazy in my house! There is the decorating, the shopping … and lots and lots of extra junk mail! Sometimes I don't know what to do with it all! That is where my new Fellowes M-12C shredder comes in handy! I think the Fellowes M-12C shredder (available at Target stores nationwide and Target.com with a suggested retail price of $99.99) would make a great holiday gift for anyone who is looking to get organized and protect their household from identity theft this holiday season.
My husband I take great pains to remove and shred any personal information and our address from any mail that we receive in our home to protect ourselves from identity theft. Identity thieves collect names and addresses to steal identities and money. Identity thieves can actually get this information by going through your trash. So, my husband and I shred credit card convenience checks, credit card offers, utility bills and anything that has our names, addresses or financial information on it before putting it in the trash. Since I am the one who deals with the mail in our house, that means a lot of extra work for me! In the past, I've had to stand over the trash with our junk mail and finely shred it by hand. What a pain!
Gift of Identity Theft Protection
Now that I have my new Fellowes M-12C Shredder, I simply take unwanted junk mail to my Fellowes M-12C Shredder, shred it, and worry no more! With my shredder, I don't have to fret about thieves getting personal information from my trash. The shredder is sleek and compact, so I can keep it in my kitchen, in a corner by the kitchen table, which is great! I simply sit at the table, read my mail, and toss the junk mail right into the shredder! I like that the trash bin for the shredder is hidden within the shredder and is easy to slide out, so there is no mess!
The cross-cut blades on my Fellowes M-12C Shredder can shred 12 sheets of paper at a time into about 302 particles per sheet for added security. I don't have to worry about tossing junk mail into it, because it can shred credit cards, paper clips and staples with no problem! I won't overwork my Fellowes M-12C Shredder, because it will shred for 5 minutes before automatically cooling down. That is a good thing, because the amount of junk mail I have to shred on a daily basis is downright ridiculous!
I don't have to fret about my kids accidentally getting their hands hurt with the shredder — its SafeSense® Technology disables the shredder automatically when hands touch the paper opening.
Easy Holiday Gift Packing
I recently found a new and fun way to use my shredder! I had some holiday gifts to pack and mail for the holidays, and needed some package filler to protect my gifts from breaking or jostling around during shipment. So, I just grabbed some clean red and green paper, shredded it, and filled my shipping boxes with it! Voila! Pretty shipping material for my holiday gifts! I think adding shredded paper to wrapped holiday gifts would be a fun way to add some color to the gifts that I will be putting under the tree this year!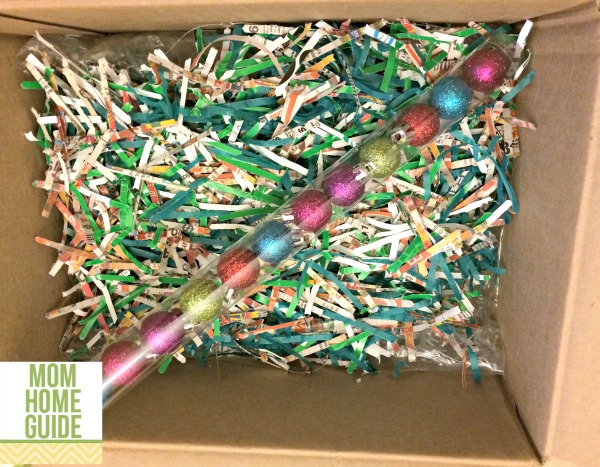 I am glad that the Fellowes M-12C made it to my home for the holidays this year! Thanks, Fellowes!