This shop has been compensated by Collective Bias, Inc. and its advertiser. All opinions are mine alone. #GrowingUpPurina #CollectiveBias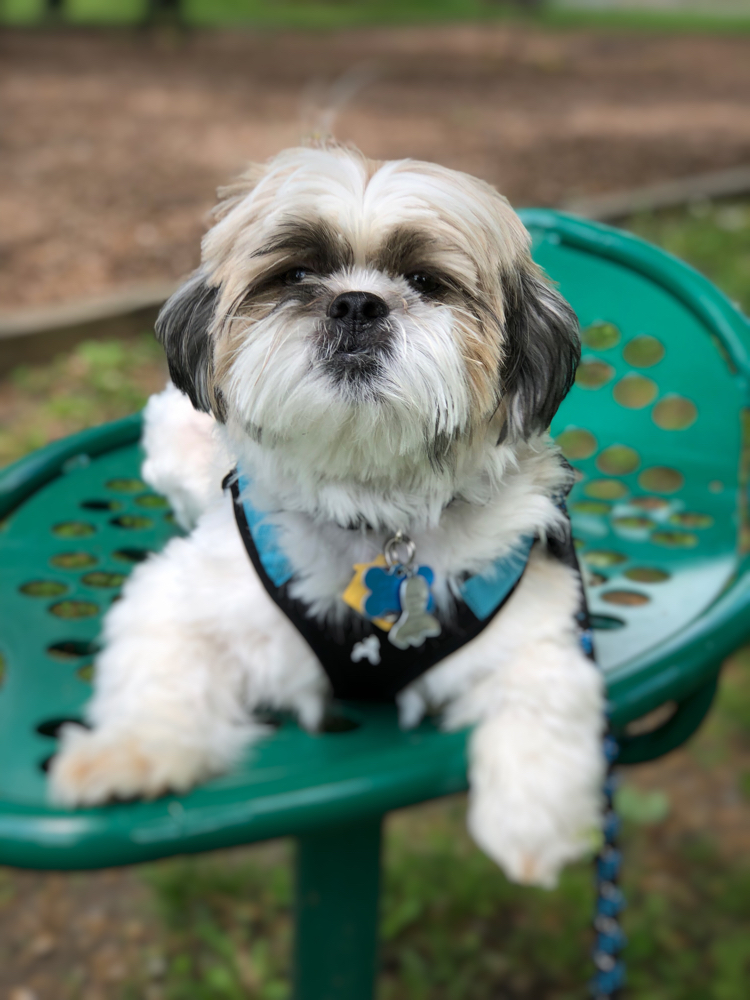 My puppy, Mochi, and I have grown so much together over the past year! When my family got Mochi, a Shih Tzu, in January 2018, he was my first dog ever. I didn't quite understand him and his ways, but now I understand him much better!
Everything about having a puppy was new to my husband, kids and me. We had to learn everything about what a puppy needs. For example, we had to figure out what kind of food is best for him and what toys he would like most.
What a Puppy Needs
I soon discovered that my local Target has everything my now 18-month-old Shih Tzu needs. At Target I can pick up some Purina® Beneful® Grain Free dog food for Mochi.
Purina® Beneful® Grain Free dog food has healthful ingredients – that's important because I want to keep my buddy healthy!
Purina® Beneful® Grain Free dog food has ingredient my dog loves.
Purina® Beneful® Grain Free dry dog food with farm raised chicken includes real chicken as the main ingredient. It has accents of blueberries, pumpkin and spinach. I like that it has no fillers or by-product meal. Purina® only includes the best for my puppy!
I was happy to learn that Purina®has more than 500 scientists around the world working to provide the best and most innovative products for pets.
Purina® makes pet health and safety a priority. They are backed by more than 85 years of research and nutritional breakthroughs. That sounds good to me – I want the best for my puppy!
Getting to Know My Puppy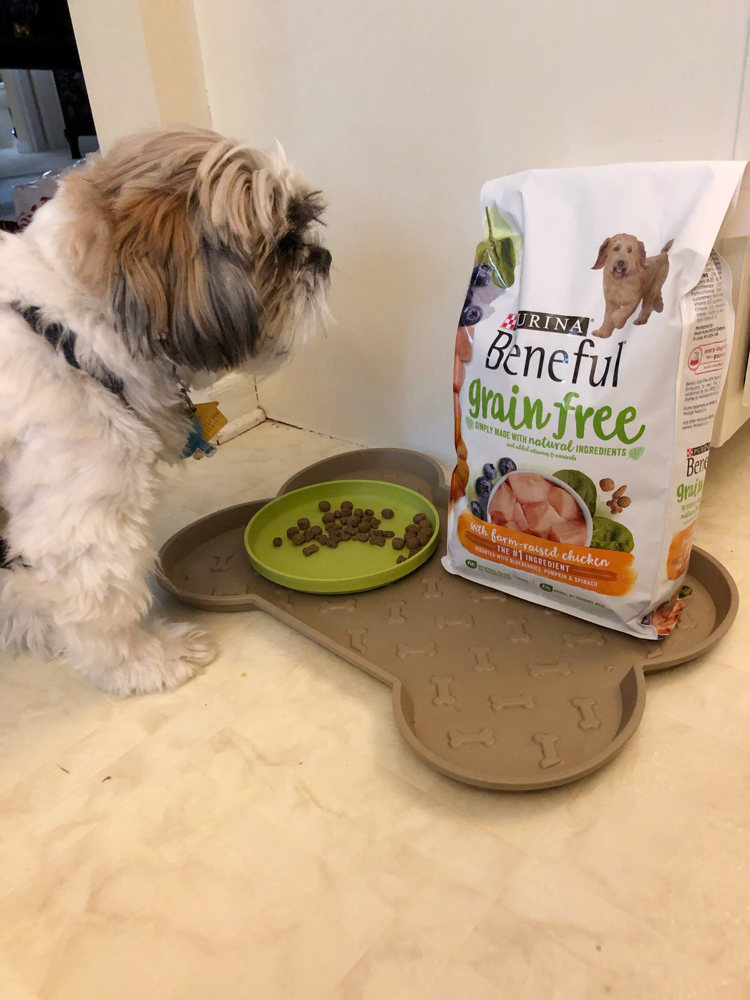 Learning what to feed our puppy is just a little of what my family has learned the past year or so.
I've learned that being a good pet owner doesn't only mean laying down the rules. It also requires being flexible and getting to know and understand your pet.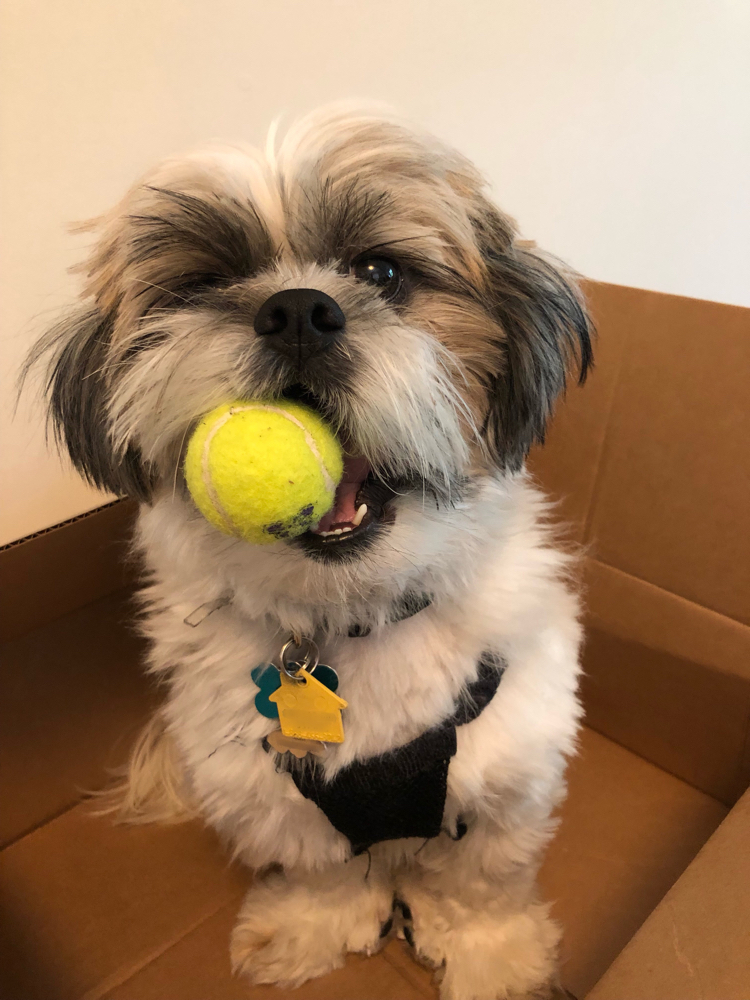 For example, the first night Mochi was home in our house we kept him in his crate in the kitchen. Poor puppy was scared and sad all night! We've since moved his crate to one of my daughter's bedrooms, and he sleeps there happily every night.
We also found a way to keep Mochi near us when he wasn't house trained. I was hesitant to let him in our carpeted family room. I finally figured out I could keep him on a leash and put a tarp down over the carpeting. Problem solved!
I'm glad that I'm better at understanding my puppy's wants and needs. I used to be upset when my dog growled at me. Now I know that his growling is his way of initiating playtime. He only play growls at me — but he can be quite convincing!
What My Puppy Needs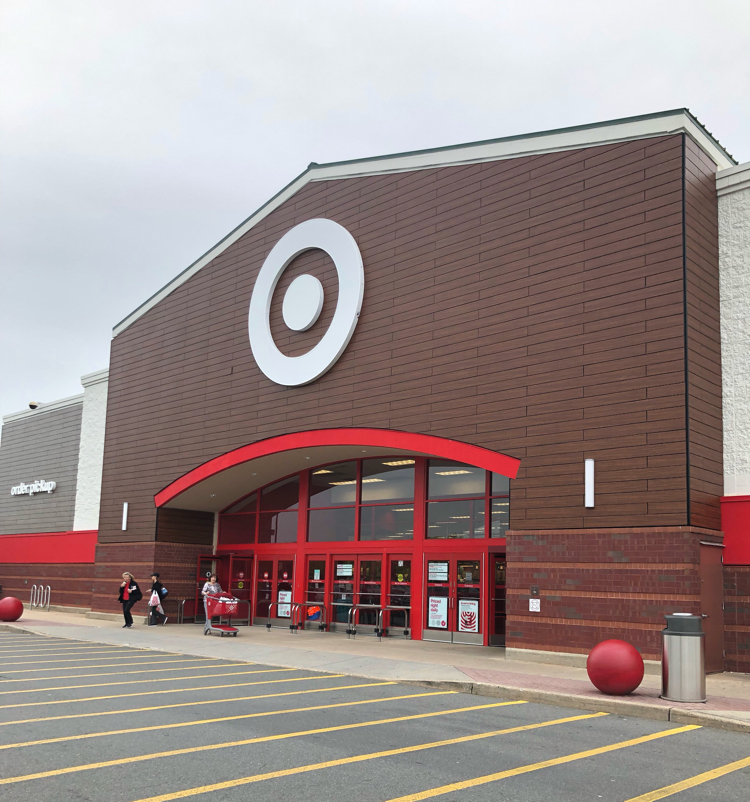 Mochi loves his Purina® Beneful® Grain Free dry dog food, and I can buy it at my local Target in the pet supplies section. I find that helpful since I spend a lot of time at Target!
I'm always on the lookout for new toys for Mochi. When I shop at Target for his Purina® Beneful® Grain Free dry dog food, I always check out Target's selection of pet toys. Several of his favorite toys are from Target.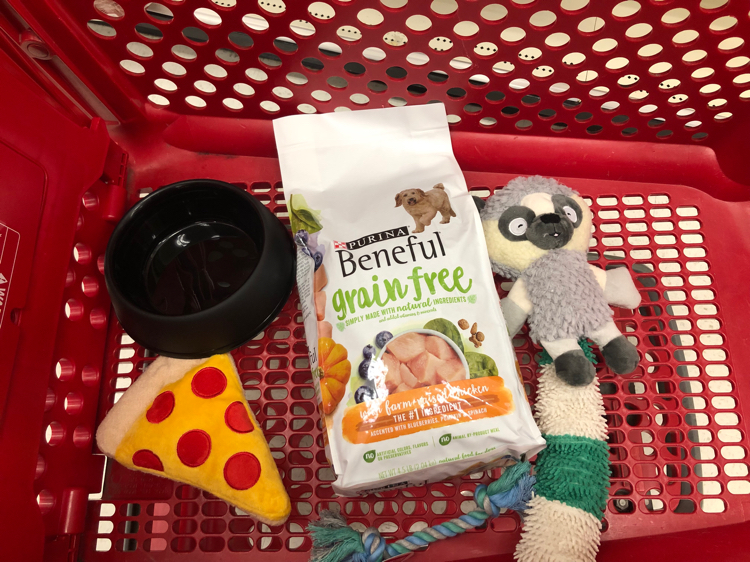 Puppy has so many toys that I've had to pick up more storage bins from Target to store his toys!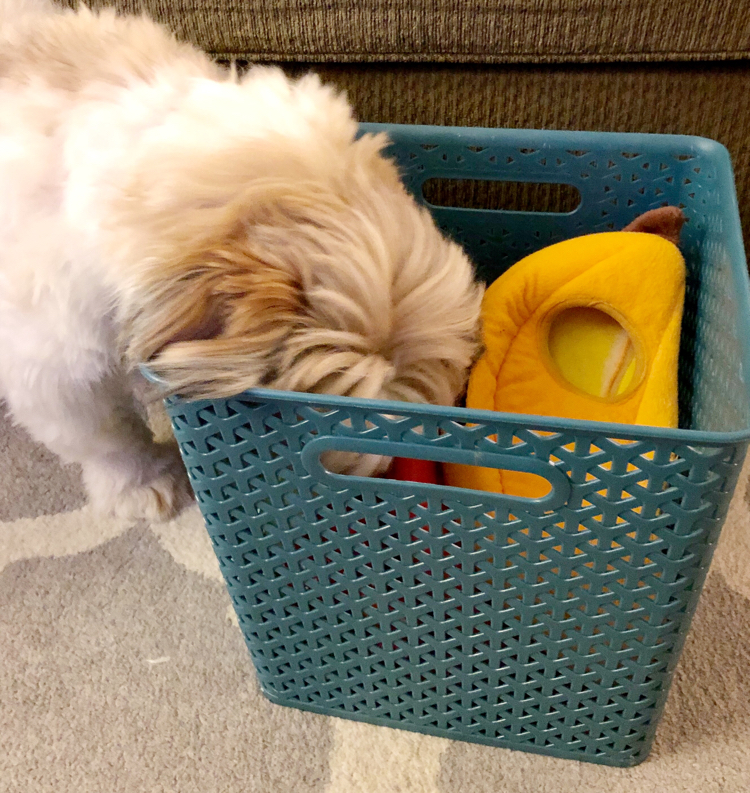 I've learned that mini tennis balls (Mochi loves to catch them in his mouth) and short ropes for tug of war are his favorites.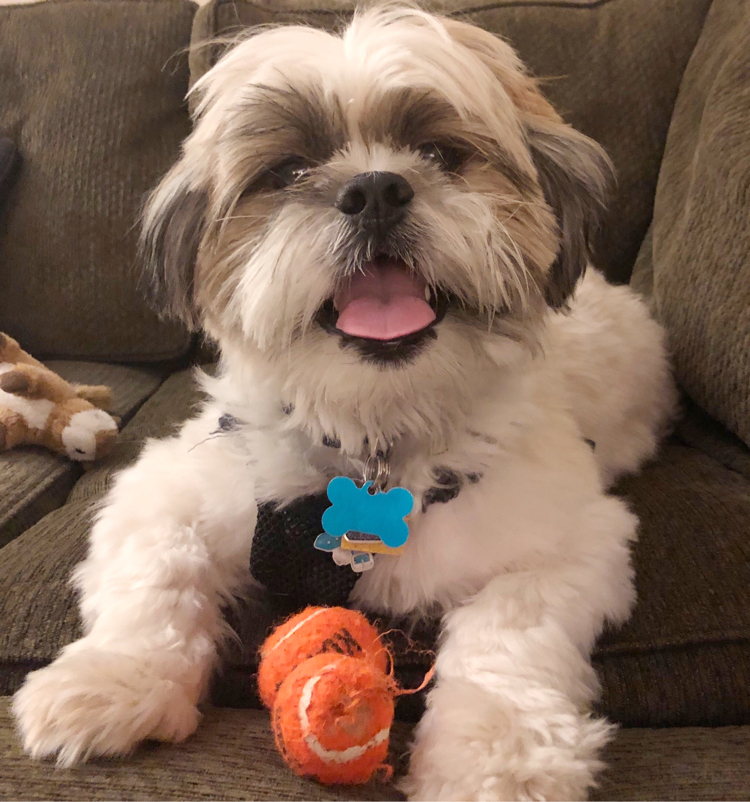 Target is a great place to find what you need for your pet. Check out Target's website to see all the wonderful Purina® pet products they have!